We will have more for you on this soon, but the Quarterly Energy Dynamics Report has been released – and you can add power to the list of things increasing in price.
As AAP reports:
Wholesale electricity prices for industry and large businesses have breached the federal government's promised level, adding another cost pressure to the economy.

The Australian Energy Market Operator said on Friday that prices in the national electricity market averaged $87 per megawatt-hour in the first three months of this year, up more than two thirds on the December quarter and up 141 per cent on the March quarter of 2021.

Wholesale electricity prices have increased in every region, the Quarterly Energy Dynamics Report found.

Outages meant the availability of thermal generators was significantly lower, with black coal electricity generation at its lowest quarterly level since 2002.

AEMO executive Violette Mouchaileh said prices in Queensland and NSW, the most dependent on coal-fired generation, were again significantly higher than southern states.

"This was due to the larger price-setting role of black coal generation and system security constraints limiting daytime electricity transfers from Victoria into NSW," she said.

Wind and solar farm output hit a new quarterly record, along with increases in small-scale solar, gas and hydro.

Declines were seen in brown coal and black coal generation, which hit its lowest March quarter average in two decades.

Despite increased demand for electricity as heatwaves struck, NEM emissions hit a record March quarter low at 30.4 million tonnes carbon dioxide equivalent – four per cent lower than a year earlier.

Lower coal generation combined with continuing growth in wind and solar farm output, the report said.

Energy market expert Tristan Edis said wholesale power prices have risen because Australia is too exposed to volatile international commodity markets, not because it has too much renewable energy in the grid.

"The federal government hasn't managed to achieve its promise from the last election to bring wholesale power prices below $70MWh," he said.

Oil, coal and LNG prices surged globally amid winter energy shortages and conflict in Europe.

Marija Petcovich, head of analytics firm Energy Synapse, said Australia will be vulnerable to price shocks as long as the grid remains reliant on fossil fuels.
AAP has an update on the pending aged care workers strike:
The aged care workforce has voted for a national strike in the middle of the federal election campaign in a push for better pay and conditions.

The May 10 strike, less than two weeks out from the election, was endorsed by union leaders from aged care providers on Wednesday night, with the United Workers Union saying members are fighting for better pay and conditions.

It's the first time the aged care work force has embarked on a national strike, with the union expressing anger at Prime Minister Scott Morrison.

The decision was made the day after the Health Services Union began their legal fight to lift aged care workers' wages to about $29 per hour, or by 25 per cent, in the Fair Work Commission.

Some 12,000 aged care workers are expected to walk off the job from eight major care care providers at 160 facilities, affecting 12,700 residents.

The workers are taking the unprecedented step of striking because their pay and conditions are failing workers and residents, UWU Aged Care Director Carolyn Smith said on Friday.

"Aged care workers are fed up with waiting, fed up with Scott Morrison's incompetence and fed up with employers' excuses," she said.

"On Wednesday we gave thousands of heartbreaking reports from our whistleblower web site www.agedcarewatch.org.au, describing aged care residents left unshowered, soiled and injured due to a lack of care, to the aged care regulator."

She said these reports were filed after the Royal Commission into Aged Care, and the federal government's budget response.

The Royal Commission noted the sector's workforce was undervalued, understaffed and under-resourced.
The McKell Institute has released a new report, and has found the sharpest decline in real wages in Australia is being experienced by those in WA and Queensland:
The new report, 'Stuck in Neutral: The Policy Architecture Driving Slow Wage Growth in Australia,' finds that in 2021 Australia experienced a fall in real wages of 1.2 per cent.

However there is a high degree of variability between the states, with wages falling by 1.9 per cent in Queensland and a massive 3.7 per cent in WA.

The analysis also finds the average worker would be earning an additional $307 per week if the rate of wage growth in the period 2007-2013 had been sustained through 2014-2021.
The McKell Institute's executive director, Michael Buckland, said without a change in policy settings, it would only get worse:
Slow wage growth is an economic problem created in part by deliberate government policy. As the Finance Minister, Mathias Cormann, said in 2019 low wage growth is a deliberate design feature of the Coalition's economic architecture.
The report's press release added:
Our report finds there have been a range of policies that have contributed to low wage growth including a reduction in penalty rates, a surge in temporary work visas, and inaction on wage theft. Opposition to increases in minimum wages, public sector wage freezes, and allowing the exemption of the unregulated gig economy have also been identified as contributors.

Remedying sustained low wage growth requires substantial change in Federal Government policy.
Anthony Albanese and the Labor campaign are headed west for the official campaign launch on Sunday.
We are expecting a press conference from him today, though.
Seven Covid deaths reported in NSW, another seven in Victoria
The Covid reports have started coming in.
Sarah Ferguson has been announced as Leigh Sales's replacement as the host of 7.30.
I'm not sure if voters care about all this debate about debates, but it goes on:
Anthony Albanese agreed to debate Scott Morrison anytime. Morrison wants a debate on Seven and on Nine. The ABC has been cut out, as has the National Press Club.
Hence the debate about debates.
Albanese:
Well, I think the national broadcaster can have a role here as well and the prime minister thinks that he is the only person who has a say in this.

The national secretaries of the Liberal party and Labor party should sit down, work these issues through, like adults.

I do think the idea that the ABC would be excluded from any participation is rather extraordinary and that is the suggestion being made by Scott Morrison.

I'm not quite sure what he's got against the ABC. I guess he's part of a government that cut funding to the ABC, and even our sensible suggestion of increasing ABC broadcasting into the regions so we get Australia's voice into the Pacific was ridiculed by this prime minister. I find his actions quite extraordinary.

I'm up for more debates. We've had one debate. It's 1-0 up to now and it was at a time and date of his choosing but he can't get to choose the entire process.

And we should also have a debate at the National Press Club, that always taking place in election campaigns.
Q: Would you commit to two more? We'd clearly love one on the ABC but would you commit to two more with the prime minister?
Albanese:
I'm up for more debates.

… But I'm not up for the prime minister deciding when, who, how that all occurs. We both need to be involved in this process and the Labor party needs to be engaged so I'm certainly up for more debates.

It's unfortunate that this week, obviously, I've been in seven days' iso, but we have schedules going forward as well, including scheduled appearances on ABC programs that I've committed to. And one of the things that I don't do is ever break commitments that I make.
'No use not looking after your health': Albanese
Anthony Albanese is once again allowed outside of his house.
He has done a round of interviews. Here he is speaking to ABC about his doctor's advice moving forward in his Covid recovery (which was take it easy):
Well, it's all relative, I guess, in in terms of what I have to do. So today, this morning, I've got a round of interviews. Just the doctor's advice that when I'm feeling tired – which he advises, and others [are] telling me is the case, that I'll continue to feel tired and a bit fatigued, particularly over the next week – that I need to be conscious about that, I need to rest when I can and just be a bit sensible.

It's no use not looking after your health. There's still three and a bit weeks to go in this campaign. He's advised that each and every day, if I get that rest, I'll feel better, and I certainly feel much better today than I did yesterday.

I feel really good today and I feel – I felt better yesterday than the day before, and the same thing a day before that.

For me, the peak was around day three and four of iso, but now I'm feeling good. It's good to be out and about and later today, this morning, I'll be travelling to Perth in line with our campaign launch on Sunday. That will be the first time there's ever been a national campaign launch in Perth.

It underlines to us that I want to represent the entire country, including people in Western Australia and it's about time that the west got such a big event during a federal election campaign.
Liberal MP Jason Falinski is continuing to question whether independents spending money on their election campaign is "moral" or not.
My only real way to answer this question is to say when someone is spending $2 million in a single election in a single electorate, you get to the point where you start wondering whether that is a moral use of money and it is quite obscene.

But the one thing I can tell you, and I know you know this, is when politicians start worrying about themselves and not worrying about the country and the people of Australia, that's when they lose their jobs. What I'm most worried about is cost of living, is home ownership, the safety and security of our nation and getting to net zero as quickly and as soon as possible.
That continues on from what he told Sarah Martin last week:
I just think it is an immoral use of money; we have real problems in the world and for these guys to be spending $2m against members of parliament, when, according to them, they agree with their member profiles, is just immoral.

They agree with us on climate, they agree with us on equity for women, and they agree with us on integrity, but instead of helping us they are trying to knock us off.
The independents he is targeting are all women. Which leads to the question – has a male candidate ever had their election spend questioned over whether it is "moral" or not?
Katherine Deves says she is not transphobic, because she has been to Mardi Gras thirty years ago and voted yes for marriage equality.
Q: Are you transphobic?
Deves:
Of course not. This isn't about that.
And her evidence?
Back in the early 90s, I was going to Mardi Gras, I voted for same sex marriage, I don't have an issue with that. But this is about a collision of rights.
On her social media and what she had written, Katherine Deves say it is time to move on:
I mean, I did that as a private person, not envisaging that I would eventually put my hand up to run for politics, and to run to potentially be the member for Warringah. And as I said before, I mean, Twitter is not a place where you should be prosecuting difficult arguments.

So … I think we need to move on from that. And I've apologised, and I think that we just need to conduct these debates going forward in a respectful and dignified way.
Katherine Deves says 'I can win'
The Liberal candidate for Warringah, Katherine Deves, has appeared on Sydney radio 2GB, where she has been defended by host Ben Fordham, who has declared her "brave".
She came to the studio with security and was asked if that was a result of the threats she said she had received, and what the most challenging moment she had experienced was:
The most challenging moment is, you know, I have a family. I have stood up for public life and just realising the impact that – the way my life was going to change. However, I think that being the representative for a community is a really important job.

And I'm willing to do that.
Asked if she can win she says:
I wouldn't have stood up if I didn't believe I had a chance to win.
Liberal Warringah candidate Katherine Deves has committed to visiting Sydney's Jewish museum, after more tweets from her deleted account emerged (first published on News.com) where she compared standing against transgender issues to the Nazi resistance.
Frydenberg was asked about the party standing by her, given her previous comments and his stance as a moderate.
He said when it came to her stance on "fairness in sport" he was "happy to have that debate based on the issue", but added:
But when you start bringing in these analogies or that level of terminology, I do think that that diminishes the person who's making the argument, but it also distracts from the real issues of play.
Josh Frydenberg is speaking to Patricia Karvelas on ABC Radio National and is still very, very angry, it seems, about the challenge he is receiving from Monique Ryan, who he calls the "so-called independent".
He has defended putting One Nation ahead of Ryan on his how-to-vote cards despite being a moderate, because he says Ryan's votes will decide the electorate, as the Greens and Labor are running dead.
He sounds furious about it, to be honest.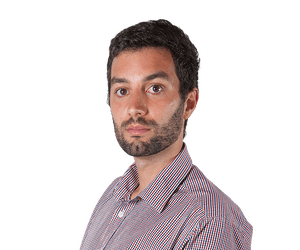 Paul Karp
The independent candidate in Boothby, Jo Dyer, may not be eligible to sit in parliament due to UK citizenship by descent.
Dyer disclosedto the Australian Electoral Commission that she had been a UK citizen but renounced on 8 December, attaching evidence of her application to renounce.
However, the high court has taken a strict approach that to be eligible to sit in parliament the renunciation must have been processed and effective by the time of nomination.
In comments to the Adelaide Advertiser, Dyer first suggested she had done enough by taking "reasonable steps" to renounce. The high court clarified in its Canavan and Gallagher decisions that this is insufficient, unless the candidate faced "irremediable" obstacles to renouncing.
A spokesman for Dyer reportedly said:
Jo thought she had met eligibility requirements but based on the Gallagher case is now seeking advice from lawyers, as well as the British Home Office as to the status of her application.
Welcome to day 19 and the end of the third week of the campaign.
Anthony Albanese is back on the physical campaign, but, under his doctor's advice, won't be going quite as hard as the first two weeks.
Here's hoping Scott Morrison won't feel the need to point out how his recovery was quicker, after he took a pot shot at Albanese yesterday for not being as busy as he had been in isolation.Quite the statesman comment.
On Sky News last night, Morrison was asked if Albanese had "used his Covid isolation to duck out of the campaign".

Q: Do you think we should have seen more of Albanese while he was in isolation?
Morrison:
Well, I do know there must be a lot of questions waiting for him when he comes out of isolation. I do hope that he's well and that his symptoms weren't too difficult.

I remember when I came out, that's when I went straight up from isolation directly to the floods in northern New South Wales. That was where I went immediately. I didn't go to other states. That's where I went. And it's important, that I hope that he comes out and he's well, because this is an important campaign.

And for the last week he's done a couple of interviews, I suppose. But there's a choice and people need to see there's a choice. I've said there's two debates. We had the Sky Debate. It was a good debate.

We should have two debates next week. He said he'd debate me any time, anywhere. Well, Thursday night, Channel Seven, I'll be there … Sunday night, Channel Nine, I'll be there.
Perhaps that word salad will win him some more votes.
Meanwhile, the Adelaide Advertiser is reporting Boothby independent candidate Jo Dyer may be in some section 44 strife:
We'll bring you all the news as it happens. Katharine Murphy is with you, along with Paul Karp, Josh Butler, Daniel Hurst and Sarah Martin. The entire Guardian brains trust is following along with what's happening in the rest of the nation. And you've got me, Amy Remeikis, with you on the blog for most of the day. I have gone straight for the chocolate this morning. It's been that sort of week.
Ready to say goodbye to the first three weeks? Let's goooooo!