The Australian Council of Social Service has welcomed the Greens' climate change policies. Chief executive Cassandra Goldie says:
The Greens climate change plan announced yesterday is in line with what scientists tell us is needed by Australia to limit warming to 1.5 degrees. The climate plan still needs to go further to put people most at risk at the front.

People with the least are impacted by climate change first, worse, and longest, but have fewer resources to cope, adapt and recover from climate impacts or to benefit fully in the energy transition.
Lisa Cox took a look at their policies yesterday:
Alicia Payne (the Labor member for Canberra) is the latest Covid casualty:
Amy Remeikis brought you this extraordinary story earlier, now Michael McGowan has fleshed it out. I can't wait to hear serial candidate Malcolm Heffernan's explanation:
Peter Hannam gets to the heart of the matter:
This debate debacle is getting a little desperate.
I'm just catching up on Labor leader Anthony Albanese's appearance on Sunrise this morning with David Koch, where Albanese said he had a previous commitment on Thursday night. Here's how it went:
Koch:
So what have you got on Thursday night? What's more important?
Albanese:
Well, I have another appointment at that time. That has been long standing, Kochy. I've given dates to [Seven's political editor] Mark Riley, a range of dates, including next Friday, and a range of dates the following week.
Natalie Barr:
Okay, well, we'll get our people to talk to your people, and to Scomo's people, because I think we need a debate here.
Koch:
What is this Thursday date you've got? Is it a family thing or a business thing?
Albanese:
It's a commitment.
Lettuce just leave this one here. (By the way, it's iceberg or it's nothing, right?).
Politicians of various stripes are being asked about electricity prices today in light of the Aemo report on a doubling of wholesales power prices in the past year, and a two-thirds jump in the past quarter (as we flagged earlier).
What's a curious thing, though, is that as far as the Australian Bureau of Statistics is concerned, electricity prices actually fell marginally in the March quarter. By their measure, they were down 0.4% from the December quarter.
From a year earlier, prices were up 3.5%. While not great for households (since wages probably rise that much), it means electricity was not a major contributor to the 5.1% "headline" consumer price index rate (which would have been higher if power bills had been excluded).
We know these figures because we asked the ABS nicely – they are not featured in the main CPI releases (or at least, they were buried).
What to make of this power price wrinkle? Well, to the extent wholesale prices feed into retail prices after a bit of a lag, it means an additional impetus to inflation is still to come.
Stellar job as always from Amy Remeikis! And hooray for the "start of the back end of this never ending campaign". I think. Great, now I have the The NeverEnding Story song in my head (and yes, the space between 'never' and 'ending' must have been swallowed up by The Nothing).
The Labor campaign is in the air and on the way to WA for the official launch of its campaign, while the Liberal campaign continues on in Tasmania.
I'll hand you over to the wonderful Tory Shepherd now while I prepare for your campaign catch up video. We have a lot to get through this week and three weeks to go. Goodness knows what state we will all be in at the end of it.
Make sure you check back for the Guardian team's take on the big issues and you will have Murph's column tomorrow as she takes in the week that was.
Thanks so much to everyone who kept me company this week – I'll be back on Monday for the start of the back end of this never ending campaign.
Please – take care of you Ax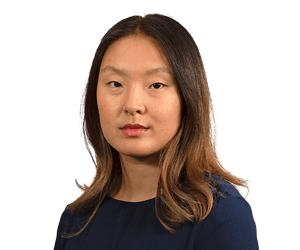 Donna Lu
Medical experts have called for earlier diagnosis of life-threatening immune disorders in a strategy released today by the Australasian Society of Clinical Immunology and Allergy.
The strategy is calling for newborn screening for severe combined immunodeficiency (SCID), a rare genetic disorder that results in a lack of a functional immune system.
SCID gained recognition in the 1970s due to the "bubble boy" David Vetter, who was born with the condition and lived in sterile plastic chambers.
Dr Theresa Cole, president elect of the Australasian Society of Clinical Immunology and Allergy, said:
SCID is fatal in the first two years of life without definitive intervention. Early diagnosis is vital to allow curative treatment such as … bone marrow transplant.
Screening is also likely to be more cost-effective for the health system than the cost of prolonged hospital and intensive care unit admissions. It should be a health priority in Australia.
SCID is one type of primary immunodeficiency disorder – a group of more than 400 conditions that affect an estimated one in 25,000 people. Victorian research has found the average delay from symptom onset to diagnosis of some disorders in adults is eight years.
Dr Melanie Wong, co-chair of the strategy, said:
Due to their rarity, delays in diagnosis of primary immunodeficiencies are common. For infants and very young children with severe primary immunodeficiencies, this leads to severe complications due to recurrent infections and early death, despite being curable if treated in the first few months of life.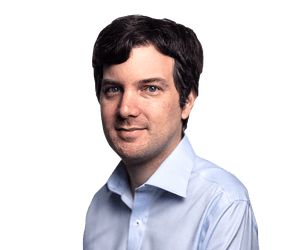 Daniel Hurst
Scott Morrison has effectively accused the prime minister of Solomon Islands of being influenced by the Chinese government's opposition to Aukus, now that Honiara and Beijing have inked their own security deal.
As readers will have seen here on the blog, Manasseh Sogavare used an address to parliament in Honiara this morning to hit back at criticism from the Australian government about a lack of transparency about his security agreement with Beijing.
Sogavare said he had "learned of the Aukus treaty in the media" and "one would expect that as a member of the Pacific family, Solomon Islands and members of the Pacific should have been consulted to ensure that this Aukus treaty is transparent, since it will affect the Pacific family by allowing nuclear submarines in Pacific waters."
Sogavare went on to say he realised Australia was "a sovereign country, and that it can enter into any treaty that it wants to, transparently or not – which is exactly what they did with [the] Aukus treaty."
At a press conference just now, Morrison said he had spoken with Sogavare on the day after the Aukus announcement in September 2021. Morrison said he had spent the two days following the announcement speaking to many leaders around the world.
And then that was followed up with our [diplomatic] posts immediately going and briefing on the nature of what was a highly secure arrangement, which I think our partners and allies understand.
Morrison said Australia had moved quickly to reassure the Pacific about Australia's ongoing commitment to meet its nuclear non-proliferation obligations.
And so I did have that conversation with the prime minister the day following the announcement, and no issues were raised at that time in that discussion. But obviously, as time goes on and new relationships are entered into, there's obviously been some clearly other influences in the perspective taken by the Solomon Islands prime minister. Now, I understand that.
A journalist sought clarity on what Morrison was implying: Are you saying he's parroting China's rhetoric?
His reply:
There's a remarkable similarity between those statement and those of the Chinese government.
Q: How long are [people] going to be confronted with lettuce at $5, beans at $15 a kilo? Is there anything you can do to moderate those prices?
Scott Morrison:
The external influences on the economy are going to continue for some time, particularly when we see the disruption of the war in Europe and the disruption which comes from the pandemic.

Those are things beyond Australia's control.

And so that's why it's so important, in the budget, we understood the impact that these things were having on Australian families.

And that's why we took the decision, understanding those pressures, that we had to halve the petrol tax to support families deal with those higher prices. They're the things we can do. You can't necessarily change the price of a lettuce, but what you can do is you can halve petrol tax, and that's exactly what we did.

You can make a $250 payment directly to pensioners and others on fixed-income support to help them with those costs, which we did. You can provide $420 – or not provide – enabling Australians to keep $420 of their own hard-earned dollars by providing that one-off tax relief, which we're doing on 1 July.

They're the things you can do to help people dealing with those cost-of-living pressures.

But we also have to be upfront about these pressures being real. And that's why I keep saying this election is a choice. How you manage the economy does have an impact on all of these issues. How you manage your finances and keeping your AAA credit rating, that's what puts as much pressure down on these forces as you can.

That's what pushes as much pressure down on what is a lot of pressure to rise – increase interest rates from what are very historically low levels at 0.1%. So, these are real economic issues that Australian families are facing, and that's why I say this election is about the economy.

And the issues are real, the economic impacts on household budgets are real, the impact on businesses like this are real. And that's why you cannot risk the Australian economy with Labor. And that's why our economic plan is supporting Australians through one of the most challenging times we have had since the Great Depression. Thanks very much, everyone.