Westminster's move to block gender bill is 'full-frontal attack' on Scottish parliament, says Sturgeon
Meanwhile, Nicola Sturgeon has described Westminster's move to block the gender bill as "a full-frontal attack" on the Scottish parliament.
In a tweet posted in response to Alister Jack's Section 35 announcement, the first minister said: "This is a full-frontal attack on our democratically elected Scottish parliament and its ability to make its own decisions on devolved matters.
"The Scottish government will defend the legislation and stand up for Scotland's parliament.
"If this Westminster veto succeeds, it will be first of many."
Key events
The Children's Commissioner for England, Dame Rachel de Souza, said she was left "disappointed" by the teachers' ballot results and "the implications this will have on children's education".
In a statement issued on Monday night, she said:
I know the decision to strike will not have been taken lightly for any teacher, and the vote has been far from unanimous – but it comes in the wake of huge disruption from the pandemic and will add to the challenges already faced by so many pupils who are catching up on lost learning.

I urge those choosing to take industrial action to take all possible steps to minimise the impact on children and families, by working to keep schools open for as many children as possible and with priority given to vulnerable pupils and those with SEND.

I am grateful to all those teachers and support staff who continue to prioritise their pupils' wellbeing and I want to see an end to the dispute as soon as possible.
The Scottish social justice secretary, Shona Robison, has described the UK government's decision to make an order under section 35 of the Scotland Act as an "outrageous decision".
Robison commented:
The use of section 35 of the Scotland Act to stop the GRR bill from proceeding to royal assent is an outrageous decision. This is a procedure that has never been used under nearly 25 years of devolution and is contrary to a bill that was overwhelmingly passed by the Scottish parliament by members of all parties.

This is a dark day for trans rights and a dark day for democracy in the UK.

As the first minister said, this is a political decision that is more in keeping with UK government's contempt for devolution and the Scottish parliament.
It comes as Scottish Conservative shadow equalities spokesperson, Rachael Hamilton, defended the UK government's move.
She said:
Sadly, Nicola Sturgeon's decision to rush through flawed legislation at breakneck speed left the UK government with little option but to make a section 35 order.

As the secretary of state for Scotland makes clear, this was not a decision he wanted to take but, given that the GRR bill impinges on the operation of UK-wide equalities legislation, he was compelled to intervene.

In their desperation to force this legislation through Holyrood before Christmas, the Scottish government ignored the warnings that the bill would have implications beyond Scotland's borders.
The UK government has been accused of using the "nuclear option" after Westminster stepped in to block Holyrood legislation aimed at simplifying the gender recognition process in Scotland.
Nancy Kelley, the chief executive of Stonewall, a leading transgender rights charity in the UK, accused the prime minister, Rishi Sunak, of using trans people's lives as "a political football".
In a statement after the UK government's announcement, Kelley said:
This is the nuclear option.

It is the only time that section 35 of the Scotland Act has been used since 1998, in an unprecedented move which significantly undermines the devolution settlement and will unlock constitutional and diplomatic strife.
Meanwhile, Vic Valentine, manager of Scottish Trans, said:
The bill as passed would introduce a simpler and fairer way for trans men and women to be legally recognised as who they truly are, allowing them to live with the dignity we all deserve.

It was passed by the Scottish parliament by 86 votes to 39, with the overwhelming support of the SNP, Labour, the Greens and the Lib Dems. That followed years of consultation, and lengthy parliamentary consideration and debate.

The bill covers matters that are devolved to the Scottish parliament, and its consequences were considered by MSPs in great detail.
The deputy Labour leader, Angela Rayner, said she regretted the "tone" of the business secretary.
She said:
To suggest or imply in any way that members of this House do not care about their constituents and put their constituents first, and that members of our vital public services that got us through the pandemic, in some way, do not take the safety of the people who they look after seriously and walk away, I think the secretary of state should reflect on his comments today.
She added:
I cannot recall a measure that is at once so irrational and so insulting. Not only is it a vindictive assault on the basic freedoms of British working people, but this legislation is as empty of detail as it is full of holes.

So, we will oppose the sacking of nurses bill and not just nurses, but also many of the key workers who we clapped and who kept our services going in the face of the pandemic, and we will vote against it tonight and the next Labour government will repeal it.
The business secretary, Grant Shapps, said life would be made "harder for every single family" in the country if the government agreed to "inflation-busting" pay demands.
Speaking as MPs debated the strikes bill, DUP MP Jim Shannon said he believed in the "fundamental right" of workers to withdraw their labour, before adding: "Does government really believe that withdrawing the right of a worker to withdraw their labour is what they're about?"
Shapps, in his reply, said:
I always think that people think very carefully about this and I think they're right to do so. We're operating within the context of a crisis in global growth.
He then raised Russia's renewed invasion of Ukraine, adding:
Putin invaded Ukraine, what members opposite don't seem to realise is what then happened to energy prices caused a crisis which has put up inflation throughout the western world.

Those prices going up throughout the rest of the world, and here included, have also pushed up wage claims. But I don't think we should get into a 1970s spiral where we end up with higher wage claims, higher wage settlements, higher wage claims and inflation continuing forever – that is a cycle that we must break.

Clearly, if we're to meet all the inflation-busting demands of the unions that wouldn't just make life harder for some, it'd make life harder for every single family in this country, and that is why we cannot do that.
He added that there had been a "flare-up in strikes which are putting people's lives and livelihoods at risk, and this government, for one, isn't going to stand by and watch that happen".
Rail industry and RMT to resume talks amid hopes of end to strikes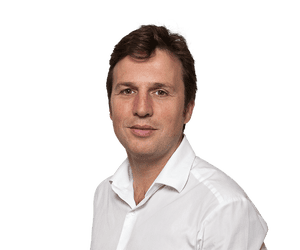 Gwyn Topham
Talks will continue this week between the rail industry and the National Union of Rail, Maritime and Transport Workers (RMT) amid renewed optimism that a deal can be reached without further strikes.
However, the drivers' union Aslef was set to reject an initial offer from train operators, meaning a full resolution to the long-running pay dispute on the railway is likely to remain some time away.
Network Rail – responsible for track, signalling and other infrastructure in Great Britain – and the Rail Delivery Group (RDG), representing train operators, were set to resume separate negotiations in London with the RMT leadership on Tuesday morning.
Sources close to the dispute said the RMT now believes it can reach an agreement without taking further action, after a four-week period of strikes and other industrial action either side of Christmas.
However, the union said it was still awaiting an improved offer in writing from Network Rail and the RDG – something it regards as a prerequisite after a clause inserted at the last minute scuppered a prospective deal with train operators in December.
Sunak blocks Scotland's gender recognition legislation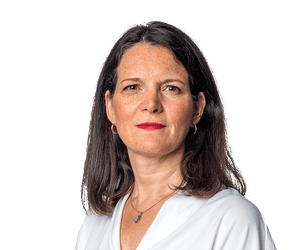 Pippa Crerar
Rishi Sunak has decided to block legislation passed by the Scottish parliament making it easier for transgender people to self-identify using a constitutional order under the Scotland Act for the first time.
The secretary of state for Scotland, Alister Jack, announced that he would use provisions of the Scotland Act 1998 to halt the gender recognition bill after a review by UK government lawyers.
It comes after ministers met on Monday to consider how to approach the legislation, which would make it easier for transgender people to obtain official gender recognition certificates, including by reducing waiting times, removing the need for a medical diagnosis and bringing the minimum age down to 16 from 18.
The Unite union chief Sharon Graham has described the second reading of the anti-strike bill as "preposterous".
In a statement this evening, she said:
It's official the government has lost the plot. The country is riven with crises and their answer to that is a preposterous attack on the trade unions. The government is out of touch with reality. How will devoting precious hours in parliament to unwarranted and unprecedented attacks on trade unions do anything to resolve the cost of living crisis, the crisis in the NHS or soaring energy costs?
Unite also dismissed ministers' claims that the bill is designed to protect the public by providing a legal minimum service level.
Graham added:
People are dying unnecessarily in the National Health Service because of a decade of cuts and life-threatening austerity. So right now the government isn't delivering minimum service levels. Not because of strikes by ambulance workers but because the government has created this crisis. The 'strikes bill' is undemocratic and unworkable and will fail. We will not stand for it"
Westminster's move to block gender bill is 'full-frontal attack' on Scottish parliament, says Sturgeon
Meanwhile, Nicola Sturgeon has described Westminster's move to block the gender bill as "a full-frontal attack" on the Scottish parliament.
In a tweet posted in response to Alister Jack's Section 35 announcement, the first minister said: "This is a full-frontal attack on our democratically elected Scottish parliament and its ability to make its own decisions on devolved matters.
"The Scottish government will defend the legislation and stand up for Scotland's parliament.
"If this Westminster veto succeeds, it will be first of many."
Nurses announce two further strike dates
Nurses will stage two more strikes next month as a row with the government over pay shows no clear sign of reaching a resolution.
In an escalation of industrial action, the Royal College of Nursing (RCN) said nurses will strike on 6 and 7 February, with more NHS trusts taking part than during two days of strikes in December.
NHS Providers interim chief executive, Saffron Cordery, said the announcement was "very worrying", PA reported.
She added:
The health service is already stretched far too thin as trust leaders try to cope with ongoing industrial action alongside other mounting pressures bearing down on the NHS.

We've seen how disruptive these strikes can be, and more extensive industrial action is likely to have an even greater impact. Nobody wants this to continue happening.

We understand how frustrated nurses feel, and how they have got into this point; below-inflation pay awards, the cost-of-living crisis, severe staff shortages and increasing workloads have created near-impossible conditions.

There are three weeks between now and these newly announced dates in February.

This is more than enough time for the government and the unions to open negotiations on pay for 2022-23 and avert more strikes.
Nurses at 55 NHS trusts in England are already scheduled to strike on Wednesday and Thursday this week, but the February action from the RCN will grow bigger and cover 73 trusts.
Twelve health boards and organisations in Wales will also take part in the two consecutive days of strikes.
More reaction on this story to follow.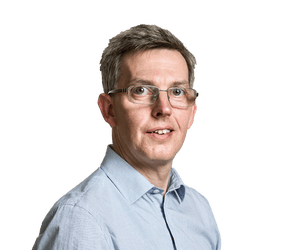 Andrew Sparrow
The Scottish government is likely to challenge the UK government's decision to block the gender recognition reform bill in the courts, Glenn Campbell, the BBC Scotland's political editor, reports. A constitutional dispute like this would have to be resolved by the supreme court.
That's all from me for tonight. My colleague Tom Ambrose is taking over now.
UK government confirms it is blocking Scotland's gender recognition bill because of 'adverse impact' on equalities law
Alister Jack, the Scottish secretary, has confirmed that the government is using article 35 to block the Scottish government gender recognition reform bill.
He says the UK government is willing to work with the Scottish government on an amended bill that would not affect UK-wide equalities law in the way he claims the Scottish bill would.
Here is his statement in full.
I have decided to make an order under section 35 of the Scotland Act 1998, preventing the Scottish parliament's gender recognition reform (Scotland) bill from proceeding to royal assent.

After thorough and careful consideration of all the relevant advice and the policy implications, I am concerned that this legislation would have an adverse impact on the operation of Great Britain-wide equalities legislation.

Transgender people who are going through the process to change their legal sex deserve our respect, support and understanding. My decision today is about the legislation's consequences for the operation of GB-wide equalities protections and other reserved matters.

I have not taken this decision lightly. The bill would have a significant impact on, amongst other things, GB-wide equalities matters in Scotland, England and Wales. I have concluded, therefore, that this is the necessary and correct course of action.

If the Scottish government chooses to bring an amended bill back for reconsideration in the Scottish parliament, I hope we can work together to find a constructive way forward that both respects devolution and the operation of UK parliament legislation.

I have written today to the first minister and the Scottish parliament's presiding officer informing them of my decision.
NAHT teaching union says postal strike may explain why its strike ballot did not reach 50% turnout threshold
The National Association of Head Teachers (NAHT) has said it will consider rerunning its industrial action ballot in England due to postal disruption, PA Media reports. PA says:
In England, 87% of NAHT members taking part in the union's pay ballot voted in favour of action short of strikes, while 64% supported strikes.

However, the turnout was 42%, which is below the threshold required by law.
Paul Whiteman, NAHT general secretary, said:
It is incredibly frustrating that anti-trade union and anti-democratic legislation compelled us to conduct the ballot by post during a period in which the management of the Royal Mail refused to take action to ameliorate the disruption to the postal service.

We have to conclude that our democratic process has been compromised by factors outside of our control.
Six revelations about handling of Covid from Hancock's memoirs which are unlikely to feature in Boris Johnson's
It sounds like we might have to wait quite a while for Boris Johnson's memoirs. (See 3.30pm.) But Matt Hancock published his Pandemic Diaries before Christmas and, although they scored highly on the vanity scale, they were also more interesting than some of the reviews suggested they would be.
They were also in places quite critical of Johnson, which was not always apparent from the serialisation in the (pro-Johnson) Mail. So here are six revelations about Johnson from Hancock's book that you probably won't read in Johnson's.
1) Hancock thought the failure to lock down earlier in the autumn of 2020 cost lives. Hancock describes how Johnson resisted a lockdown for weeks, despite Hancock and the scientific advisers pressing for one, and he describes Prof Chris Whitty, the chief medical officer, telling him on the day a lockdown was agreed: "Secretary of state, you've saved many lives with what you've done today." And in an entry from March 2021, Hancock recalls sending a text message saying he had "mixed feelings" about what he had achieved over the past year. "Wish I'd won the argument sooner in the autumn. Could have saved a lot of lives," Hancock wrote in the text message to Michael Gove. Hancock does not say directly in this passage whom he was arguing against, but he does not need to.
2) Hancock says officials felt they were under pressure not to put India on the red list for travel in the spring of 2021 because Boris Johnson was due to go there on a visit. In an entry for 18 April, he says:
There's a major row brewing about putting India on the red list. My clinical advisers are very nervous of perceived pressure on the system on such a major decision because of an upcoming VVIP visit.
Hancock also says that at the end of March Priti Patel, the home secretary, was asking why India was not already on the red list. But at the time the government rejected claims that the delay in putting India on the red list was connected to the fact that Johnson was due to visit.
3) Johnson wanted everyone in the UK to be tested for Covid on the same day. Hancock says Johnson was excited when he learned Slovakia was planning to test its entire population on the same day and in November 2020 Hancock was asked to get a ministerial committee to agree. But colleagues thought the plan was "crazy" and Hancock had to tell No 10 it had "run into a brick wall".
4) Johnson did not realise how long it would take for the government to build the 40 "new' hospitals he promised at the 2019 election. In an entry from October 2020, Hancock says: "Boris has belatedly woken up to the fact that it's now going to take ages to build the 40 new hospitals – including the one in his constituency."
5) Johnson personally chose UK Health Security Agency as the name for the body set up during the pandemic to succeed Public Health England. Hancock himself did not like the name. He says he found it "boring and creepy at the same time".
6) Johnson asked Whitty if he could get his dog, Dilyn, to have a blood test to see if he had Covid antibodies. Johnson said he thought Dilyn had had the virus. Hancock says Whitty "diplomatically" told Johnson he was not sure if there would be any point because the human antibody test might not work.
In the Commons Labour's Rachael Maskell intervenes to accuse Grant Shapps of "fabricating" what happens when minimum service levels are agreed. She says she has negotiated a minimum service level agreement, but he hasn't. She says agreements are negotiated on the ground between unions and employers to protect patients.
After being reprimanded by the deputy speaker, Maskell withdraws the word "fabricates". MPs are not allowed to accuse each other of dishonesty.
In response, Shapps says Maskell is funded by the unions. And he says that in the most recent strikes the NHS did not know at a national level what cover there would be.
In the Commons Grant Shapps, the business secretary, is now opening the debate on the strikes (minimum service levels) bill.
In a joint statement on the NEU strikes, Dr Mary Bousted and Kevin Courtney, the union's joint general secretaries, said:
This is not about a pay rise but correcting historic real-terms pay cuts. Teachers have lost 23% in real-terms since 2010, and support staff 27% over the same period. The average 5% pay rise for teachers this year is some 7% behind inflation. In the midst of a cost of living crisis, that is an unsustainable situation.

The government has also been happy to sit by as their own recruitment targets are routinely missed. Teachers are leaving in droves, a third gone within five years of qualifying. This is a scandalous waste of talent and taxpayers' money, yet the government seems unbothered about the conditions they are allowing schools and colleges to slide into. The reasons for the recruitment and retention crisis are not a mystery; the reports in the last week from the IFS and the NFER confirm the NEU argument.

The government must know there is going to have to be a correction on teacher pay. They must realise that school support staff need a pay rise.

If they do not, then the consequences are clear for parents and children. The lack of dedicated maths teachers, for example, means that 1 in 8 pupils are having work set and assessed by people who are not qualified in the teaching of maths. Anyone who values education should support us in this dispute because that is what we are standing up for. It is not us who should turn a blind eye to the consequences of government policy on schools and colleges.