Deaths of 16 homeless people with Covid-19 may be underestimate – ONS
Updated
at 5.20am EDT
Relatives of dementia patients should be key workers, say charities
Relatives of dementia patients should be treated as key workers so they can visit their family members and be tested for coronavirus where necessary, leading charities have told the government.
The heads of organisations including Dementia UK and the Alzheimer's Society have signed a letter to the health and social care secretary, Matt Hancock, calling for visits to resume safely and for relatives to be given the same "key worker" access to care homes and coronavirus testing as staff, the BBC reported.
The letter reportedly argues the care given by family members is essential to the overall wellbeing of dementia patients, and that the social distancing restrictions have contributed to a "hidden catastrophe" in care homes, which have been closed to non-essential visitors since March.
Hancock said on Thursday that the government would be setting out details "in the next few days" of how Covid-secure care home visits could resume.
Updated
at 5.13am EDT
Peri-peri chicken chain Nando's has today become one of the first major UK restaurant groups to confirm that it signing up to the Government's 'Eat in to help out' scheme anounced by chancellor Rishi Sunak in his summer statement on Wednesday.
Diners will get a 50% discount off their restaurant bill – up to £10 per head – during August under Government plans to bolster the embattled hospitality sector. The deal will only apply from Monday to Wednesday and restaurants and pub chains must sign up to the scheme via a government website being launched next week. It is open to restaurant and pub chains as well as independent businesses.
A Nando's spokesperson said: "We will be taking part in the 'Eat in to help out' campaign so our fans can look forward to great savings on their Peri-peri soon. We're just working through the details and will have more to announce shortly."
To get the best value for money, customers are likely to be drawn to "value" restaurants – and ordering meals costing no more than £20 a head. Children's meals are covered, but not alcoholic drinks. Most restaurants reopening to diners after the lockdown are generally offering reduced menus.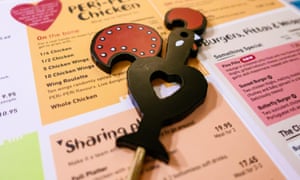 The Gym Group, one of Britain's largest operators of low-cost gyms, has set out plans to reopen almost all of its establishments in England from 25 July, with Covid-19 measures including apps for customers to check if gyms are busy.
Initially, 160 of its 179 branches will open on the first date permitted under government guidelines issued on Thursday, with the remainder – in Leicester, Scotland and Wales – to follow when restrictions are relaxed.
There will be a trial of 24-hour opening in a small number of establishments at first while new operating procedures are tried out, including spacing out equipment, limiting users at any one time, temperature checks on staff, improved ventilation and sanitation, and cleaning kit after each use.
The group will also encourage people to use gyms and leisure facilities at quieter periods by providing members with a live "gym busyness" online tracker and recent usage patterns.
The Gym Group has lost more than 20% of its membership during the four months of lockdown, despite freezing all payments, and has just under 700,000 remaining customers, with an average age of 32. It said it would give options for all members to continue to freeze payments if necessary.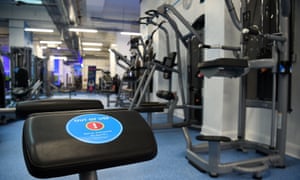 The Scottish government will scrap free university tuition for EU students next year – one of its key pledges after the 2016 referendum – as institutions continue to cope with a financial burden from the pandemic
Higher education minister Richard Lochhead said ministers had taken the decision with a "heavy heart", blaming the "stark reality" of Brexit for the decision.
Referring to the financial stresses brought about by the impact of Covid-19, he said the money saved – which he estimated to be up to £19m for 2021-22 – will be kept within the higher education sector and the number of university places for Scottish students will rise as a result.
Students from EU countries have been eligible for free tuition since fees were scrapped, as is still the case for Scottish students.
Lochhead said: "That is the stark reality of Brexit and a painful reminder that our country's decisions are affected by UK policies that we do not support and did not vote for. Our internationalism remains a key strength of higher education in Scotland.
"EU students who have already started their studies, or who start this autumn, will not be affected and will still be tuition-free for the entirety of their course."
Updated
at 3.38am EDT
Theatres and music venues in England will be able to host physically distanced outdoor performances from Saturday 11 July under new government guidance, but industry figures are calling for more clarity on when full-capacity indoor performances can return.
The culture secretary, Oliver Dowden, announced the relaxing of restrictions at Thursday's 5pm press conference where he said performances can now take place as long as they are "outside and with a limited and socially distanced audience".
"As I've seen for myself at the Royal Academy this morning, the National Gallery and as we'll see shortly from the National Museums Liverpool, our cultural institutions are beginning to welcome back visitors," he said.
"I'm really urging people to get out there and to play their part, buy the tickets for outdoor plays and music recitals, get to your local gallery and support your local businesses."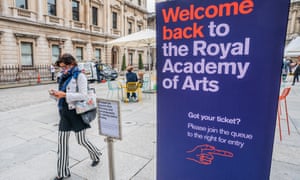 British government follows Scotland on quarantine for travellers from Serbia
Updated
at 5.14am EDT
Good morning and welcome to the Guardian's live coverage of coronavirus developments in the UK.
It's a big day for the travel and hospitality sector – as well as would-be holidaymakers – with quarantine rules for people entering Britain from countries deemed "safe" being relaxed today, though the Scottish government is retaining a 14-day quarantine restriction for travellers from Spain.
Meanwhile, the accelerator is being pushed down on lockdown easing following the announcement that gyms, swimming pools and leisure centres in England will be allowed to reopen within the next two weeks.
In Scotland, the wearing of masks becomes mandatory today.
At around midday, Boris Johnson will take questions from the public as he hosts another edition of his so-called "People's PMQs", answering pre-selected questions about the government's handling of the pandemic and other issues.
All of the above takes place against a bleak economic background, with many today digesting the latest job losses announced yesterday at Boots and John Lewis, who have plans to cut 5,300 jobs and close stores.
I'm Ben Quinn: you can tweet me at @BenQuinn75 or email ben.quinn@theguardian.com if you'd like to flag up developments that we should be picking up on.
Updated
at 2.57am EDT