What we learned – Thursday 3 November
And with that, we are going to put the blog to bed. Before we go, let's recap the big stories:
Thank you for spending part of your day with us, we will be back tomorrow to do it all again.
Key events
Whistleblowing groups 'deeply concerned' about prosecution of Richard Boyle and David McBride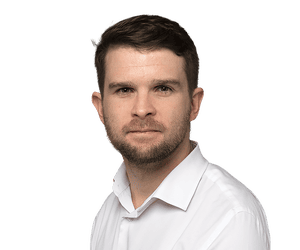 Christopher Knaus
An international alliance of whistleblowing groups has expressed "deep concern" at the ongoing prosecution of Richard Boyle and David McBride in a letter to the attorney general Mark Dreyfus.
The Whistleblowing International Network (WIN) and its 15 member organisations signed a letter to Dreyfus urging him to improve Australia's whistleblowing protections and ask Commonwealth prosecutors to explain the public interest in pursuing Boyle and McBride.
Boyle is facing court over charges related to disclosures made about the tax office's aggressive pursuit of debts and McBride over the leak of documents relating to Australia's operations in Afghanistan.
The WIN letter says:
Urgent intervention is needed to address the injustice caused by these criminal prosecutions, to minimise the chilling effect of these cases and to fix Australia's whistleblowing law to ensure such cases can never happen again.

As new whistleblower protection legislation has swept the globe in the last decade, Australia's law has fallen dramatically behind international best practices.

It is deeply unfair that the Australian government continues to condemn these whistleblowers to their fate, relying on a law that all agree is not fit for purpose.
The group said the cases were equally exceptional and important to the prosecution of Bernard Collaery, which Dreyfus intervened in earlier this year.
Cheaper medicine for thousands of seniors under relaxed income tests
Thousands of seniors will be able to access cheaper medicines and doctor visits thanks to relaxed income tests for health concession cards.
The Albanese government has delivered on an election promise by increasing the income thresholds on the Commonwealth seniors health card, meaning higher income earners will now be able to qualify for subsidised healthcare and medicines.
From Friday, singles earning up to $90,000 will be able to access the scheme, up from $57,761.
For couples, the threshold has been bumped up to $144,000 rather than $92,416.
The move will benefit an extra 44,000 seniors and cost the federal budget $69.4m over four years.
"We want to create a better Australia where no one is left behind and no one is held back, and this is particularly true for older Australians," social services minister Amanda Rishworth said.
– via AAP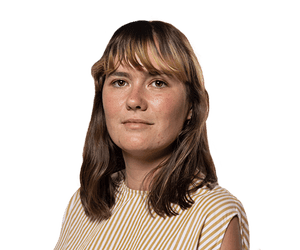 Caitlin Cassidy
Boy rescued from Melbourne stormwater drain recounts miracle escape
An 11-year-old boy who survived being sucked into a flooded stormwater drain has been reunited with his rescuers in Melbourne and gifted a new bike a week after the tumultuous ordeal.
Jake Gilbert was cycling with a friend in Altona Meadows last week when he rode across a submerged drain and was sucked 10 metres underneath a road.
Read the full story: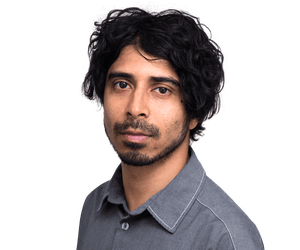 Luke Henriques-Gomes
Robodebt inquiry hears advisers were 'almost immediately' concerned by the initial plan
Plans for what became the robodebt scheme "almost immediately" concerned policy advisers at the Department of Social Services and were viewed by one official as "unethical", a royal commission has been told.
Cameron Brown, a former director of payment integrity and debt management at the Department of Social Services (DSS), said he was responsible for seeking advice on the policy idea from its internal legal team in late 2014.
Budget pressures piling up, Treasury boss says
Treasury secretary Stephen Kennedy said the budget was under pressure on multiple fronts, with productivity expected to decline, revenue sources unstable and spending only expected to grow.
He flagged climate change as one major challenge.
"We will have to do, particularly in this country but in others, the most significant transition of energy we have seen in generations," he said at a Parliamentary Budget Office conference in Canberra on Thursday.
Kennedy said adapting to climate change would also drag on the economy and the public purse.
"And mitigation won't simply mean a few better bridges and a few better roads, it will mean building resilience in the community to adapt to constantly being challenged by a more energetic climate system," he said.
He also said conflict and geopolitical tension was also driving economic turmoil, with the war in Ukraine largely responsible for the soaring cost of living.
"It's hard to remember when electricity prices were being forecast to rise by 50 per cent across the course of two years," Kennedy said.
Want a really quick rundown of today's biggest stories? Antoun Issa has you covered with his Afternoon Update.
Read it here:
Pfizer workers walk off job amid dispute
Pfizer manufacturing workers have walked off the job amid a dispute over the pharmaceutical company's wage offer, which their union is describing as sub-standard.
Dozens of United Workers Union (UWU) members launched a 24-hour strike in the Melbourne suburb of Mulgrave on Wednesday night to protest the Covid-19 vaccine maker's wage offer.
The US corporation, which reported a record $25bn ($A39bn) profit last financial year, had offered a three per cent increase in the first year of the agreement.
A 4% raise was proposed in the second year and 3% in the final year.
In addition to the annual increases, cash sweeteners have been offered but with stipulations including that workers must pay the bonus back if they leave, get sacked or are made redundant.
Members are seeking a wage increase closer to current inflation percentages and would consider Pfizer's offer if the bonuses were rolled into annual increases.
– via AAP
The tribunal assessed 26 grounds of refusal raised by the council and found the project failed 18.
… Oh, what a surprise!
Major flooding continues across NSW and northern Victoria
From the Bureau of Meteorology:
Major flooding is occurring across much of inland New South Wales and northern Victoria as flood waters continue to cause river levels to rise.

Although the heavy rain has cleared, and comparatively dry, settled conditions are expected until at least Friday, flood impacts are ongoing.

Widespread and prolonged disruption is being caused by flood-impacted roads, rail, homes, properties, businesses and agricultural land with road closures, community isolation and evacuation orders in many rural areas.

Major Flood Warnings (as of 8am AEDT Thurs) are in place for:

Barwon and Darling Rivers, Macquarie River, Lachlan River, Murrumbidgee River, Murray River, Bogan River, Macintyre River, Namoi River, Narran River, Belubula River, Castlereagh River.

Some of the towns impacted by rising floodwaters include Echuca/Moama, Barham, Hay, Warren, Mungindi, Hillston, Cowra, Condobolin, Forbes, Gundagai, Gunnedah, Nanami, Bourke, Brewarrina and Walgett.

In Forbes at Iron Bridge, flood levels are forecast to reach major flood levels by midday on Friday and possibly reach up to 10.8 metres, similar to June 1952. Gundagai peaked at 9.8 metres on Wednesday, similar to 1989.

Minor to Moderate flooding is also occurring across many rivers in Queensland, New South Wales, Victoria and Tasmania.

With inland catchments saturated and many dams at capacity in NSW, waterways will remain sensitive to rainfall with some flooding expected to continue for several months.

Communities including those living on or near any rivers, creeks and streams or in low lying areas are advised to stay up to date with the latest forecast and warnings via the Bureau's website and the BOM Weather app and follow advice of emergency services.
Malcom Turnbull says Liberal party has 'lost its way' on climate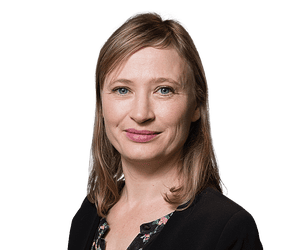 Sarah Martin
The former prime minister Malcolm Turnbull says the Liberal party has "lost its way" on climate policy as it continues to rail against renewable energy, warning the party needs to win back the so-called teal seats if it ever wants to form government.
He has also accused the party's leader, Peter Dutton, of peddling "complete and utter nonsense" by suggesting nuclear power was needed to firm up renewables.
Speaking at the Australia Institute's launch of the State of the Nation report on Thursday, Turnbull said there was "overwhelming public support" for action on climate change, pointing to the May election result as evidence.
"The teal phenomenon is probably the single most important thing that happened at the election," Turnbull said.
"Change of government is obviously very consequential, too. But the idea that there are nine hitherto rock solid, safe Liberal seats held by small L liberal independents who are socially progressive, want more rapid climate action, is a signal that the centre right of politics and my party, the Liberal party, had lost its way on climate and it lost credibility with the Australian public on climate."
He panned Dutton's suggestion that nuclear power was needed to support renewables.
"This is complete and utter nonsense. Now, whether you believe nuclear power is good or appropriate or economically viable in Australia is another thing. I don't have a sort of an ideological or even an environmental objection to it, but if you want to firm variable renewables, you need to have a flexible storage mechanism or storage firming capacity."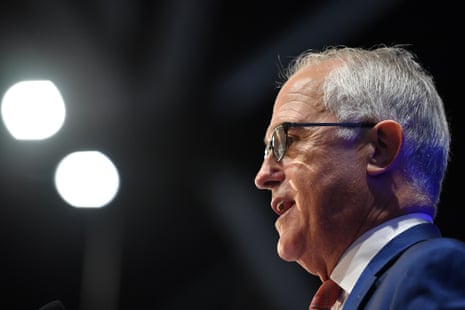 Turnbull also criticised a "toxic combination" of vested interests from the fossil fuel sector and the right wing of politics and the media for creating "havoc" with climate policy, saying it had led to people misrepresenting what constituted the Liberal party base.
This then led to the Liberal party not responding to the need for climate action sufficiently, which had led to a backlash among Liberal voters.
"What it's done is it's neglected that base and eventually a part of it has walked away. And it is difficult to see how the Liberal party can ever win a majority in the House of Representatives without recapturing those seats. And they've lost them because of their own failure to respond proactively and effectively on climate."
We've got more on the potential foreign takeover of Tasmanian salmon farmer Tassal from Graham Readfearn here:
NSW SES responds to 345 calls for help, with 14 flood rescues in last 24 hours
2/2:
Over the last 24 hours, NSW SES has responded to 345 requests for assistance, with 14 flood rescues throughout southern and western parts of the state. NSW SES is continuing to provide additional support to communities through fodder drops, livestock relocation, resupply and sandbagging.

The Department of Primary Industries is working alongside NSW SES to respond to livestock requests for farmers across the state.

NSW SES Assistant Commissioner Nicole Hogan is encouraging people in flood affected areas to stay prepared and have a plan on where to go and how to leave.

"The most important thing you can do is to make a plan and ensure you have an emergency kit ready to go," Assistant Commissioner Hogan said.

"Gathering items in your home such as medication, appropriate clothing, waterproof bags for your valuables and a torch can help you while you evacuate.

"We are also asking people to have a plan for any domestic pets, and ensure they are able to be restrained and contained as you move around."
NSW SES prepares for record-level flooding in Forbes shire
I have an update from the State Emergency Service about the flood situation in NSW. I will post in two parts. 1/2:
More than 1,000 people across the Forbes Shire are currently subject to evacuation warnings, as the NSW SES continues to prepare for what is expected to be record-level flooding over the next few days.

As water rises in the Lachlan River, the Forbes community may see flooding that exceeds the record June 1952 flood. An evacuation centre has been established at Forbes High School and will be open from 8am tomorrow (Friday 4 November), in preparation for the evacuation of more than 500 homes. It is likely Forbes will stay above major flood levels for at least a week.

At 2pm today (Thursday 3 November), the Forbes Iron Bridge River gauge was sitting at a moderate level of 10.53 metres, expecting to reach 10.8 metres by tomorrow.

NSW SES has doorknocked affected residents throughout Forbes, with sandbagging also continuing across the township.

In the last 24 hours, there have been 90 requests for assistance in the Forbes area, covering sandbag requests, transporting residents to medical appointments in Orange, fodder drops and supporting the community.

The NSW SES is also keeping a close eye on Wagga Wagga, with residents inside the North Wagga Wagga levee and Gumly Gumly advised to evacuate by 6pm today.

Parts of North Gunnedah have also been evacuated, with Moama experiencing ongoing major flooding across the Murray River.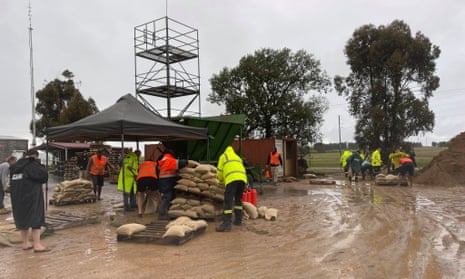 Malcolm Turnbull backs calls for gas export controls
The former prime minister Malcolm Turnbull has backed calls for export controls on gas as a way of curbing rising power prices, AAP has reported.
Turnbull told an Australia Institute event in Sydney the government is missing out on the opportunity to help to keep prices low in the wake of increasing cost of living"
The government should use its power to control gas exports to ensure that there is enough gas available in Australia to keep that price at or around the pre-crisis level.

The long-term solution is very clear – it is renewables plus storage – that is not even an arguable or debatable issue, it's just a question of how quickly you can roll it out.
While the former Liberal leader said there had been issues with the Australian gas market previously, the issue with rising costs today were the high cost of international gas prices.
He also said the failure to put in place an east coast domestic gas reserve, similar to that in Western Australia, was a mistake.
It's harder to resolve it now, but it really needs to be done. I mean, it is crazy that the largest or second-largest exporter of LNG is not able to control gas at affordable prices for its own population.

We have the ability to keep enough gas in Australia to protect our markets.
Volvo to stop selling petrol vehicles in Australia by 2026
Car giant Volvo has announced plans to stop selling petrol vehicles in Australia by 2026, with a top executive calling the older technology a "shrinking business", AAP has reported.
Volvo's Australian deadline will come four years before its worldwide target to transition to electric vehicles, and comes one week after it launched its first electric car in Australia.
Experts said the move showed Australia still had the potential to be "a world leader in the transition to electric vehicles" despite low take-up to date.
Volvo Car Australia's managing director, Stephen Connor, made the surprise announcement on Thursday, revealing the carmaker would switch to all electric vehicles by 2026 to give it a "strategic advantage" in the Australian market:
There is no long-term future for cars with an internal combustion engine. So instead of investing in a shrinking business we choose to invest in the future, which is fully electric.

Globally, Volvo is firmly committed to becoming an electric-only car maker by 2030 but in Australia we will make the transition happen by 2026.

The earlier deadline will allow us to meet the expectations of our Australian customers and be a part of the solution when it comes to fighting climate change.
Advocates welcome Rishworth comments on engaging with men on domestic violence
Jesuit Social Services has welcomed comments in Amanda Rishworth's National Press Club address about the need for an increased emphasis on engaging with boys and men.
Matt Tyler, the executive director of The Men's Project at Jesuit Social Services, says:
We know that men's behaviour is at the heart of the problem of gendered violence – but men can be part of the solution by making the decision to challenge their own thinking and change their own behaviour.

As Social Services Minister Amanda Rishworth outlined in her address at the National Press Club today, we must focus on addressing the drivers of violence before it occurs and intervene earlier when people are in trouble and causing trouble.

While of course all victims of violence and sexual violence need support, it is clear that there is a gendered element to the vast majority of violence across Australia.

Around 95 per cent of all victims of violence experience violence from a male perpetrator – it is clear that we need to work towards a culture and a society where everybody can lead healthy, safe lives and hold respectful relationships and that engaging with boys and men to prevent violence is a critical part of this.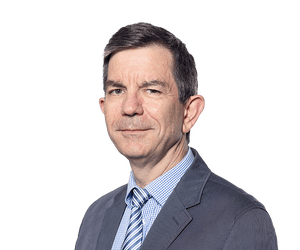 Peter Hannam
Australia's trade surplus swells, buoyed by gas exports
Trade figures out from the ABS earlier today showed Australia's trade surplus rose about 42% in September to $12.4bn from August, with higher gas exports a key factor.
Economists had tipped a surplus of about $9bn. Exports were up 7% for the month and imports were flat.
LNG exports were up almost a fifth in value terms, and 8.5% in volume, a notable rise given gas has been in the news a bit.
Thermal coal exports were down by 21.5% in quantity, thanks in part to the massive floods that continue to bedevil eastern states. In value terms, that type of coal was up 6.7%.
In a sign that higher interest rates are beginning to bite, imports of passenger cars slumped almost 15% and other consumer goods about 13%, CBA noted.
The trade figures will also factor into GDP figures.
The September quarter trade surplus was higher by historical standards, at $30.2bn, but it was down almost a third from the record $43.7bn in the June quarter.
"This reflected a pull-back in commodity prices, on global recession fears, as well as a surge in import volumes," Westpac said.
The price of goods we export versus the price of imports – the terms of trade – fell about 6% in the quarter.
A smaller surplus will be a drag on GDP growth for the quarter, lopping off about 0.75 of a percentage point (we won't see the GDP figures until 7 December).
Another interesting element to the trade info, is that Australia's net foreign liabilities – what we owe the rest of the world relative to what foreigners owe us – is now at about the lowest levels of GDP on record, ANZ noted.
Up to 2013, non-residents typically owed a larger stake in equities in Australia than Australians owned overseas.
With the superannuation industry expanding to hold assets of more than $3.5tn, and investing about one-sixth of that abroad, the ledger of holdings has shifted, hence those record low levels (vs GDP).