Key events
What we learned: Tuesday, 9 August
With that, we will wrap up the blog for the evening. See you back first thing tomorrow.
Here were the major developments of the day, starting in New South Wales, where the John Barilaro saga is still chugging along full steam ahead.
The New South Wales premier, Dominic Perrottet, has recommended prominent Sydney barrister Bruce McClintock SC lead a review into possible breaches of the ministerial code by Penrith MP Stuart Ayres over the John Barilaro saga. He has also conceded if he had his time again, he "would have asked" Barilaro not to run for the New York trade job had he known about the "flawed" hiring process. Meanwhile, state treasurer Matt Kean has been elected unopposed as the new deputy leader of the Liberal party in the state.
Minister for the environment Tanya Plibersek has listed two Australia animals, the south-eastern glossy black-cockatoo and the mountain skink, as officially endangered. The species were devastated by the Black Summer bushfires.
The agriculture minister, Murray Watt, says Australia will send $10m in further aid to Indonesia to assist in combating its foot and mouth disease outbreak. It comes as shadow minister David Littleproud has lashed out at his counterpart for allegedly "misleading" Australians, claiming the Labor minister is "taking credit" for the work of the former Coalition government on biosecurity.
The Greens have publicly backed a referendum on Indigenous voice but want action on treaty and truth-telling as a priority, Victorian senator Lidia Thorpe has confirmed.
In Covid news, there were 104 deaths to the virus reported around the country today, including 44 in Victoria, 25 in NSW and 24 in Queensland.
And Australia woke to the death of beloved entertainer Olivia Newton-John today, with everyone from the prime minister to Kylie Minogue paying tribute to her incredible legacy.
Plibersek lists glossy black-cockatoo and mountain skink as threatened
The federal environment minister Tanya Plibersek today formally declared that both the south-eastern glossy black-cockatoo and mountain skink are under threat.
The Black Summer bushfires of 2019/20 took a heavy toll on both animals, with an estimated 38% of the cockatoo's range affected. The concerns are even greater for the mountain skink, which lives in isolated patches of rocky habitat in the mountains and subalpine areas of Victoria, NSW and the ACT that were also hit by the fires. It's now listed as endangered.
They join the koala, greater glider and gang-gang cockatoo as Australian species recently categorised as under threat of extinction.
Sophie Power, from the Australian Conservation Foundation, says the combined effects of land clearing, logging, invasive species and climate change are taking a devastating toll on Australia's unique biodiversity.
She says Australia has one of the world's highest extinction rates and that will only change with stronger environment laws, an independent regulator to enforce them and adequate funding for species recovery.
Plans are now in place to protect both species and Plibersek has promised sweeping reforms of Australia's environment laws after the recent release of the shocking State of the Environment report.
– with AAP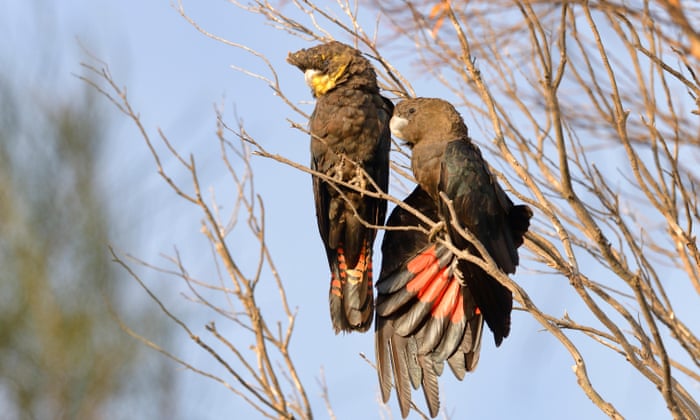 Woman dies after house fire in Queensland
A woman has died as a result of injuries sustained at a house fire in northern Queensland this morning.
The 47-year-old was transported to a Townsville hospital in a critical condition after the blaze. A 65-year-old man remains in hospital with severe burns.
Police investigations are continuing.
Meanwhile, in Canberra, it will be a brisk minimum of -4C tomorrow.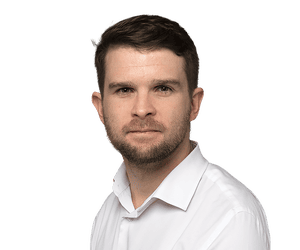 Christopher Knaus
Doctors fear for health of Australian engineer jailed in Iraq
Doctors for an Australian engineer jailed in Iraq have privately warned the Australian government of fears that Australia will be repatriating "a corpse" if his condition continues to rapidly deteriorate.
Robert Pether's family have repeatedly raised fears about the 47-year-old's health since he was jailed over a business dispute relating to the construction of a new headquarters for Iraq's central bank, which Pether's firm was working on.
Pether's family say he is innocent and a UN working group has expressed concerns Pether's detention and trial were potentially compromised.
Now, his family doctor has written to the Australian government – via prime minister Anthony Albanese and the embassy in Iraq – warning of Pether's rapidly deteriorating health.
Pether's doctor, based in Italy, who does not want to be named, said:
After stressing that Mr Pether has had all his human rights trampled on, as his doctor, I strongly urge that he be released from this inhumane detention and be subjected to the checks that he needs URGENTLY in a hospital environment.
If he is not afforded this basic human right without delay, I fear that Australia will in short time be repatriated with the corpse of Mr Pether.
Thorpe said the payment of reparations would not be necessary as a precursor to implementing the Voice, rather, truth telling should be the priority "first and foremost".
We don't need to create fear in the Australian population which is what that kind of conversation will do. We need to work on things that will unite this country, bring people together for a better understanding on the true history of this country.
'A lot of work to be done' before establishing Voice to parliament, Lidia Thorpe says
Greens senator Lidia Thorpe just appeared on ABC's Afternoon Briefing, discussing the promised referendum on establishing a Voice to parliament for First Nations people.
She says "there's a lot of work to be done" prior to the Voice being implemented, including implementing the remainder of recommendations from the Royal Commission into Aboriginal Deaths in Custody and the Bringing them Home report.
To put some meat on the bones and be able to trust Labor in what they say we need to see action now, action that will save lives immediately.
She says there are three elements to the Uluru Statement – "truth, treaty and voice" – necessary for a successful referendum.
We've already shown that we can work together. Even though the climate bill was still very weak, there were negotiations and conversations where we did improve the climate bill. There is good faith already shown, we need to see more, and I believe that we can come to some kind of agreement but we need to see action.

Show us what you're made of Labor, before we can trust you on any Voice to parliament.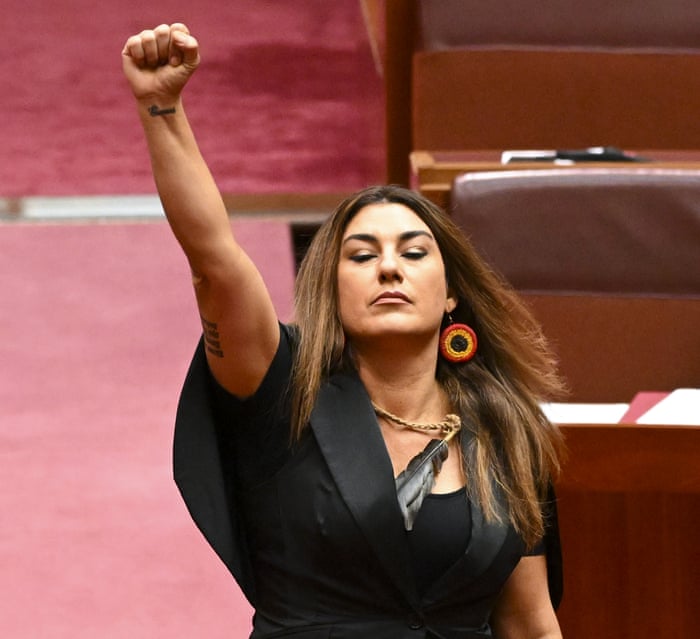 'Healthy' alcoholic drinks may lack accurate nutritional information, study finds
Health-conscious Aussies may want to reconsider their next "low sugar" alcoholic drink as experts warn "healthy" booze marketing campaigns can often be misleading, AAP reports.
More than 75% of adult drinkers believe that beverages with "low carb" and "no added sugar" labels are healthier options, however these products don't always contain accurate nutritional information, according to Cancer Council Victoria.
A recent study by the organisation found many beers, ciders, pre-mixed drinks and wines, which are touted as being "better for you", still tend to be classified as full-strength and can be harmful to your health.
The study's lead author Ashleigh Haynes said the alcohol industry may be trying to capitalise on the health and wellness trend.
Alcohol is one of the leading risk factors contributing to Australia's disease burden and its consumption is linked to many serious illnesses, including at least seven different types of cancer.
It's also the largest source of energy in the diet from unhealthy products, making up 13.4% of Australian drinkers' overall energy intake. Additionally, just over 10% of alcohol products provide any nutritional information.
Also breaking this hour, Papua New Guinea's prime minister James Marape has been returned as prime minister unopposed following a controversial national election process plagued by violence, chaos, missing ballots, incomplete voter rolls and fraud allegations.
He has led the country since 2019.
This election also made history for the election of female candidate Rufina Peter:
Labor and Liberal parties both support pay increase for aged care workers
Labor MP Sally Sitou and Liberal Melissa McIntosh have just appeared on ABC's Afternoon Briefing program.
Asked how likely an increase in wages for aged care workers would be, which Labor called for yesterday, Sitou said two things were "crystal clear".
One is that it is a sector in crisis and part of the challenge is that there are not enough workers who are willing to work in the sector and because they have been under valued and underpaid for so long … I welcome the Labor government proposal to increase the award wage. That is something is long overdue.
McIntosh said the Coalition also supported a pay increase in principle.
We just want to ensure that it is the Fair Work Commission that is addressing this in a nonpolitical way, as it has always done and there will be questions from us around the pay increase – if the government wants to cover this, how much will that cost? … the Grattan Institute is estimating that if the government goes with the union's recommendation of a 25% increase that will cost around $3bn a year to the budget.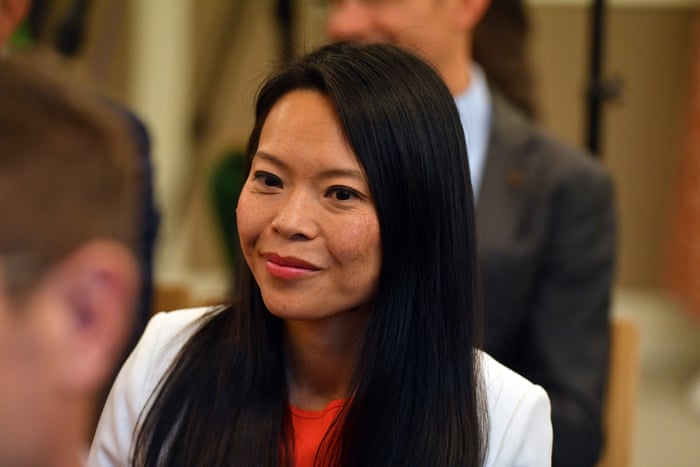 Unknown remains found buried in school in Gunnedah, NSW
Police are investigating after unknown remains were found buried at a school in regional NSW.
Just after 9am today police attended an excavation site at St Mary's College in Gunnedah where remains had reportedly been located.
A NSW Police spokesperson confirmed a crime scene had been established.
The remains will be seized to undergo forensic examination to determine if they are human. Inquiries are continuing.
Greens back calls for WA mining industry to institute reforms after sexual harassment review
The Greens have vowed to lobby for the mining sector to undertake systemic reform to prevent violence against women, following an independent review that found sexual assault and harassment was rife in the sector.
Senator Dorinda Cox, the Greens spokesperson for resources, said she was "shocked, disgusted and appalled" to learn today of another report of sexual harassment and predatory behaviour at the Diggers and Dealers conference.
The WA mining sector has been called out in the report and its recommendations are clear. The ignorance and lip service is impalpable and holding those in power to account isn't even a blip on the radar, which continues to leave me deeply concerned.

The reporting of these acts must be taken seriously so that this culture of violence is stopped, reprimanded and compensated appropriately for women who are overwhelmingly represented as victims. No more glossy commercials, websites and induction videos – real discussions and real action to ensure women's safety is the priority for this sector.
In weather news, parts of Western Australia have received at least half of their average monthly rainfall total just nine days into August.
New South Wales and Sydney have also broken previous monthly rainfall totals this year, with a predicted wet spring to come.
Landmarks across Melbourne will be lit up in pink this evening in memory of the late Olivia Newton-John, Victoria's premier has announced.
AAP's Callum Godde says the landmarks include Flinders Street Station, Old Treasury Building, the Bolte Bridge, the MCG, the Royal Exhibition Building, Melbourne Recital Centre, the NGV, the Arts Centre, Melbourne Federation Square, AAMI Park, Rod Laver Arena, John Cain Arena and the Melbourne Town Hall.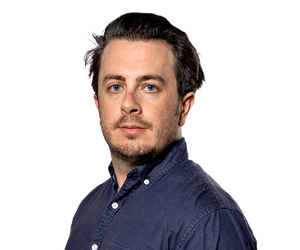 Josh Butler
Watt: role for defence force in disaster recovery but they cannot be 'too stretched'
Dialling back to the Press Club, Murray Watt also said he has had "preliminary discussions" with the defence minister, Richard Marles, about the ongoing role of military troops in disaster response.
Defence Force personnel and equipment are regularly deployed to help in extreme weather events and rescue situations, but there has been long-running debate about whether the ADF is being too stretched with numerous domestic responsibilities.
The former Labor shadow defence minister Brendan O'Connor suggested pre-election that a civilian disaster agency could be established. Watt said his thinking was that the formal establishment of a brand new agency was less likely, but acknowledged increasing demands on military resources and suggested further funding for existing civilian response organisations.
Watt:
We think that there will always be a role for the defence force, but we do have concerns about how far they are being stretched. We do need to make sure that we're not stretching them so far, that that can't remain their core focus. So that's why we are looking at some non-defence mechanisms for recovery work.

It's sort of about supplementing that disaster workforce, because unfortunately, we're probably going to need to do a lot more.
NSW inquiry finds SES and Resilience NSW 'failed' to lead and coordinate flood responses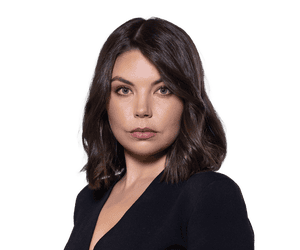 Tamsin Rose
A New South Wales parliamentary inquiry into the devastating 2022 floods has found the State Emergency Service (SES) and Resilience NSW both "failed" to lead and coordinate responses "in the community's greatest time of need".
The inquiry's report, released on Tuesday, made 21 findings and 37 recommendations including the abolishment of Resilience NSW unless it can make serious improvements to deal with future disasters.
The inquiry found that the agencies failed to coordinate between themselves and the government and that those agencies and the Bureau of Meteorology were not prepared for, nor did they comprehend the scale of the floods.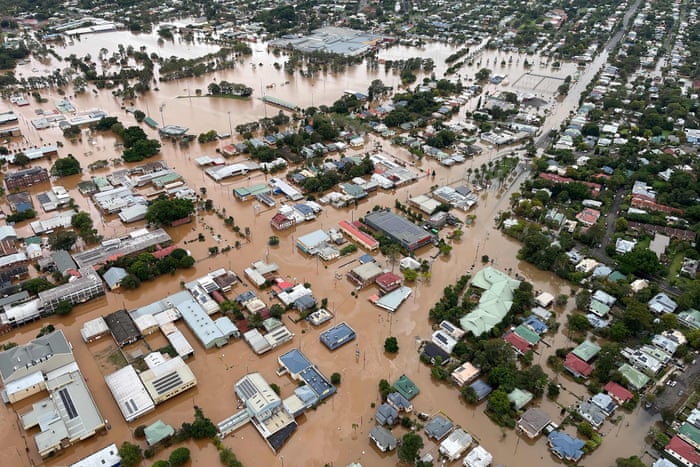 It also found that a drop in the number of SES volunteers ahead of the floods had led to response issues and the inquiry has recommended the state engage in a targeted recruitment drive. While much of the report focused on what went wrong, the inquiry chair, Walt Secord, said it was important to look forward and get help to those who were still struggling:
Our focus is now on the enormous task of clean-up, restoration and reconstruction. Many flood-affected individuals, families and businesses still need assistance. The NSW government must work with much greater urgency to secure temporary housing options as many continue to live in tents and cars near their homes.

The committee also calls on the government to finalise its long-term housing options and ensure that it considers investing in supporting relocations, land swaps, and providing fair compensation for landowners who wish to relocate from severely flood-impacted areas. The committee also made practical recommendations such as providing satellite phones and satellite terminals to community hubs in flood-prone areas.
A separate independent report by Prof Mary O'Kane and Mick Fuller into the flooding disaster was handed to the NSW premier, Dominic Perrottet, more than a week ago.
That report and the government's response are expected to be made public within weeks.
In Melbourne, Spring Street in the CBD has been closed off for a procession in honour of Imam Hussain.
Thousands of people have gathered for the event, which forms part of 10 days of religious events.
Greens announces portfolio reshuffle
The Greens have announced their updated portfolios to take into the 47th parliament.
As part of the reshuffle, Max Chandler-Mather will represent the Greens on housing matters, while Libby Watson-Brown will represent infrastructure and transport and Stephen Bates will take on the LGBTIQA+ and youth portfolios.
The former economist Barbara Pocock will represent the Greens on finance and employment, the former teacher Penny Allman-Payne will take on schools, industry, transition and regional development, and David Shoebridge will serve as spokesperson for justice and defence.
The Greens leader, Adam Bandt:
With more Greens in parliament than ever before, this talented team combines years of experience with fresh perspectives. This strong team will push the government to deliver on climate, integrity and inequality.

While the Liberals chase after the far-right fringe, this new Greens line-up will offer a progressive economic alternative to a Labor government that's giving tax cuts to billionaires while opening more coal and gas.