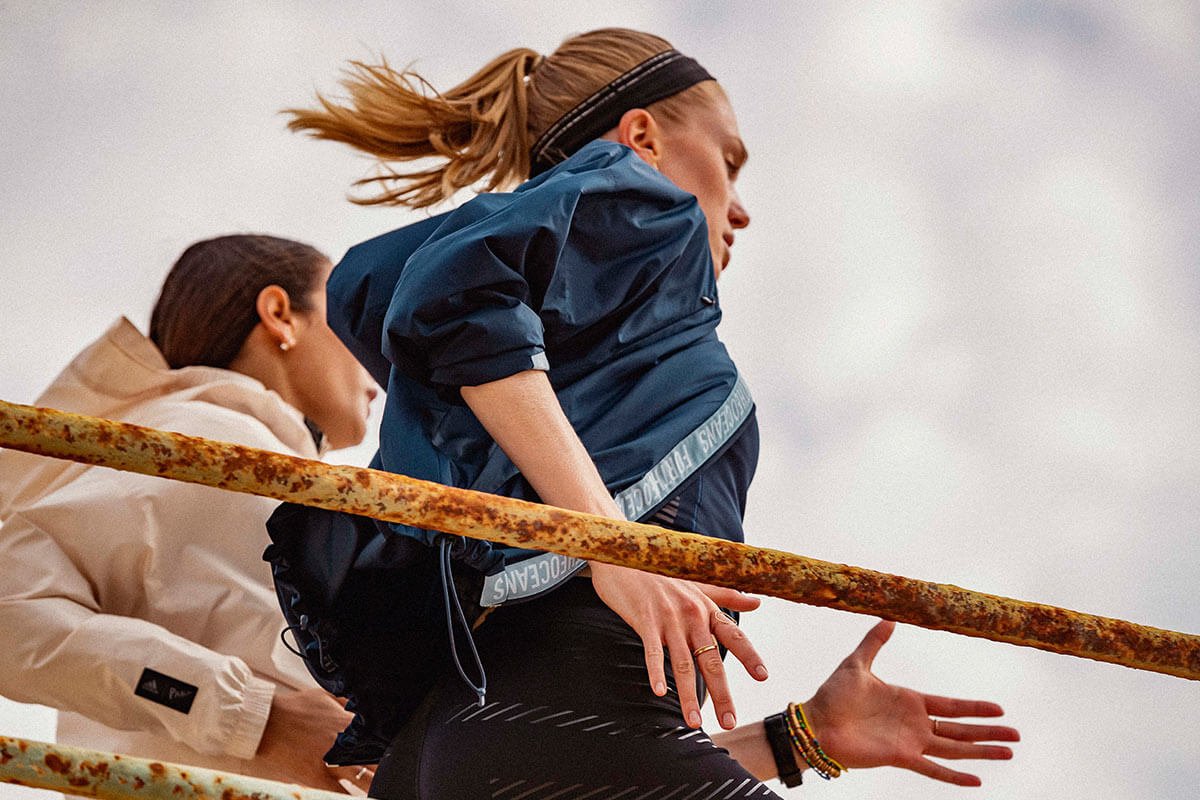 Preparation is everything, also when it comes to running. It might be the deciding factor in whether you reach the finish line and your goal time or not. To help you make the most of your next race, we've prepared a running equipment checklist for you. Go through it and make your next running race a success.
When it comes to your running equipment, there's one vital rule you should always keep in mind: NEVER run with shoes, clothes, accessories, drinks, snacks, etc. you haven't tried before – multiple times. There's nothing worse than new running shoes that hurt, recently bought socks that lead to blisters or a smartwatch without battery.
Therefore, try your equipment beforehand & make sure everything works for you!
Running gear:
your feet are already used to.
you feel comfortable in, with which you've run longer distances and are sure don't rub and irritate your skin.
that suit you. Some runners prefer compression socks. Find out which are comfortable and keep your feet dry and blister-free.
 on your phone (or compatible smartwatch) to track your performance. Make sure your battery is charged!
Be prepared for any weather condition:
It's all about layering – much better to wear extra layers that you can just take off rather than freezing during your race. Some runners opt for extra layers of old running clothes: They put on older clothes and then just throw them away when they pass by a trash can in the case they get too warm. Nonetheless, always check the weather forecast a few days in advance to choose the right running gear.
you can use as mittens and just throw away during the race as soon as your fingers warm up.
Most body warmth is lost through the head, therefore it's vital to bring a hat or beanie when it's raining or cold.
(you can make one out of a big plastic garbage bag) to stay warm before the race, then stash it in your bag for after the race.
ahead of time when running in warm or sunny areas.
to protect your eyes.
to protect your head against the sun. This is especially important when running around midday.
If it gets really warm and you're used to running with a belt including drinks to stay hydrated, bring it to the race, too.
Some runners prefer a drinking backpack to stay hydrated during the run instead of sipping drinks offered at the drink stations.
Boost your motivation:
Make a playlist for your race, but don't line up all your favorite songs at the beginning. Mix them up and make sure you'll get a motivational boost when you're starting to feel tired.
that perfectly fit your ears & don't threaten to pop out all the time.
with your name on it. Write or print your name on your apparel to help spectators cheer you on even more.
to find yourself easily in photos and pics.
, as well as sports drinks, which you've successfully tried during training (no stomach aches) and which provide you with fresh energy.
Let there be light:
in case your run starts early in the morning or at night — when it's dark out.
on your clothes for better visibility at any time of the day.
The icing on the cake:
to track your run & listen to your favorite beats.
in case you don't use your phone.

that stay secure and aren't easily loosened – or free laces.
to protect your nipples against the friction of your shirt. Plus, blistering plaster might come in handy after the race.The right sports bra should provide enough protection for women.
to rub on your thighs, armpits and butt cheeks to avoid friction.
One in case your nose starts running (too); another one for if you have to use the restrooms – they tend to run out of toilet paper pretty quickly.
You'll be so glad you did if you lose or break yours. Nobody wants to run with their (long) hair down.
to change into after your race. You don't want to catch a cold in your wet clothes.
Go through your checklist in advance before your big day. This way, you don't have to worry about those things anymore and can focus on mentally preparing yourself and your body.
With the right running gear, racing is twice the fun.
***