RBA expected to lift interest rates today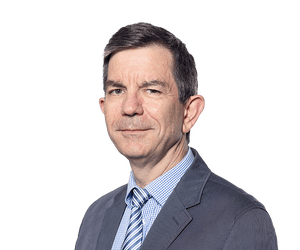 Peter Hannam
Unless you're living under a rock you'll have probably heard that the Reserve Bank board will very likely raise its main interest rate later today at 2.30pm AEST.
We previewed the meeting here, noting among other things that energy prices might be ebbing (deflating some of the need for an extension of the 22.1c/litre petrol excise cut beyond its 28 September expiry).
We haven't had a rate rise of larger than 50 basis points (or half a percentage point) since 1994 when there were a couple of 1 percentage point rate hikes.
They came within a five-month period when there were three RBA rate rises totalling 2.75 percentage points – that's the last time the central bank was this active.
Back then, though, the following move didn't come until July 1996 when the RBA began the first of six rate cuts that stretched out over about 2.5 years.
Nobody, though, is expecting Tuesday's move – the fourth rate rise in four months – to be the last increase.
Investors have a market they can bet on what the RBA will do, and as of yesterday evening they were wagering on a 65 basis point rise today to 2% as a 67% chance.
And expect more rate rises to come – just how many and how large will play out for the rest of the year and into the next one.
Key events
Greens to sit late to decide on climate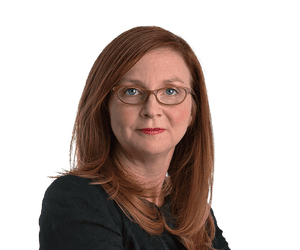 Katharine Murphy
The Greens met this morning in Canberra to try and resolve their stance on Labor's climate bill.
There are divisions in the party room about whether or not to back the bill.
The climate minister, Chris Bowen, has made it clear Labor's 43% emissions reduction target for 2030 is a floor and not a ceiling, but the Greens remain concerned that 43% isn't ambitious enough.
They also want a moratorium on new oil and gas developments, which has morphed into a discussion about whether a climate trigger (or a process to consider one) might be the first step along that path. (A climate trigger would require the climate impacts of new projects to be assessed before the development is given approval.)
In any case, they are not of one mind yet. They will meet again tonight to try and reach consensus.
In the event that consensus is not reached, there will be a vote in the party room and the majority view is what ultimately determines the position. I think the Greens are going to attempt to determine a substantive position on the legislation tonight, but it's not yet clear whether that will be possible.
The party room has given the leader, Adam Bandt, additional points to be raised with Bowen over the course of today. Bandt is due to address the National Press Club tomorrow.
A quick recap
To recap the morning, there is a bit going on.
The major issues are:
The looming rate rise, which will be confirmed at 2.30pm after the RBA monthly meeting.
The government's climate bill and who is for and against it.
The pending expiry of the fuel excise pause, which will add another 22c to the fuel price, but is unlikely to be extended by the government.
And the Indigenous voice to parliament.
The first sitting week is showing no signs of slowing down.
Looks like it is going to be a long night.
From my understanding, the government wants to deal with the climate bill in the house on Wednesday – but without the Greens' support, it will languish in the senate.
Labor has finished its meeting – we will bring you that update very soon as well.
Mike Bowers was at the opening of the Coalition party room (the parties choose when to invite the media in).
It was a (largely) maskless affair, as has become the Coalition's habit.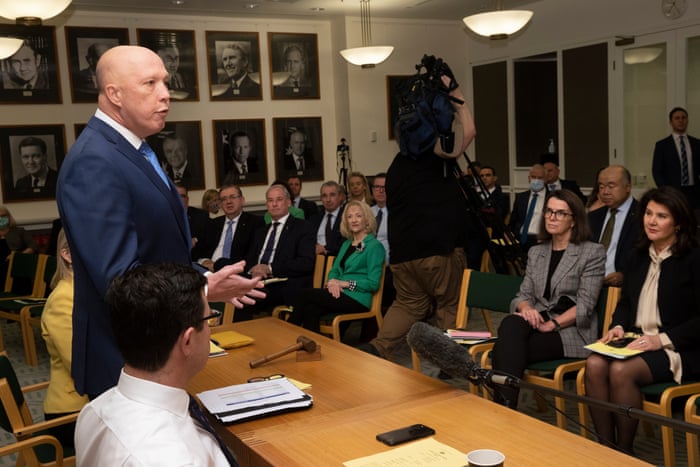 Listening face, engaged:
Victoria reports 13 more Covid deaths
In Victoria, 13 lives have been lost to Covid in the last day. There are 802 people in hospital and 44 in ICU.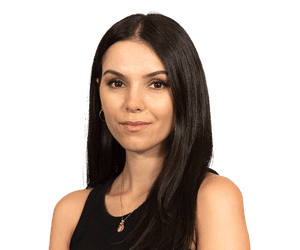 Benita Kolovos
Victorian Liberal leader's chief of staff resigns
The chief of staff to Victoria's opposition leader, Matthew Guy, has resigned following a reports he asked a Liberal party donor to make more than $100,000 in payments to his marketing business.
Speaking to reporters outside parliament on Tuesday morning, Guy confirmed his chief of staff, Mitch Catlin, had offered his resignation after the Age revealed he drafted a contract that required a donor to pay $8,333 a month to his company, Catchy Media Marketing and Manager for services described as "supporting business interests".
Guy said he accepted his resignation but that contract was "never signed".
"I make it very, very clear that I value integrity in government and also in opposition," he said.
According to the Age, Guy had been forwarded the contact by Catlin for approval.
NSW reports 47 more Covid deaths
NSW has recorded 47 deaths from Covid-19 in the last 24-hour period. There are 2,289 people in hospital being treated for the virus, with 76 of those in ICU.
The Greens have finished meeting. We'll bring you what came out of those discussions just before 11am.
Coalition discusses climate
The Coalition is holding its joint party room meeting, where it is discussing the government's climate policy.
Which seems a little backwards, given that Peter Dutton has already made a captain's call to oppose it.
Scott Morrison will also be attending for the first time since he lost the election and became a backbencher. No doubt he will just love all the cameras being pointed his way in a room he once commanded.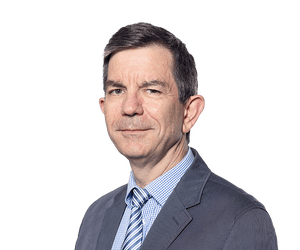 Peter Hannam
Some interesting economic data out this morning from the ANZ and Roy Morgan, with their weekly gauge of consumer sentiment.
For three weeks in a row confidence has perked up, although from low levels:
That upturn might have something to do with the falling petrol prices (now in the $1.70-a-litre range for many places around the country) and the lack of devastating rains in farm regions for a few months.
But it's showing up too in a drop in inflation expectations that, while modest on a monthly basis, will be encouraging for the RBA board since governor Phil Lowe has talked about the concern of assumptions about rising prices becoming self-fulfilling prophecies (to paraphrase him).
Of course, the board will be busy with their briefings right now and weighing up how much the cash rate should be lifted and probably won't see this post unless they're taking a morning break (but we live in hope).
Anyway, it's a reminder that a lot about the economy hinges on confidence and expectations, and often the massaging of them – including by our political leaders.
The future, though, can be unpredictable, including when the next extreme weather will arrive and where.
We know from the Bureau of Meteorology that conditions have been tilted towards a "three-peat La Niña". (We flagged this as a possibility of three years in a row of La Niña back in March.)
Indications continue to mount that we're in for such an event … so don't store away the umbrellas if you're in eastern Australia just yet: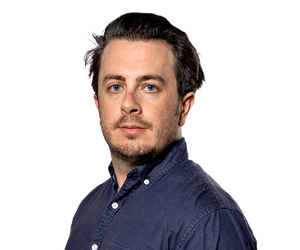 Josh Butler
Did Albanese score a 'dodgy' try?
Evidence from the parliamentary touch footy game this morning is building a case for Queensland being dudded by a bad refereeing call, after emergency services minister Murray Watt accused prime minister Anthony Albanese of scoring a "dodgy" try.
Queensland captain (and sports minister) Anika Wells swore she got a touch on the PM before he dived in to plant the ball with a spectacular diving one-handed effort on the stroke of halftime in the annual state of origin match.
Photos showed Wells claiming a tag but the on-field referee gave the try to Albanese, taking NSW to a 3-1 lead.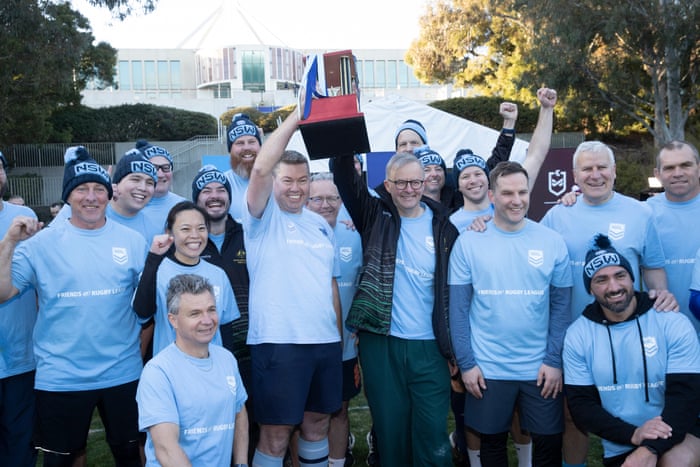 National Rugby League CEO Andrew Abdo was on the sidelines of the match, having earlier briefly played for Queensland, to witness first-hand another refereeing controversy. Sadly the Parliament House playing fields do not have video replay or bunker facilities but photos from the game are filtering in to show Wells had a case.
News Corp has published photos showing Wells appearing to get a touch on the PM's side as he dived for the try. Albanese's own social media team posted a pic from a slightly different angle, also showing Wells reaching out to claim a touch.
Albanese joked in a sideline TV interview:
I scored the try to put it 3-1 ahead and at that point I think the game should have been stopped at halftime. Apparently these other referees, this fellow called Andrew Abdo from the NRL, he is sort of trying to run the show.
We've reached out to the NRL for comment on yet another refereeing controversy.
Jacinda Ardern pledges millions to fund Samoan climate projects
AAP has an update on New Zealand prime minister Jacinda Ardern's visit to Samoa:
New Zealand has made a multimillion-dollar pledge to fund Samoan climate projects and to rebuild an Apia waterfront market.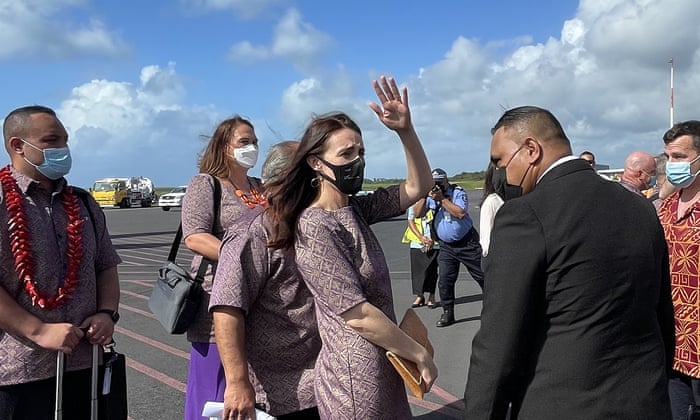 Prime minister Jacinda Ardern announced NZ$27m (A$24.3m) for the Pacific nation, with climate investments to be decided in tandem between the two governments:
This funding will help build Samoa's resilience to the impacts of climate change and its transition to a low emissions economy.
Ardern is in Samoa on a two-day visit on the occasion of the 60th anniversary of both Samoan independence and the signing of a treaty of friendship between the two countries.
The New Zealand delegation – including the opposition leader, other MPs, business and religious leaders – were the first arrivals after Samoa relaxed its border regime yesterday to allow international tourists to visit again.