Key events
What we learned, Thursday 4 August
And with that, we are going to put this blog to bed. Before we go, let's recap the big stories:
Thank you for spending part of your day with us, we will be back tomorrow.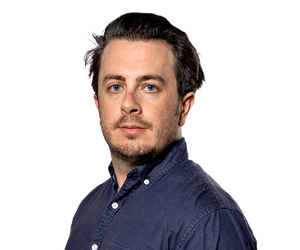 Josh Butler
Crossbench supports ending cashless debit card
Nearly all of the crossbench has indicated support for the government's election commitment, even while flagging concerns about the time available for participants to transition off the card and support for affected communities.
Flood inquiry recommends Resilience NSW be scrapped – report
The New South Wales agency created to lead the response to, and prepare the state for, natural disasters should be dismantled and its chief commissioner made redundant, an independent inquiry has reportedly recommended, AAP reports.
A key recommendation from the inquiry into devastating flooding in NSW is that Shane Fitzsimmons be stood down and Resilience NSW be scrapped, media have reported.
The premier, Dominic Perrottet, has promised to make the report by former police commissioner Mick Fuller and the chief scientist, Mary O'Kane, public, but is yet to do so.
Resilience NSW was established in 2020 following the Black Summer bushfires to lead the state's preparedness and response to natural disasters.
Fitzsimmons, who was the 2021 NSW Australian of the Year and former NSW Rural Fire Service commissioner, was appointed head of the agency after rising to prominence during the bushfire disaster.
Resilience NSW was criticised during the inquiry's community hearings for its failure to provide timely support to flood victims.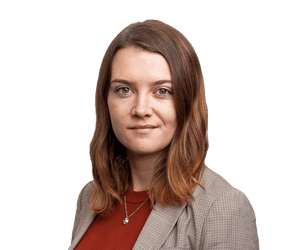 Eden Gillespie
Police officers in the Torres Strait Islands have avoided applying for domestic violence protection orders even after observing victims' "swollen faces", "black eyes" and need for hospitalisation, according to an internal intelligence report that found deaths were "likely".
Penny Wong warns against 'miscalculation' as China-Taiwan tensions escalate
Tory Shepherd
The foreign affairs minister, Penny Wong, has warned about the risk of "miscalculation" as the tension between China and Taiwan continues. China has begun live-fire military exercises in areas around Taiwan in the wake of the US politician Nancy Pelosi's visit.
Wong was speaking from Cambodia, where she attended the Asean foreign ministers' meeting.
Wong said:
We would encourage all parties to consider how they can contribute to de-escalating the current situation.

I would again publicly indicate that one of the risks that I think the region is concerned about is the risk of miscalculation.
Wong also said sanctions against Myanmar, where the ruling military junta has executed political prisoners and holds Australian professor Sean Turnell captive, are being actively considered.
Union plea to scrap Victoria's crackdown on logging protests falls on deaf ears
A last-ditch plea from unions to scrap proposed laws that crack down on Victorian logging site protests has fallen on deaf ears.
The Sustainable Forests Timber Amendment (Timber Harvesting Safety Zones) Bill 2022 is set to be debated in Victoria's upper house, and potentially put to a vote, on Thursday evening.
Under the legislation, the maximum jail sentence and fines for hindering, obstructing or interfering with timber harvesting operations would be upped to 12 months and more than $21,000.
Other existing rules would be strengthened inside timber harvesting safety zones, small and restricted areas where trees are logged.
The Victorian branches of the Maritime Union of Australia, United Workers Union and Australian Services Union wrote to the state government on Tuesday in an 11th-hour bid to withdraw the "undemocratic" bill.
"The bill wrongly locates workplace risk in the democratic right to protest," reads the letter to the premier, Daniel Andrews, agriculture minister, Gayle Tierney, and workplace safety minister, Ingrid Stitt.
"Any stripping away of the right to protest eventually finds its way to further limiting workplace action. Already Australia has some of the most restrictive laws around industrial action in the world.
"In the context of a climate crisis, the right to protest must be advanced not diminished."
The happiest capital of Australia
It's freezing in winter, baking hot in summer and has more roundabouts than just about any city in Australia, but Canberrans seem to like it that way.
New research shows the citizens of the nation's capital are happier than other city dwellers across Australia.
Greenpeace says government must move to halt new coal and gas projects
The lower house passage of Labor's climate bill marks an early win for climate action but must be accompanied by a commitment to ruling out any new coal and gas projects, Greenpeace says.
David Ritter, the CEO of Greenpeace Australia Pacific, said the strengthening of Labor's signature policy was a positive first step but the inclusion of a ratchet mechanism means that new fossil fuel projects like Woodside's proposed Browse mega gas project are incompatible with the legislation and a safe climate for Australians.
Ritter said:
It's great that after the wasted years of the lost decade of inaction and rising emissions Australian parliamentarians have finally been able to come together to help tackle the most important issue of our times. But when it comes to reining in climate change, Australia has a lot of catching up to do.

There is no room for any new coal and gas projects.

Momentum is so much better than doing bugger all, but we have to speed the hell up from here.

Amendments to the bill obtained by the Greens and independents mean that the current emissions reduction target will only strengthen and climate-wrecking projects like Woodside's Burrup Hub will only become more untenable in the future.

The Albanese government has made a start with this target but to do what the science demands to address global heating, the federal government needs to vastly increase its climate ambition.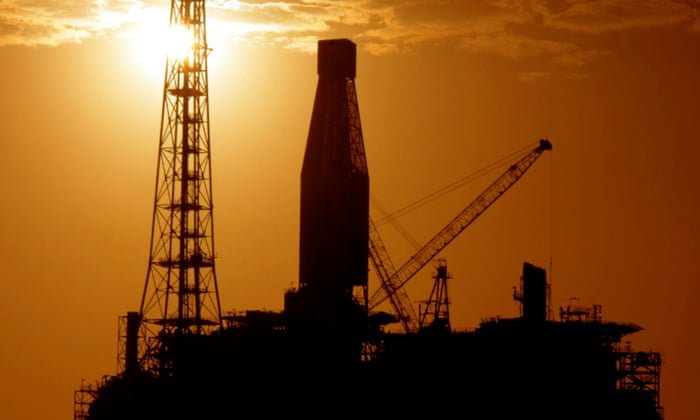 Cavoodle named Australia's most popular dog breed
This should come as no surprise to anyone who hasn't been living under a complete rock for the last three years – cavoodles are Australia's most popular pup.
AAP has reported on Petbarn's new Pet Pulse report, which took a snapshot of 750,000 new puppies to determine which breed was the most loved.
It found cavoodles, a cross between a poodle and a cavalier King Charles spaniel, was the top choice for Australians between 2016 and 2021.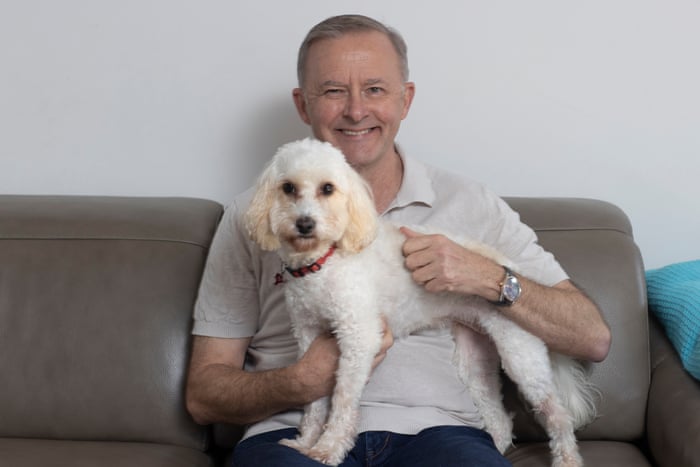 Labradoodles and groodles also made the top 20, with another five poodle crossbreeds listed in the top 100.
"All the data confirms it is a real thing because it's definitely the impression I've had as a practising vet," Michael Yazbeck of Greencross Vets told AAP.
"The obvious thing is they're really cute dogs. A lot of people are looking for something with that puppy look and a generally friendly demeanour."
Greens senator Lidia Thorpe calls out media for lack of reporting on deaths of black women
When a black woman is murdered, you don't hear about it. When a white woman dies, or a white woman is murdered, it's the front page. There's rallies. There's documentaries.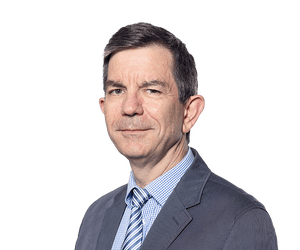 Peter Hannam
Climate bill will require doubling the pace of new clean energy capacity, experts say
With the passage of the Albanese government's climate bill through the House of Reps (on the way to the Senate next month), some attention has turned to the impacts of reaching a 43% cut of Australia's 2005 emissions level by 2030.
One of them is the modelled share of renewable energy in the electricity grid. As some journalists noted today, the government is banking on renewables reaching 82% (from just over 30% for the national electricity market) by then.
Two months ago, we wrote up what it would mean, and basically doubling the pace of new clean energy capacity that was added during the 2016-21 period.
We're talking about adding a little over 6% of operating demand per year, according to Bruce Mountain, the head of the Victoria Energy Policy Centre.
Westpac raises interest rates on home loans and savings accounts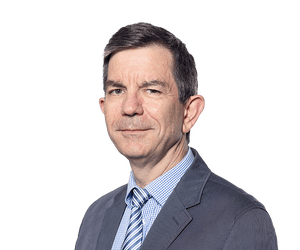 Peter Hannam
And then there were three: Westpac has chimed in with its rate rises in the wake of the RBA's hike earlier this week.
Westpac will lift its key variable loan rates by 50 basis points – in line with the RBA but also it rivals CBA and ANZ among the big four banks. NAB presumably will follow suit shortly.
RateCity says Westpac has, unlike its competitors (so far), raised rates on all key savings accounts, in some cases by more than half a percentage point. Its eSaver account will increase 55 basis points from 18 August.
"Westpac's decision will put pressure on CBA and ANZ to hike rates on the popular savings accounts they left out of their official rate announcements," RateCity's research director, Sally Tindall, said.
"At 3.25%, Westpac's Spend&Save account will soon offer the highest ongoing savings rate for young adults, although current market leader, BOQ, could still trump this in what has become an increasingly sought-after customer base," she said.
Climate Action Tracker welcomes Labor bill but rates Australia's action 'insufficient'
The Climate Action Tracker is an independent scientific analysis produced by Climate Analytics and NewClimate Institute. They had this to say on Twitter earlier: