Sharing my full review of the obé fitness platform, my favorite instructors, pros, cons, and if the workouts are good. 😉
Hey friends! Hope you're having a good morning. It's the usual routine over here – catching a virtual barre class and then hitting the pool with the babies later if it isn't too smoky outside. The fire in Tucson is still horrible and the smoke has clouded the city for the past few days. I'm crossing my fingers that it can be contained soon!
For today's post, I wanted to share my thoughts on the obé fitness platform now that I've had some time to try different workouts and instructors. I mentioned before that signed up for obé was kind of an accident. I did the free 7-day trial because I wanted to take more of Amanda Kloots' workouts (I've loved her dance cardio for years) and when I called to cancel it, it was over the weekend and the office was closed. Since I paid for a month, I kept trying more classes, and called to cancel it and they gave me a sweet deal for the following month. So, here we are, and I have to say, I've really enjoyed some of the workouts I've found.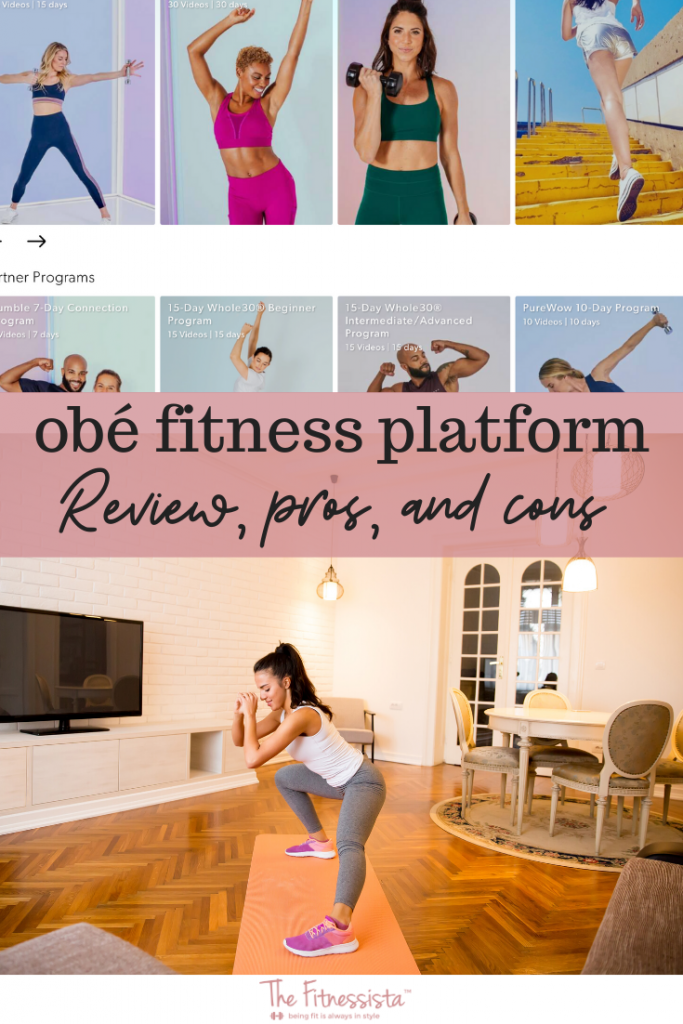 What is obé fitness?
It's an online fitness platform featuring 26-minute workouts in three different segments:
Sweat – cardio-focused workouts, like HIIT training, dance cardio, choreography, and bounce (a trampoline-based workout)
Define- strength classes with light or heavy weights, barre, and Pilates
Flow- yoga and stretch classes
They also offer longer 45-minute classes for each section.
Similar to Peloton, they have a live schedule, where you can tune in to take classes live, as well as many On Demand workouts.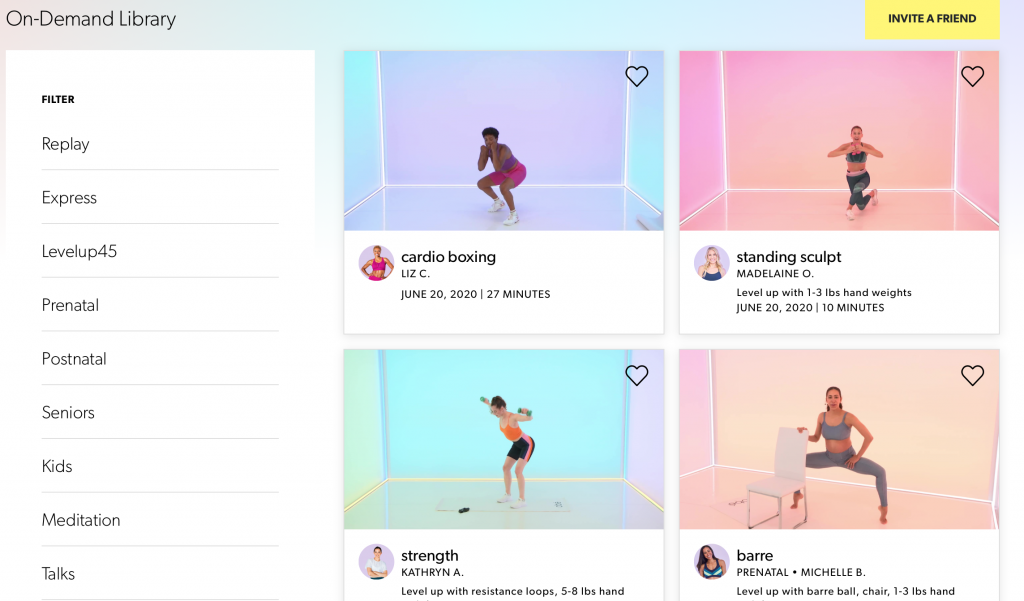 What to expect:
The vibe for obé classes is fun and fresh. The instructor leads class, surrounded by pastel-colored walls and the set-up is fairly simple; you don't see any flashing lights or distractions. You can choose a workout based on your goals (I highly recommend the dance cardio classes) and follow along from anywhere. The platform feels very "LA" with the emphasis on dance cardio, barre, and yoga. These are classes that I personally love, so I was excited to have more options to try (and also learn some new teaching moves!) while we've been at home.
The cost for obé fitness is $27 per month or $199 billed on an annual basis.
Pros:
– No need for crazy equipment or space. Many of the workouts can be done either with your own bodyweight or a set of light or heavy dumbbells. I like how attainable this is, especially for those who are working out at home right now.
– Short workout time! I feel like 26 minutes is workout sweet spot. You can get in an awesome workout without feeling like you're making a huge time commitment, and if you're feeling up to it, you have the option to take a longer 45-minute class.
– Fun instructors. There are a handful of instructors that I LOVE. Walter K., Peter, Michelle B., and Amanda Kloots (of course) are my very faves. They're motivating without feeling drill seargent-y or too intense.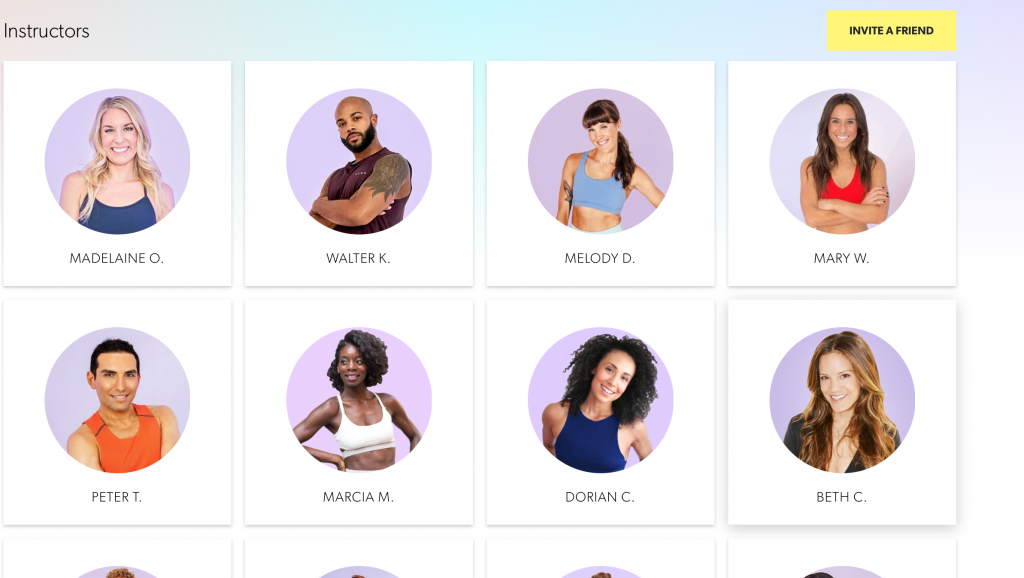 Cons:
– I can't help but compare everything to Les Mills, but I feel like some of the instructors/classes are lacking experience and/or concrete planning. I've taken a couple of classes that didn't feel like they were effective or well-planned to me, and also lacked proper form cues or engaging motivation besides, "Good job!" but that's just me being extra picky. At the same time, I've taken classes that were awesome and felt extremely well-planned. It's just a little more hit or miss than I would prefer.
– Sometimes the 26 minutes feels TOO short, but that's a good thing. The Dance HIIT classes with Walter K. fly by!
Will I keep my subscription?
I'm still trying to decide. $27 feels a bit high for me, especially when Les Mills is only $14.99 and the quality and amount of workouts is much higher. I've also been paying for Peloton (which we love!), Sweat App, and a monthly On Demand subscription to Barre Body (<— where I used to teach in San Diego!). These fitness apps add up lol. I think it's definitely worth checking out obé during the free trial to see if you like it!
So tell me, friends: what's your favorite app or online resource for workouts?
xo
Gina
More: