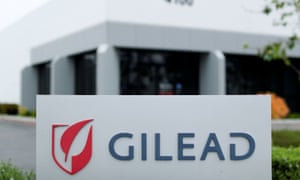 Good morning, and welcome to our rolling coverage of the world economy, the financial markets, the eurozone and business.
The Covid-19 pandemic continues to test the markets' resilience — and today, investors are starting the new week in a hopeful mood.
Stocks have rallied in Asia, with China's benchmark CSI 300 jumping 2.5% to a new five-year high. Japan's Nikkei has gained 2%, in a burst of risk-taking, and we're expecting gains in Europe and the US today.
This followed a decent rally on Wall Street on Friday, after Gilead Sciences Inc reported that its antiviral drug remdesivir showed reduced risk of death in severely ill COVID-19 patients.
Gilead cautioned that clinical trials still need to be conducted to confirm the benefits. But, this is bolstering hopes that medical science will allow the global economy to return to more normal times.
David Madden of CMC Markets explains:



A study found that Remdesivir, an anti-viral drug produced by Gilead Sciences, reduced the fatality rate by 62%.

The drug in question has been tipped as a potential treatment for the coronavirus for several months, and the findings from the latest study boosted market sentiment.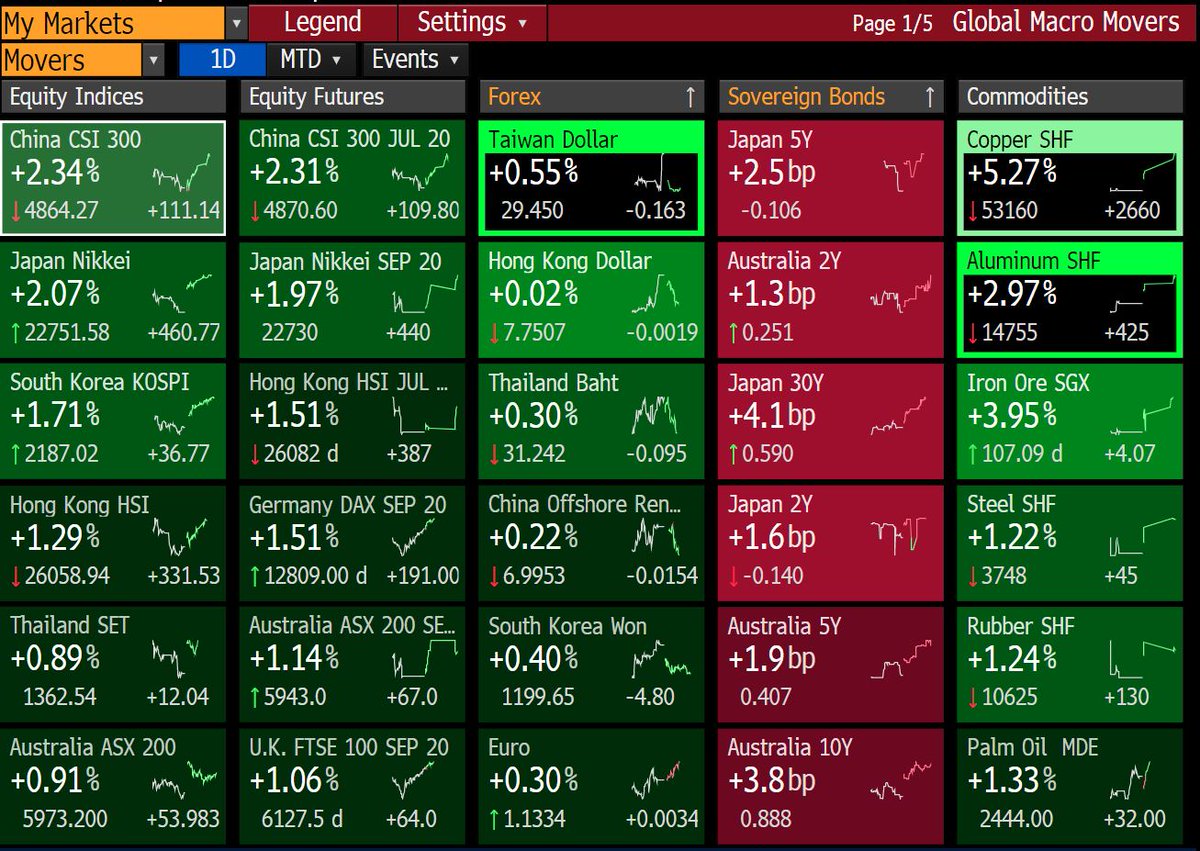 Hopes of an economic recovery from the pandemic are also building, after China Association of Automobile Manufacturers reported a pick-up in demand.
China's car sales jumped by 11.6% in June, the third month of growth in a row, figures released late last week showed. That suggests that Chinese consumers are feeling confident about their economic prospects, as its economy recovers.
But the pandemic continues to rage. The World Health Organization has reported a record increase in global coronavirus cases on Sunday, with the total rising by 230,370 in 24 hours. The biggest increases were recorded in the United States, Brazil, India and South Africa.
In total, nearly 12.9 million cases have been recorded, with 568,296 deaths from the virus. Florida alone reported a record-breaking 15,000 new cases on Sunday.
A new study has also suggested that people who have recovered from Covid-19 may lose their immunity to the disease within months. That would rather undermine hopes that 'herd immunity' could protect the global economy.
But investors seem keen to look through these issues, and are pinning their hopes on a pickup in growth and profits later this year.
Second-quarter earning season starts this week, so that'll test whether companies are any more optimistic — and whether the market rally since late-March is built on solid foundations….
The agenda
8am BST: China's foreign direct investment data for June
4.30pm BST: Bank of England governor Andrew Bailey gives a speech on "Libor: Entering the Endgame"