Cloud cuckoo land? How one bird's epic migration stunned scientists Guardian
Fed's Bullard says risk of financial crisis remain FT
Russian Arctic sets 'fantastical' heat records: weather chief Agence France Presse
House Democrats' Climate Plan Embraces Much of Green New Deal, but Not a Ban on Fracking Inside Climate News
Guest post: How climate change misinformation spreads online Carbon Brief
#COVID-19
Revealed: Covid-19 outbreaks at meat-processing plants in US being kept quiet Guardian

More than 40 Bay Area school principals in quarantine after in-person meeting San Francisco Chronicle

Hundreds of teens at 'pong fest' party exposed to coronavirus, officials say CNN

Newsom orders new shutdown of restaurants, other indoor business in 19 California counties Los Angeles Times

Ex-FDA Chief: U.S. May Actually Have Over 400,000 New Coronavirus Cases Per Day, But Not Testing Enough To Show It Forbes

Trump maintains coronavirus will 'just disappear' at some point The Hill

* * *

Early Herd Immunity against COVID-19: A Dangerous Misconception Johns Hopkins

Cost Benefit Analysis of Limited Reopening Relative to a Herd Immunity Strategy or Shelter in Place for SARS-CoV-2 in the United States medRvix. From the abstract: "A limited reopening to achieve partial mitigation of COVID-19 is cost effective relative to a full reopening if an effective therapeutic or vaccine can be deployed within 11.1 months of late May 2020. One additional month of shelter-in-place restrictions should only be imposed if it saves at least 154,586 lives per month before the development of an effective therapeutic or vaccine relative to limited reopening." Taleb would argue that since the downside of betting on herd immunity is ruin, we should not make it; more, we should not be applying so-called cost-benefit analysis in the first place. I agree with Taleb. Note the spurious precision of "11.1 months."

* * *

Large SARS-CoV-2 Outbreak Caused by Asymptomatic Traveler, China Emerging Infectious Diseases. Commentary:

Looks almost identical to the South Korea fitness class one (pictured left) in terms of transmission route (new one from China on right) – both figures from CDC. 112 cases and 71+ cases respectively. pic.twitter.com/AXw9F96u3v

— Bryan P. White, MS, MPH* (@bpwhite_bio) July 2, 2020

Suppression of a SARS-CoV-2 outbreak in the Italian municipality of Vo' Nature. From the abstract: "Notably, 42.5% (95% CI 31.5-54.6%) of the confirmed SARS-CoV-2 infections detected across the two surveys were asymptomatic (i.e. did not have symptoms at the time of swab testing and did not develop symptoms afterwards). The mean serial interval was 7.2 days (95% CI 5.9-9.6). We found no statistically significant difference in the viral load of symptomatic versus asymptomatic infections."

Finding Antibodies that Neutralize SARS-CoV-2 NIH Director's Blog

Will COVID-19 be evidence-based medicine's nemesis? Trisha Greenhalg, PLOS One

* * *

Life, Liberty and Face Masks: A Virus Preys On a Divided America Bloomberg
'Superforecasters' Are Making Eerily Accurate Predictions About COVID-19. Our Leaders Could Learn From Their Approach Time
The psychology of misinformation: Why we're vulnerable FIrst Draft (TH).
COVID Underdogs: Mongolia Medium
China?
Indonesian province declares state of emergency over forest fires Reuters
The Koreas
U.S. Politics Should've Seen K-Pop Stans Coming New York Magazine

They just… fade away:

Incheon's Jamie RomacArthur pic.twitter.com/q82fYZ94c3

— Dan Kurtz (@MyKBO) July 21, 2019
Vietnam's economy unexpectedly expands in Q2 amid Covid-19 outbreak Straits Times
Threat of Further Big Dams on the Mekong Diminishes Asia Sentinel
Wet War in a Dry Land Exponents
UK/EU
Lack of local Covid-19 testing data hinders UK's outbreak response (free) FT. Yikes:

But the govt is sitting on a much more complete dataset including pillar 2, which tells a completely different story

More than 90% of new cases in Leicester are now under pillar 2, yet these numbers are not public. If you're a local biz owner in Leicester, you only see the blue. pic.twitter.com/aZY20EuOGc

— John Burn-Murdoch (@jburnmurdoch) June 30, 2020

Thousands of test and trace callers failed to find a SINGLE contact of a coronavirus patient, investigation reveals Daily Mail. "[Serco's] 25,000 call handlers only traced 15,812 people to tell them to isolate, while 98,000 were traced by 870 Public Health England officials."
New Cold War
Russians grant Putin right to extend his rule until 2036 in landslide vote Reuters

Putin's referendum Gilbert Doctorow
Health Care
Access To ACA Coverage In The COVID-19 Crisis Health Affairs

COVID-19 to cost hospitals $323 billion, American Hospital Association says Beckers Hospital Review

Pharmaceutical industry group sues to stop Minnesota's new insulin-aid program Star-Tribune
2020
1 big thing: Senility becomes 2020 flashpoint Axios. The political class certainly used the four years since 2016 to good effect.

No, Trump Isn't Going to Drop Out Politico
L'Affaire Joffrey Epstein
Mystery Jeffrey Epstein statue found in Downtown Albuquerque KOAT
Gunz
FBI firearm background checks set another all-time record in June CNN
Boeing
U.S. regulator, Boeing complete 737 MAX certification test flights Reuters. But the data needs to be evaluated.
Photographers Grapple With 'Informed Consent' in Uprising FAIR
Black Injustice Tipping Point
Europe in 1989, America in 2020, and the Death of the Lost Cause David Blight, The New Yorker. Blight has an "Open Yale Course" podcast on the Civil War and Reconstruction.
Guillotine Watch
Pitchfork-wielding protesters descend on wealthy Hamptons estates Page Six. Plastic pitchforks. This time.
Family Care for All The Baffler
Class Warfare
Almost half of the U.S. population does not have a job Axios

America's Enduring Caste System New York Times. "Caste is the infrastructure of our divisions." Anything, anything but class (which, having been thrown out the front door, sneaks in through the back window as soon as you take the author's category error-hobbled "America is like a house" trope seriously).
Complementary currencies for municipal finance Interfluidity
Boss of the Beach New York Magazine
'It's really hard to find maintainers…' Linus Torvalds ponders the future of Linux The Register
Do You Have What It Takes to Be a Master Auctioneer? Texas Monthly (Re Silc).
Antidote du jour (via):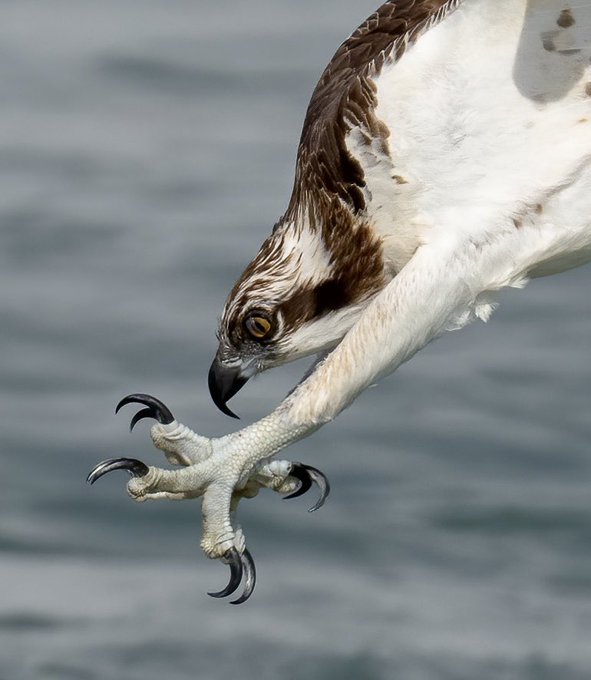 Gorgeous, but yikes!
See yesterday's Links and Antidote du Jour here.