Stricter lockdown measures have been announced in Leicester because of a rise in coronavirus cases in the city.
Health Secretary Matt Hancock said non-essential shops will shut on Tuesday, and schools will close for most pupils on Thursday.
The loosening of restrictions for pubs and restaurants will also not be taking place in the city on Saturday.
Mr Hancock said Leicester accounted for "10% of all positive cases in the country over the past week".
Speaking in the House of Commons on Monday evening, he added: "We recommend to people in Leicester, stay at home as much as you can, and we recommend against all but essential travel to, from and within Leicester."
Mr Hancock said the number of positive coronavirus cases in Leicester was "three times higher than the next highest city".
He said the decision to close non-essential retail was based on clinical advice, and added that "children had been particularly impacted" by the local outbreak.
Five Leicester schools have closed since the beginning of June because of the number of coronavirus cases.
Mr Hancock said details of the wards in Leicestershire affected by the new lockdown measures would be published "imminently".
Suburbs of Leicester, such as Oadby, Birstall and Glenfield, will be among those affected.
Leicester City Council said the new "stricter lockdown restrictions" would be in place for "at least two weeks", and it was working to establish which other parts of Leicestershire would be affected.
The authority said in a statement: "The latest figures obtained by the city council show that 3,216 Covid-19 cases have been confirmed in Leicester since the start of the epidemic. Of these, 944 cases were reported in the last two weeks.
"These figures include the number of patients and staff testing as positive in hospitals… and positive cases identified in testing centres."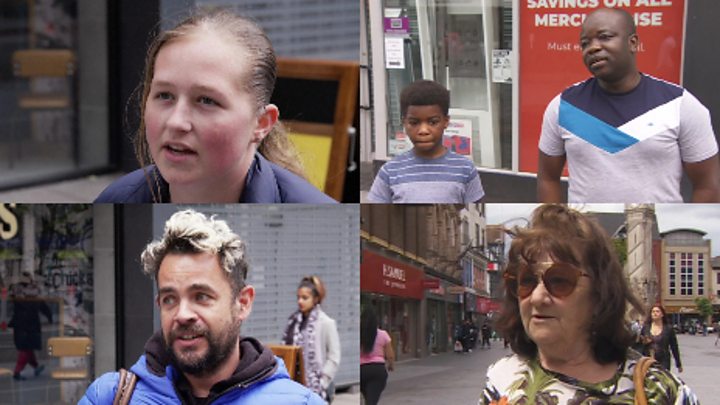 Mayor of Leicester Sir Peter Soulsby said the measures imposed by the government were "stricter than we anticipated but we understand the need for firm action".
Earlier Sir Peter said he believed the rise in the positive tests in the city was down to an increase in testing in Leicester.
After the new restrictions were announced, he said: "[The government] are clearly determined to start with the maximum, as it were, to see how it works and then perhaps to use the learning from this in other areas I have no doubt will follow.
"I can understand it from [the government's] perspective – they are entirely convinced that the level of the transmission of the disease in Leicester is at a higher level than I think the figures show."
Leicestershire County Council leader Nick Rushton said "protecting residents is our main concern" and added it "makes sense to step up restrictions in areas closer to the city".
"I understand this is disappointing news for residents, parents of schoolchildren and businesses when most of the country is opening back up but it's crucial that people follow the latest advice.
"Observing social distancing, hand-washing, wearing a face mask where required and getting tested if you have symptoms remain vital."
Blake Edwards, owner of Flappers and Gentlemen salon, said he was "devastated" by the news.
The Leicester hairdresser was supposed to reopen on Sunday but will now remain closed "with no new date in sight".
He said: "It's going to be really tough for the clients too.
"Time is running out [for the business now], we're going to need more support.
"Even though the staff is being furloughed, rent still needs to be paid, all the other bills still need to be paid.
"We don't know what the next 12 months are going to be like."
If there is one thing that has become clear during the pandemic, it is that the quicker action is taken the better.
Given the scale of the outbreak in Leicester that has emerged, it therefore comes as no surprise that the government is taking tough action.
But the question that is being asked behind the scenes is whether it took too long to spot the scale of the outbreak.
One of the concerns about the test and trace system is how quickly data gets passed from the national team to local officials.
The national team passes on plenty of cases – any complex cases involved care homes, schools and prisons are automatically transferred.
But what local authorities are not getting quickly are comprehensive details about individuals who test positive.
It means opportunities to spot trends and clusters early may be being lost.
It is now clear cases in the city have been growing for a few weeks.
That at least raises the concern that the outbreak has been acted on later than it should. If that is the case, it is important lessons are learned because it is highly likely there will be more flare-ups like this in the coming weeks and months.
Earlier, Prime Minister Boris Johnson said a local "whack-a-mole" strategy used to deal with outbreaks in Weston-super-Mare and around GP surgeries in London would be "brought to bear in Leicester as well".
The relaxation of shielding measures on 6 July – which will allow the most clinical-vulnerable to spend more time outside – will also not take place in Leicester.
Mr Hancock said the new local measures would be kept under constant review, and "we will not keep them in place any longer than is necessary".
Speaking after Mr Hancock in the Commons, shadow health secretary Jonathan Ashworth said: "We were alerted to the situation in Leicester 11 days ago.
"If we are – as a nation – to ease from lockdown smoothly, then those areas that do see flare-ups will need greater speed in the response, otherwise we risk no moles getting whacked."
Leicester West MP Liz Kendall criticised the government for being "too slow" to liaise with the city council, and added: "Over [the] last few days there have been off the record briefings leaving people anxious and confused."
Follow BBC East Midlands on Facebook, Twitter, or Instagram. Send your story ideas to eastmidsnews@bbc.co.uk.
---
Do you live, work or run a business in the area? How will this affect you? Share your experiences by emailing haveyoursay@bbc.co.uk.
Please include a contact number if you are willing to speak to a BBC journalist.