Indigenous group to hold protest in Brisbane on national day of mourning for Queen Elizabeth
A protest for Indigenous people will be held on the National Day of Mourning for Queen Elizabeth II, AAP is reporting.
Warriors of the Aboriginal Resistance, which has more than 60,000 Facebook followers, will take to Brisbane streets on 22 September to decry past atrocities and the impact of British colonisation in Australia.
"This is a stance against the continued crimes committed against marginalised First Nations, black, brown and Asian communities. We do not support benefactors or Stolenwealth (sic) and demand justice, truth and accountability for all. Justice for all," the group wrote.
Queen Elizabeth died aged 96 at Balmoral Castle in Scotland on September 8.
While supporters have hailed her 70-year reign, some Indigenous leaders say the British monarchy represents a violent history.
Macquarie University academic and Wiradjuri woman Sandy O'Sullivan said they were subjected to racism for refusing to celebrate the Queen's reign.
"Along with many other Aboriginal people, I experienced a lot of racism and derision around raising the fact that we weren't celebrating the reign of the previous monarch, Queen Elizabeth II," they said.
"For many it's because during that reign there was little that she did to reset that relationship, to make reparations and to speak out."
Key events
The day that was, Wednesday 14 September
OK, with that we are going to put the blog to bed. Thank you so much for spending the day with us.
We will see you all again tomorrow – until then, stay safe.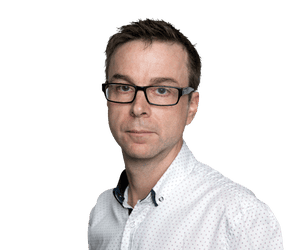 Graham Readfearn
The company motto is "Be Human, Be Well, and Be Planet", a harmonious ideal in line with the yoga world where sports clothing mega-brand lululemon got its start.
"We are deeply connected to ourselves, each other and our planet; each part elevating one another," the Canada-based company says on its sustainability website.
But now a climate change campaign is targeting lululemon, saying its reliance on coal-powered factories in Asia is inconsistent with its public branding.
ASX drops after worse-than-expected US inflation report
From AAP:
The local stock exchange has dropped sharply, tumbling along with markets around the world after a worse-than-expected US inflation report raised the prospect of even more aggressive rate hikes in the world's largest economy.
The benchmark S&P/ASX200 dropped 184 points in the first 10 minutes of trading on Wednesday and more or less treaded water since. It eventually closed down 181.1 points, or 2.58%, to a one-week low of 2828.6.
The broader All Ordinaries finished down 181.9 points, or 2.51%, to 7071.8.
The global sell-off came as economists debated the odds of the Federal Reserve hiking rates by a supersized 100 basis points next week, rather than moderate its hawkish stance. Global markets had been gaining since late July based on optimism that inflation had peaked and central banks would pivot away from aggressive rate hikes.
"The market got a little bit too optimistic and read the room wrong. And now when the data comes in, the truth comes out," said Jessica Amir, a market strategist at Saxo Markets Australia.
"So it's not a good day – and it signifies that we could be retesting the June lows as [the US Federal Reserve] gets aggressive."
Victorian education minister apologises for 'uncaring' comment about cancer patient
From AAP:
The Victorian education minister has apologised after making an "uncaring" comment about a cancer patient who drove to South Australia for an urgent scan.
Kylie Hennessy said she was forced to make the 1,600km round trip from Melbourne to Adelaide last week for a preparatory scan on a brain tumour. The 50-year-old mother needed a functional MRI (fMRI) scan – Melbourne has four of them, but at the time two of the specialist machines were offline at the Alfred and Royal Melbourne hospitals.
The Victorian health minister, Mary-Anne Thomas, said Hennessy was not informed other machines were available due to a "miscommunication" before she made arrangements to travel interstate.
"The work that was being done to ensure that Ms Hennessy could receive the fMRI at the Florey Institute was not communicated to her in a timely way," she told reporters on Wednesday.
Earlier, the Victorian education minister, Natalie Hutchins, said medical equipment is unavailable from time to time.
"I do know, from my experience in the health system, that sometimes you've just got to roll with the punches," she said.
Hutchins later apologised to Hennessy while recounting her own cancer experience after caring for her late husband, the former Labor senator Steve Hutchins, before his death in 2017 aged 61.
Medicines regulator to examine accessibility of paracetamol
From AAP:
The days of buying bulk packs of paracetamol could soon be over after a new report found misuse of the medication is on the rise.
About 50 Australians die from a paracetamol overdose each year and the medicines regulator is examining whether current accessibility is appropriate.
An independent report commissioned by the Therapeutic Goods Administration found teenagers and young adults had the highest rates of intentional overdose with the pain killers. The rates were higher among females in those age groups.
The report found while hospitalisation and death rates have not increased in recent years, there had been a "concerning increase" of misuse.
Several recommendations from the report are now being considered by the regulator, including reducing the size of packs of paracetamol sold and limiting the number of packs people can buy in one shop.
Restricting people under the age of 18 from buying paracetamol without a prescription is also being recommended.
Five-week review of regional public transport in Victoria to begin
From AAP:
Public transport options in regional areas can be few and far between and in the Victorian city of Mildura they rarely go where needed, prompting the first review of the network in decades.
The Victorian government's examination over the next five weeks will include face-to-face and online consultation with the community.
Last year's Census found more than a third of Australians live outside of greater capital cities. Access to transport networks and services was uneven across the nation and regional infrastructure tends to be poorly maintained, according to the latest Australian Infrastructure Audit.
The independent MP Ali Cupper said she had been working on securing the bus service review with Mildura Rural City Council since shortly after the 2018 state election.
"It has been more than 20 years since our bus service was last reviewed and our community has grown and changed a lot since then," Cupper said.
"It's bad enough that we don't have a passenger train connection to our capital city, but to have such an outdated bus network within Mildura was unacceptable."
US data treaty would give Australian police rapid access to American data
From AAP:
Serious crime will no longer be able to hide behind messaging apps or in the cloud under an electronic data treaty between Australia and the United States.
Giving evidence at the parliamentary inquiry into the Australia-US Cloud Act Agreement, senior official Andrew Warnes said the change would enable more cases to get to court.
As it stands, only the "absolute top, top end" most serious cases were going ahead, he said on Wednesday.
The agreement will give intelligence and law enforcement officers rapid access to US-hosted data to fight terrorism, child exploitation and human trafficking, ending delays of more than a year in seeking evidence.
The treaty must be reviewed by the Australian parliament and the US Congress before it enters into force, which is expected by the end of 2022.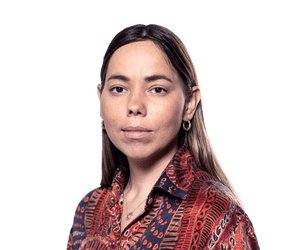 Sarah Collard
First Nations safety advocates urge federal government to address high rates of violence facing Indigenous women and girls
150 delegates and women's safety advocates and experts from around the country attended a closed online summit on Monday calling for targeted measures and policies to prevent family violence and combat violence against Indigenous women and girls.
The Australian Human Right's Commission Aboriginal and Torres Strait Islander social justice commissioner, June Oscar, joined senior leading voices from urban, regional and remote Australia calling for urgent action.
Aboriginal and Torres Strait Islander women are 11 times more likely to die because of an assault and are 32 times more likely to be hospitalised due to family violence than other women.
The Albanese government has committed to a standalone national action plan aimed at eliminating and preventing violence against Indigenous women and children, as well as the ten-year national plan expected to be released by the end of the year.
Dr Hannah McGlade was one of the delegates and signatories urging the government to work with First Nations women to address the "appalling" rates of violence against women and girls.
McGlade, a Noongar woman and an expert member of the UN Permanent Forum for Indigenous Issues, said a standalone plan is vital to ensure violence prevention services and policies are culturally appropriate and that urgent action is needed to prevent the shortfall.
Ashlee Donahue, the former CEO of women's support service Mudgin-Gal and a safety advocate for women, attended the summit and said it is vital the new government hears and listens to Indigenous women when designing policy changes.
Productivity Commission reports disappointing progress on education standards across Australia
States and territories will need to improve student wellbeing, equity and the quality of teaching to boost educational outcomes and reflect high levels of funding, according to a new report from the Productivity Commission.
The commission has released its interim report on the national school reform agreement signed by federal, state and territory governments in 2018 following a $319bn funding deal over 11 years, AAP reports.
The agreement proposed eight national policy initiatives to lift education standards across Australia. But the report found progress on some of the initiatives that would make the most difference has been disappointing.
Despite governments agreeing to address needs of Indigenous students, those with a disability and from regional, rural and remote areas, there have yet to be any results to demonstrate equity improvements.
Every year between 5-9% of Australian students do not meet year-level expectations in either literacy or numeracy.
The commissioner, Natalie Siegel-Brown, said while the national agreement was a promising start, more action was needed to deliver on the initiatives.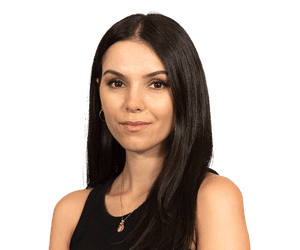 Benita Kolovos
The transcript of Victoria's parliamentary condolence motions for Queen Elizabeth has been amended after the state's opposition leader, Matthew Guy, erroneously referred to King Arthur as an example of the British monarchy's proud history.
Guy's office on Wednesday said he had misspoken during a special sitting of parliament on Tuesday for MPs to swear allegiance to King Charles III and pay tribute to the Queen after her death last week.
Shorten says the key issue is a lack of accommodation:
I can't say if we will get everyone who's medically fit for discharge out by Christmas or by the middle of next year. I can promise Australians … that I am going to try to do as well as we can.

The reasons why people can't move from hospital [is that] in some states or jurisdictions or towns, there isn't appropriate accommodation [and] to build appropriate accommodation takes a long time sometimes.

But there is other people who I think their discharge could be sped up, by training the National Disability Insurance Agency staff who deal with the potential dischargee [and] by providing greater delegated decision-making.

I am aware of examples where the house has approved, the care team has approved but there is an argument over the cost of the cushion on the wheelchair. We have got to trust the people at the coalface, working at the hospital, [the] skilled planners at the National Disability Insurance Scheme and give them the power to make decisions on the spot.
Shorten: Around 1,500 people in hospital who are disabled are medically fit to be discharged into appropriate long-term accomodation
Every night about 1,500 people who are disabled are being forced to spend the evening in hospital despite being medically fit to be discharged. The NDIS minister, Bill Shorten, has been speaking on the ABC about it:
About 1,500 people, who are profoundly and severely impaired, go to sleep in a hospital bed but they are actually medically fit to be discharged into appropriate long-term accommodation, which is much better for the welfare of the person with a disability and also, it frees up hospital beds for other people who need immediate medical treatment.
He says part of the issue is about needing more hospital staff to help manage the backlog of patients.
… there are people with disabilities eligible for NDIS, National Disability Insurance Scheme support, to live in their own home or appropriate accommodation. What we have to do is bring in wranglers, to use a colloquial term.

There are good clinicians in the hospitals, allied health professionals, social workers, and disability insurance agency staff, get them working together in a more speedy fashion to put together packages of care. What's involved is you might have to have your home modified, ramps put in, your bathroom varied, modified, or you might need to find appropriate accommodation.

You have got to find a house which may have one or two other people with disabilities, but they are people that you could share a house with and then you have to sometimes get seven day a week, 24-hour rosters of carers. This all takes time but the system is taking far too long now and it has been put in the too-hard basket for too many years by too many people at the top.