Tranche of files set to be released about John Barilaro's US trade job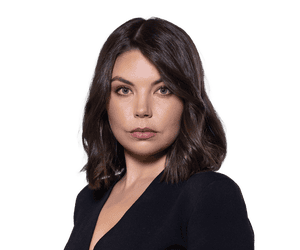 Tamsin Rose
More documents relating to the appointment of former NSW deputy premier John Barilaro to a highly paid trade role in the US are expected to be released by the state government tomorrow.
The opposition treasury spokesperson Daniel Mookhey said he expected the tranche of files to be released before 5pm on Monday. Speaking in Sydney on Sunday, Mookhey said:
These documents contain information that the people of NSW will want to see. They will raise serious questions around the selection process, as well as the role of [investment] minister Stuart Ayres here.
Mookhey was glad the premier, Dominic Perrottet, was back from his Asian trade trip but said he had returned to "a government that is disintegrating under the weight of scandal after scandal".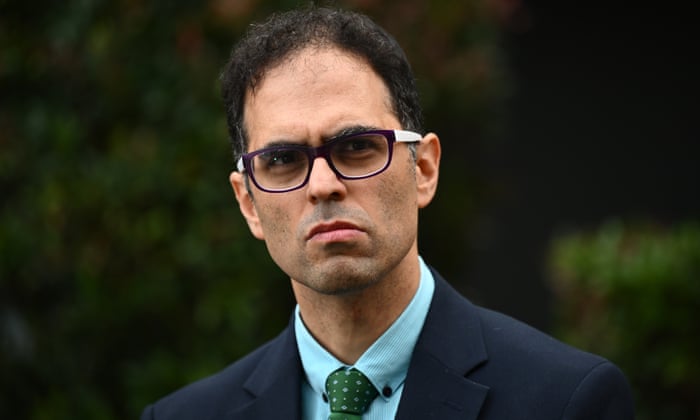 Last week documents revealed the deputy NSW Liberal party leader, Ayres, asked Investment NSW chief executive, Amy Brown, to add a name to the shortlist of candidates for a lucrative job that ultimately went to Barilaro.
While Investment NSW confirmed the candidate mentioned in the email "was not John Barilaro", the email calls into question Ayres' insistence that the appointments were made by the public service at arm's length from the government.
Moohkey said Ayres had "serious questions to answer".
Ayres has continued to deny he influenced the process. Barilaro has since withdrawn from the role but always maintained he followed the proper process before his appointment.
To catch up on what has happened so far, you can read the Guardian's report on the emails that show how Ayres helped produce a shortlist of candidates:
Key events
What we learned, Sunday 31 July
That's where we'll leave our live blog for the day. Here's a wrap up of the biggest developments:
We'll be back tomorrow.
A day after the prime minister Anthony Albanese made his historic voice to parliament speech at the Garma festival, AAP reports that Indigenous leaders have started planning the next steps in their push for reconciliation.
Indigenous Australians and Uluru Statement campaigners must come together with a clear strategy for moving forward, Uphold and Recognise chair Sean Gordon told the festival in Arnhem Land on Sunday.
They also need to consult same-sex marriage and republic campaigners for advice about raising awareness and funds ahead of a referendum on a voice to parliament.
Gordon told a forum on the festival's third day:
It needs to be a clear, coordinated strategy and a way forward, otherwise we won't have the success that we would like to think we're going to have.
Gordon estimated the yes campaign would need about $20 million, saying much of that would need to come from non-Indigenous Australians, who make up 97 per cent of the population.
We now have to do that as Indigenous people and if we can't, this thing's dead in the water.
The former Liberal candidate and ALP national president Warren Mundine said a strong narrative was needed to bring people along on the journey.
He lauded the prime minister's speech, saying "you could not argue with some of the words".
But he warned that not all Aboriginal and Torres Strait Islanders supported the voice plan.
I want something where the countrymen have their voice. I'm not convinced about [Mr Albanese's recommendations]. We could do this with legislation. Why do we need to have it in the constitution?
Mundine also wants to know how the proposed voice would help Indigenous people reach the Closing the Gap targets.
He pleaded for the coming debate not to "descend to the margins where you've got people abusing people".
You don't want to bully people from either side. It's about a conversation otherwise it defeats the purpose.
The Uluru Statement from the Heart leader Geoff Scott said the movement would like the referendum held as soon as possible to capitalise on the "enormous" goodwill built in recent months.
We're ready and waiting. The real challenge is getting enough information for people to form their opinion.

In terms of timing, maybe late next year but the prime minister was smart not to nominate a date.

He's still got to provide a level of information that gives comfort so that Australia supports this.
Unions in South Australia say record high inflation rates have wiped out any wage growth from the last decade.
Data released today shows Adelaide's inflation rate is now 6.4%, a 20-year high, with groceries, clothing, fuel, and housing prices among the main contributors.
SA Unions say the inflation data shows how "dire the need is for real wage increases for working people".
Dale Beasley, SA Unions secretary, said:
Employee wages in SA remain low with inflation growing at almost three times the rate of our wages. In the last year alone, a worker on the average annual income of $69,000 will have experienced a $2,350 pay cut.

It's clear now that employee wages aren't driving inflation; ballooning company profits and businesses passing increasing costs on to consumers are.

Despite low unemployment, high productivity and high company profits we are not seeing wage increases flow to workers. Working people are feeling the serious consequences of nearly 10 years of inaction by the previous government.

The need to get wages moving again is urgent. 'Business as usual' will not turn this around and the federal government need to take action to lift wages. Our current system has been failing workers for a long time. Our country needs to look anew at our wage system and decide how to ensure a fair share of wealth flows to working people.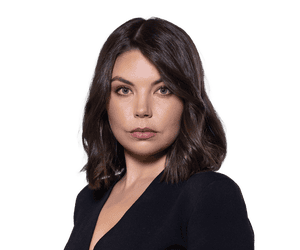 Tamsin Rose
The New South Wales multiculturalism minister, Mark Coure, expects the independent review into the appointment of the former deputy premier, John Barilaro, to a plum New York trade gig will be completed within the fortnight.
Last week documents revealed Ayres asked the Investment NSW chief executive, Amy Brown, to add a name to the shortlist of candidates for the lucrative trade job that was subsequently awarded to Barilaro.
While Investment NSW confirmed the candidate mentioned in the email "was not John Barilaro", the state opposition said Ayres had questions to answer after insisting that all of the trade commissioner appointments were made by the public service.
When asked if Ayres should stand aside on Sunday, Coure said:
I understand the report will be handed down some time during the course of the week or two and obviously, that's a decision the premier, a discussion the premier will make with Stuart Ayres.
In answer to the same question, the arts minister Ben Franklin said:
Obviously, that's a question well beyond our pay grade. That's something that's been addressed by the premier and we're just getting on with the jobs that we're doing.
Ayres has continued to deny he influenced the process. Barilaro has since withdrawn from the role but always maintained he followed the proper process before his appointment.
In Sydney, the NSW Nurses and Midwives' Association (NSWNMA) is preparing for industrial action at the Hornsby Ku-ring-gai Hospital. The union says staff will walk out on Monday over plans to substitute nurses trained in critical care with less experienced assistants in the hospital's intensive care unit.
Supported by staff from across the hospital, the ICU nurses plan to walk out at the end of night shift around 7:30am.

NSWNMA members hope to raise community awareness of the unsafe staffing issue, including fears AINs would be asked to care for seriously unwell and ventilated patients, despite not being adequately ICU-trained.

With influenza and Covid-19 cases putting increased demand on hospitals, the branch members will call on health minister Brad Hazzard to intervene, concerned highly skilled ICU nurses will be shuffled to other wards and units to plug growing staffing gaps across Hornsby hospital.
Thanks to the indefatigable Royce Kurmelovs for taking us through much of the news today.
It's Christopher Knaus here – I'll be taking you through the final few hours of Sunday.
Murray Watt, the emergency management minister, has just announced that additional rental support payments for flood victims and grants for rural landholders will soon be available for the most recent floods in New South Wales.
The federal and NSW governments have announced:
rental support payments for up to 16 weeks
a rural landholder grants scheme for up to $25,000 for those who are ineligible for existing grants
Watt said the funding is available in the 42 LGAs subject to a declaration of natural disaster.
The rental support payments and rural landholder grants will help with the immediate costs of cleanup and repair, which is an important first step in the recovery process.
The NSW emergency services minister Steph Cooke said the funding will be administered by Service NSW and the Rural Assistance Authority.
The rental support payments covering up to 16 weeks rent will help people find safe, secure accommodation while they begin the recovery process, and the $25,000 grants will help kickstart the cleanup for the many rural landholders who've been affected by flooding yet again.
Claims Carlton's Adam Saad racially abused during Adelaide game
The AFL is investigating claims Carlton defender Adam Saad was racially abused by a fan during the Blues' shock loss at the Adelaide Oval.
A Carlton cheer squad group has claimed Saad was called a "terrorist" by a member in the crowd during the Blues' clash with the Adelaide Crows on Saturday night.
The AFL confirmed in a statement that it is looking into the alleged incident:
The AFL is currently investigating alleged comments made by a spectator at AO [Adelaide Oval] last night. Football is a place of inclusion and belonging and there is no place for racist behaviour in our game.
Carlton is working with the AFL's integrity unit to determined what happened.
The club is fully aware of the seriousness of the alleged comments, and has been providing the appropriate level of support to its people as the matter is investigated.

The club makes clear that vilification of any kind is disgraceful, unacceptable and has no place in society, let alone our game. Further comment will be provided once the investigation is completed in full.
The Crows said they were also looking into claims made on social media.
The Adelaide Football Club is investigating reports of an alleged racially motivated comment made by a spectator during Saturday night's game against Carlton.

We do not tolerate and strongly condemn any form of discriminatory behaviour and it has no place in football or society. Adelaide Oval should be an inclusive and family friendly environment.

Nobody in our game or in the community deserves to be discriminated and vilified against due to their faith or race and there is simply no excuse for it.
In 2018 when Saad was playing for Essendon, the backman tossed the coin with Richmond premiership hero Bachar Houli as a sign of solidarity for the Muslim community.
The gesture was prompted by an inflammatory anti-immigration speech from former senator Fraser Anning.
– from AAP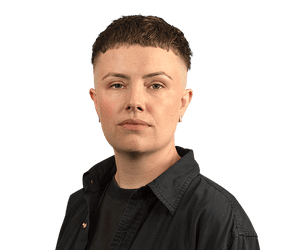 Cait Kelly
Pacific Islands farmworker allegedly set alight by another worker
A Pacific Islands farmworker who left his fruit picking job to work for a labour hire company ended up in hospital, without access to Medicare, after he was allegedly set alight by another worker.
Sione Lavalu spent 74 days in the Royal Brisbane hospital with stage three burns earlier this year. When he was first admitted, almost half his body was affected, and doctors told his family he had a 20% chance of surviving.
Lavalu spent four years flying in and out of Australia to pick fruit on farms until early 2020, when Covid hit and he could not get home to Tonga.
When Lavalu left his job at the farm he lost access to Medicare – despite the fact he had worked in Australia for six years by then. Four weeks after a seasonal worker disengages from the Pacific Australia Labour Mobility (Palm) scheme, they lose their access to health insurance.
There are about 22,830 people from the Pacific Islands in Australia under the Palm program. It allows Australian businesses to hire workers on a special visa designed to fill labour shortages in regional Australia.
Read the full story by Cait Kelly:
After 865 days, Samoa reopens to tourists
Samoa will reopen to international tourists again on Monday 865 days after closing borders due to Covid-19.
Flights heading to Apia's international airports are expected to run close to capacity for weeks to come.
New Zealand is the biggest tourist market for Samoa, but there's not a single seat available on one of Air New Zealand's four weekly flights until August 23, with a one-way ticket starting at the princely sum of $NZ1,083 ($A960).
Most of these flights are not expected to be bringing tourists but to be packed with Samoans who have been trapped overseas returning home to visit their family.
The Pacific nation has around 200,000 residents, but a huge diaspora overseas.
Estimates suggest there are as many Samoans living in both the US and New Zealand as Samoa itself, with another 100,000 in Australia.
The first flight to land at Faleolo International Airport will be a New Zealand Defence Force Boeing, carrying prime minister Jacinda Ardern and an entourage of politicians, staff, community leaders and media.
The New Zealand delegation is making a two-day trip on the invitation of prime minister Fiame Naomi Mata'afa, celebrating 60 years of Samoan independence.
Prior to the pandemic, tourism increased to contribute roughly a quarter of Samoa's GDP.
– with AAP