Arthur Labinjo-Hughes, Star Hobson, Finley Boden and Jacob Crouch were killed during a seven-month period in 2020 after being subjected to sustained abuse by adults who were supposed to be caring for them.
Arthur, a six-year-old who loved football and superheroes, was murdered by his stepmother in June 2020 after weeks of abuse and torture, including being poisoned with salt-laced drinks and forced to stand in isolation for up to 14 hours.
Star, who was 16 months old, was killed by her mother's girlfriend, an amateur boxer, in September 2020. Finley Boden, who was 10 months old, was found dead by his parents on Christmas Day in 2020, after sustaining 130 separate injuries 39 days after he was returned to their care.
The latest case to make it to the courts is that of Jacob, a 10-month-old killed by his stepfather on 30 December 2020 after sustaining dozens of injuries, including at least 39 rib fractures.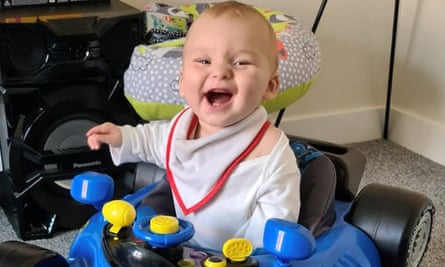 There is growing evidence to suggest that the Covid-19 lockdown, which began in March 2020, significantly hindered the ability of services to protect children from harm.
Abigail Gill, the associate head of policy and public affairs at the NSPCC, said: "We are now starting to see the impact that lockdown has had on children's social care and vulnerable children. What these cases show is that our deepest fears did come to fruition for some children and harm was taking place behind closed doors."
Government figures show there were 223 child deaths involving abuse or neglect in 2020-21, up from 188 the previous year – a figure that also includes looked-after children. Contacts to the NSPCC's helpline from adults with concerns about the wellbeing of a child increased by 23% from the previous year to a record high of almost 85,000 in 2020-21.
In 2020-21, there were 536 serious incident notifications relating to children, up by 87 on the number for 2019-20, with the largest increase recorded in the first half of the year, when lockdown conditions were tightest.
"What we've seen in quite a few of the cases is the way in which lockdown measures were actually used as a cover by some adults who were intent on causing harm to those children," said Gill. "Now that those cases are coming through the court system, we're seeing the horrible details of all of that come to light."
Arthur's parents kept him off school even after lockdown restrictions were eased, while Finley's parents frequently prevented social workers from entering their home on the grounds of Covid restrictions.
"A lot of those eyes and ears on the ground, services like school and health visitors who would spot risk signs and alert children's social care, couldn't do so," Gill said. "But even before the pandemic, we had a children's social care system that was really heading towards breaking point, with record numbers of children going into the care system.
"Over the past decade, we've seen a really significant shift from local authorities being able to spend their money on early intervention and support for families, to cuts meaning the focus is now on child protection crisis intervention. The result of that is what we're seeing now come to fruition, more and more cases of the most severe forms of abuse and neglect."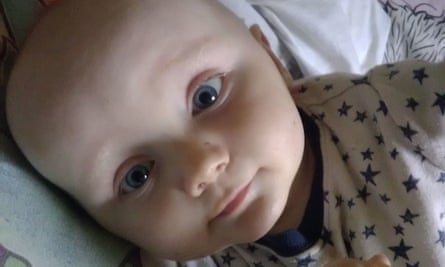 Debbie Innes-Turnill, a lecturer in child protection at the University of Birmingham, said lockdown restrictions "exacerbated existing faultlines in the system".
She said: "There was definitely a lack of contact between families and agencies, which was a huge risk factor that wasn't considered at the time and we're seeing being played out now.
"But falling government funding for organisations designed to protect children was exacerbated by Covid, and where charities and third-sector organisations have stepped in, their work was curtailed by lockdown and there was no thought as to how their work could continue."
An independent review of children's social care in England, which published a report last year, concluded that an urgent, multibillion-pound overhaul was needed, but the NSPCC believes the issue is not being treated with the urgency it requires.
"We're at a critical juncture now. I'm sure the public are a little bit sick of hearing officials say we're learning lessons and things are going to change, because it is just case after case," Gill said. "But unfortunately, we've seen no wholesale reform of children's social care off the back of that and no national investment, either.
"There will be children being abused and neglected right now, whose cases we will hear in a few years' time, unless the government does something."