Key events
What we learned: Wednesday, 10 August
With that, we will wrap up the blog for the night. Enjoy your evenings, we'll be back first thing tomorrow with all the latest.
Here were the major developments of the day:
China's ambassador, Xiao Qian, appeared at the National Press Club this afternoon, where he reiterated there was "absolutely no room for compromise" on the subject of Taiwan. Xiao said the use of force could never be ruled out and China would take "all necessary measures" to retain its "one China" policy.

The leader of the Nationals, David Littleproud, has confirmed he will attend the Albanese government's jobs and skills summit after receiving an invitation from the treasurer. It comes after the opposition leader, Peter Dutton, labelled the summit a "stunt" and "talkfest".

The Australian women's cricket captain, Meg Lanning, has announced she is taking an indefinite break from the sport for personal reasons.

The federal government contact tracing app you probably forgot about – CovidSafe – has been decommissioned after detecting a cool two Covid cases throughout its unsuccessful tenure.

And still on Covid, there were 133 deaths reported across the country today as the Royal Australian College of General Practitioners warned against pharmacists administering anti-virals over the counter for safety reasons.
Texts reveal officials' reaction to Morrison government's election day demand
The Morrison government's demand that a boat interception be announced on election day was "astonishing in form and timing" and "unprecedented", according to the public servants involved.
Messages between the Australian Border Force and home affairs department officials, produced under freedom of information (FOI) laws, shed further light on the extreme haste to publish a statement before Scott Morrison confirmed the operation.
The boat arrival formed the basis of a last-minute text message scare campaign from the NSW Liberal party urging voters to "keep our borders secure by voting Liberal today".
Read the full story from Paul Karp and Daniel Hurst here:
WA coroner finds Aboriginal man's death in custody was preventable
Indigenous prisoners need culturally appropriate health care given by Aboriginal medical services to prevent more needless deaths in custody, advocates warn.
The advice comes after West Australian coroner Rosalinda Fogliani recently found an Aboriginal man Mr Yeeda's death at the West Kimberley Regional Prison in 2018 was preventable.
The 19-year-old Miriuwung and Gajerrong man died from rheumatic heart disease complications after a referral by the prison's medical officer for him to see a cardiologist was not progressed.
Advocates welcomed Fogliani's recommendation for the WA Department of Justice and WA Country Health to better share information and tracking on inmate health care. But they say more needs to be done to improve healthcare outcomes for Indigenous Australians in prison.
National Justice project director George Newhouse:
The Coroner has failed to address the systemic racism in WA's justice and healthcare systems which led to Mr Yeeda's death. Unless culturally-appropriate healthcare delivered by Aboriginal medical services is provided to prisoners, we will see more needless deaths like that of Mr Yeeda.
The Congress of Aboriginal and Torres Strait Islander Nurses and Midwives was critical of prison staff, saying they should have followed national protocols for rheumatic heart disease management. Rheumatic heart disease is permanent heart damage that can cause heart failure, death and disability.
Yeeda, who was serving a 14-month prison term, was diagnosed as needing heart valve replacement surgery in 2014 after he developed severe aortic valve regurgitation.
– via AAP
Japanese ambassador 'a little concerned' by Chinese counterpart's Taiwan message
The Chinese ambassador to Australia, Xiao Qian, has topped the headlines this afternoon with his National Press Club address, where he reiterated the nation's determination to uphold the "One China" policy at all costs.
Japan's ambassador to Australia, Shingo Yamagami, was on ABC Afternoon Briefing earlier, absorbing the message from his Chinese counterpart.
He said he was "surprised and a little concerned" by Xiao's comments and the tone of his remarks – particularly in relation to Taiwan.
I thought that this was a great opportunity for them to try to, in their words, reset the relationship with Australia. But instead, I was struck by a stark contrast between the face of the ambassador and apprehensive concerned looks on the number of Australian journalists [faces].
Yamagami said the developing situation in the Taiwan Strait had been of particular concern to regional neighbour Japan.
They are conducting this massive, unprecedented military exercise around Japan, shooting missiles over Taiwan and into Japanese exclusive zones, and … these military exercises are disproportionate and destabilising.

I think it is a concern for each and every member of the community, because after all, peace and stability in the Taiwan Strait affects a lot of commerce and national security of many countries concerned.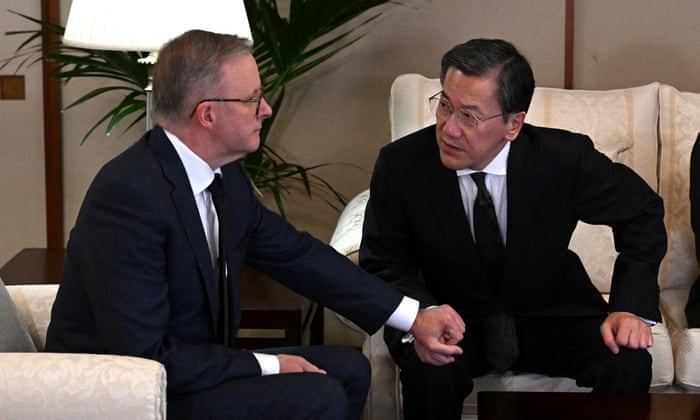 Australian cricket captain Meg Lanning steps away from game
Australian women's cricket captain Meg Lanning has announced she is taking an indefinite break from the sport for personal reasons.
There is no timeline set for her return. Cricket Australia and the team say they "wholeheartedly support" her decision and wish her all the best.
It comes just days after Lanning led her all-conquering national team to the Commonwealth Games gold medal in Birmingham.
Lanning, 30, will miss the upcoming edition of The Hundred in England where she was due to represent the Trent Rockets.
– with AAP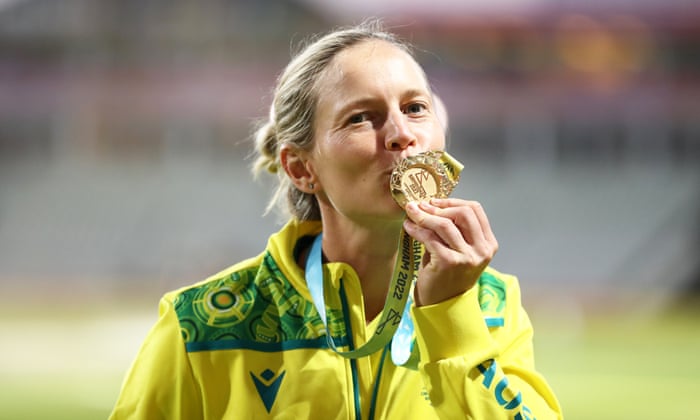 Nationals leader David Littleproud to attend jobs summit
The leader of the Nationals, David Littleproud, has been invited to the Albanese government's jobs and skills summit. AAP is reporting he will accept the treasurer's invitation to attend.
Liberal and Labor MPs react to Chinese ambassador's press club address
Labor's Peter Khalil and Liberal MP Russell Broadbent just appeared on ABC's Afternoon Briefing, talking Taiwan.
Khalil said there were a lot of "diplomatic niceties" at the start of the ambassadors' National Press Club address regarding the mutual benefits of China and Australia's relationship which the government agreed with.
It is in both Australia and China's interest to stabilise the relationship and that is what our government has been setting out to do instantly since we formed government … the reason we want to stabilise the relationship is because it is mutually beneficial.
He reiterated Australia would speak out in its national interest respectfully as it had done in the past to caution against escalating tension, while still maintaining the one China policy.
We will stand up and speak out on behalf of our country and our interests and that is right for the foreign minister and the acting prime minister to point out that the response, the military activity in the Taiwan Straits has been disproportionate and has been destabilising and is important to calm tensions …

Our one China policy has been a longstanding bipartisan policy. Our government hasn't changed position on that. We have continued to call for peaceful dialogue with respect to Taiwan at the Taiwan Straits. That is something that hasn't changed.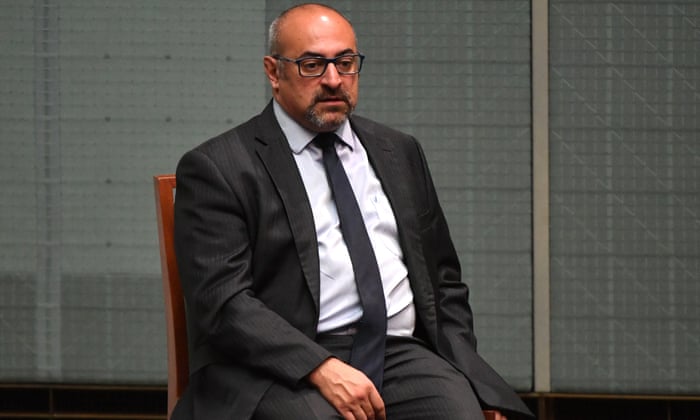 Broadbent said the ambassador seeking a reset of the relationship was a "good place to start" and any negotiation was "a good negotiation".
I think we should be very nuanced in the way we approach any country you are dealing with in regard that sometimes their view of the world and their understanding of the world is different to ours.
Video: Chinese ambassador Xiao Qian's speech to the National Press Club
Did you miss today's National Press Club address by China's ambassador Xiao Qian?
Xiao said China would 'not renounce' the use of force in Taiwan and would take 'all necessary measures' to retain the 'one China' principle.
He said Taiwan was 'not an independent state' but a province of the People's Republic of China. He said that while they were waiting for a 'peaceful reunification', China is willing to use any means necessary.
When asked what that would look like, he said: 'You can use your imagination'.
Catch up here.
GPs warn against over-the-counter Covid treatment
The Royal Australian College of General Practitioners (RACGP) has cautioned against allowing over-the-counter dispensing of Covid-19 antiviral treatments, following a push from the Pharmacy Guild for chemists to provide the treatments without a prescription.
The RACGP's president, prof Karen Price, said more needed to be done to make the treatments accessible but over-the-counter dispensing was "not the answer".
While oral antivirals are critical for the management of Covid-19, they are not without risks to patients … GPs are the key to safely prescribing these treatments. We have a strong and, in many cases, long-standing connection with our patients and we know their health history including existing health conditions or other factors which may impact their eligibility for these medicines.

Keep in mind too that comparisons to other countries, such as New Zealand, do not take into account the significant differences in models of primary care, variations in required pharmacy training, and differing safety classifications of medicines – it's like comparing apples with oranges.

These treatments can make the difference between someone suffering relatively minor effects or ending up in hospital. However, we must proceed with caution because the last thing we want to do is potentially endanger patients.
Analysis: Chinese ambassador's speech 'really brutal', but 'realistically, what are their options?'
The ANU's professor of international security and intelligence studies, John Blaxland, just appeared on ABC's Afternoon Briefing to discuss the National Press Club address by China's ambassador, Xiao Qian.
Blaxland said the first half of the speech pointed to an attempt to "pitch things in a more positive light", while the second part was "really brutal".
Your heart sunk a little. What we saw was there are so many issues that the ambassador was dancing around, and talking about in kind of veiled speech that when you take away the veil reveals a fairly brutish approach to international relations that has kind of left us in the predicament we are in today.
On Taiwan, he said some "pretty dark scenarios" came to mind when the ambassador encouraged viewers to use their imagination on the resolve to protect the "one China" policy at all costs.
As a former intelligence petitioner, we look at most likely and most dangerous courses of action, and the most dangerous one is a very, very bleak one. But to be fair, we need to keep this in context … they want to huff and puff and blow the house down if you like, to stretch the metaphor, but beyond that, realistically, what are their options? They know that they are in this situation where they have got as much to lose as the rest of us by going there.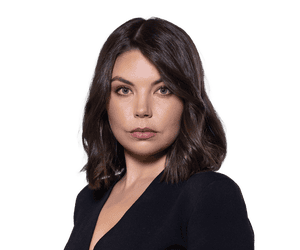 Tamsin Rose
Opera House to be lit up in pink to honour Olivia Newton-John's contributions to fighting cancer
The Sydney Opera House will glow pink tonight in honour of Olivia Newton-John and her contribution to cancer research.
New South Wales premier, Dominic Perrottet, announced the decision after Victorian landmarks were last night also lit up pink to mark the performer's death.
He said:
Olivia Newton-John touched the hearts of so many people around the world with her music as well as her compassion and kindness – particularly toward people living with cancer.

She radiated with positivity in her lifetime and now our most famous performance space will shine in her honour.
The building will be lit from sunset.
Flinders Street Station in Melbourne was lit up last night.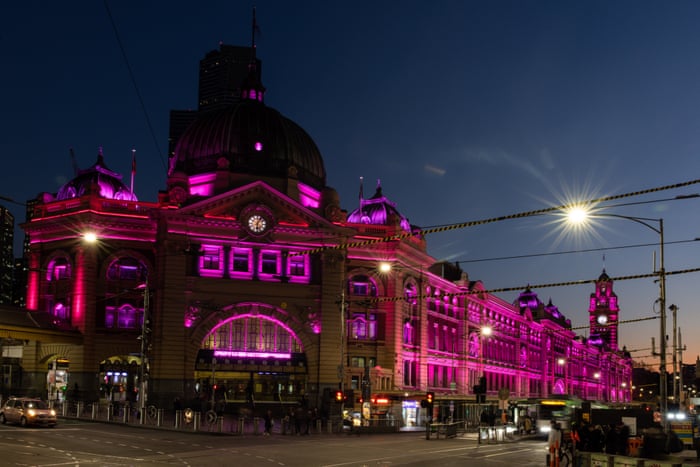 So was the National Gallery of Victoria.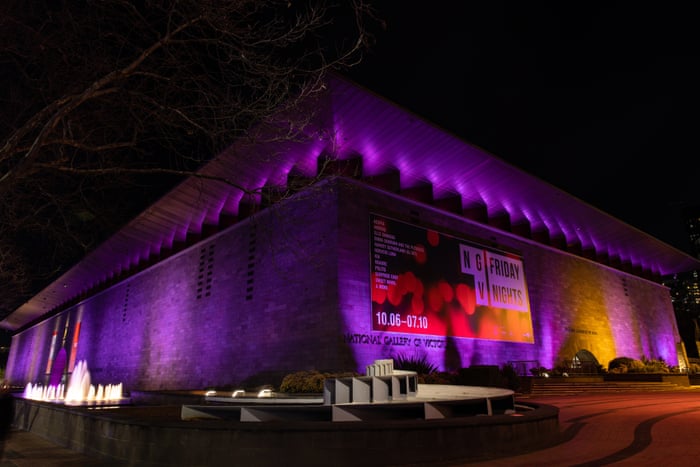 And the Bolte Bridge.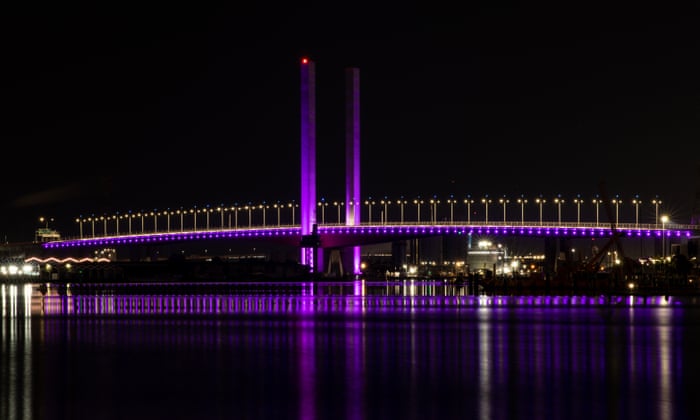 Senior Liberal installed as director of thinkthank says he 'wasn't part of the recruitment process'
Justin Bassi, a former senior Coalition adviser, says he wasn't part of the process that installed him as executive director of the Australian Strategic Policy Institute.
The ASPI council had a different "preferred candidate" but was overruled by then defence minister Peter Dutton.
On Sky News this afternoon, Bassi said:
I wasn't part of the recruitment process, other than I put myself up as a candidate. I was found suitable and I do feel very, very proud to be the executive director of … Australia's best think tank with some great researchers, great analysts and I'm looking forward to continuing to be the director of a great, great think tank."
Read more about the "captain's call" here.