Two Republican senators, Utah's Mitt Romney and Nebraska's Ben Sasse, have added their voices to the growing chorus of disapproval – admittedly mainly coming from Democrats, as many Trump loyalists keep their counsel – toward the White House's continued efforts to question or overturn the election results that will leave Donald Trump as a one-term, impeached president who is under criminal investigation, Edward Helmore and Joanna Walters write from New York.
"It is difficult to imagine a worse, more undemocratic action by a sitting American president," Romney tweeted, accusing the president of resorting to "overt pressure on state and local officials to subvert the will of the people and overturn the election."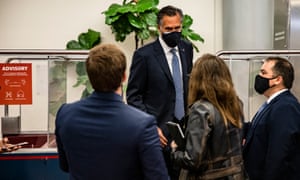 Sasse focused his attention on Rudy Giuliani, the Trump loyalist-lawyer who held a bizarre press conference on Thursday during which he presented a list of far-fetched claims about voter fraud in the 2020 election.
"Rudy and his buddies should not pressure electors to ignore their certification obligations under the statute. We are a nation of laws, not tweets," Sasse said, again via Twitter.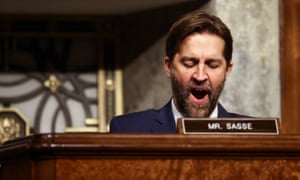 Joe Biden also slammed Trump's efforts on Thursday, describing them as "totally irresponsible", underscoring his position that they will not prevent him from taking office on January 20.
And Fox TV host and normally fanatical Trump apologist Tucker Carlson, said on his show, about Trump lawyer Sidney Powell, who played wild sidekick at Giuliani's nonsense-fest on Thursday, per Politico:



We invited [Trump lawyer] Sidney Powell on the show, we would have given her the whole hour, we would have given her the entire week actually and listened quietly the whole time at rapt attention. That's a big story.
"But she never sent us any evidence despite a lot of requests…polite requests, [but] not a page. When we kept pressing she got angry and told us to stop contacting her. When we checked with others around the Trump campaign, people in positions of authority, they told us, Powell has never given them any evidence either. Nor did she provide any today at the press conference. Powell did say that electronic voting is dangerous. And she's right. We're with her there. But she never demonstrated that a single actual vote was moved illegitimately by software from one candidate to another — not one."
And as Politico pertinently then adds in its morning Politico Playbook news letter: "But where is the rest of the Republican party?"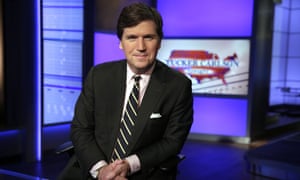 Read news analysis on Fox News in the age of Trump defeat here.