What we learned today, Thursday 12 May
This morning was the morning after the night before. It started with the washup from the last debate of the campaign, and continued with the expected themes (wages etc) and the unexpected memes (loose unit etc). Here's a swift guide to today's news:
Amy Remeikis will be here early to get your day off to the best start possible, then it'll be the weekend (and the Liberal party campaign launch) and before you know it, we'll be in the last week before the election. It feels like anything could still happen. Stay tuned!
The former Labor prime minister Kevin Rudd has shared the video of that encounter I mentioned earlier. He tells a Sky News journalist he's a "tool of Murdoch", who will "do anything Murdoch tells you to" (and he says he's not gunning for a gig with a potential future Labor government):
From the Department of Foreign Affairs and Trade, on this story about Cardinal Joseph Zen:
There is considerable concern that we're going to see this escalation in cases progress through the coming months.
Get all your vaccinations, everyone. Tamsin Rose reports that flu cases are coinciding with high Covid numbers:
A man who was missing in a flood zone in Queensland has been found, AAP reports. The 36-year-old had last been seen chasing his dog away from a campground on Wednesday night. Police have confirmed he's been found safe and well.
The Bureau of Meteorology is warning of more heavy rainfall over the next day or two:
The Morrison government has issued a statement of condolence on the death of Papua New Guinea's deputy prime minister, Sam Basil.
The statement (from the prime minister, Scott Morrison, deputy prime minister, Barnaby Joyce, foreign affairs minister, Marise Payne, and Pacific minister, Zed Seselja) says their thoughts "are with the families of Mr Basil and the other victims of last night's tragic events":
As deputy prime minister and minister for transport and infrastructure, in his other ministerial and parliamentary roles, and as the member for Bulolo Open since 2007, Mr Basil made lasting contributions to Papua New Guinea.

Australia remembers and honours Mr Basil with the deepest respect for his contribution to his country, and for his contribution to building lasting friendship and understanding between Australia and Papua New Guinea.
The "great white shark", golfing champion Greg Norman, in hot water:
Another former prime minister has been out and about today – the former Liberal PM Tony Abbott came out to support the Warringah candidate Katherine Deves.
(Reminder: Abbott lost Warringah to independent Zali Steggall. Deves is challenging Steggall but has made somewhat of a mess of it, and Scott Morrison is standing by his captain's pick).
AAP reports that Abbott send a video to party members, in which he says:
The more I see of Katherine Deves, the more impressed I am with her courage, with her commonsense, with her decency and with, quite frankly, her capacity to win this seat back for the Liberal party.

Whatever faults we might see in the selection process, we've got to do this, to get behind her for our community, for our party, for our country.
In the washup of last night's debates, both leaders had busy days on the campaign trails. Josh Butler follows the loose units, ukeleles and Ruddisms in the latest election briefing:
Former Labor prime minister Kevin Rudd has hardly been shy and retiring of late (just today, he called a Sky News journalist a "tool" of the Murdoch empire). Here he is having a not-so-diplomatic crack at defence minister Peter Dutton:
(It's hardly a patch on his sweary little Vegemite video though.)
The final debate is done, and election day looms. Katharine Murphy and Jane Lee discuss how parties campaign and convince, and measure progress in a pandemic in the latest Campaign catchup podcast:
Horse-drawn carriages will be banned in Melbourne within weeks, over concerns about animal cruelty.
The city is a harsh environment, particularly in summer, the planning minister, Richard Wynne, said last year. The Victorian government announced today that horse-drawn vehicles would be banned from mid-June.
RSPCA Victoria welcomed the announcement. Its inspectors had attended 48 cruelty reports in the past five years. Its policy and advocacy manager, Mhairi Roberts, said it was a "welcome and significant step forward for the welfare of carriage horses":
The CBD poses multiple welfare risks for horses including cars, trams, excessive noise, crowds and oppressive heat in warmer months, all while working on hard ground. All these risks are compounded when the horses are not accustomed to working in the city. Even one day of working in the CBD can result in poor welfare outcomes for carriage horses.
Former Solomon Islands high commissioner tries to confront Scott Morrison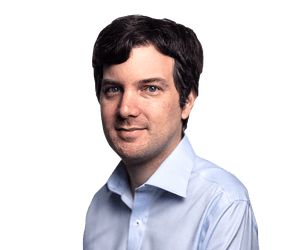 Daniel Hurst
Trevor Sofield, who was Australia's high commissioner to Solomon Islands from 1981 to 1985, spoke to reporters after he attempted to confront Scott Morrison in the marginal Tasmanian seat of Bass today.
Sofield said he was a constituent of Bass, and said Morrison's party had lost his vote:
We have lost the plot in the South Pacific. And given that I've got a degree of experience I think I know what I'm talking about … the prime minister's party has lost my vote … because of the way in which they have totally mishandled our national strategic interests, I'm no longer voting for the Liberal party.
Sofield said he found it "incomprehensible that we did not know in advance what was happening in the Solomon Islands this time – it just couldn't have happened previously". (Morrison has repeatedly said Australia was not blindsided and was working through the issues carefully based on advice.)
Asked whether the foreign minister, Marise Payne, should have travelled to Honiara last month instead of the junior minister Zed Seselja, Sofield said:
Of course. But she should have been there before. She hasn't been there since 2019. She should be going there every single year. That was the nature of the relationship that we used to have.
A reporter put it to Sofield that the prime minister had said Australia needed to ensure it was not seen as a big brother. Sofield replied:
What's he doing but rationalising the position he finds himself in? We don't have to be big brothers, we have to work with them, we have to understand their sensitivities, and we need indeed to make sure that however we work with them we're working in conjunction, we're not bullying, we're not trying to drive something on them from above downwards. It's really a matter of working at that equal partnership level.
The Labor MP Stephen Jones (who wrote this piece earlier this year) says comments by the Liberal candidate for Warringah, Katherine Deves, and the prime minister's role in the trans debate is "despicable". He's talking to the ABC, just after they had a segment on youth mental health.
He says:
When we know that there is a five times greater incidence of suicide ideation and self-harm and severe mental health issues with young kids who are going through gender dysphoria, young kids from gay, lesbian backgrounds … the candidate for Warringah, backed by the prime minister, doubling down to reignite a debate for pure political purposes, it is not only despicable, it's reckless.

It's done with the prime minister's license, that is obvious to everybody, and frankly the gap between what the prime minister says and what he does is growing day by day.

The best way that we can do something to help young people with mental health issues is ensure that we don't add to the [burden for] people that are already suffering, and every day Scott Morrison gives her a license to go out there and do her agenda baiting rubbish.