Quebec's proposal to tax unvaccinated people may be lawful but may also go against the spirit of Canada's universal public health system, rights and medical experts say.
Premier François Legault announced the new "contribution" for the unvaccinated on Tuesday, though his government would not say how the tax would be levied, when or against whom.
Canada's Civil Liberties Association said it could violate Canadians' fundamental rights, while health advocates expressed concern about its broader implications.
Danyaal Raza, a doctor with Unity Health in Toronto and former chair of Canadian Doctors for Medicare, told Reuters:



I've not seen anything like this in Canada before. I'm worried about the precedent it would set."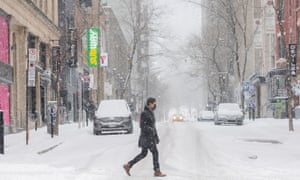 Dr Yv Bonnier-Viger, public health director of the Gaspé region, asked Quebec to "think seriously" about the repercussions of such a measure, saying: "these are not measures that correspond to public health values" in an interview with Montreal's CTV news.



I think that we would be completely forgetting our system of coverage and universal health insurance. We know that about 40 per cent of illnesses are preventable. If we start taxing all the sick people for the bad decisions they made at some point in their lives, we're going off the rails."
Cara Zwibel, acting general counsel for the Canadian Civil Liberties Association, said it might however violate Canada's Charter of Rights and Freedoms if viewed as "a way of compelling people to get vaccinated".
McGill University biomedical ethicist Phoebe Friesen was also concerned the logic of taxing unvaccinated people could be extrapolated to other behaviours seen as driving health spending such as obesity, but that are tied to marginalisation.



If you want to be consistent and logical, you should charge all sorts of people for their hospitalisation if it's based on behaviour that they're 'responsible' for," she said "… And it's incredibly tricky to figure out what that looks like."
Quebec, Canada's second-most populous province, is struggling with surging Covid hospitalisations. The province's public health director stepped down earlier this week citing an "erosion" of public trust in anti-pandemic measures.
Guardian reader and Montreal resident, Chris Batory, said the fact that more than 7,000 people lined up to receive their first vaccination in Quebec on Wednesday shows the strategy has worked, "for one day anyway!" he added.
"Our highest in several days," Quebec's health minister Christian Dubé tweeted, noting that 5,000 appointments were also made on Monday. "This is encouraging."