In the United States scattered shortages of Covid-19 vaccines persisted on Saturday under pressure from growing demand, as previously inoculated Americans returned for their required second shots and millions of newly eligible people scrambled to get their first.
The supply gaps, coming as the vaccination effort enters its second month, prompted some healthcare systems to suspend appointments for first-time vaccine seekers, and one New York healthcare system to cancel existing ones.
"As eligibility increases, you just increase demand, but we're not able to increase supply," Northwell Health spokesman Joe Kemp said.
Northwell, New York's largest healthcare provider, offers appointments only as it gets more vaccine, and only after allocating doses to people scheduled for their second shots, Kemp said.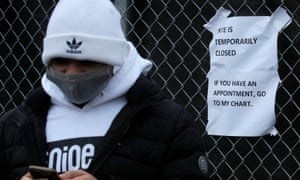 Although the supply flow has been sporadic, Northwell expects to offer appointments in the coming week.
Both approved vaccines, one from Pfizer Inc and BioNTech and the other from Moderna Inc, require a booster three to four weeks after the first shot to maximise their effectiveness against the coronavirus.
While healthcare workers and nursing home residents and staff got first priority, eligibility for the vaccines has since widened. Some states opened it to healthy people aged 65 and up and people of any age with pre-existing conditions.
Besides New York, signs of vaccine supply strains appeared in Vermont, Michigan, South Carolina, New Jersey and Oregon.
In Oregon, governor Kate Brown said vaccinations for seniors and educators would be delayed, and Vermont governor Phil Scott said the state would focus exclusively on its over-75 population because of "unpredictable* federal supplies. (Reuters)