Germany will not be able to lift all measures aimed at curbing the spread of the coronavirus at the beginning of February, Health Minister Jens Spahn said, stressing the need to further reduce contacts to fend off a more virulent strain of the virus.
"One thing is already evident: It will not be possible to loosen all restrictions on Feb. 1," Reuters said he told German radio on Wednesday, adding it would take another two or three months for the effects of the vaccination campaign to kick in.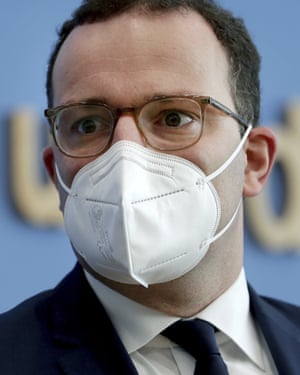 Bild reported on Tuesday that Chancellor Angela Merkel had told a meeting of lawmakers that the current lockdown could last until the start of April.
The German cabinet is set to meet later on Wednesday to approve stricter controls on people entering the country after a national lockdown was last week tightened and extended to the end of January.
The new rules will require people arriving from countries with high case loads or where a new, more virulent strain of the virus is circulating to take a test for the disease.
The Robert Koch Institute (RKI) for infectious diseases reported 19,600 new infections on Wednesday. The death toll rose by 1,060 to 42,637, the tally showed.
Hospital admissions in part of UK fall for first time since Christmas
In the UK, the Health Service Journal has reported that coronavirus hospital admissions have fallen in London and the south east for the first time since Christmas.
According to HSJ, the news gives "the first substantive indication that the third wave may have peaked in two of the regions where it began".
The rolling seven-day total of admissions fell by 131 to 5,919 on January 10. But the number of admissions recorded that day, 734, was still one of the 20 busiest days since the pandemic began.
You can read the HSJ story here.
Updated
at 3.17am EST
In France, government scientific adviser Jean-François Delfraissy has said it is too late to stop the so-called "British variant" reaching the country but that it may still be possible to slow the spread of the "South African variant" by limiting travel.
Delfraissy also said that if France is able to vaccinate 12 million people by April, the crisis can be behind the country by September.
These snap lines are from Reuters – we'll bring you fuller quotes when we have them.
Updated
at 3.14am EST
NHS patients could be moved to hotels to ease pressure, says Hancock
The UK health secretary, Matt Hancock, (see earlier post) has said the NHS is considering plans to move some patients into hotels to ease pressure on hospitals.
Hancock told Sky News: "There are huge pressures on the NHS and we are looking to all different ways that we can relieve those pressures.
"We would only ever do that if it was clinically the right thing for somebody. In some cases, people need sit-down care, they don't actually need to be in hospital bed.
"It isn't a concrete proposal by any means but it is something that we look at as we look at all contingencies."
Updated
at 3.14am EST
In South Korea, a court on Wednesday acquitted the leader of a Christian sect charged with obstructing efforts to stamp out one of the world's first big surges of novel coronavirus infections, the Yonhap news agency said.
Lee Man-hee, a self-proclaimed messiah who founded and heads the Shincheonji Church of Jesus, had been accused of violating the Infectious Disease Control and Prevention Act by providing incomplete lists of church members requested by health authorities to trace suspected coronavirus infections.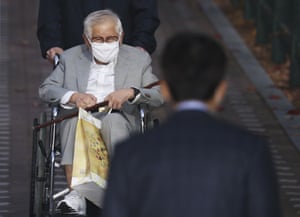 The church was at the centre of the first major Covid-19 epidemic outside China early last year, with nearly 4,200 of its 310,000 followers infected after attending a service in the city of Daegu.
Authorities at the time complained that Lee was not fully cooperating when it came to providing the names of everyone who might have attended services at the church.
Prosecutors had sought a five-year jail term and 3m won ($2,700) in fines for Lee. Lee denied any wrongdoing. He apologised that some church members had caught the virus.
The Suwon district court acquitted him of the charges, saying lists of church members did not constitute key elements of epidemiological surveys as defined in the law, Yonhap said.
The court, however, found Lee guilty of embezzling 5.6bn won ($5.11m) of church funds to build a residence, and using government facilities for religious services without approval, handing him a four-year suspended prison sentence.
The church welcomed Lee's acquittal of the Covid-19 accusations but expressed "deep regret" that he had been found guilty of the other charges.
It said it would appeal to prove his innocence.
Updated
at 3.15am EST
In the UK, health secretary Matt Hancock has said coronavirus lockdown restrictions will remain in place in England for as "long as they are necessary".
Hancock said the vaccination programme was "on track" to deliver the jab to the 14 million most vulnerable people by 15 February. However, he told Sky News it was "impossible to know" when restrictions could be eased.
"We will keep the restrictions in place not a moment longer than they are necessary, but we will keep them in place as long as they are necessary," he said.
"These measures that we have got in place that we hope to be able to lift, and we should be able to lift when we have been able to protect through vaccination those who are vulnerable – right now the vaccination is not in a position to do that."
Asked about the row over food parcels given to parents during lockdown, which focused on the schools catering company Chartwell after pictures emerged of the apparently meagre contents of the firm's parcels, Hancock said: "The company has apologised and rightly so."
Updated
at 2.48am EST
Japan expands state of emergency as infections surge
Japan is set to expand a coronavirus state of emergency on Wednesday to seven more regions including the major cities of Osaka and Kyoto, as infections surge nationwide.
AFP reported that while the country's outbreak remains comparatively small, with about 4,100 deaths overall, there has been a sharp rise in cases this winter and medics say hospitals are under heavy strain in the worst-affected areas.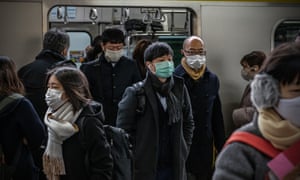 The month-long emergency measure – which unlike strict lockdowns elsewhere in the world carries no enforcement mechanism – was implemented in the greater Tokyo area last week.
It asks restaurants and bars to close by 8pm, with residents requested to avoid unnecessary outings and telework strongly encouraged.
"We want to have a declining trend in infections by 7 February, by all means," said Yasutoshi Nishimura, the minister in charge of Japan's pandemic response, referring to the period's planned end date.
The move, expected to be announced by prime minister Yoshihide Suga this evening, means that, from Thursday, 11 of the country's 47 prefectures will be under the state of emergency – accounting for about 60% of its GDP.
Updated
at 2.49am EST
Good morning. This is Archie Bland picking up the global coronavirus liveblog from Helen Sullivan, and beginning in the Chinese province of Heilongjiang, where the government has declared an ""emergency state", telling residents not to leave the province unless absolutely necessary, and to cancel conferences and gatherings.
That was in response to the province of 37.5 million people finding 28 Covid-19 cases on Wednesday, including 12 that were asymptomatic.
Three infections were found in the provincial capital Harbin, which is hosting a famous ice sculpture festival that is usually a big draw for tourists.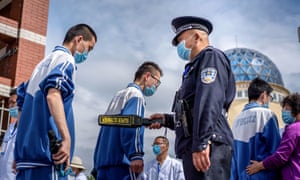 Suihua city, a short car journey north and home to more than 5.2 million people, was sealed off on Monday after reporting one confirmed case and 45 asymptomatic cases.
China has recorded the biggest daily jump in Covid cases in more than five months (see earlier post), despite three cities in lockdown, increased testing and other measures aimed at preventing another wave of infections in the world's second biggest economy.
Here's our latest story from China:
Updated
at 2.50am EST
Summary
Here are the key developments from the last few hours:
The African Union has secured close to 300 million Covid-19 vaccine doses in the largest such agreement yet for Africa, an official said on Tuesday. The 300m doses are being secured independently of the global Covax effort aimed at distributing Covid-19 vaccines to lower-income countries, the official said.
New data shows 50.4% efficacy for China's CoronaVac vaccine in Brazil. A coronavirus vaccine developed by China's Sinovac Biotech was just 50.4% effective at preventing symptomatic infections in a Brazilian trial, researchers said on Tuesday, barely enough for regulatory approval and well below the rate announced last week.
US CDC expands pre-flight Covid testing. Anyone flying to the US will soon need to show proof of a negative test for Covid-19, health officials announced on Tuesday. The Centers for Disease Control and Prevention requirement expands on a similar one announced late last month for passengers coming from the UK. The order takes effect in two weeks.
English Covid rules have changed 64 times since March, says barrister. Lockdown rules in England have been changed at least 64 times by the government since the start of the coronavirus pandemic, a human rights barrister has calculated, amid growing calls for clearer guidance for the public.
US Operation Warp Speed chief resigns. Operation Warp Speed Chief Adviser Dr Moncef Slaoui has resigned at the request of the incoming Biden team, in a plan that would see him stay in the role for a month to help with the transition.
WHO mission will fly directly to Wuhan. The World Health Organization's investigative mission will fly directly to Wuhan, China's foreign ministry has confirmed. In a regular press briefing on Tuesday afternoon, spokesman for China's ministry, Zhao Lijian, said the team would fly directly from Singapore into Wuhan. Zhao didn't answer questions about whether the team would quarantine, and gave no further details.
China sees highest daily case rise in five months. China has recorded the biggest daily jump in Covid cases in more than five months, despite three cities in lockdown, increased testing and other measures aimed at preventing another wave of infections in the world's second biggest economy.
Indonesia's president receives vaccine. Indonesian president Joko Widodo became the first person in the country to receive a shot of a Chinese-made Covid-19 vaccine on Wednesday morning, as health officials began an immunisation campaign in one of the world's most populous countries.
Former Bolivian President Evo Morales has tested positive for coronavirus and is getting treatment to combat symptoms, according to a statement issued by his office late on Tuesday.
Micronesia president said first Covid case not a threat to country. The president of the Federated States of Micronesia has said the country's first case of Covid-19 – detected in a sailor on board a ship held in an island lagoon – does not pose a threat to the wider community.
California lifts stay-home order for Sacramento region. California lifted a stay-at-home order in the 13-county Sacramento region on Tuesday as hospital conditions improved, a rare turn of good news as the state pushes through what Governor Gavin Newsom called "its most intense surge" of the coronavirus.
Tokyo 2020 head says 'impossible' to delay Olympics as public opposition grows. The president of the Tokyo 2020 organising committee, Yoshiro Mori, has said preparations for the summer Olympics will continue, despite growing doubts that the Games can be held while the coronavirus pandemic continues to rage.
Updated
at 2.00am EST