China's exports grew more than expected in December, albeit at a slower pace than the month before, as global demand for Chinese goods remained solid, while import growth quickened, customs data showed on Thursday.
Exports rose 18.1% in December from a year earlier, slowing from a 21.1% jump in November. Analysts in a Reuters poll had expected exports to grow 15% year-on-year last month.
Imports meanwhile rose 6.5% in December from a year earlier, quickening from 4.5% growth in November and beating expectations for a 5% increase in the Reuters poll.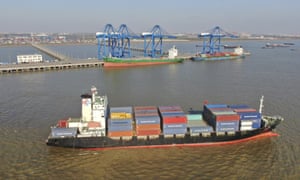 Analysts have said Chinese exports will continue to be supported by demand for medical supplies and work-from-home products in major trading partners struggling with fresh waves of coronavirus infections.
But there are some concerns that a rise in raw material prices and a recent rally in the local currency could squeeze exporters' profits. The onshore yuan strengthened 6.7% in 2020 – its first annual rise in three years.
China posted a trade surplus of $78.17bn in December. Analysts in the poll had expected the trade surplus to narrow to $72.35bn from $75.40bn in November.
Its trade surplus with the United States narrowed to $29.92bn in December from $37.42bn in November.
The Mexican government said Wednesday that it and 10 other countries in North and Central America are worried about the health risks of Covid-19 among migrants without proper documents.
AP: The statement by the 11-member Regional Conference on Migration suggests that Mexico and Central America could continue to turn back migrants on the basis of the perceived risks of the pandemic.
The group "expressed concern over the exposure of irregular migrants to situations of high risk to their health and their lives, primarily during the health emergency."
Over the last year, authorities in Mexico, Guatemala and Honduras have turned back or stopped migrant caravans seeking to reach the US border, in some cases demanding they show visas or negative coronavirus tests.
The group expressed its support for "safe, orderly and regulated" migration.
The group has also stressed the need to improve conditions in southern Mexico and Central America, so people won't feel forced to emigrate.
The regional conference includes the United States, Canada, Belize, Costa Rica, Honduras, México, Nicaragua, Panama, El Salvador and the Dominican Republic.
Philippines approves Pfizer-BioNTech vaccine for emergency use
The Philippines' Food and Drug Administration has authorized the emergency use of Pfizer Inc and BioNTech SE's Covid-19 vaccine, its head said on Thursday.
The Pfizer-BioNTech vaccine, which has shown a 95% success rate, is the first vaccine the Philippines has approved.
FDA head Rolando Enrique Domingo told a media briefing China's Sinovac Biotech Ltd on Wednesday submitted to regulators its emergency use authorization application.
WHO team touches down in Wuhan
The WHO's global team of researchers have Wuhan, the Chinese city where the coronavirus pandemic was first detected, to conduct a politically sensitive investigation into its origins amid uncertainty about whether Beijing might try to prevent embarrassing discoveries, AP reports.
The 10-member team sent to Wuhan by the World Health Organization was approved by President Xi Jinping's government after months of diplomatic wrangling that prompted an unusual public complaint by the head of the WHO.
Scientists suspect the virus that has killed 1.9 million people since late 2019 jumped to humans from bats or other animals, most likely in China's southwest. The ruling Communist Party, stung by complaints it allowed the disease to spread, says the virus came from abroad, possibly on imported seafood, but scientists reject that.
CGTN, the English-language channel of state broadcaster CCTV, reported the WHO team's arrival. The members include virus and other experts from the United States, Australia, Germany, Japan, Britain, Russia, the Netherlands, Qatar and Vietnam.
A government spokesman said this week they will "exchange views" with Chinese scientists but gave no indication whether they would be allowed to gather evidence.
They will undergo a two-week quarantine as well as a throat swab test and an antibody test for Covid-19, according to a post on CGTN's official Weibo account. They are to start working with Chinese experts via video conference while in quarantine.
The Hebei death comes as China readies for the arrival of an expert team of scientists from the World Health Organization, who will start a politically sensitive investigation into the origins of the Covid-19 pandemic.
The 10-strong team is expected to arrive shortly in Wuhan, the central Chinese city where the virus was first detected in late 2019.
Peter Ben Embarek, team lead for the mission, said the group would start with a two-week quarantine at a hotel due to China's border requirements.
"And then after the two weeks, we would be able to move around and meet our Chinese counterparts in person and go to the different sites that we will want to visit," he said.
He warned it "could be a very long journey before we get a full understanding of what happened".
Beijing has argued that although Wuhan is where the first cluster of cases was detected, it is not necessarily where the virus originated.
"I don't think we will have clear answers after this initial mission, but we will be on the way," Embarek added.
"The idea is to advance a number of studies that were already designed and decided upon some months ago to get us a better understanding of what happened," he said.
The long-delayed WHO trip comes more than a year after the pandemic began and has sparked political tensions over allegations that Beijing tried to thwart the project.
Updated
at 11.31pm EST
China records first local coronavirus death in eight months
A team of experts from the World Health Organization were set to arrive in the Chinese city of Wuhan on Thursday as China reported its first death from Covid-19 in eight months, according to China's National Health Commission.
Health authorities gave no details about the latest death except that it occurred in Hebei province, the Global times reports.
The government has placed several cities in the province under lockdown.
No deaths have been reported in mainland China since May last year, with the official death toll now standing at 4,635.
As news of the latest death emerged on Thursday, the hashtag "New virus death in Hebei" quickly ratcheted up 100 million views on Chinese social media platform Weibo, AFP reports.
More than 20 million people are under lockdown in the north of China and one province has declared an emergency, as Covid-19 numbers climb after several months of the country reporting only a handful of daily cases.
China had largely brought the virus outbreak under control through a series of strict lockdowns and mass testing. But another 138 infections were reported by the National Health Commission on Thursday – the highest single-day tally since March last year.
Infections are still small compared with many other countries that are seeing record numbers of infections, but Beijing is anxious to stamp out local clusters ahead of next month's Lunar New Year festival when hundreds of millions of people will be on the move across the country.
Authorities last week launched a mass testing drive and closed transport links, schools and shops in Hebei's capital city Shijiazhuang – the epicentre of the latest outbreak.
Neighbouring Xingtai, home to seven million people, has also been locked down since last Friday, as have the five million people of Langfang city.
As infections have spread, northeastern Heilongjiang declared an "emergency state" on Wednesday, telling its 37.5 million residents not to leave the province unless absolutely necessary.
Indonesian health workers receive vaccination
Indonesia started vaccinating health workers and public servants for Covid-19 on Thursday, a day after President Joko Widodo received the first shot of China's Sinovac Biotech vaccine.
The Health Ministry is planning to vaccinate more than 1.3 million health workers and 17.4 million public officials in the first stage.
Indonesia, the world's fourth most populous country, plans to vaccinate two-thirds of its population of about 270 million people — or just over 180 million people.
"The pandemic is still going on and health care workers are the front-liners in caring for COVID-19 patients," Deputy Health Minister Dante Saksono said.
The first 25 health workers to get the jab were employees of Jakarta's Cipto Mangunkusumo Hospital.
Hospital Director Lies Dina Liastuti said a total of 6,000 will be vaccinated at a rate of 275 a day.
Japan set to expand state of emergency
Japan is set to expand its state of emergency in greater Tokyo from today to seven more regions including major cities Osaka and Kyoto and also to tighten border restrictions as cases surge.
"We continue to see a serious situation," Prime Minister Yoshihide Suga said, adding the measures were "indispensable".
"We must overcome this challenge that we face."
While Japan's outbreak remains comparatively small, with around 4,100 deaths overall, medics say hospitals are under heavy strain from spikes in the worst-affected areas.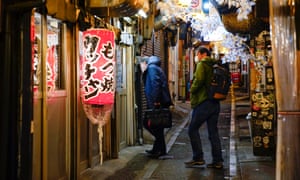 Colombia extends selective quarantine until the end of February
Colombia will extend a so-called selective quarantine until the end of February, President Ivan Duque said in a nightly address on Wednesday.
Reuters: The Andean country began more than five months of lockdown in March to control the spread of coronavirus. It moved to a much-looser "selective" quarantine at the start of September, allowing dining at restaurants and international flights.
The selective quarantine was due to lift on Jan. 16, but will now run until 28 February, Duque said. A health state of emergency declared by the government is due to lift on the same day.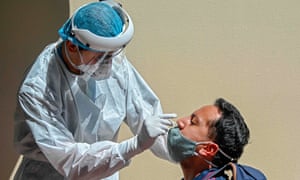 Colombia has reported more than 1.83 million coronavirus infections, as well as 47,124 deaths from Covid-19, the disease it causes.
Mayors and governors will be able to impose restrictions on mobility as needed, Duque said, such as when occupation levels of intensive care units increases.
Following an increase in coronavirus infections, Colombia's capital Bogota has imposed a range of restrictions on mobility in the city, including strict two-week quarantines in many of its neighborhoods.