Hong Kong continues to battle a new outbreak, which now includes a cluster among the city's ubiquitous cabbies.
On Thursday Hong Kong health authorities reported an additional 42 cases, 34 of which were local transmissions. At least two cases remain under investigation, with no identified source. That brings the city's total during this pandemic to 1,365 confirmed cases.
Communicable Disease Branch Head Dr Chuang Shuk-kwan said six taxi drivers had been diagnosed with Covid-19, and the city was publishing their license plates in the hope that passengers would make contact. Hong Kong's 40,000 taxi drivers have been urged to take extra precautions, including eating alone and avoiding restaurants usually popular with drivers.
Ng Kwan-sing, vice-chairman of the Hong Kong Taxi Council told the South China Morning Post the industry had largely rebounded to pre-pandemic levels, but predicted this outbreak would see a 10 or 20% drop.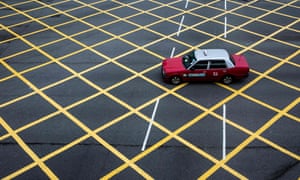 The latest outbreak, which authorities are terming a "third wave" which will see restrictions reintroduced on Saturday, is particularly concerning as it involves an aged care home for the first time. On Wednesday health authorities reported eight cases at the Kong Tai Care for the Aged home, including four staff. Yesterday, Dr Chuang said another 23 people at the facility are now infected.
On Thursday Professor Gabriel Leung, head of the University of Hong Kong's medical school and a senior advisor to the government's response team, said he suspected the aged care home outbreak began with a staff member, South China Morning Post reported.
Leung told the paper officials were only testing an average of three staff members per aged care facility, when they should be testing half or two thirds.
He said increasing testing and targeting specific high-risk groups could help contain the outbreak and avoid needing to enact a lockdown on Hong Kong which he said would "impose serious social, economical, psychological and political costs".