Hungary has imposed new border restrictions including banning foreign visitors from certain countries, in an attempt to limit the spread of coronavirus.
Starting Wednesday, Hungarian nationals returning from high risk countries listed as "yellow" and "red" will have to go through health checks at the border and quarantine for two weeks, even if they do not have the virus. The only exception to this is if someone produces two negative test results from the previous 5 days.
Foreigners from "red" countries will not be allowed to enter, but those from "yellow" countries will be subject to the same restrictions as Hungarian nationals.
The same applies to foreigners coming from "yellow" countries, but those from "red" countries will be barred from entry.
Countries in the Balkans such as Albania, Kosovo, Montenegro and neighbouring Ukraine are some of those listed the red category, as are all African and Asian countries apart from China and Japan.
Serbia, Bulgaria, Portugal, Romania, Russia, Sweden, and the United Kingdom are among countries listed as "yellow", while travel from Croatia – a popular holiday destination for Hungarians – is free for the time being. The list will be regularly reviewed.
Transit and cargo travel, as well as business trips are exempt from the restrictions but health checks can be conducted.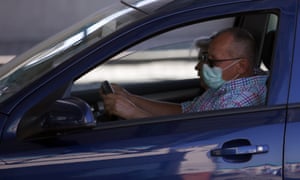 According to the Johns Hopkins University tracker, Hungary has 4,234 confirmed cases, with a death toll which stands currently at 595.
Hungary lifted most of its lockdown restrictions in May and opened its borders to travellers from European Union states and neighbouring non-EU members, but has clamped down again in light of mounting numbers of cases in several countries.