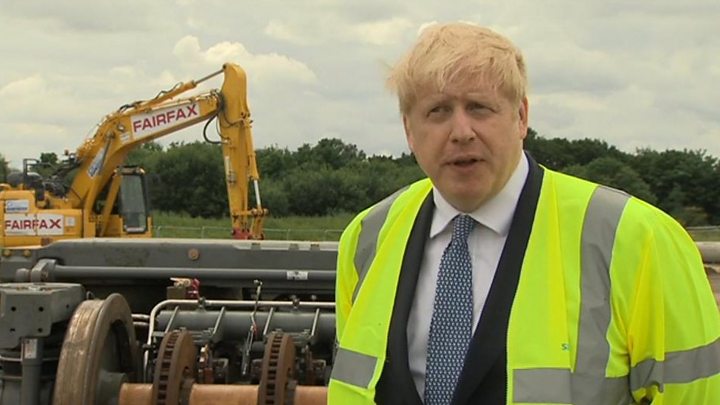 Boris Johnson has been criticised for saying "too many care homes didn't really follow the procedures" during the coronavirus outbreak.
The prime minister was responding to the head of NHS England's call for reform in social care within a year.
Mr Johnson said it was "important to fund" the sector, but it needed to be "properly organised and supported".
Mark Adams, CEO of charity Community Integrated Care, told the BBC the PM's comments were "cowardly".
Speaking to the Radio 4's Today programme, Mr Adams said he was "unbelievably disappointed" by the reaction.
"I think at best this was clumsy and cowardly," he continued.
"But to be honest with you, if this is genuinely his view, I think we're almost entering a Kafkaesque alternative reality where the government sets the rules, we follow them, they don't like the results, they then deny setting the rules and blame the people that were trying to do their best."
Mr Adams added there had been a "travesty of leadership" from the prime minister on care homes.
Earlier, the National Care Forum said Mr Johnson's remarks were "frankly hugely insulting" to care workers.
'Aggrieved'
Vic Rayner, executive director of the forum which represents 120 social care charities, told BBC Newsnight that care homes followed the guidance "to the letter" but the government's attention was focused on hospitals.
"There will be a lot of people within the care sector who feel that their efforts have gone unrecognised and who I think will feel rightly aggrieved that all the hard work and enormous effort they've put in hasn't been acknowledged," she said.
Care homes have been at the centre of the coronavirus crisis in the UK.
Almost 30,000 more care home residents in England and Wales died during the outbreak than during the same period in 2019 – with two-thirds of those deaths attributed to the virus.
Shadow care minister Liz Kendall told the BBC that care workers had been "abandoned" by the government, adding: "This attempt to shift responsibility is a new low."
Asked if he agreed with Mr Johnson's comments, Business Secretary Alok Sharma told BBC Breakfast "no-one is suggesting care homes have not done a great job under really difficult circumstances".
He said what the PM was pointing out was that "nobody at the time knew what the correct procedures were" because of a lack of understanding of levels of asymptomatic transmission and that is why "detailed guidance" was put in place for care homes to follow.
Johnson needs the care sector on side
Analysis by Helen Catt, BBC News political correspondent
After 30,000 excess deaths were recorded in care homes in England and Wales in three months – two thirds of them directly attributed to Covid-19 – the government's response to the pandemic in the sector is coming under increasing scrutiny.
The government maintains it threw a "protective ring" around care homes – a claim critics say is at odds with failures in providing personal protective equipment (PPE) and allowing hospital patients to be discharged without being tested.
Boris Johnson has promised to "fix" the social care system, although the government has yet to set out a precise plan for how.
"Solving" social care is a problem that has beaten many a government before this, so if the prime minister is to succeed, he is going to need the sector on side.
Whether his comments are an attempt to shift the blame, or just a case of unfortunate wording, run-ins like this won't help.
NHS England head Sir Simon Stevens told the BBC's Andrew Marr on Sunday that coronavirus had shone a "very harsh spotlight" on the "resilience" of the care system.
Asked about the comments, Mr Johnson said: "One of the things the crisis has shown is we need to think about how we organise our social care package better and how we make sure we look after people better who are in social care.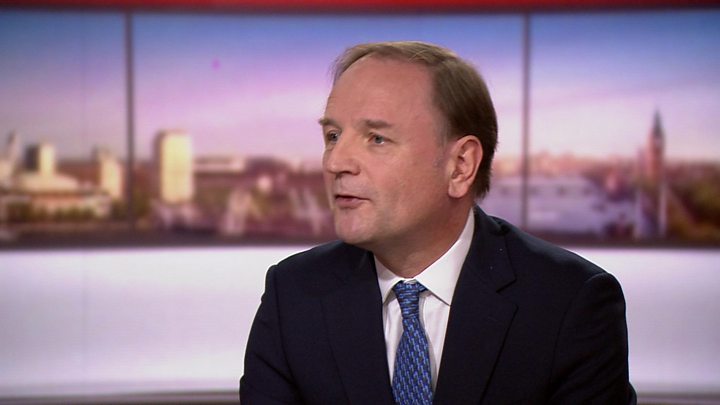 "We discovered too many care homes didn't really follow the procedures in the way that they could have but we're learning lessons the whole time."
Other organisations representing care providers also criticised Mr Johnson's comments, with the Independent Care Group said the vast majority of providers had "done their absolute best in the face of slow and conflicting advice".
Mike Padgham, chairman of the group, said: "We should not be getting into the blame game and it is wrong to criticise care and nursing homes at this time.
"Care providers may not have got everything perfect but neither has the government. For far too much of this pandemic, providers were operating in the dark over what they ought to do and with one arm behind their backs in terms of the support they were given.
"In those circumstances, they have worked miracles."
Ahead of December's election, the Conservatives pledged an extra £1bn per year for social care in England over the next five years.
Mr Johnson has also stated on a number of occasions he would bring forward a plan on social care reform, but it has yet to be published.
The government has given an extra £3.2bn in emergency Covid-19 funds to English councils, which can be put towards helping with social care costs.
Ministers have also promised an additional £600m for care homes to help with controlling infections.
---
How do you think care homes have handled the coronavirus crisis? Please share your experiences by emailing haveyoursay@bbc.co.uk.
Please include a contact number if you are willing to speak to a BBC journalist.