A guard working at a makeshift immigation detention centre at Melbourne's Mantra Bell City hotel in Preston has tested positive for Covid-19.
The third floor of the hotel is being used as a detention centre for about 65 refugees and asylum seekers brought to Australia under the repealed medevac laws.
The Department of Home Affairs told Guardian Australia that the guard had tested positive on 8 July after developing symptoms the day before. He had not worked at the hotel since 4 July and had minimal contact with other staff or detainees.
Australian Border Force staff informed the men of the diagnosis late on Sunday night.
A refugee present told Guardian Australia that "tension was high" at the meeting, and that the men expressed their fears of contracting the coronavirus. Men had seen workers with protective gear cleaning the hotel earlier that morning.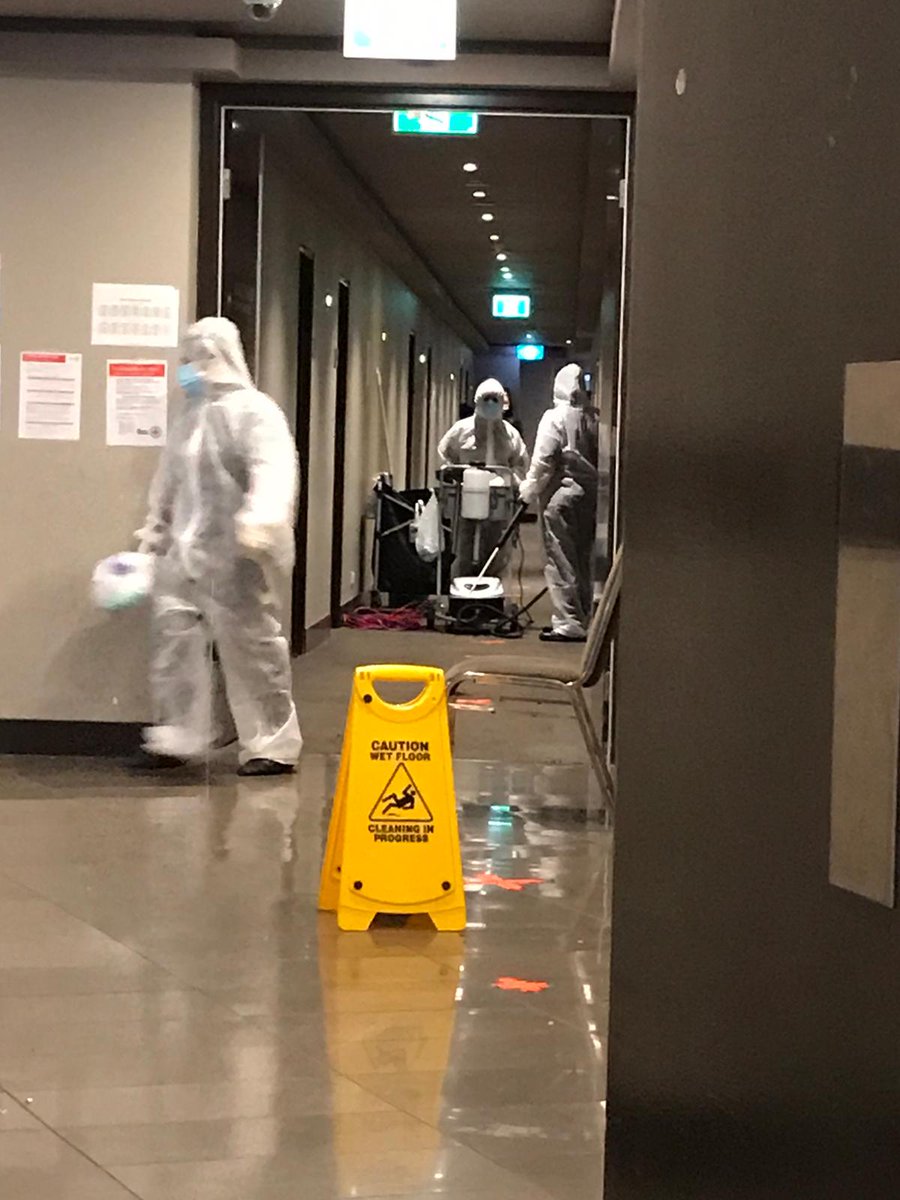 The department said the risk of infection to detainees and other staff was considered low, and that the hotel had undergone deep cleaning.
The diagnosis marks the second time a guard at a hotel detention centre has tested positive for Covid-19, after a Brisbane worker was diagnosed in March.
The refugees held at the Mantra were told on Sunday night that the guard was employed by MSS Security, two refugees present said.
The makeshift detention centres at the Mantra hotel and Brisbane's Kangaroo Point Central are mainly run by Serco, but refugees at both hotels say that staff from MSS are also present.
MSS Security is one of the private security companies that have come under fire for their handling of hotel quarantine in Melbourne. MSS was responsible for guarding people at the Stamford Plaza in Melbourne's CBD, where 42 people were infected. MSS also provided security guards at the public housing towers placed under a hard lockdown in Melbourne last week.
The Department of Home Affairs did not respond to Guardian Australia's questions about the arrangement with MSS. Guardian Australia has requested comment from MSS Security.
For months, immigration detainees have expressed fears that they are not able to socially distance inside detention and that they are vulnerable to guards and other employees bringing the virus to them.
The government has ignored calls from infectious diseases experts to release detainees to reduce the risk of an outbreak.
The acting immigration minister, Alan Tudge, told Insiders host David Speers on Sunday morning the government planned to keep the men in the hotels until they were able to be resettled in the US or chose to return to Nauru or Papua New Guinea or their home countries.