The decision to push ahead with the Australian Open has angered Australians still stuck abroad.
News about the remarkable effort going into hosting the tournament – including charter flights for staff and players and extra resources for hotel quarantine – is not going down well in Facebook groups like Aussie's Abandoned Abroad, where users share horror stories about cancelled flights, family turmoil, stress and heartbreak.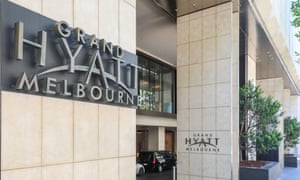 One user described the stress of repeated flight cancellations as he attempts to return to Australia before his daughter gives birth to twins.



Luckily 1,200 tennis players and staff flying in for the Oz Open!!
Another user posted a link to a news article about Victoria's quarantine plans for the tournament, saying only:



I have no words ….(Or at least none I'd be willing to post here).
Others wondered how it was that Tennis Australia was able to manage charter flights to bring players and staff to Melbourne from all over the world for quarantine, when the federal government could not.



Tennis Australia could manage to organise 15 charter flights in such a short time from around the world but the Aust Govt can't? Mind boggling! or it's about money?
Updated
at 11.15pm EST
Four people found dead in Melbourne home
Updated
at 10.34pm EST
Covid-positive tennis player allowed to board Australian Open charter flight
Updated
at 10.32pm EST
Josh Frydenberg condemns US Capitol attack as 'abhorrent' and despicable'
The treasurer, Josh Frydenberg, has described the deadly storming of the US Capitol building last week as an abhorrent, despicable attack on democracy.
Frydenberg was asked today to comment on Donald Trump becoming the first president in US history to be impeached a second time. The sole article of impeachment – which charged the defeated president with "inciting an insurrection" – was backed by 10 House Republicans.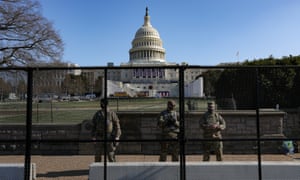 Frydenberg, the deputy Liberal party leader, said it was not for him to provide a running commentary on political and democratic processes in the US – but he was notably stronger in his language than that used by Scott Morrison last week.



What I can say is those images we saw of the riots in Washington DC were abhorrent – it was despicable, it was disgusting. It was condemned by the Morrison government. Those sorts of riots, those violent demonstrations have no place in the United States or here in Australia … That was an attack on America's democratic institutions and therefore an attack on democracy itself and it was very, very concerning to see.
Australia's acting prime minister, Michael McCormack, earlier this week touched on Trump's own role in inciting the violence, describing Trump's refusal to concede defeat in the presidential election and his inflammatory tweets as "unfortunate".
But McCormack drew flak for comparing the deadly riots to the Black Lives Matter protest movement and saying "all lives matter".
Overnight, Human Rights Watch urged the Morrison government to treat the deadly mob assault on the US Capitol as "a wake-up call" and for Australian security agencies to be vigilant in countering the growth of rightwing extremism at home.
The Australian director at Human Rights Watch, Elaine Pearson, said: "The Australian government should speak plainly and consistently in condemning the actions of those who undermine democracy, even when it is the president of the United States."
Updated
at 10.15pm EST
Treasurer says some businesses will 'not make it to the other side of the Covid crisis'
The treasurer, Josh Frydenberg, says some businesses will not make it to the other side of the Covid crisis, as he defends the planned end of the federal government's jobkeeper wage subsidy at the end of March.
During a visit to a cafe in Torquay, Victoria, today, Frydenberg said the government intended to allow the jobkeeper program to conclude in line with its currently legislated end date. The government also had "no plans to change the major parameters of the jobkeeper program" despite calls for it to continue for harder hit industries.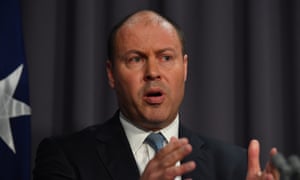 Frydenberg played down concerns of a fiscal cliff at the end of March, instead pushing a more upbeat message:



As the restrictions are eased, as confidence comes back, as the economic support that we have provided continues to roll through the economy, more people will find jobs, businesses will stay on their feet, and we'll get through this crisis.
Pressed on whether he expected to see a wave of insolvencies, Frydenberg said:



Well certainly there will be some who have deferred their insolvencies from last year that may go into that position this year, but overall the economy will continue to strengthen even when those temporary emergency measures come off and that insolvency legislation that passed the parliament will be a great support.
Frydenberg said it was "always the case that some businesses would not make it to the other side of the Covid crisis" but the government's focus had "always been to give every business the best chance of getting to the other side".
The government has cited figures indicating an additional $200bn is sitting on household and business balance sheets compared to the start of last year. Frydenberg said it was not for him to tell people when or how to spend these savings, but he was "confident that people will spend that money across the economy – that will help generate economic activity".
Updated
at 10.07pm EST