Key events
What we learned, Monday 29 August
And with that, we are going to put the blog to bed for the evening. Thank you so much for spending the day with us.
Before I bounce, let's go through the big stories:
We will be back tomorrow to do it all again – stay safe and have a great night.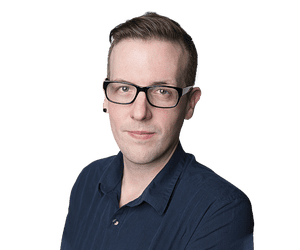 Josh Taylor
Ernest and Young to conduct review after woman found dead in Sydney office
Ernst and Young (EY) will conduct a "comprehensive and wide-ranging" review of the company's health, security and social policies after a woman was found dead in the company's Sydney offices in the early hours of Saturday morning.
New South Wales police said emergency services were called to the George Street offices at 12.20am on Saturday where officers located the body of a woman.
The Australian reported the woman in her early 30s had attended a company social event at the Ivy nightclub on the same street earlier Friday evening and returned to the office afterwards.
The EY chief executive, David Larocca, said in a statement the company was "deeply shocked and saddened" by the tragic event.
"Our hearts go out to family and we have been in contact to offer our support and condolences," he said.
"As a result of this tragedy we are in the process of conducting a comprehensive and wide-ranging internal review encompassing health and safety, security and social events as they relate to our staff."
The company's chief mental health officer will be part of the review and counselling has been offered to all staff.
NSW police said an investigation into the incident was under way and a report would be prepared for the coroner.
Three people killed in Queensland plane crash
Three people have died in a plane crash west of Brisbane this afternoon it has been confirmed.
The Cessna aircraft was reported missing after failing to return from a flight on Monday.
A search was launched after the plane was confirmed to be overdue and due to the remoteness of the area paramedics had to enter on foot, Nine News reported.
The plane ran into bad weather before dropping. It was tracked leaving Roma in western Queensland, stopping at Dalby, before disappearing in the Somerset region.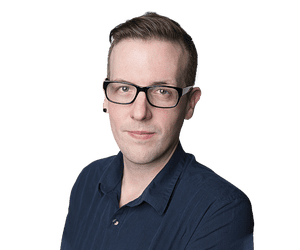 Josh Taylor
Eric Bogle confirms he was not banned from Mt Macedon writers' festival
In a blog post on Monday afternoon the singer-songwriter confirmed what the festival told us earlier today, that his music was not in keeping with the spirit of the festival around the environment.
Bogle said:
The committee replied that, while they were great fans of my music (isn't everyone), they thought that it would be more in keeping with the spirit of the festival, which will have a strong environmental focus, if an artist with environmental credentials was hired instead of one who specialised in war songs. I must stress that the description "pro war songs" was never used at any stage.

They understandably probably wanted a willowy young female in dressed in muslin and chiffon playing a harp and singing about climate change and the price of lettuce rather than a balding red-faced wee Scotsman singing about war and it's many unpleasantries. Talk about being typecast … a quick perusal of my songwriting catalogue revealed at least 15 songs about the environment, climate change, etc. etc.
Bogle wished them luck saying: "I truly believe that you can't have enough writers' festivals."
Australian scientists to monitor Nasa spacecraft on its way to the moon
The Nasa mission has mannequins on board and is a "full dress rehearsal" for sending humans to the moon in 2035, CSIRO's Canberra Deep Space Communication Complex spokesperson Glen Nagle says.
Hail and storms hit western Victoria leaving homes without power
Huge hailstones fell in Mildura this afternoon and Victoria's State Emergency Service is urging people to stay off the roads during storms.
There are 800 properties in western Victoria without power.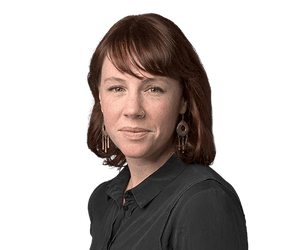 Stephanie Convery
New South Wales rejects accessible home standards
Australia's most populous state confirmed it will opt out of implementing the clauses that would require new homes to have basic accessibility features such as at least one step-free entrance, a toilet on the entry level and reinforced walls in the bathroom.
Three people feared dead in a plane crash west of Brisbane
From AAP:
The aircraft with three people on board was reported missing after failing to return from a flight on Monday, police have confirmed.
A search was launched after the plane was confirmed to be overdue.
Police are yet to reveal details the aircraft, its flight plan or intended destination.
The plane ran into bad weather before dropping, Nine News reports.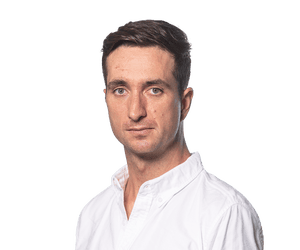 Nino Bucci
Victorian man pleads guilty to harassing ABC journalist Mark Willacy
On 9 November 2021, Rickard and his workmates had a site meeting about 5am where Willacy's reporting was again discussed. He decided to do a Google search for Willacy's name, found his contact number and left a message, the call lasting about 20 seconds.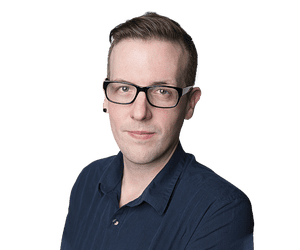 Josh Taylor
Eric Bogle was never booked for Mt Macedon writers' festival, organisers say
Earlier today we reported Australian singer-songwriter Eric Bogle had reportedly been canned from the Mt Macedon writers' festival, with him posting on Facebook that it was due to his songs being "pro-war" (despite his songs being famously anti-war).
The Mountain writers' festival has told us he was not cancelled from the festival, as he had not been booked. The festival was going to host live music but opted against it. The focus of the festival is on the environment and nature. The festival finalised its speakers list a couple of months ago, so they were unsure why this had come up today.
We have sought additional comment from Bogle.
Josh Taylor has more on today's stabbing at a school in Orange here:
How the Covid pandemic influenced far-right extremism in Victoria
From AAP:
The growth of far-right extremism in Victoria and how the Covid-19 pandemic influenced it will be explored in a new report.
Victoria's Legal and Social Issues Committee will hand down its final report on Tuesday after the due date was repeatedly pushed back.
The inquiry was announced in February following a neo-Nazi gathering in the Grampians in January 2021 and the erection of gallows outside parliament as MPs debated pandemic legislation in November.
Liberty Victoria president, Michael Stanton, warned against sweeping reforms to combat the influence of far-right extremism during public hearings in June.
"We need to make sure that in responding to those confronting scenes … that we do not have a legislative response that throws the baby out with the bathwater," he said.
The inquiry also investigated the risk the movement poses to Victoria's multicultural communities, as well as their methods of recruitment and communication.
In her appearance, Swinburne University researcher Belinda Barnet pushed for the expansion of mainstream social media platform regulations to encrypted apps and a national anti-racism strategy.