Key events
What we learned, Thursday 15 September
And that's where we'll leave you this evening. Here's what we learned:
Sarah Martin never misses, and her latest column, on Anthony Albanese's deference to the throne, is a must read:
Adam Morton
Should Anthony Albanese attend the UN climate summit in Egypt?
Some quick thoughts on the discussion about whether Anthony Albanese is, or should be, going to this year's UN climate summit in Egypt in November.
A story in the Australian Financial Review this morning contrasted Albanese's almost-certain non-attendance in Sharm El Sheikh for Cop27 with him calling out Scott Morrison for not committing to go to the Cop26 summit in Glasgow last year.
The two summits are not the same, however. Morrison held out until late before committing to attend the Glasgow meeting while more than 100 leaders said they would go. But this is not the norm for climate summits, and hardly any leaders will be making the trek to Cop27 in two months' time.
Richie Merzian, a former climate diplomat now with the Australia Institute, says this is because – unlike in Glasgow, Copenhagen in 2009 and Paris in 2015 – there are no big political decisions on the table.
This is an "implementation Cop", focused on decisions that can be made by climate, environment and foreign ministers and diplomats. Merzian expects up to a dozen leaders could turn up in Egypt, mostly from the local region.
The Greens can make a logical case that Albanese should go based on the urgency of the crisis and given Labor has promised to bid to host a future Cop with Pacific countries. All positive leadership would be welcome – especially if it were to come with a major announcement.
But Cop27 coincides with both a G20 leaders' meeting in Bali and a parliamentary sitting week. Expect the climate change minister, Chris Bowen, and the assistant climate change minister, Jenny McAllister, to be representing Australia.
Warren Mundine quits SBS board
Failed Liberal candidate Warren Mundine has resigned from the SBS board two years into a five-year term during which he was admonished by the multicultural broadcaster for social media comments "not in line with the values of SBS".
SBS confirmed Mundine had resigned early, citing his other business and personal commitments.
"Warren Mundine has been a valued member of the SBS board since joining in October 2020," the SBS chair, George Savvides, said on Thursday.
"We understand the reasons for his decision, in that he has significant other business and personal commitments, and on behalf of the SBS board and the organisation I thank him for his service."
Here's our full story:
Dutton claims republican's seeking 'political advantage' from Queen's death
If you hadn't seen, earlier this morning opposition leader Peter Dutton claimed republicans are seeking "political advantage from the Queen's death", including one Labor minister opening the door to taking the monarch off the $5 note.
Dutton accused the assistant minister for treasury, Andrew Leigh, of "rewriting history" for claiming King Charles III would not "automatically" feature because Queen Elizabeth II appeared on the note due to her "personal" status.
Read the full story from Paul Karp
Academic calls for truth in political advertising
New laws enshrining truth in political advertising should be introduced to stop politicians lying with "impunity" and prevent division seeping into society, a parliamentary committee has been told.
A submission from UNSW professor George Williams to an inquiry into the May federal election calls for a crackdown on disinformation to strengthen the integrity of the electoral system and Australian democracy.
Williams said a "narrowly drawn law for truth in political advertising" should be a priority for the parliament, which was failing to regulate its own "falsehoods".
"There must always be space for robust debate and to question even the most accepted orthodoxy,'' he said.
"It is also important that any new law cannot be weaponised during an election campaign by one party seeking court injunctions against its opponents."
Williams said a lack of regulation meant "politicians can lie with impunity in the hope of misleading voters to secure electoral advantage", including scare campaigns involving Medicare and death taxes.
"When citizens cannot tell fact from fiction, and leaders spread falsehoods for political advantage, society as a whole is damaged," he wrote.
"The United States readily demonstrates this – Donald Trump's baseless claims about electoral fraud are sowing division and distrust throughout that nation and undermining good governance."
– via AAP
Paracetamol packet sizes should be reduced, TGA recommends
The size of paracetamol packets sold in supermarkets could be reduced and limits introduced on the number of boxes that can be bought in a bid to reduce injury and death from intentional overdoses.
The recommendations are contained in an independent expert report published by Australia's drugs regulator, the Therapeutic Goods Administration. The report found rates of intentional paracetamol overdose were highest among adolescents and young adults and more common among women and girls.
You can read more on the story by Melissa Davey at the link below:
Star's interim chairman apologises
Interim Star Entertainment Group chairman Ben Heap has written a letter to shareholders apologising after the Bell inquiry found the company unsuitable to hold its Sydney casino licence.
The Star has 14 days to respond and show why its licence should not be permanently revoked, with Heap writing it was "clear from the report that we need to fundamentally transform our culture":
We need more transparency, more robust governance and greater accountability. At its heart, we need to be a workplace where our team members feel free to raise concerns, where we have open and honest dialogue with our regulators and independent monitor, and where our leadership is both vigilant and listens when concerns are raised.

Our goal is to earn back your trust and the trust and confidence of the NSW Independent Casino Commission and indeed all our regulators. I recognise that we won't be judged by our words but by our actions. You have my commitment and that of my fellow directors and senior management team that we will do everything in our power to make the necessary improvements.
Players' association slams NRL's sanction of Caitlin Moran
The Rugby League Players' Association has slammed the NRL's decision to sanction NRLW player Caitlin Moran for a social media post following the death of the Queen.
The Newcastle Knights player took down the post but the NRL announced a proposed sanction of a one-match suspension and a suspended fine equal to 25% of her salary.
In a statement, the RLPA say the fine issued to Moran is "far too severe" and that the NRL has a "worrying track record of inconsistent punishments":
The Rugby League Players' Association acknowledges the breach notice the NRL have issued to NRLW player Caitlin Moran.

The RLPA believes a fine equivalent to 25% of Caitlin's salary, although suspended, is far too severe. Caitlin's proposed financial punishment is another example of the inconsistent and disproportionate penalties handed down to players.

Case by case, the NRL has a worrying track record of inconsistent punishments given to players. For integrity-related matters, the RLPA has continually advocated for transparency, but we are yet to see any framework that informs the NRL's sanctions.

The lack of a clear and transparent framework puts players in an incredibly vulnerable position and leaves many within the game scratching their heads at administrative decision-making.

Concerningly, the game wants to be transparent with the public by publicising breach notices, but the game does not want to be transparent with key industry stakeholders on what framework informs that decision making.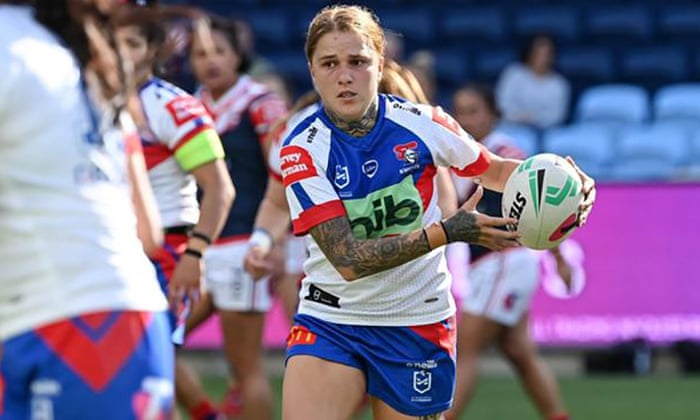 BoM releases latest long-range weather forecasts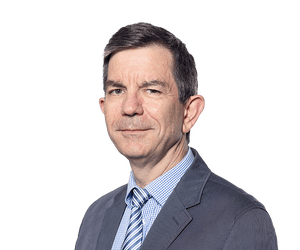 Peter Hannam
Summer's looking a bit wetter than usual for the eastern half of Australia, according to the latest long-range forecasts released by the Bureau of Meteorology today. It's the first look that we've had out to January.
The drivers were identified earlier this week, when the BoM formally declared a third La Niña in as many years, as we reported here:
With that extra rain there will be more cloud cover, and that means it's very likely eastern Australia will have milder-than-usual temperatures out to December. By January the relatively cool patch starts to shrink to cover New South Wales mostly.
That reduction probably reflects the expected breakdown of the La Niña as summer rolls on, as indicated by the model forecasts the bureau relies on. For more on the triple-dip La Niña, have a listen to my colleague Graham Readfearn's Full Story podcast.
Minister says NSW rail union's plan to turn off Opal machines is illegal
The New South Wales transport minister, David Elliott, believes the rail union's plan to switch off Opal card readers next week is "illegal".
As part of the ongoing industrial action undertaken by the Rail Tram and Bus Union, opal machines will be shut down "indefinitely" from 21 September.
Elliott said the government had received legal advice that indicated the action was illegal, and that the government could take any worker seen switching off the machines to court:
Prima facie we believe it's illegal.

I will go down to any court in the country to make sure that any person who is seen to be doing this is prosecuted.

I don't believe any court in this state would say inciting people to destroy public property is anything but illegal.