AMA and RACGP call for delay to new telehealth limits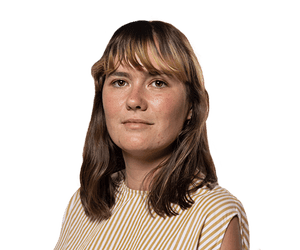 Caitlin Cassidy
Peak medical bodies are calling on the federal health minister to again postpone the introduction of strict telehealth rules due to come into place on Saturday.
The Australian Medical Association and the Royal Australian College of General Practitioners have sent a joint letter to Mark Butler urging him to delay the introduction of the of the 30/20 rule, pressing the Covid pandemic isn't over with further waves expected later in the year.
The rule would result in any GP providing more than 30 daily telephone consults on 20 or more days over a 12-month period being referred to the professional services review – the body responsible for reviewing possibly inappropriate practice at the extreme end of non-compliance.
It was initially due to come into effect on 1 July, but was delayed to "at least September" following lobbying by the RACGP.
Karen Price, adjunct professor and RACGP president, said telehealth consults remained an essential service, particularly for vulnerable patients unable or unwilling to use videoconferencing:
This pandemic is not over and now is not the time to tie our hands behind our backs. Ask any GP and they will tell you that being able to utilise phone-based services for patients remains a vital tool. Phone consults are especially useful when patients are Covid-19-positive, a close contact of someone with the virus or when the practice has multiple staff down with Covid-19.

Keep in mind too that many patients still aren't confident or comfortable using video technology for telehealth consults, so phone services remain an essential option.

This is no time for complacency and no time to limit a tool that we can use to help our patients, especially older people and those with multiple, chronic conditions that need to be carefully managed through regular consultations. GPs and general practice teams on the frontline are doing all we can to ensure patients get the care they need when they need it.
The RACGP has been calling for longer telephone consultations to become a permanent fixture of telehealth and for Medicare phone items for chronic disease management and mental health services to be reinstated as part of the permanent telehealth model.
Key events
And that's where we'll leave you today. It's been a week! Here's a summary of Friday's contribution to it:
Prime minister Anthony Albanese announced that national cabinet has unanimously decided to scrap the mandatory five-day Covid-19 isolation rule from 14 October, with the exception of those working in health or aged care. Sick leave payments tied to the isolation period will also be phased out.
Optus has agreed it will pay for the replacement of passports for people caught up in last week's massive data breach. Meanwhile, the Australian federal police announced Operation Guardian to protect people whose data was leaked from associated crime.
Peak medical bodies the AMA and RACGP called on the federal health minister to again postpone the introduction of strict telehealth rules due to come into place on Saturday.
The wife of Australian economist Prof Sean Turnell, who was sentenced to three years' imprisonment by Myanmar's military junta, has said his sentence is "heartbreaking" for his family and pleaded for his release.
Former Labor defence minister Stephen Smith was announced as the new UK high commissioner.
And Ben Boyd national park on the NSW south coast has been officially renamed Beowa national park, after an independent report showed Boyd's involvement in blackbirding in the mid 1800s was viewed by many at the time as a form of slavery.
Thanks so much for sticking with us. Have a lovely Friday night.
Got Covid rules questions? We've got answers
The indefatigable Cait Kelly has all the details on the Covid rule changes, including answers to questions like: what's changing? What was behind the decision? What should I do if I test positive to Covid? What if that, and I need to go to work? How do I know that I'm not infectious?
Find all the answers here:
A largely wet long weekend
Rain, rain, rain for NSW and ACT next week, though some bursts of sun before Tuesday, the Bureau of Meteorology says.
Ben Boyd national park renamed over blackbirding past
Ben Boyd national park on the NSW south coast has been officially renamed as Beowa national park.
State environment minister James Griffin has just made the announcement, saying the chosen new name means "orca" or "killer whale" in Thaua language.
The decision to rename the park was made last year by the former environment minister Matt Kean after an independent report showed Boyd's involvement in blackbirding in the mid 1800s was viewed by many at the time as a form of slavery.
Griffin said in a statement on Friday:
The Aboriginal community in this area called for us to rename Ben Boyd National Park because of Boyd's shocking legacy of blackbirding.

Through an extensive consultation process with more than 60 representatives from the Aboriginal and South Sea Islander community, we listened and learned, and a new, culturally-appropriate name for this magnificent national park was chosen.

The name 'Beowa' celebrates the important connection between the park's coastline and the spiritual lives of its first inhabitants, as well as their beliefs and cultural practices associated with the ocean, in particular orcas.

The NSW South Coast has a long history and association with whaling, particularly around Eden, where the relationship between orcas and Aboriginal people goes back thousands of years.

I want to sincerely thank the Traditional Custodians for their patience and open involvement in the renaming process.
The statement from the minister's office also includes comments from Faye Campbell, one of Aboriginal representatives involved in the consultation process.
Campbell said:
We are saltwater people and our ancestors were the best whalers going.

My ancestor Budgenbro used to communicate with the killer whales and there are a lot of stories to share, now we can.
You can read more about the background to this name change in this story from 2021 by Christopher Knaus:
Is it still the Queen's birthday long weekend?
If you live in NSW, Queensland, South Australia or the ACT then you might get Monday 3 October off work – it's a public holiday in those states.
In NSW, SA and the ACT it's Labour Day, celebrating the vast achievements of Australian workers, including the eight-hour day, most famously (but by far from only) the stonemasons going on strike in 1856 because their bosses wouldn't agree to reduce their extremely long working hours.
In Queensland, though, Monday is a holiday for the monarchy. Here's the Queensland premier, Annastacia Palaszczuk, explaining what they're going to call it from now on.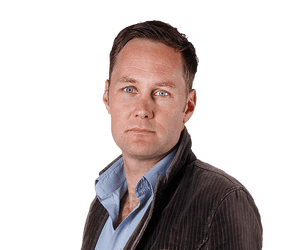 Ben Doherty
Sean Turnell's family speaks
The wife of Australian economist Prof Sean Turnell – who was sentenced to three years' imprisonment by Myanmar's military junta – has said his sentence is "heartbreaking" for his family and pleaded for his release.
In a statement published in Burmese and English, Ha Vu said her husband's sentence – imposed after a secret trial in which Turnell was denied proper legal counsel – had devastated his family.
She said:
It's heartbreaking for me, our daughter, Sean's 85-year-old father, and the rest of our family.

Sean has been one of Myanmar's greatest supporters for over 20 years and has worked tirelessly to strengthen Myanmar's economy.
Ha Vu said her husband had already been held in a Myanmar prison for almost two-thirds of his sentence.
Please consider the contributions that he has made to Myanmar, and deport him now.
Read the full story from Rebecca Ratcliffe and me here:
Anger at end of Covid isolation
Disability advocates are among those expressing distress and concern at the scrapping of mandatory Covid-19 isolation periods.
Victoria closes state-run Covid vaccination centres
In the end of an era, Victoria is closing its vaccination centres today.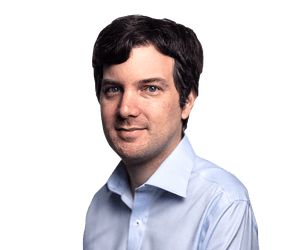 Daniel Hurst
Opposition accuses Labor of diplomatic appointments hypocrisy
The Coalition has accused the Labor government of "hypocrisy" in announcing several diplomatic postings today.
The shadow minister for foreign affairs, Simon Birmingham, said changes to diplomatic postings were "rightly a prerogative of the government of the day". In a statement, he added:
However, it is disappointing to see the curtailing of effective and respected appointments occur under the guise of reducing political appointments at the same time as a Labor political appointment is made.

Appointments outside of government officials have made profoundly positive impacts. Think of the relations built and outcomes secured by Kim Beazley or Joe Hockey in Washington.

Aukus owes much to the relations built by Arthur Sinodinos and George Brandis, along with our UK FTA. While our trade deal with India and their enhanced role in the Quad has occurred during Barry O'Farrell's tenure.
The foreign affairs minister, Penny Wong, announced earlier today that a replacement for Sinodinos in Washington would be revealed before the completion of his posting in February 2023.
She also indicated that Hodgman, the former Tasmanian premier, would finish up as high commissioner to Singapore in February – the same month former NSW premier Barry O'Farrell leaves India. Former Liberal senator Mitch Fifield will conclude as ambassador and permanent representative to the United Nations in June.
Wong revealed that the former Labor defence and foreign minister Stephen Smith would be heading to London, but only after he completes a defence review ordered by the Albanese government that is due early next year.
Birmingham said he acknowledged "the skills and capabilities of Stephen Smith, who is well qualified for the role as Australia's high commissioner to the UK". He said the opposition congratulated Smith on his appointment and would support him in his new role:
However, Mr Smith will need to manage his work on the Defence Strategic Review carefully to avoid any conflict on Aukus matters, given his new appointment and the crucial decisions yet to be made about the class of nuclear powered submarines that Australia will secure.

It is also of concern to see the London post left vacant for so long during sensitive Aukus deliberations, along with unnecessary changes in the Washington post, which is contrary to advice reportedly provided to the Foreign Minister. The government needs to guarantee that these changes will not jeopardise any progress on critical Aukus cooperation.
Some happy bird news! Because who doesn't like birds, especially at Guardian Australia?
BirdLife Australia:
Peregrine chicks typically fledge around 40 days after hatching, so we'll be glued to the livestream over the coming weeks as we watch these tiny balls of fluff grow into the rulers of Melbourne's skies. ⁠ We wish the next generation of Melbourne Peregrines all the best!⁠

⁠While it gained a cult following through Melbourne's lockdowns, the livestream was started five years ago by Victorian Peregrine Project (VPP), one of BirdLife's Raptor Group's initiatives. Falcons have been living in the nest-box on the building's ledge since the early 1990s.⁠
ABC defends Hawthorn Football Club reporting
The ABC has released a statement addressing "misleading public commentary" against journalist Russell Jackson's reporting on the Hawthorn Football Club.
It has been stated or implied that the three former Hawthorn employees named in the story were denied a fair opportunity to properly respond to the ABC's reporting. This is incorrect.

On Monday 19 September and into the following day all three were contacted multiple times by the ABC, via email, phone call and text message. Also contacted were the media teams at Hawthorn and the Brisbane Lions and the personal management of one of the individuals.

They were provided with all relevant information about the allegations. They were asked detailed and open-ended questions that gave them the opportunity to fully respond to all the allegations.

After initially receiving no response, the ABC contacted all the parties again and offered them more time in which to respond. We again received no response to the questions.

Statements provided by Hawthorn and the AFL were included in the story and the ABC has reported comments that have subsequently been made.

While Russell Jackson's story reports on the existence of the external review commissioned by Hawthorn, and some allegations made within it, his story was not based on that review and does not quote its contents. His reporting was based entirely on original interviews conducted with primary sources after he was alerted to this difficult and important story. His reporting has been accurate, fair and ethical.