Andrew Wilkie reintroduces bill to end indefinite detention of asylum seekers
In the house, independent MP Andrew Wilkie is reintroducing his bill to end indefinite and arbitrary detention for asylum seekers.
Wilkie has been working to do this for years. He says:
There are alternatives to the way we do business. We just have to open our eyes and our minds and stop this pig-headed response from both the government and the opposition who want to look tough on national security, when in fact we should look compassionate.
Kylea Tink is seconding the bill.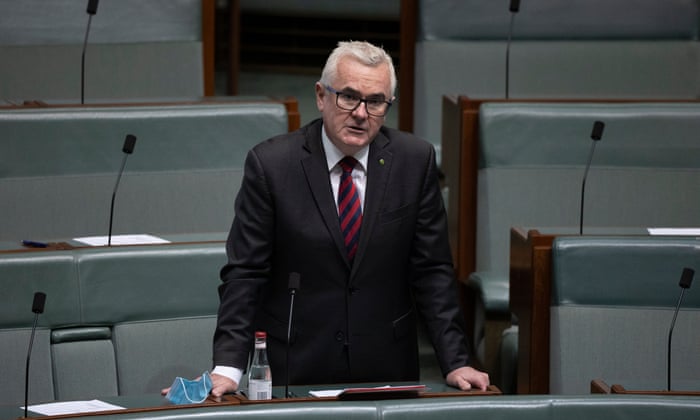 Key events
Anthony Albanese spoke to CNN's Jake Tapper about a range of issues, including Taiwan.
From the transcript:
Tapper: The CIA director, William Burns, recently said that it's not a question of if, but when and how China will try to invade Taiwan.
If China attacks Taiwan, would Australia defend Taiwan militarily?
Albanese:
Look, we're not dealing with hypotheticals, as have Australian governments taken that position in the past.

Australia supports a one-China policy, but we also support the status quo when it comes to the issue of Taiwan, that people respect the existing structures which are there. I believe that clearly is in the interests of all parties.

And I have taken the view as well that it is not in the interests of peace and security to talk up those issues of potential conflict.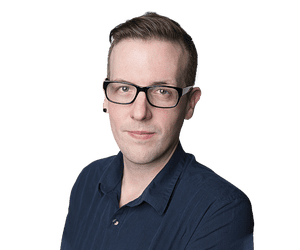 Josh Taylor
University of Western Australia suffers data breach
The University of Western Australia has suffered a data breach, with the institution warning students their information may have been collected via unauthorised access to the information management system.
The university told students that the Callista system was accessed by someone unauthorised to do so, though UWA has not identified who accessed it.
The data accessed regarding students and alumni includes names, student IDs and images, home addresses, phone numbers, dates of birth, emergency contacts, personal email addresses, course details and grades.
No credit card details or other personal information was accessed, the uni said.
The breach has been reported to the Western Australia police, and affected accounts have been suspended.
UWA said there is no risk as a result of the breach, but people should be alert to suspicious activity, emails or calls.
ACT chief minister Andrew Barr as the Territory rights bill was introduced to the parliament. Barr sat in the gallery as as gesture of support.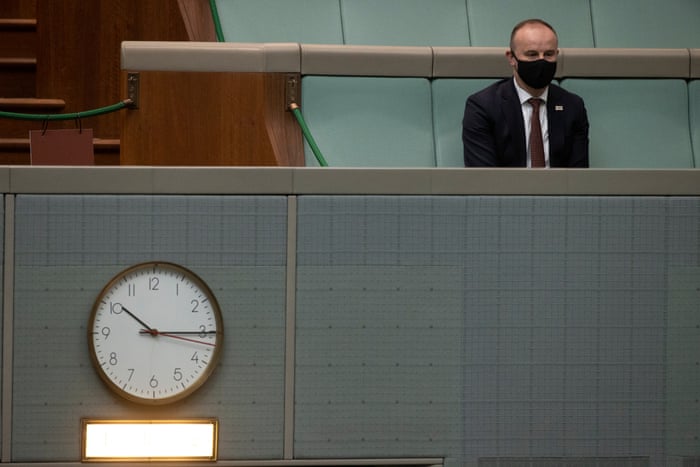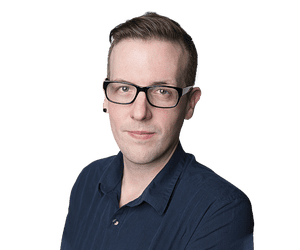 Josh Taylor
Tiktok working with the Australian Information Commissioner
Just on my last post regarding the privacy commissioner looking at TikTok's data collections, a spokesperson for TikTok has confirmed the company is working with the Office of the Australian Information Commissioner (OAIC):

We reached out to the [OAIC] with whom we are now in correspondence. Given the many inaccuracies and mistakes in Internet 2.0's report, we look forward to providing a clearer and more accurate picture to the commissioner.

Internet 2.0 misstates the amount of data we collect. For example, we do not collect user device IMEI, SIM serial number, active subscription information, or integrated circuit card identification number. We do not have automatic clipboard access, though it may be initiated by a user. Unlike other apps, we do not collect precise GPS location but use approximate location information like IP addresses to make broad inferences that help us comply with local laws in the markets where we operate. It also helps us support fraud prevention and detection, and prevent inauthentic spam or bot-like behaviour on our platform.
The former prime minister and deputy prime minister have been sworn into the parliament.
Mike Bowers was there, of course (I swear that man clones himself, the amount of places he gets to).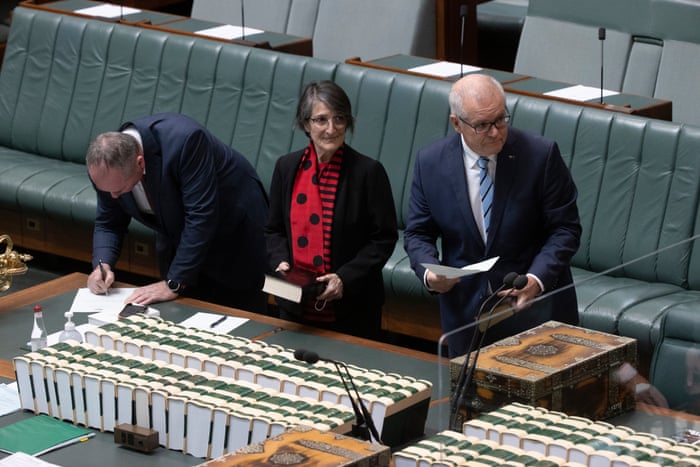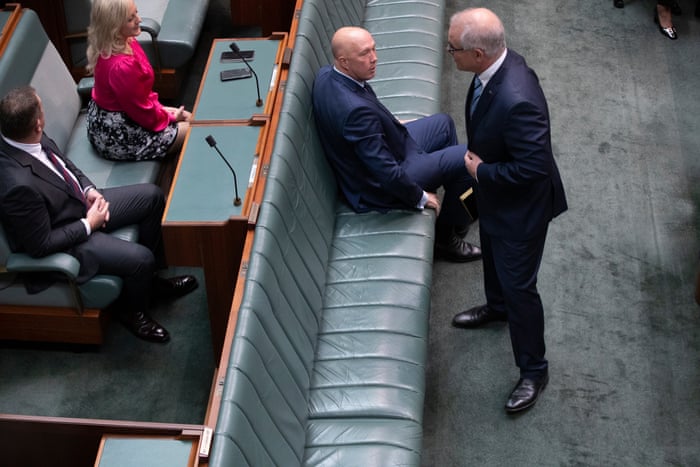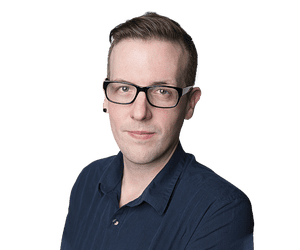 Josh Taylor
Australian privacy watchdog monitoring TikTok over user data concerns
TikTok is in the eye of the privacy commissioner, according to a report in the Australian Financial Review that the commissioner is considering the privacy concerns regarding an Internet 2.0 report on what data TikTok seeks to collect through the app.
The report looked at TikTok's code and criticised the number of permissions that the app seeks for access to information on Android devices such as calendars, location information, phone number, SIM card number and storage.
This has sparked concern from those who were already worried about TikTok originating from China, with some calling for more scrutiny over the wildly popular social media app.
The Office of the Australian Information Commissioner provided the same statement to the AFR it has provided other outlets in the past few weeks. That is:

We are considering privacy concerns raised in the Internet 2.0 report in line with our regulatory action policy.

Platforms and apps must be transparent in how they treat their users' data and protect their privacy, particularly for vulnerable users such as children, and should only collect information that is reasonably necessary to deliver the service. In regards to consent, individuals need to be provided with genuine choices around how their personal information will be handled, and those choices need to be inherently fair.

Members of the public should also review their privacy settings regularly.
As my colleague Alex Hern wrote last month, the problem with TikTok isn't unique to TikTok. The kind of data the company seeks is what is called fingerprinting – which is used to track users across the internet for advertising purposes and what Apple is trying to crack down on – so the issue people have with TikTok is an issue they should also have with a lot of other non-Chinese companies.
Hern:

The problem with TikTok is no more and no less than the fact that it is a tremendously influential and important app, owned by a Chinese company. There is no technical data that will answer the question of whether that level of social and cultural power 'should' be in the hands of a company with roots in a geopolitical opponent.
Karen Andrews moves motion on Department of Home Affairs
Karen Andrews is moving a motion in the house on home affairs – the former minister is upset with the changes Labor has made to the portfolio. But as part of that, she seems to make a call for whistleblowers within the department to come forward to her office:
I do encourage any of the hardworking individuals within the home affairs portfolio, as it was, to contact my office if they find there are issues as a result of this government. I will respect your confidentiality.
That's certainly a turnabout from the Coalition when it comes to whistleblowers in the home affairs department (and beyond, given prosecution decisions).
This is the motion:
Mrs Andrews, pursuant to notice, moved — That this House:

(1)recognises that since it was established by the previous Government in 2017 the Department of Home Affairs, as it was structured, has been important in keeping Australians safe and secure;

(2)acknowledges the vital work of the law enforcement and national security agencies that have worked very closely together under the Home Affairs portfolio;

(3)notes that the Department of Home Affairs was fundamentally changed by the current Government, as announced on 1 June 2022; and

(4)calls on the Government to ensure that these fundamental changes to the department will not reduce the operating budgets of our national security and law enforcement agencies.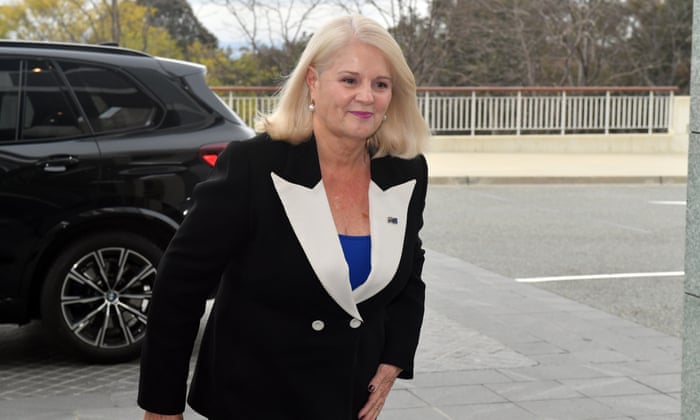 Alicia Payne is seconding Luke Gosling's bill to restore territory rights.
The bill does not make voluntary assisted dying legal in the territories – but it gives those within the ACT and the NT the right to have the debate and decide for themselves.
In 1997, Kevin Andrews successfully led a push to take away that right.
Scott Morrison and Barnaby Joyce return to parliament
Also in the House:
Scott Morrison is making his first appearance since parliament began after heading to Japan for a conference with a bunch of other former conservative leaders.
Barnaby Joyce has returned from leave following the death of his father last week.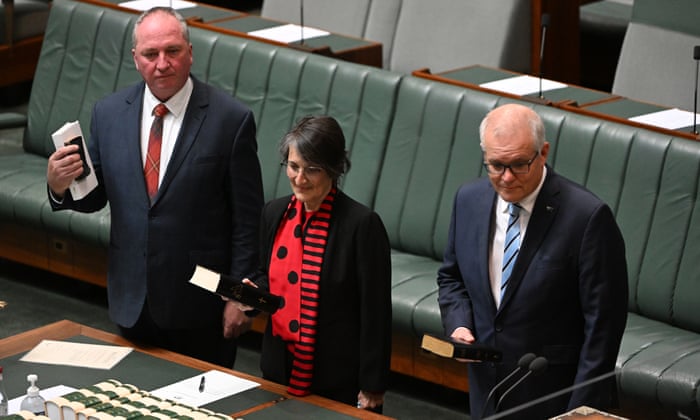 Government to publish aged care Covid vaccination rates online
In a bid to improve transparency, the government is making public the Covid vaccination rates for aged care residences:
From today, 1 August 2022, the aggregated data for each residential aged care home will be available in both a list and interactive map.
The data will be updated weekly on the Department of Health and Aged Care's website, health.gov.au.
ACT chief minister Andrew Barr is in the gallery as Labor MP Luke Gosling introduces a private members' bill to restore territory rights.