Scott Morrison reportedly to 'cooperate' with secret ministries inquiry
Sky News is reporting that Morrison will appear before the inquiry into his secret ministries:
Key events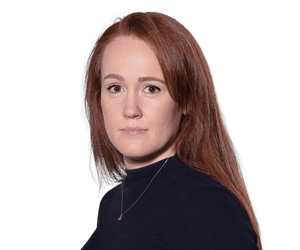 Samantha Lock
In a 20-minute interview from inside the Indonesian jail from which he could soon be released, Patek said he "disagreed" with the plan to bomb two nightclubs.
Retail sales up 1.3% in July, ABS reports
From AAP:
Retail sales jumped higher than expected in July, showing that consumers are still spending despite cost-of-living pressures.
Retail sales rose 1.3 per cent in July, which was sharply higher than the 0.3 to 0.4 per cent increase expected by analysts.
The latest lift in retail turnover follows a slowdown in momentum in the past two months, with retail sales increasing by 0.2 per cent in June and 0.7 per cent in May.
"After slowing growth in recent months, the 1.3 per cent rise in July was the largest since the 1.6 per cent rise in March," Australian Bureau of Statistics head of retail statistics Ben Dorber said.
Overall retail trade was up 16.5 per cent compared to the same time last year.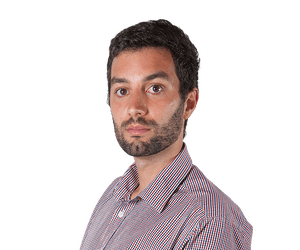 Paul Karp
Sky News is reporting that Scott Morrison will cooperate with the Virginia Bell inquiry into his secret multiple ministries.
We asked his spokesperson, who replied:
Unfortunately, Mr Morrison is yet to receive any information or formal communication from the Prime Minister or his Department about the Inquiry the Prime Minister has initiated or its terms of reference. Mr Morrison will wait to hear from Justice Bell and communicate directly with her as appropriate and respect the confidences of their interaction.
Wong says she comes with the same message Gough Whitlam did when he visited the country after independence.
I'm here today with that same message that you are profoundly important to us. We share history, we share values, we share an affinity.

Our futures are tied together.
Penny Wong is now speaking in Port Moresby about Australia's relationship with Papua New Guinea.
Over Twitter people have reacted to the news the former PM will appear before the inquiry – but is still to receive the reference letter (which is publically available):
Scott Morrison reportedly to 'cooperate' with secret ministries inquiry
Sky News is reporting that Morrison will appear before the inquiry into his secret ministries:
NSW government urged to pay for nursing courses as shortages cripple sector
From AAP:
With a crippling shortage in nurses and midwives across NSW, the union is urging the government to pay for university courses to attract and retain people to the profession.
The NSW Nurses and Midwives' Association (NSWNMA) is calling on Premier Dominic Perrottet to follow Victoria's lead by investing in the nursing and midwifery workforce.
The Victorian government is recruiting and training 17,000 nurses and midwives and will cover the university fees of more than 10,000 nursing or midwifery undergraduate courses.
The latest demand comes as nurses prepare to walk off the job for 24 hours on Thursday, while maintaining life-preserving care.
The Union's General Secretary Shaye Candish said it was critical for the government to address staff shortages impacting the state's public hospitals.
"The Victorian government's announcement is exactly the type of forward-thinking we have been championing in NSW to address some of the workforce concerns we can already see coming down the line here," she said on Monday.
For those unfamiliar with his work, Australian singer-songwriter Eric Bogle wrote 'And the Band Played Waltzing Matilda' – which criticises war as futile and gruesome.
A weird twist that he has now reportedly been canned from the Mt Macedon Writers' Festival: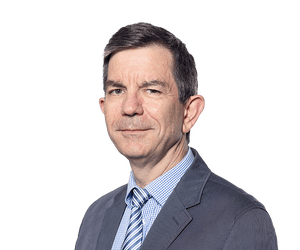 Peter Hannam
Last week's decision by the Albanese government to open up 47,000 sq km of waters to oil and gas exploration understandably sent mixed messages about how Australia would decrease greenhouse gas pollution while promoting industries that increased it.
Our colleague Adam Morton detailed the issues today in his weekly column:
Discussions with people in the energy industry, though, have pointed to a disconnect between the high prices for coal, oil and fossil gas and the lack of a subsequent increase in exploration.
Indeed, the latest ABS data out today on such spending looks to support that view:
Total spending on petroleum exploration fell 21.4% to $245m in the June quarter.
To be sure, it's not as though geologists have given up assaying our lands for things to dig up or pump out.
For the June quarter mineral expenditure was up almost a quarter to $1.054bn. Iron ore exploration rose 44% to just over $200m, the ABS said. Coal, though, barely moved.
What's going on? Given the long lead time to find and develop (after approval) new resources, it might well be that energy producers are not betting those high commodity prices will last long.
By contrast, demand for a range of mineral resources needed for the transition to clean energy including the electrification of transport is likely to remain strong – or at least we'd better hope so if we're making that shift off fossil fuels to curb global heating globally.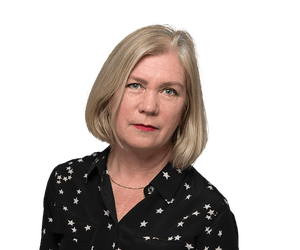 Anne Davies
Keeping Sydneysiders hydrated in the future may mean embracing recycled water, according to this new strategy.
While a "very substantial" network of dams existed, "meeting the demand for water from a growing population means that we can't rely solely on these dams and the Sydney desalination plant to meet all our future water needs," it found.
Read more here from Anne Davies:
Hello everyone! This is Cait Kelly – before we get into it I want to give a big thanks to Calla who took us through the morning.
First up, I have this from AAP:
Far-right extremist Neil Erikson has been found guilty again of disturbing religious worship after storming a community church service.
Erikson was jailed for 70 days in 2021 but appealed his conviction and sentence over the incident on Mother's Day in 2019.
Victorian County Court Chief Judge Peter Kidd on Monday found prosecutors had proven the charge.
"(Erikson) is guilty of the charge," he said.
The incident was live streamed online to Erikson's followers.
During a service at the Metropolitan Community Church Erikson got to his feet in front of about 20 parishioners and asked: "Does your church marry Sodomites?"
Parishioners were shocked by the incident and Reverend Susan Townsend stood up and asked him repeatedly to leave.
With that I'll hand over to m'colleague Cait Kelly to take you through the afternoon.