Pauline Hanson claims Senate seat in Queensland
One Nation party leader Pauline Hanson has retained her Senate seat for another term, meaning the Liberal National party's Amanda Stoker has lost her seat.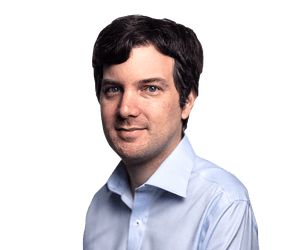 Daniel Hurst
The foreign affairs minister, Penny Wong, speaking in Honiara, stresses the importance of climate action to the Pacific.
As she has done on her visits to Fiji, Samoa and Tonga, Wong mentions her previous role as climate change minister in the Rudd government (her message tends to be that she's been pushing for stronger action for a while now, and understands the Pacific island countries' voices have been consistent in long calling on the world to act).
In broader remarks, Wong tells a reporter:
We [Australia] may not have been perfect, but we are family. We live in the same region. Your security and our security are inter-linked and that's how we will approach our relationship with you.
Wong thanks the reporters for their questions and alludes to another visit down the track:
I'll see you next time.
An update/correction from the AEC … Pauline Hanson has come up the batting order, looking for some hitting in the middle overs apparently.
Aemo doesn't expect power shortages this weekend
As noted earlier, the Australian Energy Market Operator (soon to be a household name) says conditions in the electricity market have improved 'markedly' and they don't foresee supply shortfalls (ie blackouts) this weekend.
That there remains 'trouble at mill', though, is suggested by the activation again of the system that pays big users to reduce their load, this evening for Victoria.
(The tab for the RERT – Reliability and Emergency Reserve and Trader is not likely to be a small one.)
Meanwhile, international ratings agency, Moody's, has chimed in, saying Aemo's suspension of the wholesales market is "credit negative" or AGL and Origin "because their dispatch prices are now capped". (At $300/megawatt-hour, as it happens. That's another way of saying AGL's debt (now rated as Baa2 negative) and Origin (at Baa2 stable) might come under review.
"The price capping means that generators are at risk of being directed by Aemo to dispatch uneconomically, particularly those generators that need to source fuel at prevailing elevated prices," Moody's said.
"However, we understand that Aemo has instituted a compensation regime that allows eligible generators to recoup their costs of production (above the administered prices) and, as such, is likely to mitigate the risk of generation assets running at a loss."
Perhaps, but we'll have to wait to see how easy it is to "recoup" any losses. Anyway, to the extent Australian coal-fired power plants have to dip into markets to get more coal, here's a graph from Moody's on how prices have fared lately:
Penny Wong says she's had 'constructive' talks with Solomon Islands PM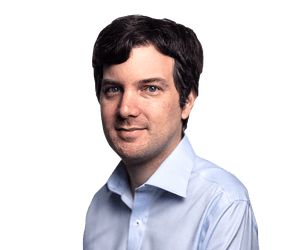 Daniel Hurst
The foreign affairs minister, Penny Wong, is speaking in Honiara.
She says she had a "constructive" and wide-ranging meeting with met with the Solomon Islands prime minister Manasseh Sogavare.
Wong says they did discuss regional security as part of the meeting (the security agreement between China and Solomon Islands was a contentious issue during the Australian election campaign).
Wong says Australia's view remains that the Pacific family should be responsible for its security:
I welcome prime minister Sogavare's reassurances that there will not be a military base, nor a persistent foreign military presence here in Solomon Islands. And I welcome his assurance that Australia remains Solomon Islands' first security partner of choice and first development partner of choice.
Wong says the government of Solomon Islands is aware of Australia's concerns and views, but most importantly is also aware that "our regional security is a joint responsibility and it is a responsibility of the Pacific family".
She notes that the assurances she received were the same that Sogavare had made publicly in the past.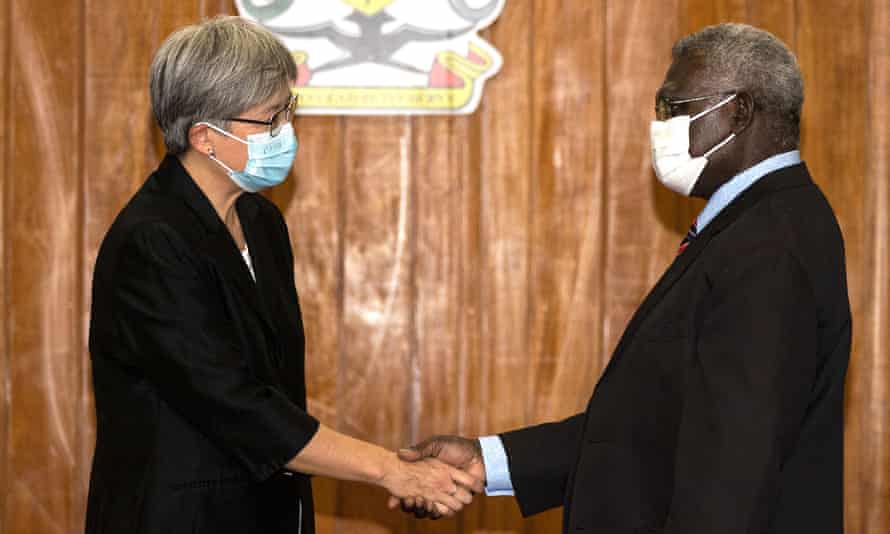 Measles case recorded in Victoria for first time since 2020
The Victorian government's department of health has issued the following alert:
Victoria has recorded a new confirmed measles case in a returned overseas traveler.
The woman, aged in her 30s, developed symptoms on 12 June while in New South Wales and immediately sought medical attention.
Measles is a highly infectious viral disease that can cause serious illness. Those most at risk of serious illness include very young children and adults with weakened immune systems.
This is the first case of measles in Victoria since March 2020, with previous cases seen in people who are not fully immunised and who have travelled overseas or been in contact with returned overseas travellers
The illness usually begins with common cold symptoms such as runny nose, red eyes and a cough, followed by fever and a rash. The characteristic measles rash usually begins three to seven days after the first symptoms, generally starting on the face and then spreading to the rest of the body.
As a precaution, there are four public exposure sites in Victoria and New South Wales. Those who attended these sites are urged to seek medical care if they develop symptoms, and to wear a mask. The sites are:
Culcairn Ampol Station, Olympic Highway, NSW
Sunday 12 June 12pm – 12.35pm
Monitor symptoms to Thursday 30 June
Astor Hotel, 641 Young St, Albury NSW
Sunday, 12 June 12.30pm – 3.00pm
Monitor symptoms to: Thursday, 30 June 2022
Justin Lane restaurant, 57-59 Brougham St, Geelong, VIC
Monday, 13 June 12.30pm – 3.00 pm
Monitor symptoms to: Friday, 1 July 2022
DFO South Wharf – Rice Work Shop, food court, South Wharf, VIC
Tuesday, 14 June 12.20pm – 1.05pm
Monitor symptoms to: Saturday, 2 July 2022
Pauline Hanson claims Senate seat in Queensland
One Nation party leader Pauline Hanson has retained her Senate seat for another term, meaning the Liberal National party's Amanda Stoker has lost her seat.
AMA calls for long-term hospital funding from commonwealth
The Australian Medical Association has welcomed today's announcement from national cabinet about the extension of 50-50 commonwealth-state hospital funding until December but warned a long-term solution was needed to avoid unnecessary deaths.
AMA president Dr Omar Khorshid said:
The National Partnership funding is critical to dealing with Covid demand now, but this short extension will not see us through the hospital crisis, nor through Covid, nor through the additional pent-up demand from two years of lockdowns.

We know that long term solutions take time to design and negotiate and we're hopeful those negotiations will now start in haste so that we have a new, adequate agreement ready to commence from December.

That's because we know this pent-up demand will still be here next year, as will Covid, as will chronic disease and our ageing population — clearly we'll need something better in place for 2023 onwards. Three months extra Covid funding will not fix a decade of hospital underfunding.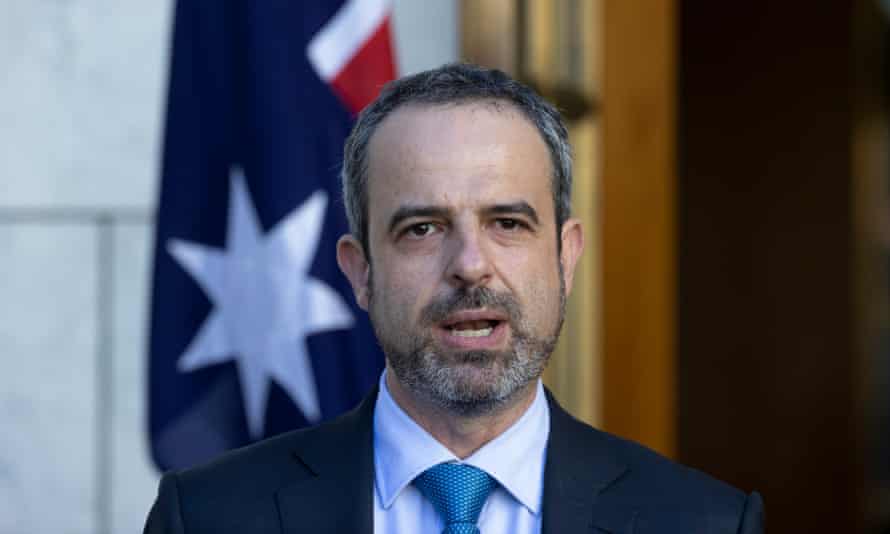 He said the review did not need not take too long.
We know what is required — making 50-50 funding permanent, while also scrapping the growth cap on funding, and injecting funds to help with capacity expansion, performance improvement and avoidable admissions.

The AMA welcomed the commitment from National Cabinet to work together address the intersecting issues of hospital demand, aged care, NDIS and primary care.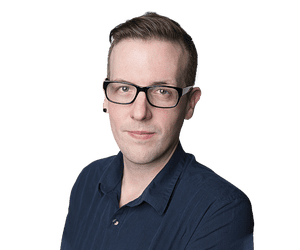 Josh Taylor
Bunnings says only banned customers uploaded to facial recognition system
Bunnings has said only people who are banned from their stores have their images uploaded to its facial recognition system.
The company was criticised this week along with Kmart and The Good Guys over the use of facial recognition technology in stores as a loss prevention and security tool, following an investigation by consumer group Choice.
Bunnings was not willing to provide on-the-record explanations to Guardian Australia earlier this week about how the technology was used, but after the stories and the customer blowback the hardware giant has provided more information to Electronic Frontiers Australia chair Justin Warren.
Bunnings clarified that while everyone will have a face print scanned in the stores in which there is facial recognition, only those who are banned from the store have their images uploaded, and the face prints of everyone else are not retained.
Bunnings:

Images are only uploaded to this system following a particular individual being formally banned from one of our stores, or after them being suspected of engaging in unlawful or threatening conduct in our stores. The facial recognition technology checks for matches against these uploaded images, and where there isn't a match then no action occurs. No data relating to anyone other than these uploaded images are stored in the system.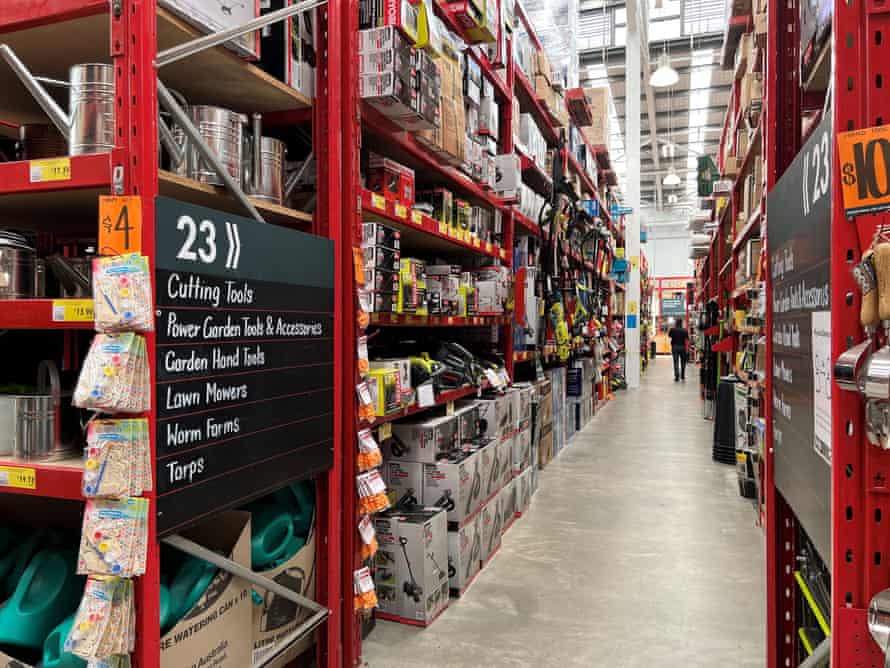 The reason for using the technology is to protect customers and staff "against repeat violent or threatening behaviour, and to prevent unlawful behaviour in our stores", Bunnings said.

In recent years, we've seen an increase in the number of challenging interactions our team have had to handle in our stores and this technology is an important tool in helping us to prevent repeat abuse of team and customers.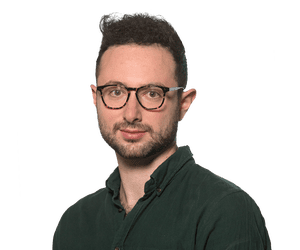 Elias Visontay
Frank Zumbo said Craig Kelly is 'worst example' of a politician, court hears
A Sydney court has heard former MP Craig Kelly's long-time office manager Frank Zumbo – who has pleaded not guilty to harassing five women – told a young female employee that Kelly was the "worst example" of a politician.
Zumbo was recorded making the comment in 2015, and the audio of the conversation was played before Sydney's Downing Centre local court on Friday as he faces 20 charges, including sexual touching and indecent assault, linked to accusations from between 2014 and 2020.
The recording was made without Zumbo's knowledge but has been accepted as evidence in the legal proceedings.
Zumbo told a young woman who worked at Kelly's electorate office – who recorded the conversations – that she would make a good politician and had "shelf life" because she was "a pretty girl" who was "intelligent" with an "attractive smile".
Zumbo said: "Do you ever see yourself as a politician? Craig is the worst example. [But] you've got street smarts."
Antipoverty Centre calls on Bill Shorten to waive existing Centrelink debts
The Antipoverty Centre has released a statement condemning Labor's announcement about Centrelink debt collection activity.
The organisation has called on the government services minister, Bill Shorten, and the social services minister, Amanda Rishworth, to waive all existing Centrelink debts and to ensure no new debts are raised until the system is redesigned.
Kristin O'Connell, who is an Antipoverty Centre spokesperson and Disability Support Pension recipient, said:
My blood is boiling. The government knows as well as we do that pursuing welfare recipients over so-called debts only brings more of the horrifying outcomes already produced by abhorrently low payment levels: hunger, homelessness and suicide.

We are stunned that Labor's highest priority for people who need the social safety net is to extract further budget savings from us at a time when we are pleading for support to get through the triple crises of rapidly rising food, electricity and housing costs.

Centrelink's debt collection approach must be dismantled and replaced with a model that treats us with humanity. The role of public servants should be to ensure that accurate payments were made, including backpay for underpayments.

Consistent cuts and political bastardry have led to the systemic failure, criminalisation and abuse of people who rely on social security – and this new government, in its first month, has indicated it has no desire to correct this.
Aemo welcomes NSW decision to secure coal supplies to its plants
Electricity supply concerns have eased in the past day or so, although the Australian Energy Market Operator is still issuing lack of reserve notices on Friday afternoon for as far out as next Wednesday.
The head of Aemo, Daniel Westerman, has welcomed the decision by the New South Wales government to secure from the state's governor's the right to secure coal supplies to its plants. There will be more from him shortly.
The word is that the plants that were running short of coal are Origin Energy's Eraring and EnergyAustralia's Mt Piper plants. Interestingly, they share a common supplier, Thai-owned Centennial Coal.
We saw Origin at the start of June slash its profit forecast and scrap its guidance for next financial year in part because of uncertainty about coal supplies.
Today the managing director at Hong Kong-owned EnergyAustralia, Mark Collette, said: "Deliveries to Mount Piper are below expected levels in 2022, with strong reliance on our primary supplier, Springvale mine."
A Centennial spokesperson said: "Centennial is continuing to work with customers to fulfil our contractual obligations."
EnergyAustralia said it's running its gas plants much more than a year ago, using a fuel source which is probably four times more expensive, if not more.
"Our gas-fired power stations, Tallawarra, Newport, Jeeralang and Hallett, are playing a big role in powering Australian homes and businesses," Collette said. "Collectively, they are being run more than seven times the volume compared with the same period last year."
Now out of the energy woes just yet, by the looks of it.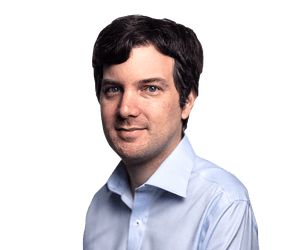 Daniel Hurst
Australia to help Solomon Islands' vaccine rollout for children, Wong says
The foreign affairs minister, Penny Wong, who is visiting Solomon Islands in a bid to repair the relationship, has announced that Australia will help the country deliver up to 200,000 paediatric Covid-19 vaccine doses. In a statement, the Australian government says the move is at the request of Solomon Islands:
These doses will kick start the vaccination campaign for Solomon Islands' children 5 to 11 years of age and directly support Solomon Islands' return-to-school plan. Safe access to schools, and protecting children from serious illness, is important for every family.

Australia and Solomon Islands are working together to ensure delivery and roll out these doses as soon as possible.
The statement says Australia has already shared more than 510,000 Covid-19 vaccine doses with Solomon Islands, including 10,000 AstraZeneca doses that arrived last week.
The assistance includes helping Solomon Islands deliver vaccines in accordance with its national vaccination plan, with an Australian epidemiologist providing technical advice in the Solomon Islands ministry of health and medical services.
Australia is also providing logistical support to the national medical store to help manage and distribute vaccines and consumables. Despite all the focus on security challenges in the region, Pacific Islands countries have repeatedly emphasised that action on climate change, pandemic recovery and development assistance are all key priorities.
Wong said:

Australia is standing with Solomon Islands to ensure children can be vaccinated against Covid-19, protecting them and their communities from serious illness and minimising disruption to learning caused by the pandemic.
The minister for health and medical services of Solomon Islands, Culwick Togamana, said if it weren't for Australia's significant support "the impact of Covid-19 on our health systems and people would have been far worse".
Rolling out these paediatric Covid-19 vaccines to children aged 5 to 11 years old will be an important undertaking to ensure our children are also protected against Covid-19.
The acting education minister, Fredrick Kologeto, said the announcement was just in time as the country was now reopening its schools.
These vaccines, together with the Pfizer vaccine provided by Australia for 12- to 17-year-olds, will help our students to stay protected against illness from Covid-19, while continuing their learning.
Wong is expected to hold a press conference in about an hour.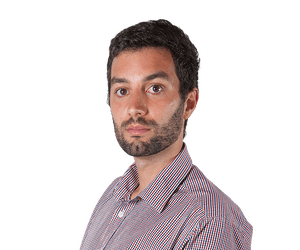 Paul Karp
Adam Bandt says Labor is continuing tradition of secrecy
The Greens leader, Adam Bandt, has responded to Anthony Albanese's backflip on national cabinet secrecy.
Bandt said:
What's clear is that this current national cabinet is going to be just as secret as the old one. Anthony Albanese is continuing Scott Morrison's tradition of secrecy. The public has a right to know what the nation's leaders are discussing.

In opposition, the Labor party used to agree with that. It seems that now that they're on the government benches, they want to continue Scott Morrison's plan of secrecy. People should have the right to know what is being discussed by their leaders in their names.
Albanese appreciates Ukraine invitation from Zelenskiy
From AP:
Australia's new prime minister, Anthony Albanese, has said he would take advice on whether to accept president Volodymyr Zelenskiy's invitation to visit Ukraine during an upcoming European trip.
Albanese said he only became aware of the invitation to visit Ukraine when he read a newspaper report on Friday.
"I'll take appropriate advice, and obviously there are security issues as well in terms of such a visit," Albanese said.
I appreciate the spirit in which it's been offered and one of the reasons why Australia has been invited to Nato is that Australia is the largest non-Nato contributor to give support to Ukraine in its defence of its national sovereignty against Russia's illegal, immoral invasion. And we'll continue to stand with the people of Ukraine.
Zelenskiy gave the invitation when he wrote to congratulate Albanese on his win at elections on May 21, said the deputy head of mission at Ukraine's embassy in Australia, Volodymyr Shalkivski.
The invitation was for Albanese to "visit Ukraine at his convenience," Shalkivski said, and the embassy handed the invitation over to the new administration 7 June.
Albanese confirmed he will attend a Nato meeting in Spain at the end of this month.
In the next few hours, we are expecting a doorstop from the foreign affairs minister, Penny Wong, who met Solomon Islands prime minister, Manasseh Sogavare, in Honiara today. We will bring you it when it comes.
Bill Shorten strikes deal to get NDIS recipients out of hospital faster
More than 1,000 disabled patients stuck in hospital will be discharged faster under a new agreement, AAP reports.
The National Disability Insurance Scheme minister, Bill Shorten, struck the deal with his state and territory counterparts in Melbourne on Friday, to help speed up patients leaving hospital.
The plan will address the 1,100 NDIS recipients in medical facilities – some for several months – while they wait for appropriate accommodation to be made available.
Reducing the high number of NDIS appeals going to the Administrative Appeals Tribunal through the development of a different dispute resolution process will also be a top priority.
Disabled patients will be prioritised in Australia's response to the Covid-19 pandemic, in the seven-point plan committed to by state and territory leaders.
With winter underway, ministers will work to ensure people living with disabilities have access to rapid antigen tests, PPE, and booster shots.
They will also try to identify high risk environments for people with a disability.