I'm betting they won't make it to Wednesday…
Steph. Gilmore. Shredding.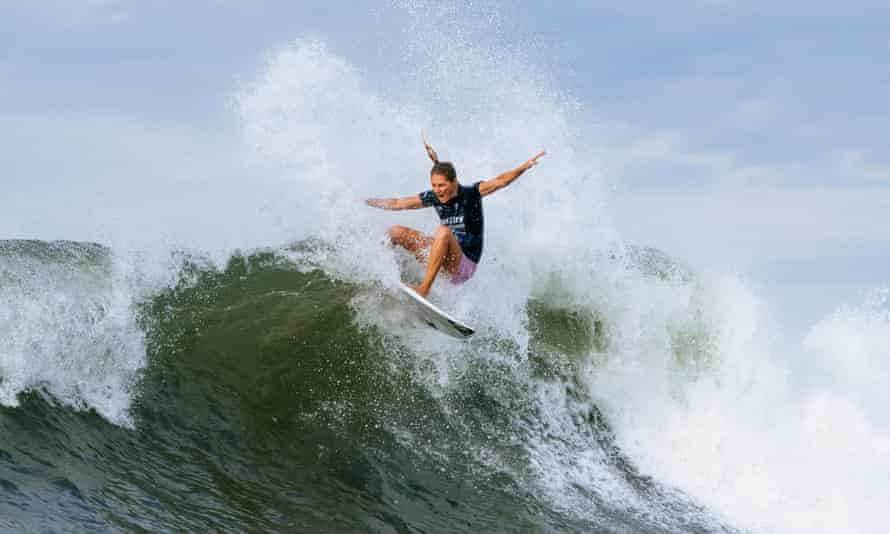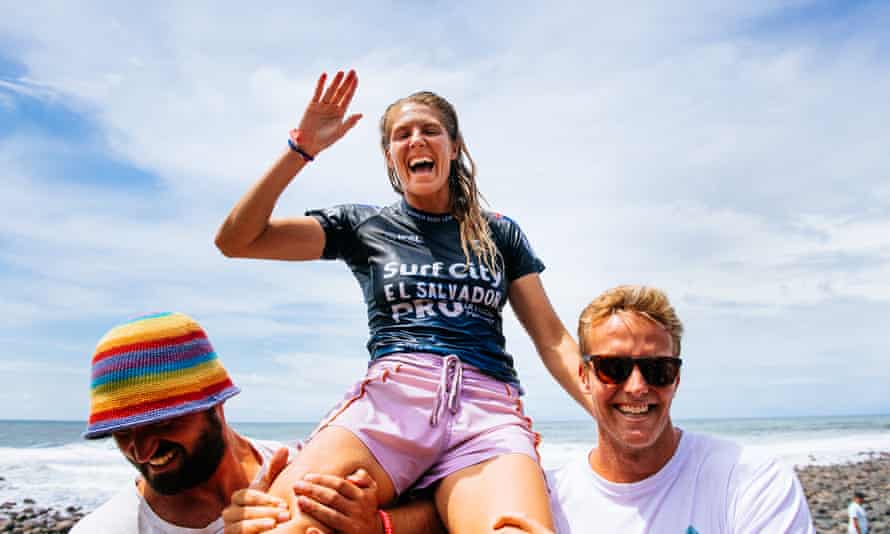 Timely reminder about unsafe indoor heating from NSW Health
NSW Health has issued a statement cautioning people to be safe in heating their homes, and urging people not to bring outdoor heaters or barbecues inside because of the risk of carbon monoxide poisoning.
Dr Richard Broome, the director of environmental health at NSW Health, said over the past few weeks, calls to the Poisons Information Centre related to carbon monoxide poisonings had increased:
Burning charcoal, BBQ coal outdoor heaters, and portable backup generators are some of the biggest concerns.

The carbon monoxide, which is released from outdoor heaters and BBQs, is a colourless, odourless and tasteless gas which means you can't know that you're breathing it in.
When carbon monoxide is breathed in, it displaces oxygen in the blood and deprives the heart, brain and other vital organs of oxygen which can cause unconsciousness and – sadly in some instances – death.
Broome urged people to always use outdoor gas heaters, barbecues and portable generators in well-ventilated outdoor spaces only, and ensure nothing that is intended for outdoor use is brought into the home or garage.
"If you have a gas heater that is approved for indoor use, it's important to have it serviced regularly by a licensed gas fitter."
Symptoms of carbon monoxide poisoning include headache, nausea, vomiting and dizziness. Prolonged exposure can have very serious consequences.
To minimise your exposure to carbon monoxide this winter you should:
Ensure proper installation of heater and gas supply.
Make sure that ventilation of the heating space is adequate.
Avoid using portable generators inside your home or garage, even if the doors and windows are open.
If you suspect someone has been exposed to carbon monoxide, contact the Poisons Information Centre on 13 11 26.
More information about how to reduce risk and exposure this winter is available online here.
Antony Green analyses Clive Palmer's effect on Queensland Senate result
The psephological oracle hath spake…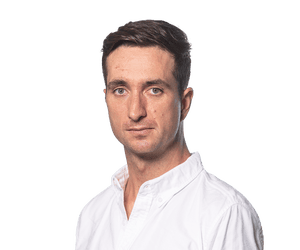 Nino Bucci
Victoria's corruption watchdog sheds almost half its legal team in six months
The Victorian corruption watchdog has shed almost half its legal team in the past six months, amid internal investigations into leaks of classified information and ongoing morale issues.
Guardian Australia has confirmed seven lawyers left the Independent Broad-based Anti-corruption Commission (Ibac) between November and May, in another significant exodus that occurred despite renewed efforts to retain staff in the wake of a damning survey into workplace culture.
The departures from the legal team, which typically has 15 full-time lawyers, have occurred at a delicate time for Ibac, according to current and former staff who spoke with Guardian Australia on the condition of anonymity.
It has three reports outstanding that could have political ramifications in a state election year, all of which required investigators to interview the premier, Daniel Andrews.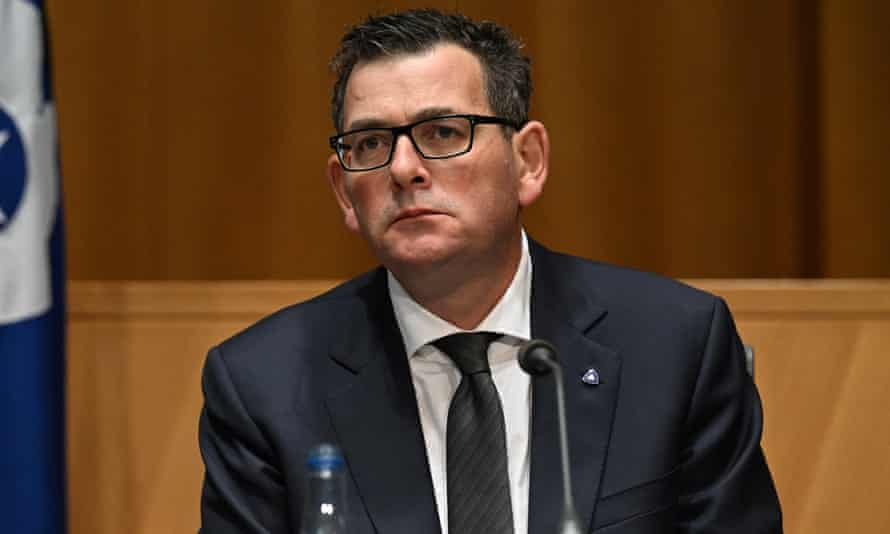 Victoria records 29 Covid deaths
NSW records 25 Covid deaths
Victoria to ease some Covid restrictions next week
Victoria will roll back some of its pandemic orders, but the acting chief health officer has said others should remain in place until the end of winter.
From midnight next Friday, masks will no longer be required to be worn inside airports, though they will still be mandated on public transport, taxis, ride shares, planes, and in hospitals and care facilities.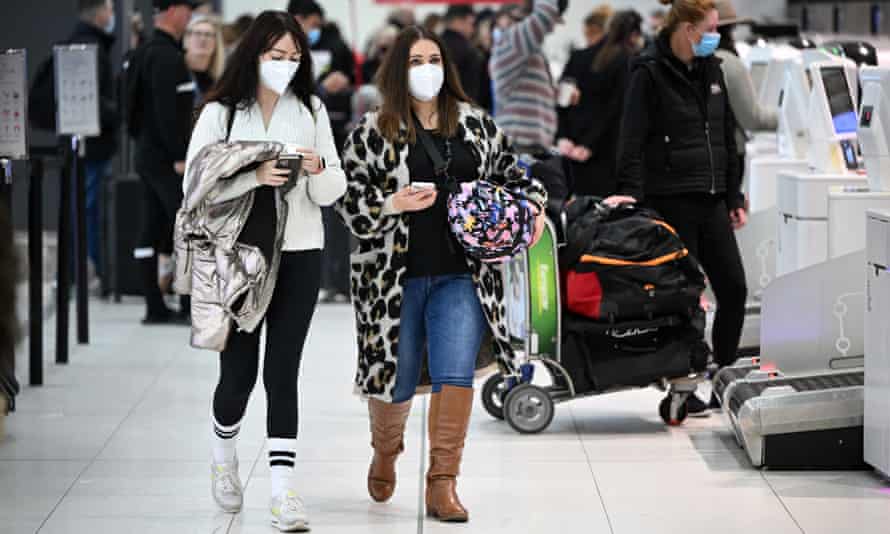 A statement from the state's health minister Martin Foley said:
Positive cases must still isolate for seven days from the day they took their test but may now leave home to drive a household member directly to or from education or work without leaving their vehicle. They can also leave home to get medical care, a Covid-19 test, or in an emergency, including the risk of harm.
There will also be changes to workplaces:
To continue to protect the most vulnerable through winter, workers who interact with a vulnerable person will still require three Covid-19 vaccine doses. This includes residential aged care and disability care, healthcare, and custodial and emergency services, including police.

Government imposed third dose mandates in education, food distribution, meat and seafood processing and quarantine accommodation sectors will be lifted.

In line with other jurisdictions around Australia, vaccination policies will be the responsibility of individual workplaces. As almost 95%t of Victorians 12 and older have had two Covid-19 doses, rules requiring general workers to work from home, unless they are double-vaccinated are lifted.
Foley said:
These orders mean we can keep in place sensible settings to reduce case numbers and hospitalisations through winter, when the risk of transmission is highest, while allowing Victorians to live safely with Covid-19.

Modest changes to our public health measures will keep Victorians protected as we continue to safely lift mandates and support businesses and individuals to begin to manage their own Covid-19 risk.
It's the vibe… Benita Kolovos reports of Australia's unlikely political partnership between the Victorian and NSW premiers…
Victoria and New South Wales' premiers, Daniel Andrews and Dominic Perrottet, couldn't be more different: one is a progressive from Labor's socialist left faction and the other a conservative from the Liberal party's right.

But together, they represent a political vibe shift – a sense that long-term ambitions for their states can be achieved, with cooperation paramount.
Peter Hannam writes on Australia's near-miss energy crisis week…
In another guise, a generation ago, this columnist regularly huddled with the US ambassador to Mongolia, watching as that country's main power plant came close to running out of coal.
It was an outcome would have been catastrophic as the plant also provided heat and kept the drinking water flowing for the million or so residents of the capital, Ulaanbaatar.
How much coal had come by train, how much was burnt, and how much was left – and what friends of the newly democratic central Asian nation could do to help – was our weekly accounting exercise.
Those memories were refreshed after another week when Australia's main electricity grid seemed to be constantly on the brink.