Key events
De Minaur makes confident US Open start
Australian Alex de Minaur has continued his hot American summer to steam into the US Open second round in New York, the AAP reports.
The Australian No.1 carved out a 7-5 6-2 6-3 victory over Serbian Filip Krajinovic to live up to his 18th seeding status.
The straight-sets victory atoned for a first-round exit last year after previously producing his two best grand slam results at Flushing Meadows.
He was a quarter-finalist in 2020 and reached the last 16 the year before.
Relishing the faster conditions, De Minaur swept past Krajinovic in less than two hours to book a potential rematch against his Wimbledon conqueror Cristian Garin.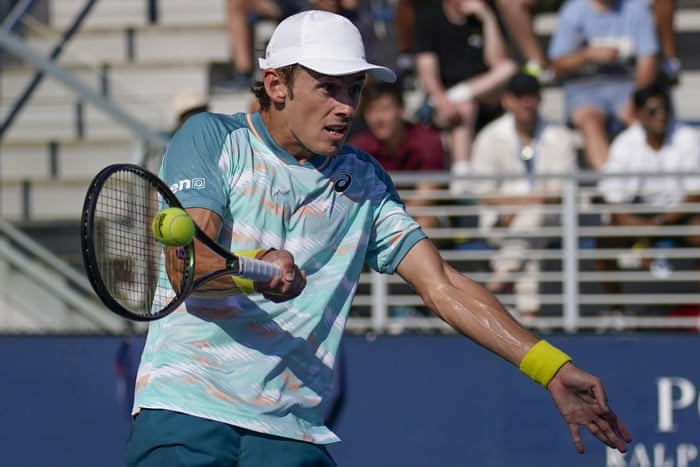 The Chilean broke De Minaur's heart at the All England Club last month, fighting back from two sets down and saving a match point to deny the Australian a place in the quarter-finals.
Garin was up against Czech Jiri Lehecka in his opener in New York later on day one.
De Minaur arrived at the season's final major full of confidence after snaring his sixth career title four weeks ago in Atlanta, and also claiming two top-25 scalps in Montreal.
De Minaur's first projected seeded opponent is Spain's world No.15 and two-time US Open semi-finalist Pablo Carreno Busta in round three.
De Minaur is among seven Australians scheduled for action on Monday, with Nick Kyrgios taking on doubles partner Thanasi Kokkinakis in the feature men's night match (about 11am Tuesday AEST).
Queensland Labor MP: 'People doing well don't necessarily need a tax cut'
Queensland Labor MP Graham Perrett has called on his own government to reconsider tax cuts for the wealthy, telling the Australian that there were tweaks to the budget that "might actually make the cause less strident".
There could be a myriad things that mean they're more palatable.

I'm seeing the cuts through the lens of a trillion dollars of debt and a deficit a show-jumping horse couldn't clear. I've certainly had lots of people indicate that in these times, people doing well don't necessarily need a tax cut.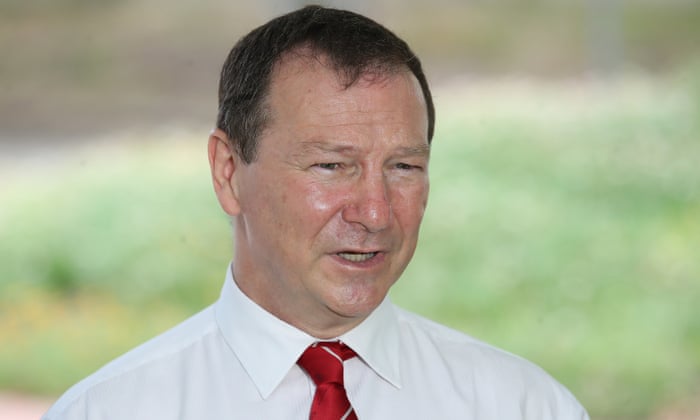 Buying defence equipment from overseas would save Australia money, study argues
Australia should save money by buying more defence equipment from overseas, an Australian Strategic Policy Institute paper argues.
Author Rob Bourke, a former defence department economic adviser, has used public figures to calculate that by preferencing more Australian content, taxpayers are forking out a premium of up to $602,393 for a single job.
To get to that figure, he calculated the difference between having 40% Australian content and 70% on the equivalent of building a Collins-class submarine.
That drives up the price while costing jobs in other parts of the economy, he argues.
He wrote:
Avoiding a significant price premium on whichever types and classes of new weaponry Australia obtains might be among the few options available to Defence to boost its purchasing power. Given the size of the projects involved, even modest percentage reductions in the price of preferring domestic over foreign supply could translate into significant dollar gains.

Although any future supply may be years away, decisions made in the coming months will largely determine the outcome.
Social services minister holds firm on stage-three tax cuts
So, first politician off the bench this morning is minister for social services, Amanda Rishworth, who was on the ABC this morning, and was asked about stage three tax cuts.
Rishworth reiterated what we've heard before, that the cuts are legislated and don't come into play until 2024, and although she was pressed on the necessity of the cuts, she held firm:
Look, let's be really clear about the stage three tax cuts. They're already legislated and they don't actually come into play until 1 July 2024. That's two years away. So, our focus is on the here and now. We're bringing people together through the jobs and skills summit. We're getting on with delivering what we promised in the election.

What my focus through the jobs and skills summit is to look at what is a complex issue of boosting women's participation. It is about training, it is about removing barriers to entering the workforce and remaining in the workforce.

It is about those low-paid sectors that particularly have been low paid, like aged care, where we have supported the fair work – put in a submission to the fair work decision around our aged care workers. So look, we'll be looking at these issues right across the board. Those tax cuts are not due to even come in for two years. Our focus is right here right now.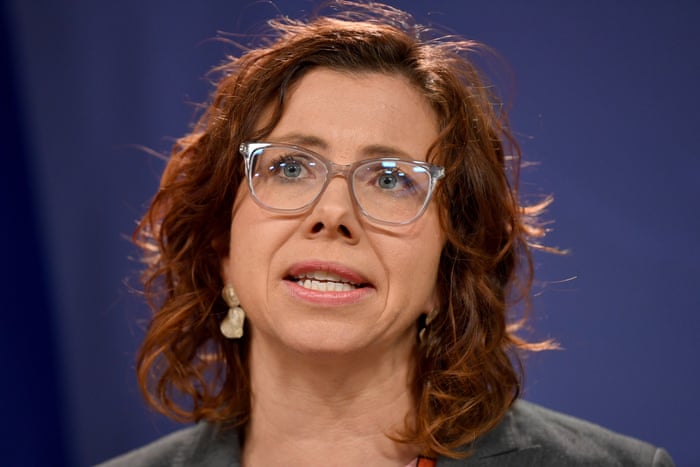 Health union boss says people should be 'trusted' to isolate with Covid
So I wanted to start with the head of the Health Services Union, who, as mentioned below, has been calling for mandatory Covid isolation to be scrapped.
Gerard Hayes, the union's national president, was on ABC News Breakfast earlier, where he said that workers should be trusted to make the right call:
We're moving into the third year of the pandemic.

We've got a community that has complied with vaccinations, all health orders. They need to see some light at the end of the tunnel.

In hospitals over the past four or five months, particularly with the flu, the worst-case scenario hasn't been realised.

We don't go to work with measles, chickenpox, we don't want people to go to work with the flu. We need Covid treated the same as other infectious diseases.
Good morning, Mostafa Rachwani with you on this Tuesday morning, taking you through the days news.
We begin with anticipation we will hear a verdict in the Chris Dawson murder trial. Later today, NSW supreme court Justice Ian Harrison will hand down his verdict after a two-month trial and decades of investigation. Dawson is accused of murdering his wife and disposing her body in 1982.
Meanwhile, the Health Services Union has called for Australia to adopt the UK model on Covid rules and to scrap mandatory isolation. They say workers should be trusted to stay home if sick, adding that "personal responsibility and community respect" should underpin the rules.
Stage-three tax cuts continue to dominate conversations this morning after senior Coalition backbencher Russell Broadbent said Labor should shelve the tax changes because the world has changed since 2019.
There is much already going on, so let's dive in.