The ACT records 865 new Covid cases
Queensland records 4,016 new Covid cases
Tasmania records 850 Covid cases
There are 31 people in hospital, and two in ICU. Full statistics here.
The NT records 212 new Covid cases
There are currently 19 patients in hospital, one who requires oxygen and one in ICU.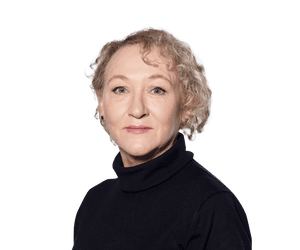 Kelly Burke
Literary academics have taken the Australian author John Hughes to task for apparently copying extracts from some classic texts including The Great Gatsby in parts of his new book, The Dogs.
On Thursday Guardian Australia published a 1,700-word article by Hughes in which he gave his explanation for why some extracts from F Scott Fitzgerald's 1925 novel, Leo Tolstoy's Anna Karenina and Erich Maria Remarque's All Quiet on the Western Front had made their way into his novel. Guardian Australia has cross-referenced all the similarities between Hughes' work and sections from those classic texts and found some cases in which whole sentences were identical or where just one word had changed.
That revelation followed just days after the Guardian revealed similarities between the Sydney writer's book and a 2017 English translation of the non-fiction work The Unwomanly Face of War by the Nobel Prize laureate Svetlana Alexievich.
When asked about the similarities, Hughes wrote: "I don't think I am a plagiarist more than any other writer who has been influenced by the greats who have come before them."
Full story:
Independent MP says Albanese must intervene in Assange case
The newly elected member for Wentworth, Allegra Spender, has urged prime minister Anthony Albanese to contact US president Joe Biden in a bid to stop Julian Assange being "unjustifiably imprisoned".
Assange's extradition has been approved by the UK.
Tasmanians warned to brace for more wind
If AAP are doing a weather story during winter in Tasmania, things must be serious:
Tasmania's north-west is bracing for more wild weather, with potentially damaging winds forecast for Monday.
The State Emergency Service is closely monitoring and preparing for the conditions.
Police joined the agency in warning residents to be wary of falling trees after recent heavy rain.
"When damaging winds follow recent heavy rainfall, this increases the chances of trees falling, so people must also be aware of this potential and drive accordingly," Tasmania police's Shane Le Fevre said.
A severe weather warning is yet to be issued, but windy conditions are forecast for areas including Waratah, Arthur River, and Zeehan.
Residents should be proactive by tying down loose items like outdoor furniture, staying up to date with weather warnings, and getting prepared for possible power outages, the SES said.
Inspector Le Fevre said the agencies were also asking motorists to prepare for potential traffic delays if emergency services were responding to fallen trees and other hazards.
A 54-year-old woman died on Tasmania's north-west coast last Saturday after she was struck by a falling tree during stormy weather in Beulah.
Another 54-year-old man was taken to hospital with serious but non life-threatening injuries following the incident.
The same day, eight people had to be rescued from the summit of Mt Wellington, which has the Indigenous name kunanyi, after they became stranded in blizzard-like conditions.
NSW government to prioritise women's safety in budget
AAP reports that this push includes funding for CCTV in parks.
Efforts to increase women's safety in public places and combat workplace harassment will both receive a major boost in next week's NSW budget.
The women's safety minister, Natalie Ward, says the government is prioritising her portfolio and will spend $30m over two years installing CCTV and lighting along parks and pathways.
"Women travelling in the dark know that sometimes we take extra precautions," she said on Saturday.
"This program seeks to address both the symptoms as well as the cause of why so many women feel unsafe in our cities, especially after dark."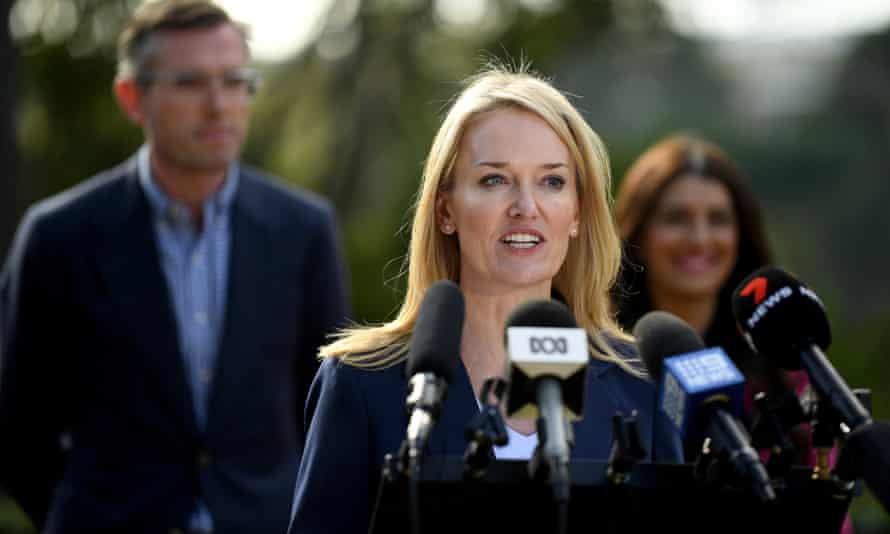 Pilots will be conducted in The Rocks in Sydney's CBD, Parramatta Park in the city's west and up to eight other locations to be announced later.
The treasurer, Matt Kean, says the state wants to hear from women about unsafe areas and will set up a taskforce to advise where street lighting should be upgraded or cameras installed.
Women's safety and economic participation are key focuses of Tuesday's budget, Kean's first.
One barrier to improving both is workplace harassment and the government has allocated $4.8m to combat it via a new taskforce involving regulator SafeWork NSW.
"Sexual harassment should have no place in our community and it certainly should have no place in our workplaces," Kean said.
Barilaro posting 'no surprise' to premier
The NSW premier, Dominic Perrottet, has defended the appointment of former deputy premier John Barilaro as the state's senior trade and investment commissioner to the Americas, AAP reports.
The government announced Barilaro's selection for the US role on Friday afternoon.
He was appointed after a "highly competitive and rigorous global talent search" managed by specialised recruitment firm NGS Global, the state government said.
"That was an independent process … I believe he'll make a very strong trade commissioner," Perrottet said on Saturday following opposition criticism of the appointment.
The premier said it made sense for Barilaro to be recommended for the post the former Nationals leader helped establish.
"(He) was instrumental in setting that up, so it doesn't come as any surprise to me," Perrottet said. "He was by far the most outstanding candidate and recommended by that panel to the government, and I'm sure he will do a brilliant job."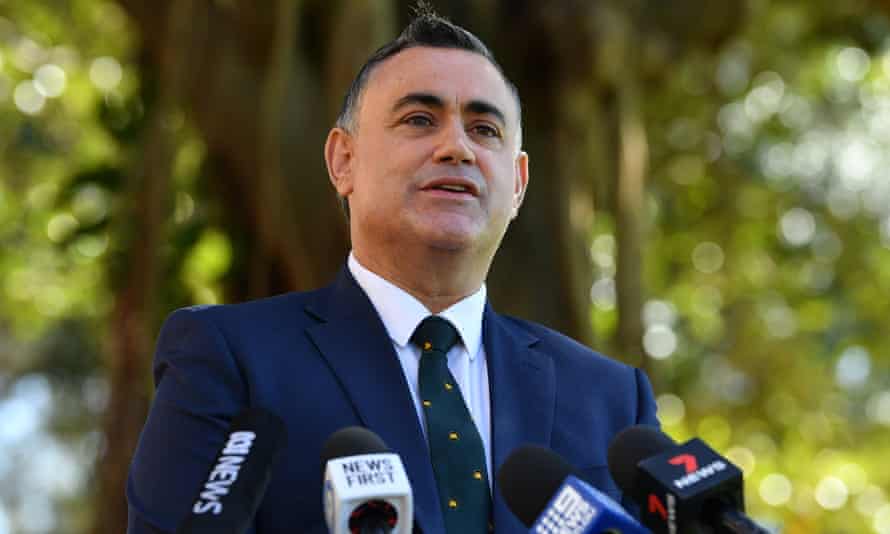 Barilaro resigned from state parliament in October last year, days after the shock resignation of the then premier Gladys Berejiklian that resulted in Perrottet's promotion to the top job.
The opposition leader, Chris Minns, quickly criticised the appointment.
"Are we really expected to believe that of 8 million people in NSW, Barilaro is the best person to represent us?" Minns wrote on Twitter on Friday.
Labor's trade spokesman, Anoulack Chanthivong, said it was a "jobs for mates" appointment that proved the government did not respect taxpayer dollars.
"It says everything about Dominic Perrottet and this government that he gives his friend a taxpayer-funded job while at the same time giving workers across the state a real wage cut," he said.
Barilaro on Friday said he aimed to support business in his new role, including companies in fields such as fintech, cybersecurity, space, health and food and beverages.
Helen Sawczak was also appointed to the role of senior trade and investment commissioner to China, with both incoming commissioners expected to relocate in the coming months.
Victorian Greens leader ousts party's state convener
The leader of the Victorian Greens has ousted the party's controversial state convener after successfully applying to have recent election results set aside.
Linda Gale, a senior industrial officer at the National Tertiary Education Union, was elected last Saturday to fill a casual vacancy as state convener of the Victorian Greens, despite co-authoring a 2019 document that had been labelled "transphobic".
Her appointment prompted backlash on social media from members of the party, including the Greens senator Janet Rice, and two Victorian Greens MPs who said there was "no alternative" but for her to resign when she did not disavow the comments.
But late on Friday, Samantha Ratnam, an upper house Victorian MP and the parliamentary leader of the Greens in the state, revealed that she had taken action under the party's rules to have the results overturned.
Full story here:
This is a lovely palate cleanser:
Liberal MP criticises move to allow secular workers under school chaplain program
The Senior Liberal MP Andrew Hastie claims Labor's decision to allow schools to hire secular workers under its chaplaincy program was made to satisfy leftwing activists.
Hastie, the shadow defence minister, said in a weekly email to his electorate of Canning in Western Australia that under the announcement made yesterday "thousands of schools will be vulnerable to pressure from radical activists demanding that they dump their chaplains in favour of a secular alternative".
The new education minister, Jason Clare, confirmed on Friday the Albanese government intended to give schools a choice of whether to hire a religious or secular pastoral care worker through the $60m-a-year program.
But Hastie described the move as a "betrayal" of chaplains and the "many kids that they help and support".
He said:
I know many of the chaplains in my local schools. They are big-hearted, caring people who love and serve their communities. They do so because they are motivated by their Christian faith and a desire to see our kids prosper.

But Labor seem more interested in satisfying left-wing activists.

This move is a betrayal of Australia's school chaplains, and the many kids that they help and support.

We are less than a month into the Albanese Labor government. These early calls signal a radical shift to the left.
Worth reiterating here that under the announcement, schools will still be able to have religious chaplains if they want.
Cairns cafe manager admits 'little joke' over Kim Kardashian has turned into an 'unbelievable mess'
That's it, put down your glasses: the weekend's wackiest story is here.
A cafe owner in Queensland joked to the local ABC that Kim Kardashian and her bae had eaten there, and they believed him and wrote up a story.
"Honestly this little local joke has turned into an unbelievable mess," the cafe owner said.
The full story is here:
Virus fight continues as funding extended
The prime minister, Anthony Albanese, has agreed to $760m of additional funding as the Covid pandemic continues to impact the health system, AAP reports:
Anthony Albanese has signed off on an extra $760m to help the states and territories deal with Covid-19.

Federal pandemic-related funding arrangements were set to expire in September but will be extended by three months, the prime minister says.

"(The pandemic) clearly isn't over yet and it would be very brave to suggest you can make that projection," he told reporters after chairing Friday's national cabinet meeting with state and territory leaders.

Albanese said there were about 3,000 Australians in hospital as a result of the virus, which was why the federal government committed to extending support until 31 December.

More than 60 additional Covid-related deaths were reported on Saturday.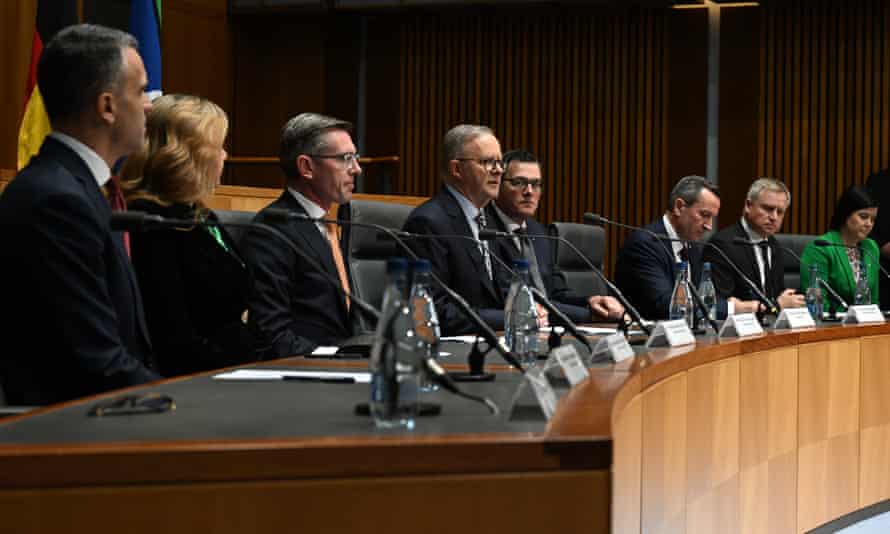 Meanwhile, a new study points to ongoing brain fog and memory loss in long Covid patients.

The Adapt study, which follows patients diagnosed with Sars-CoV-2 infection and is carried out by Sydney's St Vincent's hospital, found about 20% of people with long Covid suffered cerebral impairment for at least 12 months without improvement.

Long Covid is categorised as people suffering from symptoms like brain fog, fatigue and shortness of breath a month or more after contracting the virus.

Elsewhere, the Victorian health minister, Martin Foley, says changes to the state's Covid rules will come into effect next weekend.

Positive cases will be allowed to drive members of their household to work or classes and masks will be scrapped at airports.

Three-dose vaccination mandates for workers will stay in vulnerable settings such as aged care but be lifted in other sectors like education, food distribution and quarantine accommodation.

Rules requiring others to work from home if not double-dosed will also be scrapped, although workplaces can still set their own vaccination policies.

Visitor caps at care facilities will be removed, with residents able to see as many people as they want as long as they return a negative rapid antigen test that day.