180,000 more fee-free Tafe places: Anthony Albanese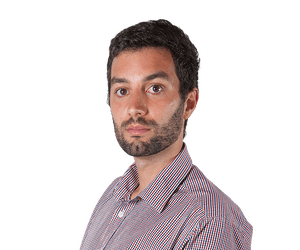 Paul Karp
Anthony Albanese is addressing the two-day jobs and skills summit.
Albanese announced that the commonwealth, states and territories have agreed at national cabinet to create 180,000 fee-free Tafe places for 2023, at a cost of $1.1bn.
Albanese described it as a "billion-dollar training blitz, delivered by public Tafe". Costs will be shared between the federal and state governments.
Key events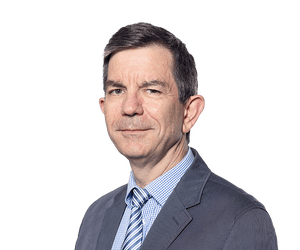 Peter Hannam
Women's economic equality is a "core economic imperative," Gallagher says
The second main session of the Jobs and Skills Summit has begun, extending a theme that was a major theme of the first one: women's workforce participation.
Katy Gallagher, Minister for Finance, Women and the Public Service, notes the importance of the public sector in setting the standards for women's role in the economy more generally. The minister said:
The summit represents a huge opportunity to agree that women's economic equality is a core economic imperative that is crucial to our economic resilience and prosperity.

The country can't simply leave women's talent on the shelf.
If women's participation in the workforce matched men's, the economy would be more than 8% larger by 2050, and more than $350 billion in activity generated over the period.
The gender pay gap also remains at 14.1%, a key focus of the subsequent panel that is now under way.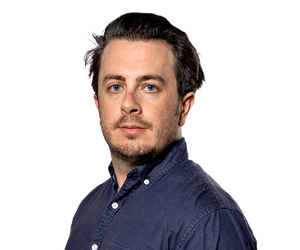 Josh Butler
Who's got the prime spots in the jobs summit seating plan?
It's been described as "Canberra Coachella" and the seating arrangements likened to a wedding plan, and from our vantage point above the jobs summit in the rafters of Parliament House's Great Hall, it's been interesting to see who got the prime spots.
All the national cabinet members, the premiers and chief ministers, are seated right up front – in the spiral arrangement of seating, they're at the centre, right opposite the major federal ministers like treasurer Jim Chalmers, prime minister Anthony Albanese, finance minister Katy Gallagher and workplace minister Tony Burke.
Behind the premiers are a few union leaders, with nurses federation secretary Annie Butler sitting next to Australian of the Year and disability advocate Dylan Alcott. Right behind them, in turn, is Greens leader Adam Bandt seated just a chair apart from Australia's richest man, Fortescue Metals boss Andrew 'Twiggy' Forrest – we imagine they might have some interesting conversations over the next few days.
A bit further back is Toll boss Christine Holgate (formerly of Australia Post) next to tourism forum chief Margy Osmond. Right in the middle, AI Group executive Innes Willox and ACTU leaders Sally McManus and Michelle O'Neil are a few seats apart but within shouting distance.
A couple rows back, new independent politicians David Pocock and Allegra Spender are seated together, a few chairs up from Qantas boss Alan Joyce. He's a bit further up the back than you might expect the airline chief to be, but at least he's closer than Visy Recycling boss Anthony Pratt – Australia's second-richest man seated in the back row.
Nationals leader David Littleproud, the Coalition's sole representative to accept an invitation, is up the back next to Alison Barnes from the tertiary education union.
Victoria records 18 Covid deaths and 332 people in hospital
There were 2,645 new cases in the last reporting period, and 15 people are in intensive care.
NSW records 23 Covid deaths and 1,756 people in hospital
There were 4,701 new cases in the last reporting period, and 36 people are in intensive care.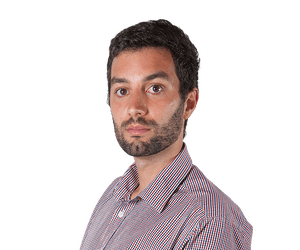 Paul Karp
If women's participation were iron ore, we'd dig it up: Wood
Wood is noting that huge economic benefit that could be unleashed from increasing women's participation.
She said:
Women are often excluded from full-time work, and from the most prestigious high-paid roles, because these so-called 'greedy jobs' are incompatible with the load of unpaid care still disproportionately shouldered by women. I can't help but reflect that if untapped women's workforce participation was a massive ore deposit, we would have governments lining up to give tax concessions to get it out of the ground.
Wood welcomed the Albanese government's policies to make early learning and care more affordable and move towards universal low-cost care, while state governments have also made kindergarten free for three and four year olds.
Wood argued that policy can shape culture – and governments need to do more.
She said:
Australia invests less in paid parental leave than most other OECD nations. Yet there is growing evidence from other countries with more generous and gender-equal leave schemes that these can be an important catalyst for change. In Australia it is business that is leading the charge. But for society-shaping changes, the government paid parental leave scheme will also need to evolve.
Ship runs aground in Egypt's Suez Canal, reports say
Reuters is reporting that a ship ran aground in Egypt's Suez Canal late on Wednesday and tug boats were working to release it according to two navigational sources.
The sources said the vessel was blocking navigation in the canal.
There was no immediate official confirmation from the Suez Canal Authority.
The latest data shows the ship is facing the right way.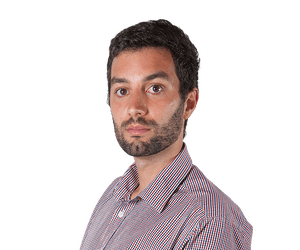 Paul Karp
We must stop Australia's educational decline: Danielle Wood
Danielle Wood is addressing the summit on the need to invest more in education.
She said:
A flourishing modern economy requires investing in people. Indeed, Bill Gates has argued that the best leading indicator of a country's outlook in 20 years' time is the performance of its education system.

Unfortunately, that particular leading indicator doesn't look too crash hot for Australia. Data from the OECD shows that performance of Australian school students in reading and maths – both compared to other countries and to our own performance over time – is going backwards. The average Year 9 student is more than one year behind in maths compared to where the student of the same age was at the turn of this century. For reading it is around 9 months.

Just as worrying is the learning gap between students … If we are going to thrive as a nation and boost our prosperity, we simply must turn this around.
Wood said Australia needs to boost the vocational education and training system – and she welcomed Albanese's announcement of an extra 180,000 fee-free Tafe places as "a very positive step in that direction".
She also recommended:
Improving links between industry, Vet (vocational education and training), and higher education institutions to build feedback loops on the skills that are needed as jobs evolve.

Acknowledgement that education is a lifelong endeavour – for example, through recognition of micro-credentials and better support for on-the-job training.

Attracting the best and brightest to Australia by improving the composition and functioning of our migration program.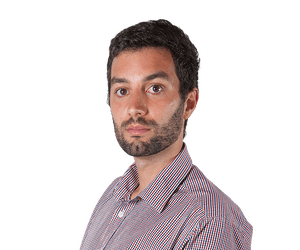 Paul Karp
Share of productivity growth passing through to workers has fallen: Grattan Institute
The Grattan Institute's chief executive, Danielle Wood, is addressing the summit on the goals of full employment and productivity growth.
Wood said:
Productivity and wages growth go hand in hand. And while productivity remains the secret sauce of higher incomes, it is worth noting that recent research finds some reduction in the share of productivity gains passed through to workers over the past 15 years.

The other thing we know about productivity growth is we have less of it than we used to. No matter how you cut it, the rate of productivity growth has slowed over the past decade. Over the past 60 years, our labour productivity improved at an average rate of 1.7% a year. Over the decade to 2020, it was 1.1% a year.

This is not just an Australian phenomenon. The slowdown has been seen around the developed world, although our relative performance has also slid down the international rankings. Everyone is running slower, but Australia is also falling back in the field.
Wood explained productivity had slowed because of a number of factors, including:
The expansion of the services sectors, which are generally lower productivity.

A declining contribution from technological advancements.

Smaller gains from education as richer countries start to reach saturation point on school completions and the proportion of people going to post-school education.

A reduction in economic dynamism and, related to that, greater market concentration and power.
Regulator cracks down on cosmetic surgery
Cosmetic surgery practitioners will be policed by a dedicated enforcement unit for the first time in Australia as part of an industry-wide crackdown by the national regulator, AAP reports.
The $1bn industry will undergo significant reform after an independent review highlighted cases of misconduct.
The Australian Health Practitioner Regulation Agency (Ahpra) and the Medical Board of Australia have agreed to implement the recommended changes to strengthen industry regulations and improve patient safety.
The inquiry, led by the former Queensland health ombudsman Andrew Brown, revealed unsafe practices, misleading advertising and substandard marketing across the cosmetic surgery industry.
Universal minimum standards for education, training and qualifications in cosmetic surgery have been nonexistent in Australia. Any medical practitioner can perform invasive cosmetic surgery without having undertaken appropriate training or having amassed sufficient supervised experience to reach an acceptable level of competency.
Brown said:
In this environment, consumers are largely left on their own when it comes to selecting a practitioner to perform cosmetic surgery, having to sift through a plethora of advertising and marketing material and try to make sense of numerous qualifications, in an attempt to identify a qualified and competent practitioner.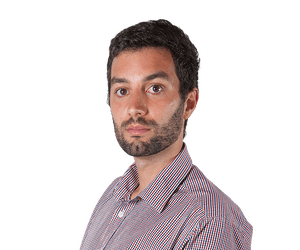 Paul Karp
'We've got a big chance here': Chalmers
The treasurer, Jim Chalmers, appears to be channelling JFK by asking jobs and skills summit participants "for your ideas on what you can do, not just what others here should do".
Chalmers said:
We are not looking for unanimity on the perfect position of a comma in a communique. At the conclusion of the summit tomorrow, we want to release an outcomes document that covers the priorities we think are ready for immediate action this year, and others that will be subject to further work – as part of the white paper process, subsequent budgets or through cooperation with states and territories.

So this summit is just one step – a major step, yes, but one step. Our expectations are tempered and realistic. We are not naive about how contentious some of the issues we will discuss have been, and will be.

But we have been so heartened, energised and encouraged by the willingness you've already shown to give a little. We've already made substantial progress.

We've got a big chance here. This is a time of great challenge and great opportunity.
Treasurer says jobs summit draws a line with Australians to no longer be 'held back'
The treasurer, Jim Chalmers, has begun his address to the jobs summit:
Together we draw a line under a wasted decade of unnecessary conflict and needless division which has held us back.

This summit, this prime minister and this government, and I think this country, is all about one thing: bringing people together to confront the big challenges in our economy and our society.

These are largely agreed, and already understood: stagnant wages. High and rising inflation. Flatlining living standards. Skills and labour shortages. Migration settings and bargaining rules which don't seem to work for anyone as well as they could.

An economy not productive or competitive enough, not growing strongly enough or broadly enough. Too many [who are] locked out and held back from the benefits of a national unemployment rate with a three in front of it.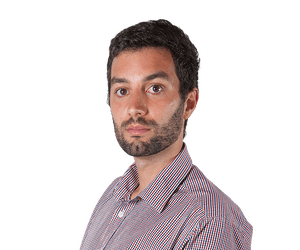 Paul Karp
Don't rehash old conflicts: Albanese
Albanese has asked participants of the jobs and skills summit not to "rehash old conflicts" and "dig deeper trenches on the same old battlefields". He accepted that the summit can't "fix every issue" and that not "everyone will be happy".
Albanese said he is "standing here today" because Australians "want politics to operate differently".
Albanese spoke about Australians represented at the summit, including nurses, farmers, small business owners, people stacking shelves, cleaning offices, or moving freight around the country.
"These are the heroes of the pandemic," he said. Businesses, unions and Australians rose to the challenges of the pandemic and can once again.
He said:
Let's make every effort to turn agreement into action for the benefit of all Australians.