6.45pm EST18:45
Just a bit more on the supply chain meetings that were happening last night and continue today between government, industry groups and unions.
The prime minister, Scott Morrison, is convening a meeting with the National Coordinating Mechanism that will consider the new health advice relating to isolation requirements for Covid-affected workers.
The new guidelines were signed off by the Australian Health Protection Principal Committee earlier this week.
Today's meeting will consider the requirements for essential workers to keep working, including booster shots, social distancing measures and hygiene standards, and also discuss which business should be defined as essential services for the purposes of relaxed isolation requirements.
This means that workers may continue to work even if registered as a close contact, provided they produce a negative RAT on day one after exposure and regular RAT testing after that (if they have access to the tests – assume this will be discussed at length today also).
Some of the services under consideration to be deemed "essential", (in addition to what's already been announced) include teachers and childcare workers, transport workers, mental health and physiotherapy services, and civic services such as rubbish collection and water and energy services.
Also today, the attorney general Michaelia Cash will hold meetings with the Australian Council of Trade Unions and employer groups, who are discussing the issues surrounding testing for safe workplaces, and business obligations to meet occupational health and safety laws.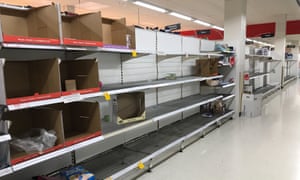 Updated
at 6.59pm EST
6.42pm EST18:42
Schools in New South Wales will open from the first day of term one, premier Dominic Perrottet has vowed, however some activities like sports may be limited.
Perrottet said:



We are completely committed that schools will be open on day one term one.

I accept that there is a lot of people right across NSW who are anxious at this time and people will make their own decisions, in relation to sport particularly. But when we announce our school plans there are areas within those plans that we focus on in terms of activities within schools that we may limit early on as we move through. But for every parent across the state our commitment as a government is to open schools on day one, term one in a way that is safe for teachers and for kids.
Perrottet was then asked follow up questions about schools and risk, and took an even stronger tone:



Kids being at school is one of the most things we can have happen in NSW…The impact of not having kids in the classroom will be substantial in terms of impact on the child's educational outcomes in the future.
He said that "I completely disagree with the doctors union" in relation to the Covid risk of schools returning. He went as far as saying that in his "list of things that we're working on every single day", that managing hospitalisations was his first priority, and that ensuring classrooms return from the first day of term one was his second highest priority.
Updated
at 7.05pm EST
6.34pm EST18:34
NSW's rapid antigen test reporting system explained
New South Wales health authorities will use a new system to require residents to report positive rapid antigen test results to survey Covid cases about their health and deliver further care if required.
People in New South Wales who test positive to Covid with a rapid antigen test – who are legally required to report their result via the Service NSW app – will be asked to fill out an initial survey.
This initial survey will seek to understand if a Covid case has significant health problems, such as those related to the heart, lungs, kidney and immune system, as well as cancer status.
Health authorities will make a "risk assessment" on that person's ability to isolate at home.
If needed, they will be sent advice to care for themselves at home. Dr Amith Shetty, clinical director of Covid-19 Care in the Community in NSW, believes the majority of Covid cases in NSW will fall into this category.
However those deemed higher risk will receive follow up communications from NSW Health.
At this point, NSW Health may determine someone requires a greater level of care – whether that be via general practice or hospital. NSW Health may also recommend Covid treatment options for patients at this stage.
The plan is designed to provide care for those isolating at home, and to reduce the number of those whose Covid illness escalates to the point they need to go into hospital.
As has been pointed out by readers, while you register through the Service NSW App, you technically click on a link in the app that takes you to an external webform.
Updated
at 6.48pm EST