Albanese says Labor is joining a global effort on climate change after "nine wasted years".
You might have noticed that the world has noticed that the government has changed. We're already in both our region, in terms of Penny's very successful visit to finale… but at the Quad leaders' meeting with our most important ally, President Biden of the United States, but also our important friends in Prime Minister Kishida from Japan and Prime Minister Modi in India, we changed the statement that was made and they very much welcomed our changed position on climate change. We're joining, we're joining again the global effort which we needed to do after nine wasted years. And waste is what I want to talk about in two areas. I want to remind you that you shouldn't waste a day in government. We don't intend to.
Albanese rifles through what Labor intends to deliver in its first term: more secure work, taking pressure off the cost of living, cheaper childcare …
We will strengthen Medicare. We will fix aged care. We will make sure that we make more things here in Australia and become a more resilient economy with advance manufacturing. We will end the climate wars.

We will introduce legislation for an Anti-Corruption Commission this year. We will show that we're an inclusive and mature country by recognising the privilege that we have of sharing this great island continent of ours, this great multicultural nation, with the oldest continuous civilisation on the planet and recognising that in our constitution with an enshrined Voice to Parliament.
Albanese confirms Labor has secured a majority government and reflects on past Labor leaders now adorning the walls.
We asked Australians to vote for change, and they did that, and when you do change the government you do change the country. And we made history. It seems like a long time ago I've got to say, May 21, but just a bit over a week ago.

We have formed government from opposition four times since the second world war. That story is pretty familiar – heroes up there, Bob Hawke, Gough Whitlam and Kevin Rudd.

The truth is, though, that if you go back a bit further, we have formed government five times since the first world war, five times in a century of our great party with over 130 years of proud history.

Australians have placed their trust in us and that brings with it an enormous responsibility – an enormous responsibility to deliver on the commitments that we made, the commitments for which we have a clear mandate as part of a majority Labor government.
Anthony Albanese addresses Labor caucus
Anthony Albanese is speaking now.
He acknowledges the land's Traditional Owners, and reiterates his committment to implement the Uluru Statement from the Heart.
Friends, what a privilege it is to gather in this room, one which we should cherish, one which we should never take for granted.

I've been in this building now for 26 years. I've had six at this end of the corridor. I don't intend going back.
Labor well placed for 77-seat government
It's possible incoming Labor MPs may be absent from today's caucus meeting as they're yet to have won their seats. Here's where the remaining two seats in question stand from AAP.
Incumbent Labor MP Fiona Phillips remains narrowly ahead in the seat of Gilmore on the NSW south coast, some 142 votes clear of Liberal candidate Andrew Constance.
Preference flow has seen Phillips lead the race despite 36% of the primary vote compared with Constance's 42%, although the latter is somewhat closing the two-party preferred gap via postal votes.
Meanwhile, incumbent Liberal MP Michael Sukkar is 619 votes clear of Labor candidate Matt Gregg in the Victorian seat Deakin in Melbourne's east.
ACT records 673 Covid cases and one death
ACT Health has released today's Covid update.
There have been 673 new cases detected and, sadly, one further death.
There are 93 people being treated in hospital with the virus including four people in ICU and two on ventilators.
The curtains have officially been changed.
The prime minister Anthony Albanese is due to hold a caucus meeting at 11am.
Nationals leader flags nuclear intentions
David Littleproud: Pro nuclear.
Peter Dutton: "It's not on the table at the moment."
On the other hand …
Be careful out there, readers amongst the wind.
The state of play as Albanese prepares to unveil cabinet
Here's a reminder of where we're at from AAP. An interim cabinet of five members was sworn in days after Albanese claimed victory in the federal election.
They included deputy prime minister Richard Marles, treasurer Jim Chalmers, foreign minister Penny Wong and finance minister Katy Gallagher.
While Albanese had earlier indicated MPs who held a shadow ministry in opposition would likely hold a similar portfolio in government, some changes are expected.
Among them will be a replacement for home affairs, with previous Labor spokeswoman Kristina Keneally failing to win the seat of Fowler in Sydney.
Labor's previous environment spokeswoman Terri Butler also lost her seat of Brisbane to the Greens.
Other portfolios have already been announced, with Linda Burney set to be indigenous affairs minister and the second Aboriginal person in the role.
Welcome to the Albanese government's 'warp speed' transition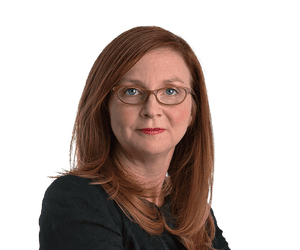 Katharine Murphy
Good morning, folks. We are waiting in Canberra for Anthony Albanese to first finalise and then unveil his new ministry. I've covered every transition to government since 1996 and it's fair to say this one is playing out at warp speed.
MPs have returned to Canberra to clear out their offices.
Albanese moved into the prime minister's suite and the adjoining cabinet digs on Monday.
The party rooms have also changed over.
Pictures of Liberal leaders now sit in the caucus room that Labor occupied for the past nine years, and pictures of Labor leaders have shifted down the corridor.
Albanese has moved into The Lodge. It's not yet clear to me whether the Morrison family have vacated the residence in Kirribilli in Sydney. Albanese is still living at home in the inner-west when he returns to Sydney.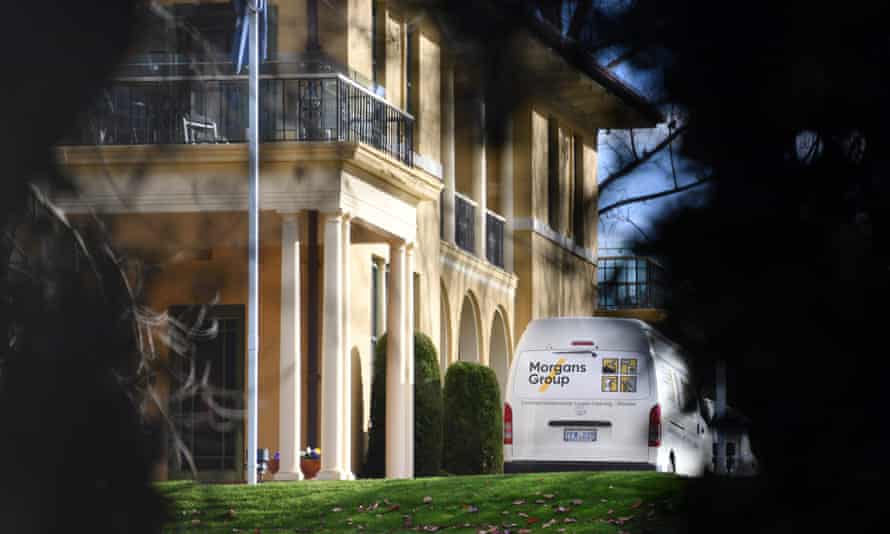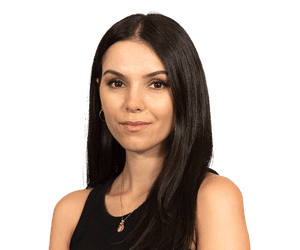 Benita Kolovos
Victoria's free flu shot scheme to start tomorrow
Victoria's health minister, Martin Foley, says cases of flu in the state have increased by more than 30% in the past week alone – from 10,000 to 15,000. It comes after two years of Covid-19 restrictions and border closures meant limited immunity to the virus.
From tomorrow more than 3,000 GP clinics and community pharmacies will be able to administer flu shots for free to all Victorians, as part of a $33m package.
Flu shots are already free for children under five, people over 65, pregnant women, Aboriginal and Torres Strait Island people and those with medical conditions.
Foley said the government would reimburse GPs and pharmacies for flu vaccines administered to Victorians who were not usually eligible for free shots – so they can continue to use vaccine supplies they have already purchased.
The government will also provide $2,000 grants to immunisation providers who roster on more staff and open for longer hours to manage the additional demand.
Foley:
This will be the first time in two years that we will face a real flu season – we need all Victorians to roll up their sleeves and help protect their loved ones and our health system by being vaccinated.
He said anyone with cold and flu symptoms should get tested for Covid-19 and remain at home until their symptoms have resolved – even if it turns out to be the flu.
NT records 265 Covid cases
The Northern Territory has recorded 265 new cases of Covid in the past 24 hours to 8pm last night.
That includes 152 cases recorded in the top end region, 56 in central Australia, eight in east Arnhem, 15 in the big rivers region, three in the Barkly region and 31 under investigation.
There are 15 people being treated in hospital with the virus, including one person in ICU.
Fewer people smoke daily but more young people taking up vaping
Statistics show more young people are taking up vaping, even as the number of daily smokers in NSW continues to fall, AAP reports.
People over the age of 16 lighting up every day fell from 9.2% in 2020 to 8.2% in 2021, according to the 2021 NSW population health survey.
Speaking on World No Tobacco Day, NSW's chief health officer Dr Kerry Chant said she was impressed some 23% of NSW residents were now successful former smokers, and urged more people to kick the habit.
Of those who still smoke, 41% are serious about quitting in the next six months and one in five (19%) plan to quit in the next month, according to 2021's NSW smoking and health survey.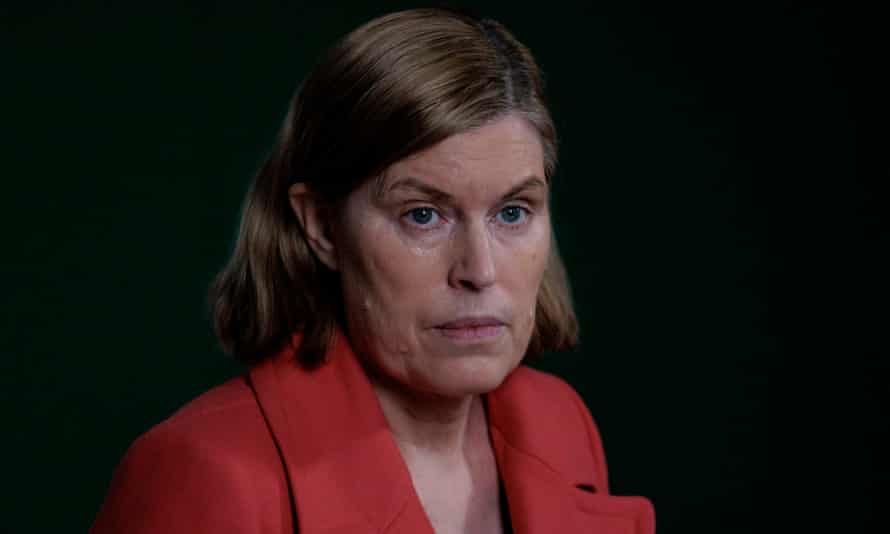 Quitting smoking is one of the most important things a person can do for their health, Chant said.
While the number of smokers has dropped, there has been a growing use of vapes, or e-cigarettes, among young people. More than one in 10 young people aged 16 to 24 vaped between 2020 and 2021 – double the rate of 2019-20.
Chant:
This is a worrying trend for our young people because vapes can contain many harmful chemicals and toxins, even if they are nicotine-free. We know vapes can harm your health in the short-term, but the long-term effects are largely unknown.
Victoria to offer free flu shots
Victoria is following Queensland, South Australia and NSW by making the flu vaccination free from tomorrow following rapidly rising influenza cases.
Flu cases increased by 30% in the past week in the state.
"If you change the government, you change the country," is one of those hoary old gumnuts that was novel when Paul Keating made the comment back when but is becoming a little hackneyed.
Consumers don't seem to have noted much change, if the latest survey of sentiment by ANZ and Roy Morgan is any guide.
Since 2008 when the gauge went weekly there have been five elections, including changes of government in 2013 and 2022. The latest iteration showed barely a budge in the reading.
David Plank, ANZ's Head of Australian Economics, says:
Of the four elections prior to this one, there has been little immediate reaction in consumer confidence, with no large swings in either direction. Confidence going into the 2022 election was, however, well below previous pre-election levels.
One reason for the dim view might be that the RBA's first of what could be quite a few rate hikes in the coming year. The central bank is keen to stamp out expectations that prices will keep rising – which they might well do for a while, if electricity and food prices are any guide.
Those expectations nudged higher again in the past week, the survey found:
As it stands, investors remain pretty firm that rates will climb sharply, including by a full percentage point in just the next three meetings.
The RBA board meets in a week's time, on 7 June, which will be new treasurer Jim Chalmers' outing to explain that it wasn't Labor's fault. A not unreasonable claim but one that will be harder to make as each month passes …