NSW rail union pushes ahead with industrial action
Sydney commuters are in for a "very messy day" as the NSW rail union pushes ahead with industrial action that will take out 70% of the train fleet, AAP reports.
The Rail, Tram and Bus Union has been locked in long-running stoush with the Perrottet government over a new Korean-made Intercity fleet, which it says is unsafe.
While the government has signalled it could be prepared to spend $264m to modify the fleet, the union says it has refused to sign an agreement confirming it will fix the safety issues raised by train drivers. The union said on Friday:
This will be the fourth time the government has offered to make the changes, announced the changes, and then backtracked as a result of internal politics.
Rail, Tram and Bus Union NSW secretary Alex Claassens said during a meeting with the government yesterday, elements of the modification offer had been taken off the table:
I'm just not sure where we go from here but our members are resolute. We are going to continue fighting to get these trains made safe, and we'll do whatever it takes to make that happen.
Protected industrial action planned for today is going ahead, which will see train drivers refuse to operate foreign or privately made trains. This means only 30% of Sydney Trains and NSW TrainLink services will be operating.
Claassens:
It's going to be a very messy day. It'll be a weekend timetable with other trains taken out of it.
Transport minister David Elliott said yesterday that the government had offered railway workers $3,000 bonuses:
The families of the railway workers right now could be having $3,000 deposited in their account, instead of having that money spent on modifying perfectly good trains.
But Claassens described the payments offered to railway workers, to get the fleet on the tracks without modifications, as "bribes".
Sydney commuters have been advised to expect significant train delays and cancellations. A flow-on effect is likely to impact people travelling to Sydney airport and on buses.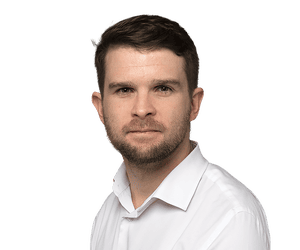 Christopher Knaus
Women still behind on pay and leadership in NSW legal profession
New data has revealed a glaring pay disparity between men and women in the legal profession. Women are still being shut out of senior positions within legal firms and from the top pay bracket for solicitors in New South Wales, the data shows.
The NSW Law Society on Friday released its annual profile of the profession. It found "female lawyers continue to lag behind their male counterparts, as does the opportunity for women to advance to practice leadership positions".
President Joanne van der Plaat said:
The Law Society is committed to working with the profession to assist law firms to develop ways of nurturing all their talent. What we as lawyers can celebrate is a younger, more culturally diverse and more gender diverse profession. There's a way to go yet, but year by year, I think we're seeing the profession in NSW growing to reflect more accurately the Australian community. That can only be a good thing.
The data shows women make up the majority of the state's solicitors, yet account for just 33% of private practice leadership roles.
They also earn less in every age bracket. For solicitors aged 30-34, just 34% of women earned more than $150,000, compared with 41% for men.
In the 35-39 age bracket, just 26% of women earn more than $200,000, compared with 33% for men.
For those aged 40-49, only 23% of women earned more than $250,000. The figure was 34% for men.
Chris Bowen announces review into carbon credits scheme
Climate change minister Chris Bowen has officially announced the independent review into the carbon credits scheme.
A panel of four experts, led by Prof Ian Chubb, will review the scheme after experts questioned the integrity of credits used by companies to balance their books on emissions.
The review follows claims by an ex-chair of the federal emissions reduction assurance committee Andrew Macintosh that Australian carbon credits are a "fraud on the environment".
Chris Bowen said in a statement:
Concerns have been raised recently about several aspects of Australia's carbon crediting system, including the integrity of its key methods and the Australian carbon credit units issued under it.

The government wants to make sure it remains a strong and credible scheme supported by participants, purchasers and the broader community.

The review will achieve that goal.
You can read the full Guardian report on the review here: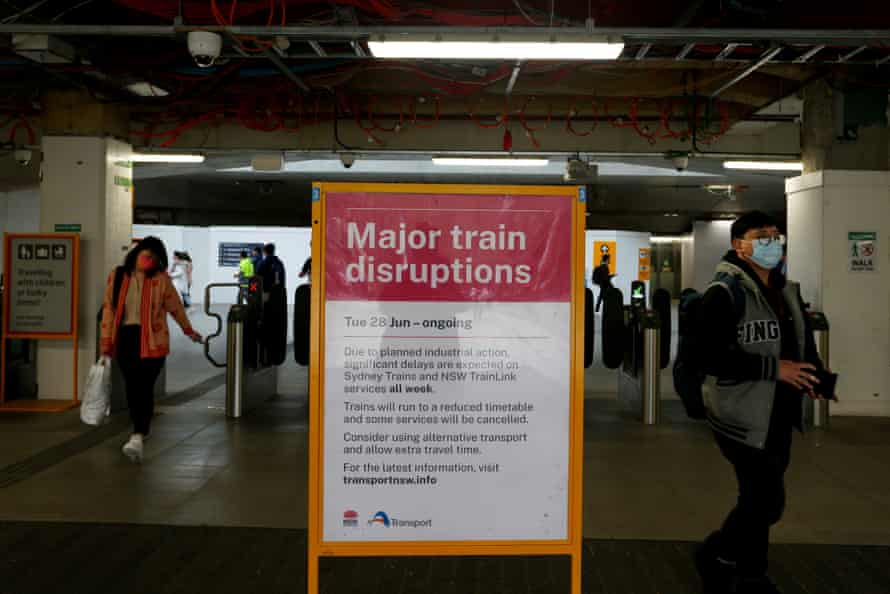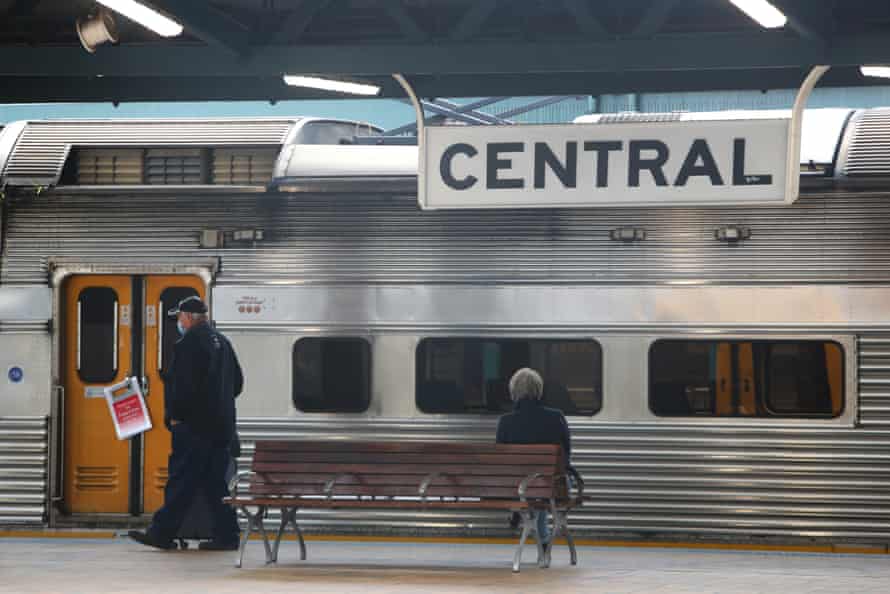 Just call me Tony …
Canadian prime minister Justin Trudeau appears to have forgotten Anthony Albanese's first name, upon introducing him as "prime minister Albanese" at a media event in Madrid on Thursday.
According to News.com.au, Trudeau then went on to call Albanese "Tony":
It's a real pleasure to be meeting with, ah, ah, ah … a … great … progressive leader. We're really, really excited to have … ah, a … friend in Australia. Australia has been a long-time friend. We'll be talking lots with, ah …. with Tony and all our friends in Australia.
I mean, look, "Tony" isn't all that far off the mark – it's not quite classic Joe Biden, after all:
Telehealth cuts – how will they affect you?
On the cuts to telehealth subsidies, our reporter Caitlin Cassidy is looking for people to speak to who might be affected by this. If this is you, please do reach out to her.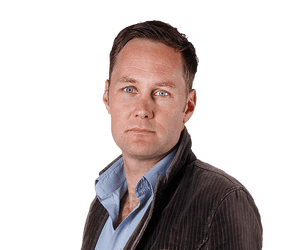 Ben Doherty
Cross-party statement on 25th anniversary of Hong Kong's return to China
Today marks a quarter-century since Hong Kong was returned to Chinese rule as a Special Administrative Region of China, and the halfway mark of the promised 50 years of autonomy under the "One Country, Two Systems" framework.
The co-chairs of the Inter-Parliamentary Alliance on China, Labor MP Peter Khalil and Liberal senator James Paterson, have released a statement decrying, in their words, the "direct undermining" of One Country, Two Systems by Beijing.
Australia has long maintained close ties with the people of Hong Kong. Hong Kong became a world-leading international business hub because of its openness, its rights and freedoms, its independent judiciary and rule of law. Australians and Australian businesses have contributed significantly to, and benefited from, Hong Kong's success.

Hong Kong's success was underpinned by the commitments made by the Chinese government in the 1997 UN-registered Sino-British Declaration which guaranteed the region's autonomy, through the One Country, Two Systems arrangement.

As we mark this anniversary, we note with deep concern the rapid erosion of Hong Kong's unique autonomous status since the passage of the national security law two years ago.

During this period there has been a direct undermining of the One Country, Two Systems arrangement including the diminishment of the rule of law, democratic rights and freedoms, including the right to freedom of expression and the independence of the judiciary.

We have seen an alarming pattern of suppression; arrests of pro-democracy figures, and their prosecutions under the national security law, as well as the curtailing of Hong Kong's independent legislative authority.

Hong Kong has held a special place for many Australians as a city of vibrant culture, commerce and civic freedoms.

The people of Hong Kong have shown immense courage in striving to protect and uphold the freedoms that have enabled their prosperity and stability over generations.

We once again urge the Chinese government to uphold and protect human rights and freedoms and fulfil their commitments made before handover.
The US Secretary of State Antony Blinken has issued a statement along similar lines, excoriating China's leadership for the hastening erosion of democratic freedoms:
It is now evident that Hong Kong and Beijing authorities no longer view democratic participation, fundamental freedoms and an independent media as part of this vision.

In 2019, millions of Hong Kongers joined public protests to oppose controversial extradition legislation. Beijing's response – the National Security Law – set the stage for an erosion of autonomy and dismantling of the rights and freedoms of Hong Kong residents over the last two years. Authorities have jailed the opposition, with many imprisoned for more than a year.

Hong Kong's leaders have raided independent media organisations, shuttered museums and removed public works of art, weakened democratic institutions, delayed elections, prevented vigils, disqualified sitting lawmakers, and instituted loyalty oaths. Government officials have spread disinformation that grassroots protests were the work of foreign actors. They have done all of this in an effort to deprive Hong Kongers of what they have been promised.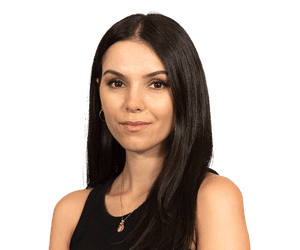 Benita Kolovos
Vexit?
There's a little penguin on Twitter pushing a big idea: Victoria should secede from the rest of Australia.
While Western Australia has always harboured the fantasy of breaking away from federation, going as far as holding a successful but invalid referendum in 1933, the idea of a Victorian secession – "Vexit" to its proponents – recently emerged among a group of friends during the state's second extended Covid lockdown in 2021.
Together they created the Victorian Independence Movement and its respective Twitter account, which has a modest, albeit engaged, 1,500 followers at the time of writing.
With a straight face, it proposes "breaking free of the failed Australian federation". It diagnoses "Sydney brane" – a so-called affliction among the political and media class that makes them believe nothing happens in the country until it happens in the New South Wales state capital – and pokes fun at the "treasurer for NSW", a phrase coined by the now member for Kooyong, Monique Ryan, to describe Josh Frydenberg.
Among its members is Douglas Holgate, the illustrator of the New York Times bestselling children's series, The Last Kids on Earth, who designed the movement's penguin mascot.
Read more here about the little penguin that could:
Victoria records 12 deaths from Covid-19 with 472 people in hospital
There were 8,057 new cases recorded in the past 24 hours, and 23 people were in intensive care.
NSW records nine deaths from Covid-19 with 1,558 people in hospital
There were 10,930 new Covid cases recorded over the past reporting period, and 41 people are in intensive care.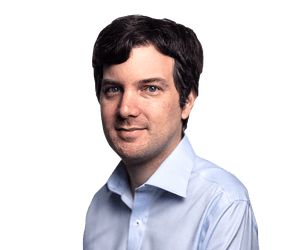 Daniel Hurst
Shipbuilder Austal working to fix problems in patrol boats supplied to Pacific nations
The company that builds the Guardian-class patrol boats supplied to Pacific island countries has promised to work with Defence to fix problems with the exhaust systems.
In a statement issued this morning, a spokesperson for Austal said:
Austal is working with the Australian Department of Defence to develop both temporary rectification measures and a long-term solution to an emerging issue with the exhaust systems on the Guardian-class patrol boats constructed by Austal. The supplier of the vessels' exhaust systems is also providing technical advice to both parties.

In addition, Austal is working with its supplier to prevent the issue from occurring on Guardian-class vessels under construction.
Australia has so far given 15 Guardian-class patrol vessels to regional neighbours, starting with the delivery of one to Papua New Guinea in November 2018.
Seven further boats are in the pipeline: one each for PNG, the Federated States of Micronesia, Fiji, Marshall Islands and Samoa, and two for Timor-Leste. For more on this issue, see our story from this morning: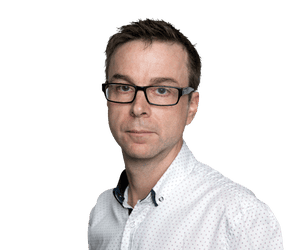 Graham Readfearn
Australia's bushfire season now lasts for 130 days a year
New research has found the bushfire season has lengthened by almost a month in the past four decades.
In the south-east of the country, where forests and communities are still recovering from the unprecedented Black Summer bushfires of 2019 and 2020, there are now 11 extra days where the risk of fire is at its most extreme, compared with the late 1970s.
Even if global heating can be kept to 1.5C – the most ambitious temperature goal under international climate agreements – Australia's fire season will continue to lengthen, the study published in the Reviews of Geophysics found.
Dr Pep Canadell, a climate scientist at CSIRO and a co-author of the study, said:
These numbers are confronting. We no longer have a stable fire regime.
Read the full story here:
Mark Butler on end of pandemic leave payments
Here's a little more from health minister Mark Butler's interview on ABC radio this morning, captured by AAP.
Pandemic leave payments have ended as of today but infected people must still follow directions to isolate at home for a week.
Butler said the federal government does not have the financial capacity to continue funding what were intended as emergency payments. He told ABC radio:
We're going to have to start to moving towards more normal programs that support the Australian community and people have been on notice about that for some time.
Asked if people without sick leave would go to work with Covid if they didn't have access to the government support measure, Butler said he "hoped not".
We can't continue forever to fund from the budget the gaps in the labour market that exist.
House prices continue to decline nationally
Our intrepid economics correspondent Peter Hannam flagged this week that house prices were going to take a tumble, and so they have.
CoreLogic released its home value index this morning, showing a second consecutive month of value declines in June, down 0.6%, to be 0.2% lower over the June quarter.
That's been driven partly by Sydney house prices dropping by 1.6% last month (and 2.8% over the quarter) and dropping in Melbourne by 1.1% over the month.
Housing values were also down in Hobart and regional Victoria.
This edition of the index has captured the Reserve Bank's 50 basis points increase in the cash rate, its second hike in as many months.
Commonwealth Bank's head of Australian economics Gareth Aird told AAP:
Home prices have begun their descent.
He expects a further 0.9% decline in national home prices for June.
The home value index posted its first fall since September 2020 in May, led by declines in Sydney, Melbourne and Australia's second most expensive property market Canberra.
Still, over the past year, national house prices were up 14.1%.
CoreLogic's research director Tim Lawless argues it is not just interest rates that are making their mark. Since prices peaked in May 2021, consumer sentiment has soured, hitting its lowest level since April 2020 and the early stages of the Covid-19 pandemic.
Queensland expands plastics ban
The mass release of balloons will be a thing of the past in Queensland and days could be numbered for takeaway coffee cups as the state moves ahead with a ban on plastics, AAP reports.
Polystyrene packing for peanuts, plastic-stemmed cotton buds and microbeads will all be banished from September 2023 under a new five-year plan.
The balloon ban will target the mass release of lighter-than-air varieties from next year, while new minimum standards will be introduced for heavy plastic bags.
They'll soon have to be tested for reusability and how they can ultimately be recycled, environment minister Meaghan Scanlon said.
More than 90% of Queenslanders back tightening restrictions on single-use plastics, government survey results show.
The state began phasing out lightweight plastic shopping bags in 2018 and last year outlawed a range of products including straws, stirrers and expanded polystyrene.
Scanlon:
It's great to see so many businesses already taking voluntary measures and going beyond our bans, and it is time to support those voluntary commitments and strengthen our actions in the fight against plastic pollution.

We understand these changes can have an impact on businesses and we will work with them to ensure they are ready.
The roadmap also aims to phase out other single-use plastics, including disposable coffee cups.
An innovation challenge will get under way soon to investigate potential replacements and the state hopes to work with other jurisdictions with an eye to a national approach in coming years.
Potential bans on bait bags, bread bag tags, takeaway containers and sauce sachets will also be investigated.
Blockade Australia calls off Sydney CBD protests
Climate activist group Blockade Australia has called off its organised protests in NSW, AAP reports.
The group spent Monday and Tuesday protesting in Sydney's CBD, blocking traffic, which resulted in multiple arrests. On Wednesday a picnic held in Tempe by the activists as a "rest and recharge" event was also targeted by police.
Organising activists said on their Telegram channel yesterday:
We have made the hard choice to end the mobilisation and wait until next time when we are bigger and stronger.

We call on people to continue to take disruptive climate action in any way they can.
The group thanked those who had taken part in the disruptions on Monday and Tuesday, saying:
We have endured extreme state repression. It has challenged our plans and further exposed what Australia will do to protect its own interest. We are tired but not broken, and moved by all the solidarity and support.
NSW premier Dominic Perrottet has called the activists "bloody idiots", saying their actions did not aid their cause.
Protesters who disrupt major roadways, ports and railways can be charged with newly legislated penalties of up to two years in prison and a fine of $22,000.
A total of 32 people have been arrested since NSW police set up Strike Force Guard in March to prevent, investigate and disrupt protests.