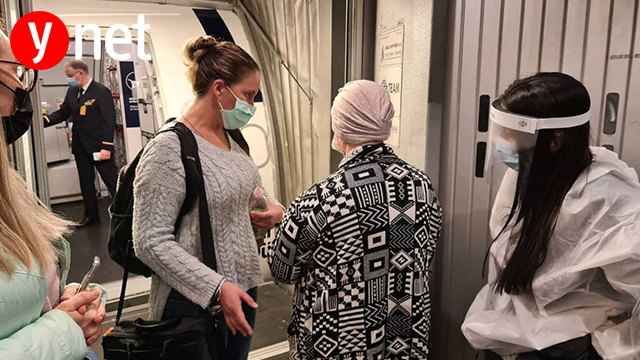 The attorney general, Christian Porter, is aware of the Israeli media reports of Malka Leifer leaving Israel as part of her extradition to Australia.
A spokesman for Porter said the Australian government "is aware of reports in Israel concerning the extradition of Malka Leifer", but that it "does not comment on logistics involving extradition arrangements against individuals until the extradition process has concluded".
The spokesman said:



Victorian authorities are responsible for the physical return of Ms Leifer to Australia now that the legal extradition process in Israel has concluded and she has been found suitable for surrender to Australian authorities to face the charges against her.

Both the attorney general and minister for foreign affairs have expressed their thanks to the Israel government for its assistance and cooperation to bring this long-running process to a conclusion to allow for the extradition of Ms Leifer to Australia, where she faces serious sexual assault allegations.
The ministers will issue a further statement at the conclusion of the extradition process.
Updated
at 2.18am EST
Malka Leifer leaves Israel on extradition flight to Australia – reports
Alleged sexual abuser Malka Leifer has left Israel and is on a flight to Australia, Israeli media have reported.
Following years of extradition hearings, the former Melbourne principal is understood to have been flown out of Israel hours before the country's airports shut as part of tightening coronavirus restrictions this week.
Leifer is accused of 74 counts of sexual abuse taking place during her time as principal of the Ultraorthodox Adass Israel girls' school in Melbourne.
She left Australia for Israel amid allegations against her in 2008.
Guardian Australia has contact the attorney general's department for clarification.
Updated
at 1.52am EST