Key events
Dreyfus said the meeting that took place between the attorneys general was the first face-to-face meeting in two and a half years.
We will be meeting more regularly … we plan to get together four times a year and this is a very important item on our agenda. We've also agreed to do more work on criminal justice system responses to sexual violence.

This is responding to something that Grace Tame raised with attorneys general last year and I'm very pleased to see that tremendous co-operation in the room yesterday, from Liberal and Labor attorneys general agreeing to work together nationally to keep women and children safe, to work on family violence, to work on measures against sexual violence.
Mark Dreyfus, the attorney general of Australia, is speaking to the ABC about coercive control. He says he and the attorneys general of jurisdictions around Australia have agreed on some draft national principles to address coercive control as an issue:
We're going to be consulting … in coming months, trying to get to some nationally agreed standard on how to deal with this.

Coercive control is, of course, a pattern of behaviour – it might be not necessarily involving violence – where the perpetrators seeks to establish control over the victim.
Nick Kyrgios's winning streak comes to an end
In sport, Nick Kyrgios's North American winning streak has come to an end with a defeat by Hubert Hurkacz in the quarter-finals of the National Bank Open in Montreal. The Australian had won 15 of his last 16 matches.
The full story is here: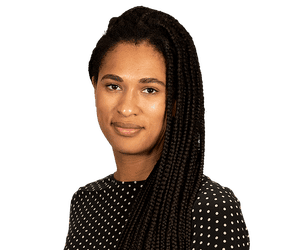 Adeshola Ore
Victorian First Nations dispute over Phillip Island property donation
A property donated by the family of renowned satirist and comedian John Clarke has become embroiled in a long-running dispute between two First Nations groups in Victoria.
The land on Phillip Island, about 120km south-east of Melbourne, was donated by Clarke's widow, Helen McDonald, to conservation group Trust for Nature after his death in 2017.
Trust for Nature intends to transfer the eight-hectare property to the Bunurong Land Council Aboriginal Corporation. However, a local traditional owner has demanded that be halted.
While the Bunurong Land Council Aboriginal Corporation is the registered local Aboriginal party, the area involves land on which members of the Boonwurrung people is seeking native title via the federal court.
Read more here:
The struggles of those who need Medicare most
Guardian Australia's medical editor, Melissa Davey, and inequality reporter, Stephanie Convery, have been breaking vital stories this week about Medicare, bulk billing and the dire state of Australia's primary healthcare system.
Today, they feature the stories of people who have been forced to limit GP visits or travel long distances for affordable care.
You can read the full story below, and more from their Mind the gap: bulk billing in crisis series here.
Third meningococcal case from Splendour
A child from the NSW north coast may be the third person linked to the recent Splendour In The Grass festival to contract meningococcal disease, AAP reports.
It follows the death on August 4 of a Sydney man in his 40s, who also developed meningococcal disease after attending the festival.
NSW Health has urged anyone who attended Splendour In The Grass – which took place from July 21-24 at the North Byron Parklands – to be alert. Anyone showing symptoms – which can include a red or purple rash, fever, headache, stiffness, light sensitivity, nausea, diarrhoea, drowsiness and confusion – is urged to contact a doctor immediately.
The disease, which is caused by Neisseria meningitidis bacteria, is uncommon but can be fatal. Authorities warn it can develop very quickly and kill within hours.
Three people have died of meningococcal disease this year: a Northern Territory man in his 30s died on Friday, while a two-year-old died in rural South Australia in July.
Health authorities in the NT said the man had undertaken no recent interstate or international travel.
Welcome to another Saturday edition of the live news blog.
I'm coming at you from sunny (for now) Melbourne and will be taking you through most of today – please get in touch at [email protected] or on Twitter at @donnadlu with anything to know or things we've missed.
Here's what making news:
The Nationals will hold their first major meeting today since the coalition's federal election loss. The federal council meeting, in Canberra, will also be the first since David Littleproud took over party leadership.
The energy ministers of New South Wales and Victoria have criticised gas companies for exporting Australian resources overseas, claiming their pursuit of profits led to the recent energy crisis.
The monkeypox vaccine has arrived in Australia and the rollout has commenced in Victoria, with jabs being given to certain eligible groups while supplies are limited.
In New South Wales, transport officers will today refuse to issue fines, part of the Rail, Tram and Bus Union's rolling strike action in an attempt to secure crucial safety commitments.
The Judith Neilson Institute for Journalism and Ideas has dismissed the remaining members of its international advisory council, months after four independent directors walked out en masse.
Overseas, the actor Anne Heche has died, a week after she was injured in a car crash, and the author Salman Rushdie is in surgery after being stabbed onstage at an event in upstate New York.