Third referee for Barilaro for NY job was Barry O'Farrell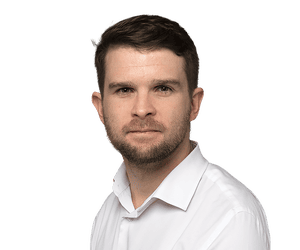 Christopher Knaus
The inquiry into John Barilaro's appointment as New York trade commissioner has just resumed. Barilaro reveals that his third referee was former NSW premier Barry O'Farrell, now Australia's high commissioner to India.
Barilaro:
He was one of the reasons I got into politics.
Barilaro says O'Farrell was a close friend.
I just said a minute ago that he's been a dear friend. I sent him a message and he offered to be my referee. It's as simple as that.
Labor's Daniel Mookhey asks:
Do you understand the perception when a former leader of the Liberal party is giving a reference to a former leader of the National party like this?
Barilaro says O'Farrell knew of his capability and experience.
Key events
Queensland's Covid wave peaked on 25 July, Annastacia Palaszczuk says
Speaking alongside chief health officer, Dr John Gerrard, the premier says the state has passed its Covid peak.
Queensland recorded 2,504 new Covid cases on Monday, with the seven day average steadily trending downwards.
Third referee for Barilaro for NY job was Barry O'Farrell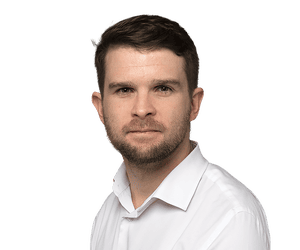 Christopher Knaus
The inquiry into John Barilaro's appointment as New York trade commissioner has just resumed. Barilaro reveals that his third referee was former NSW premier Barry O'Farrell, now Australia's high commissioner to India.
Barilaro:
He was one of the reasons I got into politics.
Barilaro says O'Farrell was a close friend.
I just said a minute ago that he's been a dear friend. I sent him a message and he offered to be my referee. It's as simple as that.
Labor's Daniel Mookhey asks:
Do you understand the perception when a former leader of the Liberal party is giving a reference to a former leader of the National party like this?
Barilaro says O'Farrell knew of his capability and experience.
Following the news of the two bodies found at a Brisbane residence this morning, regional crime coordinator detective superintendent Andrew Massingham will provide an update in Stretton at 1.30pm today.
We'll aim to bring you the latest.
Thanks to the lovely Natasha May for keeping us informed this morning. I'll be with you for the rest of the afternoon.
Thanks for your attention this busy Monday morning, I am now handing over to the wonderful Caitlin Cassidy who will be with you for the rest of the day.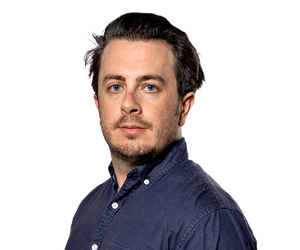 Josh Butler
Labor pushes back against Coalition position on aged care wage rise
Workplace relations minister Tony Burke said he was "stunned" at comments about aged care from shadow finance minister Jane Hume, who questioned whether a wage rise for staff would have productivity benefits for the economy.
Burke will later today share the government's submission to the Fair Work Commission's inquiry into a pay rise for aged care workers, today claiming those staff had been "significantly undervalued". Unions are calling for a 25% wage bump, and while the government won't single out a specific number, Burke and aged care minister Anika Wells say they will call for a "significant" increase.
Burke told a Canberra press conference on Monday afternoon:
Look at the work, the importance of it, the increasing complexity of it for aged care workers, and the government is very much on side with backing the workers for an increase.

If we're wanting to increase, as we are, the number of people working in aged care, then people being paid properly is part of it.
He said the government had "decided not to" suggest a specific number, in contrast to the recent minimum wage submission where Labor had specifically said it didn't want wages "to go backwards" against inflation – effectively calling for a minimum wage rise above the 5.1% inflation rate at the time.
Burke wouldn't be drawn on what aged care pay rise he wanted to see, but again committed that the government would fund any pay rise ordered by the FWC.
Earlier in the day, Hume told Sky News that the Coalition opposition wanted to see aged care remain "sustainable" in the face of a wage rise. Hume said:
The question to answer is whether those wage rises will be passed on to residents, will they be passed on to ordinary Australians about to go into aged care.

And will they make a difference to productivity?
Burke lashed those comments as "out of touch". He said:
I was stunned when I heard the challenge about productivity from Jane Hume. Like, really?

The starting point here, we had a royal commission where their interim report, the front page of it, [was titled] 'Neglect', We have an area of serious neglect where getting more people into the workforce is a critical part of that … on the list of issues Jane Hume went through, there was the need to care for residents? Where was the issue of doing something about pay equity? Where was the concept as to whether or not this work was undervalued?

If there was an example of someone being out of touch with the needs of aged care, it was up in lights in that interview.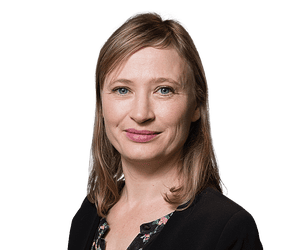 Sarah Martin
Latvian foreign minister urges more sanctions against Russia in meeting with Penny Wong
The Latvian foreign minister, Edgars Rinkēvičs, has met with Australia's foreign affairs minister, Penny Wong, outlining his concerns about Russian atrocities in Ukraine and calling for Russia to be designated as a state sponsor of terrorism.
Speaking in Canberra alongside Wong on Monday, Rinkēvičs said that he believed the sanction was necessary given the ongoing atrocities committed in Ukraine, and said he would be calling on the European Union to also support the designation.
He said the proposal would see a complete ban on visas for Russian citizens and the confiscation of Russian government assets and would make it easier to put in place a process for war crime proceedings against officials who were directly responsible for committing atrocities in Ukraine.
We have an international criminal court, we have the international court of justice, but the crime of aggression actually does not fall under the responsibility of those courts. So we need to address those things, we need to address the war crimes and genocide that is being committed by Russians against Ukraine.
Rinkēvičs said he had raised Latvia's position in his meeting with Wong, and would continue to make the case, which is also being pushed by Ukraine's president, Volodymr Zelenskiy.
When it comes to Ukraine, I think that both of us acknowledge the necessity to continue to support Ukraine in any way we can. Latvia has been providing military, financial, humanitarian assistance to Ukraine.

We believe that we must continue doing that and actually, the western world must increase military assistance, because, as we see, unfortunately, Russia is continuing its aggression.
Two bodies found in south Brisbane
A homicide investigation is under way after two bodies have been found in the southern Brisbane suburb of Stretton.
Queensland Police have released a statement saying:
Police were called at approximately 9:40am … where the bodies of a man and a woman were located inside the property.

Investigations are under way to identify the deceased.

A crime scene was declared, and Operation Uniform Bolar has been established to investigate their deaths, which are being treated as suspicious.

A 49-year-old man is currently speaking with police.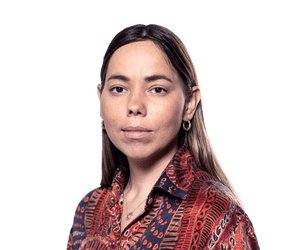 Sarah Collard
Hope for the National Indigenous Centre of Excellence?
Redfern's National Indigenous Centre of Excellence may have received some good news.
The Indigenous Land and Sea Corporation (ILSC) and the NSW Aboriginal Land Council have been in a tense standoff since last week with community organisations left reeling after the ILSC announced it was shutting NCIE's doors after the two organisations failed to reach an agreement.
In a statement posted to its website, the ILSC said it had been in "constant" discussions with the NSW Aboriginal Land Council over the weekend and said it expected services and operations would now go ahead under a new "arrangement" – but since it said it anticipates a new agreement will be signed off, it seems it has not yet been confirmed.
The announcement has been made in anticipation of the ILSC and the NSW Aboriginal Land Council (NSWALC) agreeing on the transfer of ownership and operation of these services in the coming days.
But many community organisations based out of the NCIE Redfern hub have put out statements or raised their concerns on social media, saying they are yet to be consulted and nothing has been confirmed in writing.
The NCIE website hasn't been updated, its website simply saying it's slated for closure. It says:
180 George Street Redfern will move onto the next phase of use. We look forward to seeing the future plans for the site and how it will continue to bring the community together.
Community groups, elders and hundreds of supporters including the minister for Indigenous Australians, Linda Burney, and local MP Tanya Plibersek have been urging the two organisations to ensure the centre stays open.
Dutton says he supports aged care worker wage rise but aged care should be affordable
Peter Dutton, the opposition leader, has said he believes there should be an increase in pay for aged care workers. Dutton is not putting a figure on the increase, saying it is a decision for the independent Fair Work Commission.
The stance is different from what the Coalition put forward during the election campaign when the former prime minister Scott Morrison was critical of Labor's position to fully fund any increase.
The Coalition eventually said it would honour any decision from the Fair Work Commission, but did not commit to fully fund it.
Dutton's comments come as the government is due to release its submission to the commission later today.
Speaking in Brisbane earlier this morning, Dutton said it was a very important issue that needed to be addressed:
We want to support extra pay for aged care workers and, at the same time, we want aged care to be affordable for residents, particularly those on an aged pension, those that can't afford to go into aged care. We have a time where there are higher acuity needs, the issue particularly around early onset dementia, the higher care needs for people is a real issue. The government promised at the last election that they would fix the situation in aged care and I want to make sure they are not making a bad situation worse.
The ABC is reporting Dutton's stance is softer than frontbencher Jane Hume, who accused Labor of being beholden to the union movement and simply doing this because the unions are demanding it.
Summary of Barilaro evidence this morning at inquiry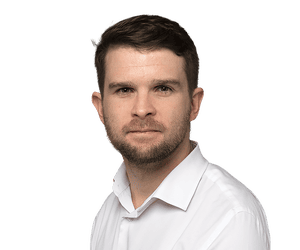 Christopher Knaus
The inquiry has broken for lunch. It will resume with Barilaro's evidence at 1pm.
So, what did we learn? Here's a summary of this morning's evidence.
Barilaro told the inquiry he had done nothing wrong and that, if he knew what he knew now, he never would have applied for the role of New York trade commissioner or walked into the "shit show" that it has become.
He said he raised the prospect of applying for the job with the treasurer Matt Kean, who responded favourably. This evidence is the first time we've heard of Kean's apparent knowledge of Barilaro's intentions. Barilaro said no one within government ever raised any concern with him about his pursuit of the job.
He also gave evidence of telling the premier Dominic Perrottet that he had applied, following a random encounter in Martin Place. He said the premier said words to the effect of "go for it".
Barilaro said he had been through significant "trauma" over the past six to seven weeks. He said he could also understand highly credentialed candidate Jenny West's trauma, after she was told she had the job, only for it to be taken away. Barilaro also said he did not know West had been offered the job, despite his signature appearing on a briefing document that named her as the preferred candidate. Barilaro said he knew nothing of the brief and suggested it was an e-signature that he may not have seen.
The former deputy premier also denied he attempted to change the appointment process for such roles to facilitate them being given to ex-MPs like himself. He strenuously denied he had created the New York role to give to himself.
Barilaro denied using information he had gleaned from his time as trade minister to help him in the recruitment process.
There is an unresolved question about the identity of Barilaro's third referee – the other two being ambassador to the US Arthur Sinodinos and senior NSW public servant Gary Barnes. Barilaro is using the lunch adjournment to check with his third referee, to see whether the individual is comfortable being named. He earlier resisted answering the question.
Barilaro was also asked about his post-parliamentary job with a property company known as Coronation Property. Barilaro said he met with the state's building commissioner on behalf of the company. That meeting followed Coronation being issued with a breach notice.
Adelaide Crows potential class action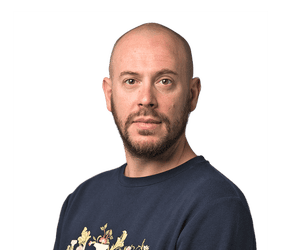 Mike Hytner
Several Adelaide Crows players are reportedly considering filing a class action over the AFL club's 2018 pre-season camp, further claims about which have emerged in the past week following the publication of Eddie Betts's biography.
Betts, one of the AFL's greatest players and an Indigenous icon, claimed in his book that he suffered trauma at the camp, which he says was "weird" and "disrespectful".
Betts claimed that information he had confidentially disclosed was yelled at him in front of other players during one session. Adelaide and the AFL apologised to Betts last week but lawyer Greg Griffin has said that may not be the end of the story.
Speaking to the ABC, Griffin said he had spoken to "well in advance" of the minimum seven players needed to be part of a class action and that the group, who were with Betts at the camp, are considering taking their grievances to the supreme court of Victoria.
Griffin said the group of players have been given heart by the release of Betts's book:
They now very much are emboldened by the fact that the public and also the Crows and the AFL are now, for the first time, looking like coming clean as to what actually happened.
He said any class action would potentially be based on an alleged breach of the players' contract with the AFL and Adelaide.
As the two parties are actually parties to the contract you've got six years within which to bring proceedings so there's no time problem at all on this.
He added:
I can't imagine any current player being in any way prejudiced or being worked against if he were to join the class action.
A SafeWork SA investigation last year cleared Adelaide of breaching health and safety laws and an AFL investigation in October 2018 cleared the Crows of any rule breach.
The AFL released a public statement last week saying the organisation "acknowledges the hurt Eddie Betts, his family, his community, and by extension all Indigenous players experienced as a result of Adelaide Crows' pre-season camp in 2018." The actions the league has taken are detailed in that statement.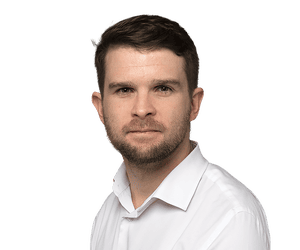 Christopher Knaus
Barilaro denies trade minister role helped him pursue NY job
John Barilaro denies that he used information he had access to as trade minister to help him in his pursuit of the role.
Labor's Daniel Mookhey says:
You were using information you obtained as a minister for your personal benefit.
Barilaro:
No, I disagree entirely.
He says the information he referred to in his CV and his cover letter was public.
The idea that somehow I used inside information … I had no other information than any other candidate who applied for the role.
Mookhey says it is "highly implausible" that Barilaro didn't use information gleaned from his time as trade minister to help him during his appointment for the role of New York trade commissioner.
Do you understand how implausible it is to tell us that you didn't utilise information available to you as a minister …?
Barilaro interrupts the question to repeatedly refute it.
He is asked about senior NSW public servant Gary Barnes, who gave Barilaro a reference. Mookhey asks about the perception that Barilaro received the reference after helping Barnes, now the most senior public servant in the Department of Regional NSW.
Barilaro rejects the suggestion the pair did each other favours. He says it is a slur.
That is a slur on an apolitical public servant that I believe has been in the public service for over 35 years under governments of all stripes.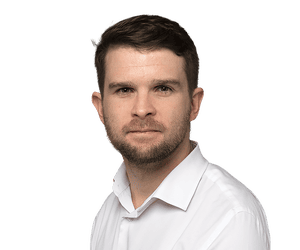 Christopher Knaus
Barilaro seeking permission to reveal identity of third referee, inquiry hears
John Barilaro is refusing to name the individual that acted as his third referee for the job. Barilaro says his other references – which include former Liberal senator and current ambassador to the US, Arthur Sinodinos – are "being hounded".
Labor's Daniel Mookhey persists:
Who was your third referee?
Barilaro:

I won't be answering that.
Mookhey:
Why not?
Barilaro:
I don't believe I have to.
The line of questioning prompts interventions from other members of the committee, who say it is a non-lawful question because it seeks information that may be privileged.
The question is ultimately deemed lawful but Barilaro is told he is not compelled to answer the question.
Barilaro wants time to contact his referee over lunch and seek their permission. The question remains unresolved.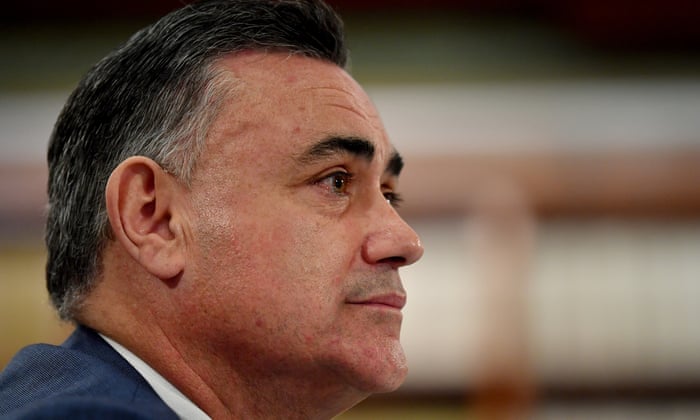 Queensland records no Covid deaths and 667 people in hospital.
There were 2,504 new cases in the last reporting period, and 26 people are in intensive care.
Barilaro tells inquiry trade role wasn't 'jobs for the boys' and he was surprised to be selected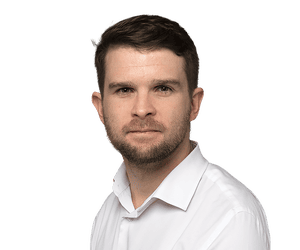 Christopher Knaus
John Barilaro says he did not seek the advice of the parliamentary ethics adviser before applying for the job. The inquiry hears this wasn't a requirement, but was an option available to him.
He is asked whether anyone ever expressed concern to him about his application for the job.
No one, no one. Ever.
He says he went through a public service appointment process with an independent panel.
He says he was surprised to have been selected.
I was surprised to have gotten through, like anybody else would have been surprised.
Barilaro says this wasn't a "jobs for the boys" situation.
This was a public service job. I applied for it.
He says he had no idea about flaws with the process that saw him appointed.
If I had [known] about the mess that I had walked into, in terms of the process, [I wouldn't have done it]… I didn't seek out special treatment, I went through a public service process, and that's what I believe I did.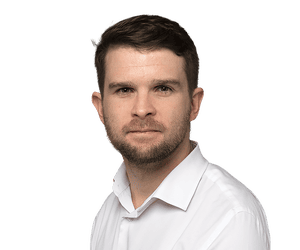 Christopher Knaus
Barilaro tells inquiry he can understand West's trauma
John Barilaro is being asked about contacting Arthur Sinodinos, the ambassador to the US, about obtaining a reference for the trade role.
He says he had Sinodinos's mobile phone number. He also contacted Sinodinos through his assistant to set up a phone hook-up.
The line of questioning about the Sinodinos interactions is interrupted.
Barilaro is then asked whether he acknowledges the trauma Jenny West faced, after having the job given to her and then taken away and told it was to be made by ministerial appointment.
Barilaro says he can understand her trauma:
She would have been making the same decisions that I was starting to make, and then it gets flipped, so I can understand that.
Barilaro again rejects the suggestion that he created the job for himself.
I absolutely reject that I somehow created these jobs … for my own self-purpose.