Key events
And that's where we'll leave you this evening. Here are today's highlights:
Federal parliament's sitting calendar may be extended beyond its scheduled Christmas break as the government hopes to pass a raft of complex legislation and fulfil election promises before the end of the year.
Cyber criminals have released the data stolen from about 1,500 Medibank customers, including details of sexually transmitted infections and treatment for mental health, after the company refused to pay a US$10m ransom.
Flood warnings have been issued across New South Wales and Victoria as rain continues in parts of these states. More than 70 NSW local government areas are subject to disaster declarations.
Queensland police commissioner Katarina Carroll said there are "definitely positives" to be expected in a review of the state's police service, due for release on Monday.
Victoria's premier Daniel Andrews has said the state deserves "better than violent extremism" and US-style politics after upper house MP, Catherine Cumming, told a crowd of protesters yesterday that he should be turned into "red mist".
NSW Labor pledged to ban mobile phones in the state's high schools if elected next year.
A historic deal to set up a "loss and damage" fund to pay poorer countries harmed by the impacts of the climate crisis has been agreed to at Cop27, after a decades-long fight by climate campaigners and developing nations.
Crikey's editor-in-chief Peter Fray will take indefinite leave after his "unacceptable" behaviour at the Walkley awards, Private Media CEO Will Hayward announced.
And Twitter's new owner Elon Musk has reinstated the banned account of former US president Donald Trump.
We'll be back with you bright and early on Monday morning. In the meantime, look after yourselves and have a lovely evening.
Crikey's editor-in-chief on indefinite leave after 'unacceptable' behaviour at Walkleys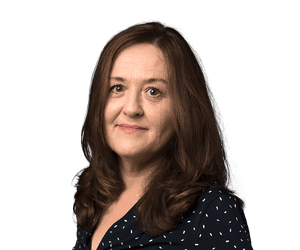 Amanda Meade
Crikey's editor-in-chief Peter Fray will take indefinite leave after his "unacceptable" behaviour at the Walkley awards, Private Media CEO Will Hayward has announced.
Fray heckled the ABC journalists who won the Gold Walkley during their acceptance speech at Thursday night's gala journalism awards ceremony, repeatedly yelling out, "What about Crikey?". He apologised on Friday afternoon.
Hayward said on Sunday:
Peter's behaviour was unacceptable, and does not reflect the standards we aspire to at our company.

I would like to take the opportunity to apologise on behalf of Private Media to Anne Connolly, Stephanie Zillman and Ali Russell and the ABC, and congratulate them on their well deserved win.
Fray, who is also the managing editor of Private Media, said on Sunday his behavior was totally unwarranted, inappropriate and out of character:
I deeply regret my actions at the Walkley awards and again apologise to the worthy Gold Walkley winners – Anne Connolly, Stephanie Zillman and Ali Russell – attendees on the night, the Walkley foundation's staff and board members and all staff at Private Media.

I will use the period of leave to deeply reflect on my actions and seek appropriate assistance. I can't undo my actions on that evening, as much I wish to do so. It was wrong for me to question the veracity of the ABC's work and the excellence of its journalism.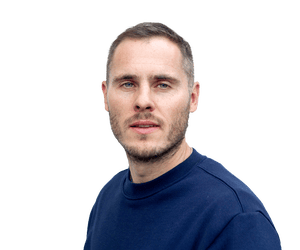 Gregg Bakowski
World Cup: 10 things to look out for on day one
It was only in August this year that Fifa switched the World Cup tournament opener to Qatar v Ecuador, instead of Netherlands v Senegal. The change is in line with a long-standing tradition of the first matches involving either the hosts or reigning champions. So, now we have the curtain-raising opening ceremony followed by Qatar kicking things off, here are 10 things to look out for as the tournament begins.
More flood warnings issued in Victoria
Some flooding updates for Victoria from emergency services, including a "Prepare Now" warning for Tallandoon and a "Too Late To Leave" notification for Iraak Island.
If you're in an area at risk of flooding, please make sure you check for active warnings and follow emergency services' advice.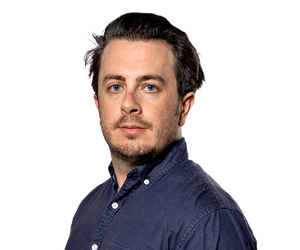 Josh Butler
Parliament might need 'extra time' to meet election pledges: Albanese
Federal parliament's sitting calendar may be extended beyond its scheduled Christmas break next week, as the government hopes to pass a raft of complex legislation and fulfil election promises before the end of the year.
As we mentioned earlier, the prime minister, Anthony Albanese, has conceded the Senate may need "extra time" to consider his contentious industrial relations bill, with the government still needing to woo crossbench senators to pass the workplace legislation.
With just eight sitting days scheduled before the end of 2022, and bills including the national anti-corruption commission and the territory rights euthanasia changes still to be debated, the government is open to keeping politicians in Canberra to continue debate.
Albanese told Sky News on Sunday:
We might well have to sit extra days and that's fine. I don't mind the parliament sitting at all.
Parliament resumes on Monday for its final scheduled sitting fortnight of the year. The current sitting calendar, designed by the Labor government and agreed to by the parliament in July, would see the last sitting day for 2022 on 1 December.
If sittings were extended beyond 9 December, it would clash with school holidays in Queensland. The government has previously said it wants to minimise sessions sittings during school holidays.
Read more here:
No fossil fuel phase out but Cop27 deal a victory for Pacific: Greenpeace Australia
Greenpeace Australia said the final decision text did not include any "improved commitments to phase out all fossil fuels or sufficient measures to reach the 1.5 degree target, but it does contain a breakthrough agreement to establish a loss and damage finance facility."
Shiva Gounden, Pacific advisor at Greenpeace Australia Pacific, said in a statement on Sunday that the decision was a victory for low-lying Pacific Island countries describing the moment as a "new dawn for climate justice".
We've worked for a generation for this moment. More than thirty years after the idea of loss and damage was first introduced by Vanuatu, it is Pacific Island nations and the developing world that has made Cop27 a real moment for action on climate justice.

Moving forward into discussion of the details of the fund, we need to ensure that those most responsible for the climate crisis make the biggest contribution. For countries like Australia that spent a staggering $11.6 billion on fossil fuel subsidies in 2021-2022, this means paying up, not paying off polluting industries.

The Australian government must take stock of this moment and truly champion our journey for climate justice through words and action, and through addressing the causes and symptoms of the climate crisis.
Ulaiasi Tuikoro, Fijian climate activist and representative of the Pacific Youth Council, said the deal offered the Pacific Islands said the world must now "move on agreeing to phase out all fossil fuels".
It was devastating for us Pacific Islanders to go into rooms and negotiate. We don't negotiate numbers and clauses, we negotiate our lives, cultures, communities, people, and our very existence.

The commitment to a loss and damage finance facility at Cop27 is a result of solidarity and a step forward for climate justice, but in order to give the Pacific a fighting chance we must tackle the causes and the consequences of the climate crisis simultaneously.
UN secretary general António Guterres has welcomed the creation of a loss and damage fund at Cop27.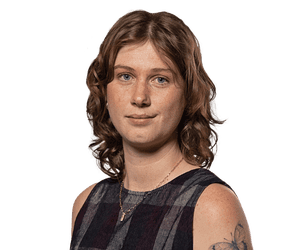 Jordyn Beazley
Councils grappling with an influx of homeless Australians
There are only three residents left in Huntly Lions Park, a campground just north of Bendigo's city centre. In August, the council rezoned the land and told everyone living there in tents and caravans they had 14 days to leave.
Council staff say the decision was in response to some residents not "feeling safe" when visiting the park and because the site was unsuitable for long-term living. But Lee-Anne Gray, who has been living at the campground since January, refuses to leave because she has nowhere else to go.
She became homeless after losing her job and rental and has been unable to find another home, according to Damian Stock, the chief executive of Arc Justice, a community legal centre advising Gray on her rights.
As the housing and cost of living crisis deepens, a growing number of Australians have turned to public land and campgrounds to set up makeshift homes until there is a better option. That has forced local councils to grapple with a social issue they argue is caused by the failure of other levels of government – particularly of the states – to build enough social and emergency housing.
For more on this story read the full report by Guardian Australia's reporter Jordyn Beazley:
Queensland police chief staying positive ahead of review report
Queensland police commissioner Katarina Carroll says there are "definitely positives" to be expected in a review of the state's police service that will be released on Monday.
Speaking to reporters on Sunday, Carroll would not be drawn on the contents of the report as it was still cabinet in confidence, but said "more reform was needed" after an inquiry found horrific levels of sexual harassment and misogyny within the law enforcement agency.
Carroll did not directly respond to questions about a petition circulating for her to be replaced.
I think everyone is – can start petitions if they wish. I do want the public and Queenslanders to have high confidence I have commenced earnest reform over the last three years.

And there needs to be more. Significantly more amount of work to be done. It's been relentless in reform and I know those recommendations will come and we will further transform.

But I want Queenslanders to have confidence in me to deliver that and in me to deliver that as well.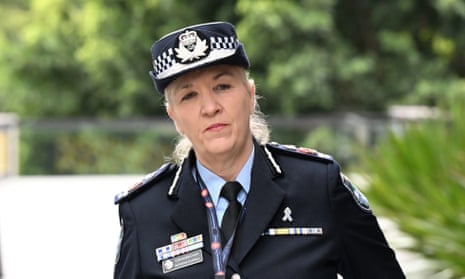 Carroll said she would be looking for the positives when the review is released, saying "whenever you do a review of any type, there's always positives".
She also said the Queensland police service was still attracting women into the force despite the scandal.
The final report of the inquiry into the Queensland police is expected to be released on Monday. It follows an inquiry that has highlighted the massive scope of sexual harassment and misogyny within the force; raised alarm about alleged police failures to adequately investigate the deaths of First Nations women; and detailed the way police failed to pursue credible domestic violence allegations against officers.
For more on this story, read the Guardian Australia's Queensland correspondent, Ben Smee's previous reporting:
Rare honeyeaters released in New South Wales
The wild population of one of Australia's rarest birds is being boosted this week with the release of 50 zoo-bred regent honeyeaters in the Lower Hunter Valley.
NSW environment minister James Griffin said on Sunday that the release on Wonnarua Country was the second large-scale release of the endangered honeyeaters undertaken in NSW.
The regent honeyeater used to flock in its thousands from Queensland to South Australia, but now there are only around 300 birds left in the wild.

We're releasing conservation-bred birds to boost numbers in the wild as part of a national effort to save this critically endangered species.

We recently learnt that wild regent honeyeaters are losing their song culture because there are fewer older birds for young regent honeyeaters to learn from.
Griffin said the ability for the honeyeater to sing and call was vital to attracting a mate and the introduction of the Taronga Zoo-bred birds would give the wild birds the chance to learn their songs again, find mates and ensure survival into the future.
In 2021, 58 regent honeyeaters were released in the Lower Hunter Valley, and breeding activity was documented along with assimilation of zoo-bred birds into wild flocks.
Mindaribba Local Aboriginal Land Council CEO Tara Dever said the release on Mindaribba land reflected the deep relationship between the birds and the country at the foot of Mt Tomalpin.
"While conditions need to be just right to ensure the birds have enough food and shelter, the deep connection between First Nations People and this land has assisted with the success of the release," Dever said.
The breeding program is led by Taronga Conservation Society Australia, BirdLife Australia and the NSW government's $175m Saving our Species program.
Taronga Conservation Society Australia wildlife conservation officer Monique Van Sluys said almost 600 regent honeyeaters have been bred at Taronga Zoo Sydney and Taronga Western Plains Zoo since 2000.
"Over the past 20 years, Taronga has refined its approach to conservation breeding and increased our understanding of this beautiful and rare species," Sluys said.
"Juvenile zoo-bred regent honeyeaters are now housed in aviaries with wild adult birds to be exposed to their wild regent honeyeaters' song prior to release. This crucial step allows the birds to learn and refine their distinctive song."
BirdLife Australia's NSW Woodland Bird Program manager Mick Roderick said around 39 birds will be monitored for up to 10 weeks by BirdLife Australia.
"Monitoring will involve a small radio-tracking crew, following transmitter signals and recording individual bird locations and behaviour to understand survival, breeding attempts and dispersal patterns," Roderick said.
– from AAP