Key events
Cost of living bites as nearly one in two Australians dread Christmas
Just 51% of people say they are looking forward to Christmas this year, according to a new survey by online payments giant PayPal.
Amid cost-of-living pressures, around 60% of Australians plan to spend less than $500 on Christmas presents this year and one in six hope to spend under $200.
One way Aussies are planning to cut costs is by shopping the end of year sales like Black Friday and Cyber Monday which this year fall on 25 and 28 November.
Some say they will even wait until Boxing Day to buy gifts, to take full advantage of potential savings.
For more on how people are dealing with the rising cost of living, read how five Australians are responding going into Christmas.
– with AAP
Analysts read RBA tea leaves for hints of future rate rises
All eyes will be on the Reserve Bank of Australia this week to see how it's factoring in recent strong wages and jobs data, ahead of its next interest rate meeting in December.
At its board meeting earlier this month, the central bank floated the near term possibility of keeping the cash rate steady at 2.85 per cent up to Christmas to allow monetary policy tightenings to date to flow through the economy.
But since then, the Australian Bureau of Statistics has published robust wages and employment figures that suggest the economy is still roaring along and further rate rises may be needed to temper demand.
RBA governor Philip Lowe is due to speak at a Committee for the Economic Development of Australia dinner in Melbourne on Tuesday and his speech will be scanned for any changes in the central bank's messaging.
But AMP Capital economist Shane Oliver said a pause was unlikely given the solid 3.1 per cent rise in wages in the year ended September and a surprisingly low jobless rate of 3.4 per cent for October.
"A pause is unlikely in December though and we continue to expect another 0.25 per cent rate hike but a pause is likely from early next year where we expect the cash rate to peak at 3.1 per cent," he said.
The RBA board does not meet in January but will gather on the first Tuesday in February.
– AAP
Investigator arrives at WA's Burrup to examine industry's impact on rock art
Traditional owners on the Burrup peninsula in Western Australia have welcomed the arrival of a government-appointed investigator responsible for examining the impact of nearby industrial operations on rock art.
Alison Stone was appointed as part of an assessment secured by the Save Our Songlines campaign to examine the cumulative effect of all industry on the Burrup peninsula.
Stone has until November 30 to take submissions from traditional custodians as part of the assessment process and her findings will be considered by the minister when deciding to impose permanent protections through legislation.
It is the first time the impact of climate change is to be considered as part of the process.
Raelene Cooper, Mardudhunera woman and former chair of the Murujuga Aboriginal Corporation who is part of the Save Our Songlines campaign, said in statement:
We welcome the arrival on the Burrup of the Section 10 Reporter Alison Stone to allow all traditional custodians to have their say on the full cultural heritage assessment of all industry on the Burrup Hub.

The extension of the submissions process by the federal government will allow our whole community to engage fully in this critical process and enable detailed scientific submissions from experts.

The latest research provides timely evidence of the significant damage being done to our sacred Murujuga rock art by emissions from these plants. It clearly demonstrates the need to make permanent protections to limit the long term impact of emissions in addition to preventing the immediate removal of rock art to facilitate these projects.
The Burrup is home to a significant industrial operations, including Woodside Energy's Pluto Train 2 plant being built as part of its $16bn development of the Scarborough gas field.
A note about Twitter embeds
We've also been getting a few comments about the continued use of Twitter embeds in the blog and I just wanted to address this briefly: despite all the chaos that has unfolded with Twitter in the last two weeks, the platform remains a key line of communication for many emergency services and government agencies.
The ability to quickly share and embed Tweets into the blog allows us to rapidly communicate information to those who may need to it, wherever they are – especially when it is weather or flood-related. Sometimes this information is complex and the Tweets contain links to the most accurate and up-to-date statements.
Right now we will to continue sharing critical information as needed, whether it's a major government announcement, or information about flood warnings, weather forecasts and other material that may help people make decisions about their safety.
Twitter lifts Donald Trump ban, but will he return?
His Twitter account may be unlocked but former US president Donald Trump has been coy about whether he will make a return to the platform.
During an appearance by video link at the Republican Jewish Coalition annual leadership meeting in Las Vegas on Saturday, Trump told his audience that Twitter had "a lot of problems" and encouraged them to stick to his own social media platform, Truth Social.
I hear we're getting a big vote to also go back on Twitter. I don't see any reason for it, and a lot of problems at Twitter. You see what's going on, they may make it, it may not make it, but the problems are incredible, the engagements are negative. And you have a lot of bots and a lot of fake accounts. Truth Social has taken the place for a lot of people and I don't see them going back onto Twitter.
The last post on Trump's twitter account is dated 9 January 2021 and reads: "To all those who have asked, I will not be going to the Inauguration on January 20th". It has not been updated since.
Elon Musk made the decision to reinstate the former president to the platform after an online Twitter poll.
He posted the results of the poll, showing a narrow win for allowing Trump back to Twitter with 51.8% voting yes and 48.2% voting no. "The people have spoken," Musk tweeted.
Ironically, it is not clear how many of those votes were legitimate as Musk acknowledged during the poll that vote numbers were being influenced by automated bot accounts.
"Bot & troll armies might be running out of steam soon. Some interesting lessons to clean up future polls," Musk said.
For all the details, read the full story:
NSW Labor pledges to ban phones in high schools if elected
Mobile phones will be banned in NSW high schools if the Labor party wins next year's state election.
Parents have been calling for the change but the NSW government has not been listening, opposition leader Chris Minns said in a statement on Sunday:
As a parent of three children myself, I share the concerns of parents worried about the impact of phones and devices on our kids and their learning.

NSW Labor will restrict phone use in schools to help cut distraction, deal with cyber-bullying and help improve student outcomes.
Phones are already banned in NSW primary schools but there are no mandatory restrictions in place for high school settings.
Under Labor's proposal, all NSW public school students will have their phones turned off during school hours and kept out of sight until the end of the day.
There will be exemptions for students with special circumstances, like those needing to monitor health conditions.
South Australia, the Northern Territory, Victoria and Western Australia have already implemented a mobile phone ban in schools.
NSW residents will go to the polls on 25 March.
– via AAP
Victorian premier responds to MP's call for him to be turned into 'red mist'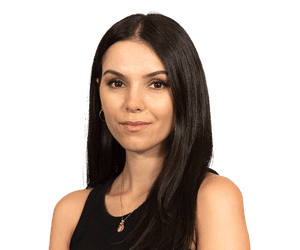 Benita Kolovos
Daniel Andrews says Victoria is "better than violent extremism" after upper house MP, Catherine Cumming, told a crowd of protesters that he should be turned into "red mist".
Cumming is being investigated by police for inciteful behaviour after she was filmed giving a speech outside Flinders Street Station on Saturday afternoon.
She told the crowd:
I joined the Angry Victorian Party for one reason – to make Daniel Andrews turn into red mist.

In the army, we would call it pink mist, but I want him into red mist. Give anyone here in the army a job to blow someone up, and they will.
"Pink mist" is a military term used to describe the blood that comes out of a sniper's target when they are hit.
Speaking in Narre Warren South on Sunday, Andrews said Cumming's speech was a "matter for police":
I will just say this. I think we're better than this. Our multicultural, multi-faith state, a thoughtful, inclusive, compassionate state. We are much better than this. We're much better than violent extremism. We ought to leave that to the United States.

This is not America, and I for one will do nothing to contribute to the Americanisation of our politics. We're putting a positive and optimistic plan to the Victorian community, and then it will be their choice.

I'll leave it to others to defend their actions, their statements, their preference deals that stand – indeed the conduct of their candidates. That's a matter for them.
Andrews was referring to the Liberal party's decision to preference fringe parties above Labor in every seat.
He announced that if re-elected, Labor will spend $584m to establish 50 new low-cost child care centres across the state by 2028. It will also spend $159m to attract and retain early childhood educators.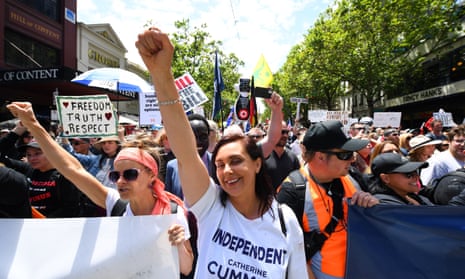 Aaand he's back. Donald Trump's Twitter account, @realDonaldTrump, has been reinstated.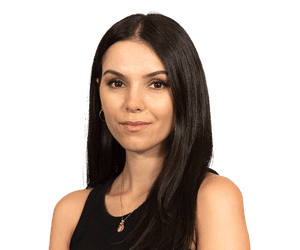 Benita Kolovos
Victorian opposition leader defends candidate who railed against Indigenous recognition and abortion
Victorian opposition leader, Matthew Guy, has defended a Liberal party candidate who railed against Indigenous recognition, climate change, abortion and described a senior MP as a "prick".
Speaking in Bentleigh on Sunday, Guy said Timothy Dragan – the Liberal candidate for Narre Warre North – had apologised for comments reported by the Age on Sunday, including that Australia should not recognise First Nations people because "we won this land fair and square".
Asked if he was confident having Dragan on his team, Guy replied:
He's apologised for silly comments. He's not alone in this world for making silly comments and he's apologised for the ones he made … Some of those were disrespectful. I know they were disrespectful. I saw what was printed. He apologised for those as he should. But the first thing you'd ask of someone who makes any disrespectful comment is for an apology. And he gave that and I think that's fair and reasonable.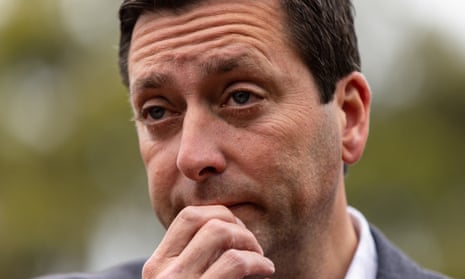 Elon Musk reinstates Donald Trump's Twitter account
Elon Musk has just announced he'll be reinstating former US president Donald Trump's Twitter account, after running a Twitter poll on whether or not he should.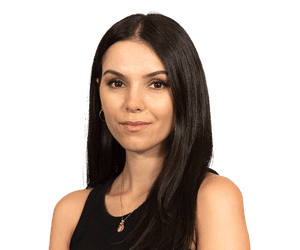 Benita Kolovos
Victorian Liberal leader criticised over decision to dump Senate candidate
Tim Smith, once a close ally of Victorian opposition leader, Matthew Guy, has criticised the decision to dump an upper house candidate who is a member of a conservative church from the Liberal party a week before the state election.
Renee Heath is still expected to be elected to parliament, given she occupies the top position on the Liberal party's ticket for the eastern Victorian region.
But her involvement with the City Builders Church, where her parents are pastors, has repeatedly come under scrutiny, including in an investigation published by the Age on Saturday.
The report prompted Guy to announce she would not sit in the Liberal party room if elected.
Smith, the current member for Kew, who will not contest the election after crashing his car while drunk last year, has weighed in on the decision:
The Age on Sunday reported nine senior Liberal Party members wrote to Guy and other party leaders weeks ago warning about Heath's candidacy and received no response.
Speaking in Bentleigh on Sunday morning, Guy says he does not remember receiving any letters:
Frankly, that matter has been dealt with.
Guy says Heath's preselection went through the appropriate "checks and balances":
As [state director] Sam [McQuestin] says today, the material that [Heath] had presented to them is how they have to judge someone – you can't judge things on things they don't know that's not fair and reasonable.
Here's McQuestin's statement:
I have reviewed all correspondence and information available to me regarding the preselection of Ms Renee Heath.
None of that information shows Ms Heath's ongoing and recent engagement with Pastor Jonathan David and his organisation.
On November 11, I had a conversation with Ms Heath to discuss questions Ms Heath had received from 60 Minutes.
Yesterday morning, it was clear that the responses Ms Heath provided during that conversation were inconsistent with reports in The Age newspaper.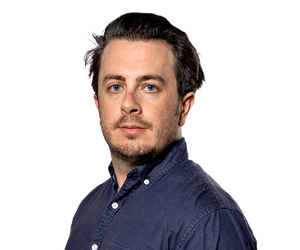 Josh Butler
Australia's sports minister and Coalition counterpart to attend FIFA World Cup
Federal sports minister, Anika Wells, and her Coalition shadow counterpart Anne Ruston are heading to the FIFA World Cup in Qatar this week, in a bid to promote Australia's hosting of the Women's World Cup next year.
Wells said she hoped Qatar's hosting of the men's tournament would be a "powerful influence for social and cultural change", and plans to talk about human rights reform in the Middle Eastern country.
"Qatar's hosting of the event has enabled it to show signs of progress towards advancing reform in human rights, particularly labour, which we hope will continue beyond Qatar's World Cup host year," she said on Sunday.
Australia's campaign kicks off on Wednesday morning, with their first game against reigning champions France.
"Australia and Qatar have a positive bilateral relationship, based on trade and investment, aviation and education. The visit will be a valuable opportunity for minister Wells to engage in conversations on human rights reforms in Qatar," her office said.
Wells said she would promote the 2023 women's World Cup, to be co-hosted in Australia and New Zealand next year, as well as cheering on the Socceroos.
"The Australian government is also committed to advancing human rights globally and Qatar's hosting of the FIFA World Cup has provided opportunities to promote meaningful reform in human rights which we hope will continue beyond the tournament," she said.
"Major sporting events can be powerful influences for social and cultural change, and I hope that is the case with the FIFA Men's and Women's World Cups.
Flood warnings have been issued across NSW and Victoria
Flood warnings have been issued across New South Wales and Victoria as rain continues in parts of these states.
Thunderstorms and damage wind warnings have been issued over northwest Queensland.
A "vigorous" cold front is sweeping across the southeast from South Australia and across Victoria.
Flood warnings have also been issued for the Macquarie River in Tasmania.
Out west new fire danger ratings have been issued for parts of Western Australia.
Treasurer pledges movement on industrial relations and anti-corruption commission
The federal treasurer, Jim Chalmers, has spoken to reporters in Queensland ahead of parliament returning for the next fortnight.
He says parliament will be considering bills on a national anti-corruption commission, cheaper child care, a disaster fund, "progress for older people who want to work more" and the government's proposed changes to industrial relations laws.
Chalmers says under the previous government "wage stagnation and wage suppression" was a "deliberate design feature" of its economy policy – but the current government is cautious on negotiations with the senate crossbench.
We take no outcome for granted in the Senate. We will continue to engage in a meaningful way and in a respectful way with colleagues in the Senate, particularly the crossbench, because this is the Parliament's big chance to get wages moving properly again.

We cannot do that without fixing a broken bargaining system and that's what our industrial relations changes are all about.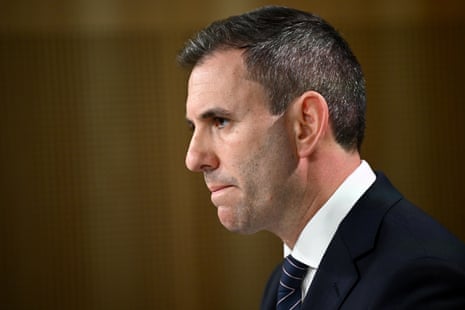 Medical data from 1,500 customers released after Medibank refuses ransom demand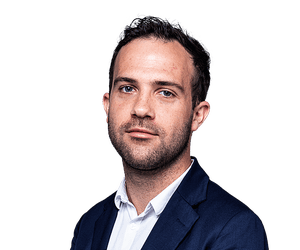 Michael McGowan
Cyber criminals have released the data stolen from about 1,500 Medibank customers, including details of sexually transmitted infections and treatment for mental health.
On Sunday the private health insurer confirmed the Russian-linked hackers had released a fifth tranche of stolen patient data, after the company refused to pay a US$10m ransom.
The data was released in four folders on the dark web labelled labelled 'sexually transmitted diseases', 'HIV', 'psycho' and 'viral hep'. In a statement, Medibank confirmed the data included chronic conditions such as heart disease, diabetes and asthma, people with cancer, people with dementia, people with mental-health conditions, people with infections and people who have sustained injuries, amongst other conditions.
Medibank's chief executive officer, David Koczkar, said Medibank was working to determine the accuracy of the leaked data. He said that some of the data was from previously released files, and that some previously released data had not matched the company's records.
Koczkar said:
We will continue to support all people who have been impacted by this crime through our Cyber Response Support Program. This includes mental health and wellbeing support, identity protection and financial hardship measures.
For more on this story:
No end to rain as New South Wales residents assess flood damage
Major flooding is forecast to continue along several river systems in NSW as flood-hit communities survey the damage and authorities warn it could be months before the deluge comes to an end.
More than 70 NSW local government areas are subject to disaster declarations.
The latest emergency warning was issued early on Sunday for the township of Euabalong on the Lachlan River where residents were warned to shelter in "a sturdy raised structure" as evacuation routes are likely to be cut off.
"You may now be trapped without power, water, and other essential services and it may be too dangerous for NSW SES to rescue you," the SES warning said.
The Bureau of Meteorology said the Lachlan River at Euabalong may reach around eight metres with major flooding higher than the 1952 flood.
The NSW State Emergency Service performed eight flood rescues in the 24 hours to 7am on Sunday and received 255 calls for help.
"We are expecting to see the impacts of flooding for weeks, even months to come as this water makes its way downstream across several river catchments," assistant commissioner Sean Kearns said.
Major flooding is expected to continue along several river systems, including the Lachlan, Darling and Murrumbidgee, affecting towns including Forbes and Condobolin in the central west, Bourke in the northwest and the Riverina town of Hay.
Prolonged major flooding in Forbes isn't expected to ease until early next week.
– AAP
Major flooding expected along Lachlan River
Ashley Sullivan, chief superintendent of the New South Wales state emergency service, has given an update on flood waters to the ABC.
He said river levels around Forbes and further downstream have receded. Emergency services are now supporting communities in the area with damage assessments and cleanup operations.
The second cleanup here in Forbes in as many weeks. A huge many impact of this community, particularly in Forbes from the major flooding they have experienced.
Sullivan said major flooding is expected along the Lachlan River, with "significant amounts" of water in western and southern New South Wales presenting a "significant risk" to communities.
Meanwhile the Esk River has cut off communities, but Sullivan said the SES are sending resources into Avalon where there are concerns about the levees in the community.
We have seen some levees fail and early this morning we did see the levee breach.

We have helicopters and personnel heading into those communities are supporting and evacuating those that want to be evacuated. Out to a major town with support.
Sullivan said it is expected flood waters will peak at Condobolin along the Lachlan River around Monday with a sandbagging effort underway.
For more on this story:
NSW authorities find body of Eugowra man lost in flood waters
New South Wales police have found the body of an 85-year-old man lost in flood waters on Saturday.
Authorities were searching for Ljubisa "Les" Vugec late on Saturday afternoon in a wide-ranging search in Eugowra.
A body was found on the outskirts of town.
No formal identification had taken place but it is believe to be Vugec.
He was last seen at his Eugowra home on Monday morning and was reported missing when family members couldn't contact him.
The find brings the death toll to two after the body of 60-year-old Diane Smith was recovered from floodwaters days earlier.
– with AAP
PM prepared to extend parliament sitting days to deliver IR reform
Prime minister Anthony Albanese says he is prepared to extend parliament this year in a bid to deliver on the government's industrial relations reform.
The legislation will be debated in the Senate in the coming fortnight, having passed the lower house.
We might have to sit extra days and that's fine, I don't mind the parliament sitting at all.

That's what we're paid to do, so if the Senate needs extra time to give consideration to any matters before it, then I'd welcome that."
Albanese said the bill demonstrated it had struck the right balance, as both employers and unions had disagreed with aspects of the legislation.
We've sat down constructively with employers over many weeks now, and we've sat down with unions as well.

I know that there's some disagreement from employers, there's some disagreement from some unions, that to me says we're getting the balance right.
Opposition leader Peter Dutton said there was consensus among independents that the process for the industrial relations legislation had been rushed.
The multi-employer bargaining arrangements are just the start of this bad bill.

We should apply a lot of scrutiny and the bill should be voted down.
Albanese also flagged a decision on a possible price cap on gas to help ease cost-of-living pressures for struggling families also bearing the brunt of rising inflation and interest rates, would come before the end of the year.
We're having a look at a range of options which are there.

I'll be briefed when I get back to Australia. We've said that we'll look to make an announcement before Christmas and we intend to do that.
– from AAP