PM says debates on voice and republic at same time is 'not feasible'
On ABC radio, the prime minister, Anthony Albanese, is asked why can't we consider our future under the monarchy.
Albanese:
I want Australians to concentrate on the voice to parliament. If you think about the counterfactual it, to me, is inconceivable, that the next change that we need for our constitution is anything other than recognising that our national birth certificate, which is what the constitution represents, should acknowledge that our history didn't begin in 1788. It of course didn't end then either. But we should be proud of the fact that we share this continent with the oldest continuous culture on earth, at least 65,000 years of cultural continuance there, and that should be something that needs to be fixed before other matters are debated.
Q: I suppose I can see that we're going to have a detailed constitutional debate around the voice. So does it bring up the republic as well? We could do them both at once.
Albanese:
I've made it very clear, and I made it clear before the election, what my priority is. Getting constitutional change in this country is very difficult. We know that that's the case. We had a vote, for example, about the republic at the end of the last century and it is difficult to get the change through. The idea that you would have multiple debates at once is, I think, not feasible. I've made my priorities clear and that is what we have a mandate for and that is what I intend to do.

We've had, I think, substantial debate. I've put forward a draft of a question, a draft of what the constitutional change might look like, a very simple change, saying that Aboriginal and Torres Strait Islander people should have a say, at least be able to express an opinion on matters that affect them and that we should recognise Indigenous people in our constitution.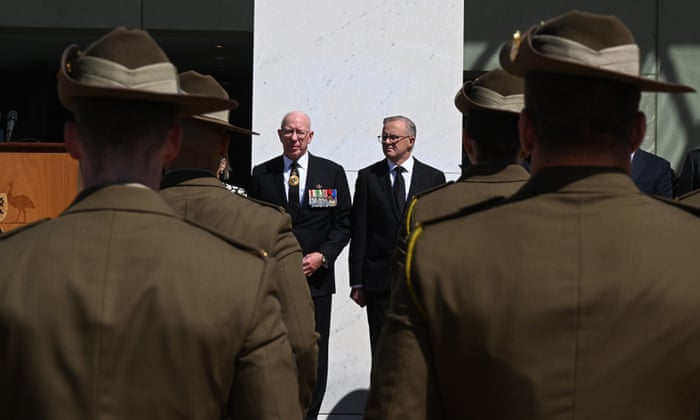 Key events
For those watching the rugby league world cup, AAP has an update for you:
Shaun Johnson has earned a recall to the Kiwis set-up as part of an extended squad announced by head coach Michael Maguire ahead of the Rugby League World Cup.
Experienced playmaker Johnson was overlooked for the Pacific Test win over Tonga earlier this year due to indifferent form with the Warriors, with Maguire backing a new-look halves pairing of Jahrome Hughes and Dylan Brown.
The 32-cap international was part of a 34-man group announced by Maguire on Thursday, with the squad to be reduced prior to this year's World Cup in England.
Canberra's Brisbane-born centre Seb Kris, who qualifies through his mother, is a surprise call-up.
He joins fellow uncapped Raiders centre Matt Timoko as part of a six-man strong Canberra contingent headlined by in-form prop Joe Tapine, Corey Harawira-Naera, Charnze Nicoll-Klokstad and Jordan Rapana.
Canterbury hooker Jeremy Marshall-King is in line for a maiden Test cap, while experienced internationals Jared Waerea-Hargreaves, Braden Hamlin-Uele and Kodi Nikorima also return to the set-up.
Centre Joey Manu is included after missing the Sydney Roosters' finals loss to South Sydney with a calf injury.
"We're excited about the depth of players available and the form they're in," Maguire said.
"The vast majority of them are in sides that made it into the finals which is a real positive as we look ahead to the tournament."
The Kiwis will play the Leeds Rhinos in a warm-up game at Headingley on October 8, when retiring former New Zealand captain Tommy Leuluai will play his final professional game.
New Zealand open their World Cup campaign in group games against Lebanon, Jamaica and Ireland.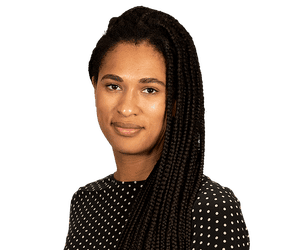 Adeshola Ore
Daniel Andrews pledges to establish practitioner paramedic roles
The Victorian premier, Daniel Andrews, has vowed to establish paramedic practitioner roles in the state's ambulance service to ease pressure on the burdened health system in a pre-election health pledge.
In an Australian first, the paramedic practitioner role would be established within Ambulance Victoria to expedite people's access to medical care.
Andrews said the announcement was a "significant step forward".
This is what the workforce has asked for … they want to take their higher level of skills, their commitment, their passion, and go into new spaces and do different things.
Practitioner paramedics have additional primary care skills and can treat a wide range of general health conditions.
The premier made the election commitment on Thursday morning at Wonthaggi Hospital in Victoria's south-east. Andrews also pledged that if his government was re-elected in November it would fund up to $290m to complete the second stage of the hospital. The expansion would be completed by 2027 and consist of two extra wards.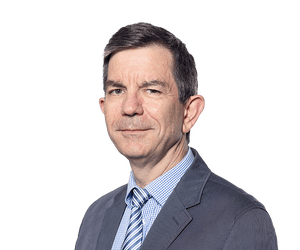 Peter Hannam
Labour market remains tight even as more people look for work
On the face of it, the August jobs figures are on the strong side because of the jump in full-time positions of almost 60,000 during the month.
And in context, a 3.5% overall jobless rate reading suggests the labour market remains very tight.
And that 66.6% participation rate, up 0.2 percentage points on July, remains close to the record high reached in June of 66.8%.
It's also 0.7 percentage points higher than before the pandemic began nearly 30 months ago – meaning there's less slack in the economy.
Among the states and territories, the ACT had the lowest jobless rate at 2.7%, ahead of WA's 3.1%. NSW at about a third of the economy had an unemployment rate of 3.4% while Victoria (which goes to the polls in just over 10 weeks) was sitting at 3.7%.
We'll have more reaction shortly here and in our accompanying article:
A guard has fainted during the Queen's lying in state: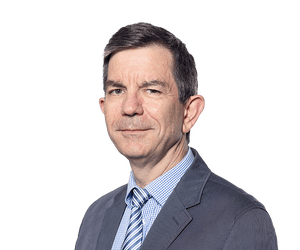 Peter Hannam
Higher participation rate drives slight rise in unemployment rate
Australia's jobless rate rose last month to 3.5%, as more people sought work and the economy added jobs even as rising interest rates squeezed finances for households and businesses.
Labour market data released by the Australian Bureau of Statistics on Thursday showed the economy added about 33,500 positions in August. The participation rate, which tracks the proportion of people looking for work, rose to 66.6%.
The jobs figures are closely watched by economists as a sign of how strong the economy remains and whether the interest rate rises by the Reserve Bank so far are having much effect to cool demand.
The economy added 58,800 full-time positions while shedding 25,300 part-time roles, the ABS said. At 3.5%, the jobless rate was marginally higher than the 3.4% level reported for July, and remains close to the lowest since 1974.
For the record, it was 2017 when Ray Hadley and Peter Dutton went through their Andrew Leigh obsession phase.
Here is the "weird cat" interview:
Hadley: What sort of fellow is this fellow, I watch him with a puzzled look on my face with Sky news, is he as strage as he sounds?

Dutton: He's a weird cat, Ray.

Hadley: A weird dude.

Dutton: He is a weird dude.

Hadley: A weird dude. I've said in the past that we should have an IQ test for federal MPs, he would pass that because he's got 48 degrees, but he is as thick as four plates

Dutton: You should spend some time with him, I'd like you to spend some time with him.

Hadley: Nah, nah, look, at 62 and a bit, my life is too short to be in a room with Andrew Leigh for any more than 30 seconds.
Dutton was a minister of the crown then.
Unemployment rises from 3.4% to 3.5%
The very small increase seems to be from an increase in the participation rate – which means there are more people who have entered the labour market looking for work.
Peter Hannam will have more for you soon.
Dutton says Andrew Leigh's comments on King Charles and $5 note 'trying to take advantage of the circumstances'
Peter Dutton is also very upset by Andrew Leigh daring to suggest that King Charles may not automatically replace his mother on the $5 note.
Here is the exchange (Dutton and Ray Hadley had a very strange fixation on Leigh for a while there – they reference one of the many conversations they had about Leigh while he was in opposition here).
Hadley:
On another minor issue, and I know that you've said you're on the same page as the prime minister, and this is the note issue about who appears on the $5 note now Her Majesty has passed.

Convention would dictate, because the $5 that came into being in 1992, and prior to that we had a $1 note – the lowest denomination – and she featured on that as well. Tradition is that the reigning monarch in a constitutional monarchy in Australia, the reigning monarch has her insignia, her profile, on that note or in this case, King Charles.

Now, you and I have discussed at great length Andrew Leigh previously. Was he the one you said was a weird cat? I'm not quite sure …
Dutton:
I think we did describe him like that.
Hadley:
Nah, nah, not we – you, but anyway, I'm just agreeing with you.

… He made an announcement in concert with the Mint CEO, where he said – he had a conversation about the $5 note – and he made it clear that it will be his decision. 'Down the track, it's a conversation that will happen.'

Now, [he also said] that it's not automatic that the Queen is replaced by King Charles III on the $5 note, because according to him … 'It was due to her personality, and personally, not as monarch.'

So he's reinvented history, and like I say, it's a discussion to have down the track, but almost seizing upon the opportunity to say 'oh, look, it's not about being the monarch, it's about, she was very popular in 1992 and equally popular upon her passing in 2022, so that's the reason she's on the note.'

I mean, he's just invented it all, it's just an invention in his own mind.
Dutton:
Well, clearly it is and again, it's trying to take advantage of the circumstances that we're in at the moment. I'd be surprised if the prime minister supported Andrew Leigh. I'd be disappointed if he did, because if we're a republic at some stage, then that's a decision for the Australian people to make, but we're with our current arrangements at the moment and we should honour those arrangements and that includes in relation to the $5 note.

For Andrew Leigh to come out and express a view which, again, is not based in fact, … it's not something that you can just make up on the run. There's a protocol that's in place and again, I don't understand why he would feel a need to come out at the moment and to make, what is a unilateral decision.

… Equally, most people I've spoken to as you move through airports and around the cities over the last week or so … are very much concentrating on the Queen's life.

… I just think these are decisions for another day. If you're going to change something, well, argue it down the track, but we're not a republic yet and I think the Australian public will have a strong view about this issue, probably stronger than they have in the past. But that comes in time, and at the moment we've got an arrangement which is in place. And to rewrite history, as you say, is pretty odd from Dr Leigh, but this won't be the first or last odd decision from Dr Leigh.
Peter Dutton says raising republican question too soon is 'unseemly'
The opposition leader, Peter Dutton, has had his weekly chat with Sydney radio's Ray Hadley, where they run through all the issues they agree on over the last seven days.
Not surprisingly, both agree it is too early to talk about Australia's future under the UK monarchy and are very disappointed in those who have dared raise the "R" word (republic).
It's just not the time, Ray. I mean, the Queen hasn't even been laid to rest yet, and the usual suspects – as you point out – are out of the block straight away, and I think most Australians would be appalled by that.

There's a time and place for their argument. I mean, I don't agree with a republic and frankly, I think, what we're seeing at the moment highlights the stability, the transition, that you get in a monarchy and it's hard to imagine how that would happen if we were a republic.

But all of that to one side, I think it's just unseemly and to try and eke out some political advantage from the Queen's death*. Frankly, I think it says more about them than what it does about the issue.
*The LNP in Queensland are trying to rename a major infrastructure project (which it tried to scrap while in government) after the Queen and set up a "petition" to get support for it, which also gave the party petitioners data.
Motoring lobby calls for national road safety plan after 4.1% jump in road deaths in 12 months
Australia's peak motoring lobby, the AAA, says road deaths have increased by 4.1% in the 12 months to August.
It wants a national road safety action plan to be finalised and for the government to "urgently improve national road safety management and coordination, after new data confirmed 1,172 people died on the nation's roads in the 12 months to August 31, 2022".
AAA managing director, Michael Bradley, said:
Australia's worsening road toll reflects poorly on our national approach to road safety, which lacks clarity and coordination.

Australia is today unable to even quantify the extent of road trauma, let alone the effectiveness of interventions being deployed to reduce it.

Australia's poor measurement, analysis and reporting of road safety performance continues to be the major impediment to evidence-based solutions and well-targeted funding.

Unfortunately, Australia will continue to miss its trauma reduction targets until we have a national plan that's serious about its goals, and how they're to be achieved.
Australian share market moves higher after yesterday's plunge
The Australian share market has moved modestly higher in early trading, a day after its worst selloff in three months.
At 10.26am, the benchmark S&P/ASX200 was up 21.7 points, or 0.32%, to 6850.3, while the broader All Ordinaries was up 19.9 points, or 0.28%, to 7091.7.
Seven of the ASX's 11 sectors were up, industrials and consumer discretionary shares were collectively flat and property and health care were down.
The energy sector was the biggest mover, rising 3.1%.
Woodside was up 3.7 % and Whitehaven Coal had risen 3%.
The S&P/ASX200 closed 2.58% down on Wednesday, to a one-week low of 2828.6.
QLD police union president to appear at inquiry into police response to domestic violence
The Queensland police union president, Ian Leavers, has been called to give evidence at the ongoing inquiry police response to domestic violence in Queensland.
You can read more about the inquiry here: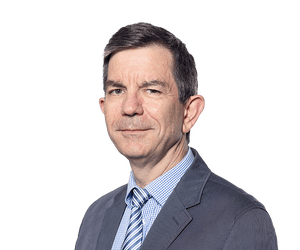 Peter Hannam
ABS to release labour market figures today
Later this morning we'll get the August labour market figures from the Australian Bureau of Statistics, which are likely to show that all those "staff wanted" signs in shop windows aren't just anecdotal.
There's a bit of variety in the projections among economists about whether the July jobless rate of 3.4% – already the lowest in 48 years – will fall further.
There are a few moving parts, such as the participation rate which counts those looking for jobs, along with the actual numbers of full-time or part-time jobs added or subtracted.
So it's not out of the question for a 3.3% reading to be weak if it's because a lot of people stopped looking for work, or the contrary, of a 3.5% result being a strong result if the participation rate rose last month and a lot more full-time jobs were added.
Borrowers will probably be hoping for a weak result as it would imply the Reserve Bank of Australia's rapid increase in its key interest rate – the 2.25 percentage points so far is the fastest rise since 1994 – is having some effect.
After yesterday's kerfuffle on financial markets following the surprisingly big US inflation figures nudged expectations higher that the RBA too will have to tap the rate rise brakes harder – but only moderately so.
A few weeks ago, investors were tipping a 4% peak in the RBA's cash rate, and we're not back there, yet. (Commercial banks were in the 2.6% to 3.35% range.)
As for today's markets, stocks are modestly higher in the first half hour, clawing about 0.25 percentage points back from yesterday's dive of about 10 times that.
Lidia Thorpe calls for Uncle Jack Charles to replace Queen on $5 note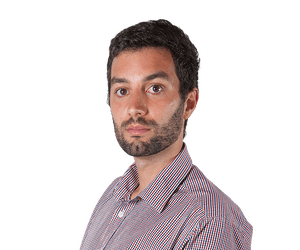 Paul Karp
Greens senator Lidia Thorpe has called for Aboriginal actor and activist Uncle Jack Charles, who died earlier this week, to replace Queen Elizabeth II on the $5 note.
On Tuesday the assistant minister for treasury, Andrew Leigh, opened the door to alternatives to the new monarch on Australia's smallest bill by noting that King Charles III will not "automatically" appear on the note because Queen Elizabeth II featured due to her "personal" status.
Thorpe said:
We just lost a king in our own country, who was subjected to colonial violence from the moment he was born. We owe it to him, and First Nations people, to remember king Jack Charles and end the stolen generation once and for all. Uncle Jack is a great candidate for the $5 note.
The Australian Republican Movement will also reportedly push for someone other than King Charles III. The prime minister, Anthony Albanese, has refused to be drawn on the question this week.