Key events
No changes to aged care Covid-19 settings, regardless of national cabinet decisions
The ABC Radio interview with Anika Wells turns from sport to her other portfolio – aged care.
Wells is asked about the upcoming National Cabinet meeting's potential changes to Covid policy settings.
She said the rules for nursing homes will remain the same regardless of the decisions by state leaders.
The Australian defence force support in aged care homes is also ending, and Wells confirmed she does believe it is the right to do so.
She said the program was never intended to be in place as long as it was.
Government announces 'world-leading' initiative to tackle abuse in sport
The minister for sport, Anika Wells, is speaking to ABC Radio about an announcement to expand the government's scope to help people in sport report racism, abuse and mistreatement.
It comes after a range of high-profile cases in elite sport, including the damaging review into Hawthorn Football Club which contained allegations of serious mistreatment of First Nations former players, as well as the Australian Human Rights Commission's report into the culture of gymnastics, the findings in Swimming Australia's review of the treatment of female swimmers and the Do Better report.
Wells said the federal government is announcing a new Safety in Sport division to be part of Sport Integrity Australia, which will be "world-leading."
She said the division will include a broad focus on cultural and intersectional issues under the National Integrity Framework, which will be culturally informed and trauma-led.
Another key measure will be an expansion of an existing 1300 number hotline to allow for anonymous reporting of abuse in sport.
Wells said the hotline will be expanded to a toll-free triage, referral and reporting service "so that truth-telling is fostered".
'Action will be taken': Husic on Antarctic sexual harassment allegations
Ed Husic, the minister for industry and science, was asked by ABC Radio whether the government will be investigating allegations of bullying, homophobia and sexual harassment for Australians sent to work in Antarctica detailed in a report (see previous post).
Husic said:
It absolutely is concerning … it's shocking and certainly action will be taken.
Antarctic expeditioners complain of 'predatory', widespread sexual harassment
Allegations of widespread sexual harassment at Australia's Antarctic research stations have emerged from an external review of the culture commissioned by the Australian Antarctic Division (AAD).
The ABC's Henry Belot reports that:
Australians sent to work in Antarctica have complained about a widespread and predatory culture of sexual harassment with unwelcome requests for sex, taunting, displays of offensive pornography and homophobia.
Prof Meredith Nash, who is an associate dean at the Australian National University and wrote the report completed earlier this year, told the ABC that women "have to work in the field with their abusers for weeks at a time because they simply can't leave".
The environment minister, Tanya Plibersek has responded to the report saying its findings are unacceptable:
Sexual harassment is unacceptable in any workplace anywhere. I was actually gobsmacked to read some of the reports here talking about, you know, pornographic images upon walls. Like, you know … I really did think we had eradicated this sort of thing from Australian workplaces decades ago. It's not acceptable.
The report made 42 recommendations on how to change the culture at the stations, including the creation of an "equity and inclusion taskforce". All recommendations will be accepted by the division.
Industry minister 'very' concerned gas will never get back to $10 a gigajoule
Tony Wood, an energy expert from the Grattan Institute, said he doesn't think gas will ever get back down to $10 a gigajoule, and that could lead to some manufacturers closing.
Asked if he agrees, Husic said:
I'm very concerned about that.
Gas producers need to work for public interest, not against it, industry minister says
Is the government still allowing multinational gas companies to continue making profits while domestic manufacturers struggle to keep going?
Husic:
The gas producers have to recognise they have a role to play in meeting the national interest not working against it.

There is room there to supply and there is definitely room there to supply at prices – for an Australian resource – that meets the needs of Australian manufacturers and households.
Why isn't there a price trigger?
Husic:
Because this work needs to continue, the biggest priority was to ensure we had supply … so that's happened.

We're trying to ensure we boost local self-sufficiency, we address supply chain shortages and we can ensure we aren't just dependent on one or two markets for all our products … the gas producers have a very important role to play in meeting that national interest.
Gas prices need to come down for manufacturers and households, industry minister says
The minister for industry and science, Ed Husic, is speaking to ABC Radio after the government yesterday struck a deal with gas companies to keep more Australian energy at home.
Is it good enough that the deal won't bring the cost down to what it was before the war in Ukraine?
The additional supply is really important, the ACCC flagged there would be a shortfall if that did come about you would see what that would do to prices and it wouldn't be pretty …

The other thing is there is a protection in place to make sure the prices don't go above export prices … the next part of this job is to ensure prices come down for manufacturers and households.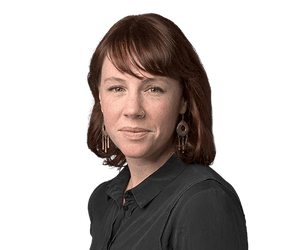 Stephanie Convery
Private rental market 'the epicentre' of Australia's housing affordability problem, report finds
A $1.6bn agreement to help facilitate affordable housing in Australia has failed to reduce inequity and national reform is now imperative, the Productivity Commission has found.
The commission on Friday released the findings of its review into the National Housing and Homelessness Agreement (NHHA), the key document that governs federal funding to the states for housing services. The sharply worded report urges the government to overhaul commonwealth rent assistance, focus on fixing the rental crisis, and wind back concessions and grants for homebuyers in favour of funding stretched homelessness services.
National cabinet meeting to consider Covid public health settings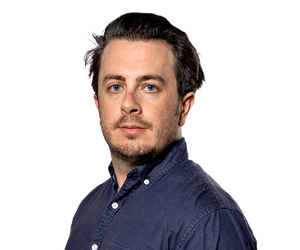 Josh Butler
State and territory leaders will meet in-person in Canberra on Friday, with the prime minister, Anthony Albanese, to convene the latest national cabinet meeting. Covid health briefings will again be high on the agenda, with discussion expected around public health settings for the virus.
The NSW premier, Dominic Perrottet, has long called for mandatory Covid isolation periods to be scrapped. Recent national cabinet meetings have rebuffed those calls, but after the last meeting in mid-September, Albanese said Friday's meeting would "have a discussion about future arrangement … what we are seeing is gradually a move towards Covid being treated like other health issues".
That last meeting also locked in an agreement for the pandemic leave disaster payment, to support those isolating without sick leave, to remain available for as long as mandatory isolation periods are applied.
Friday's meeting will also discuss the budget positions of the commonwealth and state governments, as well as receive a briefing from the Bureau of Meteorology and the National Emergency Management Australia (Nema) body on the coming La Niña weather season.
Leaders will consider scrapping Covid-19 isolation rules when they meet as part of national cabinet today.
The New South Wales premier, Dominic Perrottet, is pushing to scrap mandatory isolation entirely, after the last national cabinet meeting saw the isolation period reduced from seven to five days.
The state and territory leaders will also be briefed by the new emergency management agency on the threat of storms and flooding as the country heads into its third La Niña summer.
This week the government released its highly anticipated national integrity commission legislation, but one of the details that has come under the fire is how often hearings will be public.
Crossbenchers have raised concerns the "exceptional circumstances" threshold for public hearings is too high but the government says closed hearings would be the default.
The opposition leader, Peter Dutton, said he doesn't want public hearings to become "show trials" and believes the government has the balance right.
However, the shadow minister for immigration and citizenship, Dan Tehan, isn't convinced.
Playing on its acronym, NACC, Tehan expressed concern the integrity commission "will become a knackery" in a tweet sharing the Australian columnist Henry Ergas's article drawing comparisons with the Salem witch trials.
To give a flavour of the article, Ergas begins with saying "what was new about the Salem witch trials was that they were held in public". It concludes that "no self-respecting Australian government ought to permit a form of lynch justice" but that had "the Greens and the teals … been at Salem, they would have been rushing forward with the matches."
Let's get going!