Key events
Given it's quiet, I might give my own story a little plug.
Last December, as staff inside Investment NSW were preparing to resume the search for a senior trade commissioner based in New York, a brief spelled out instructions given to the recruitment firm charged with finding candidates for the job.
The company was to "focus on female candidates", according to a copy of the brief prepared for the agency's chief executive, Amy Brown, that was obtained through parliament.
Instead, in June, former NSW deputy premier John Barilaro was announced as the successful candidate for the lucrative role. This week, attention turned to just how that happened, including questions about role of deputy Liberal Party leader Stuart Ayres may have played in the saga.
Carly Earl
A few shots from Garma by picture editor Carly Earl.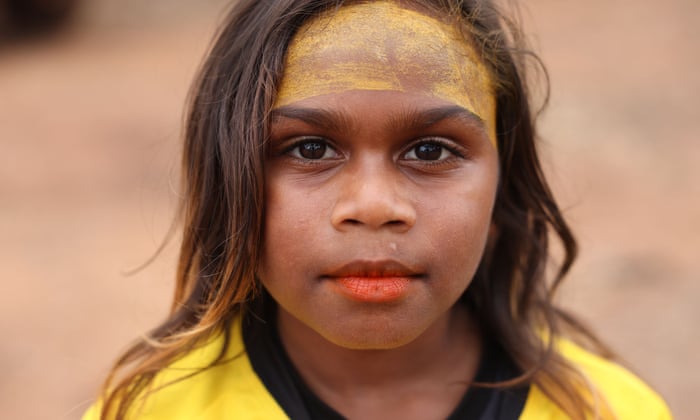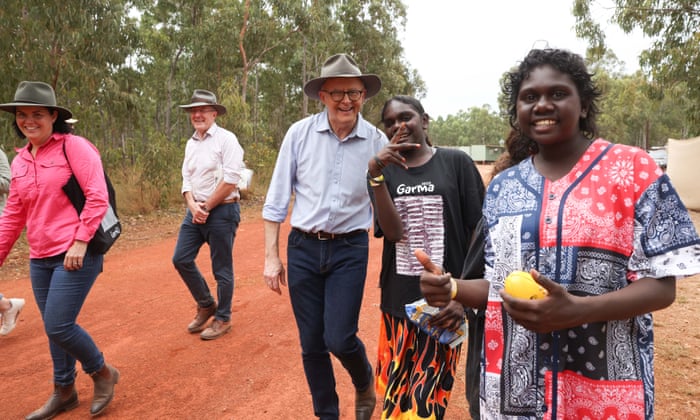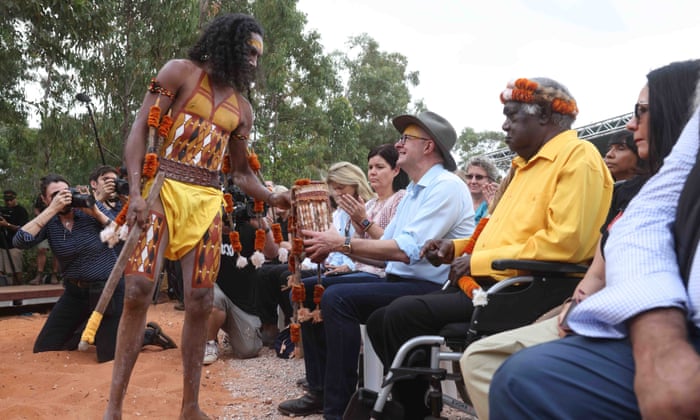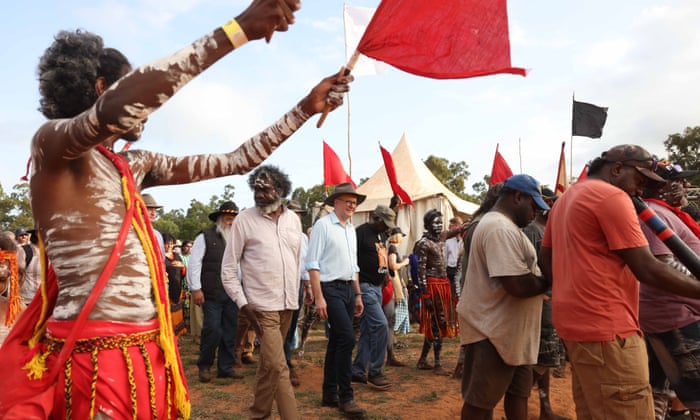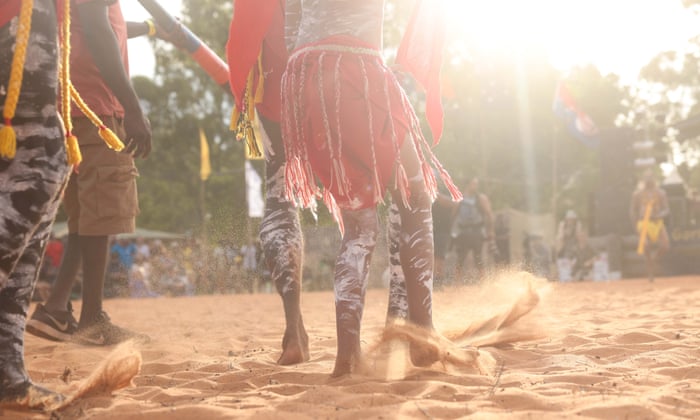 And with that I will hand over the blog to the always excellent Michael McGowan, thanks for reading.
Here are the latest coronavirus numbers from around Australia today, as the country records at least 127 deaths from Covid-19:
ACT
Deaths: two
Cases: 719
In hospital: 152 (with one person in ICU)
NSW
Deaths: 46
Cases: 13,425
In hospital: 2,210 (with 68 people in ICU)
Northern Territory
Deaths: 0
Cases: 303
In hospital: 56
Queensland
Deaths: unreported
Cases: 18,678
In hospital: 861 (with 30 people in ICU)
South Australia
Deaths: four
Cases: 2,767
In hospital: 335 (with 10 people in ICU)
Tasmania
Deaths: one
Cases: 923
In hospital: 144 (with four people in ICU)
Victoria
Deaths: 61
Cases: 8,937
In hospital: 837 (with 38 people in ICU)
Western Australia
Deaths: 13
Cases: 4,034
In hospital: 417 (with 15 people in ICU)
South Australia reports four deaths and 2,767 new cases
South Australia is reporting four deaths and 2,767 new Covid cases overnight:
Queensland reports 18,678 new Covid cases
Queensland has reported a huge jump in Covid cases, reporting 18,678 new cases.
Queensland Health says the higher number is the result of an administrative error and today's number includes infections as far back as 10 June.
There are 861 people in hospital and 30 in ICU.
Parliament's back – here is Amy Remeikis's take on week one
So, this week marked the first for the 47th federal parliament and a lot happened, from first speeches to a return to the sparring of question time and a smoking ceremony.
To take you through it all, here is Amy Remeikis with her breakdown:
Covid vaccine third dose take-up has 'stalled to an alarming extent'
The federal health minister, Mark Butler, has conceded that take-up of the third dose of the Covid vaccine has "stalled to an alarming extent".
In a statement, Butler said that while more than half a million people are getting the fourth does a week, about five million people have "effectively tapped out of the vaccine program".
There are about five million Australians who effectively have tapped out of the vaccine program. These are five million Australians for whom it's been more than six months since they had their second dose, but still haven't had their third.

In spite of an information campaign that we've rolled out, information campaigns that the states have rolled out, some of them very clear that two doses is not fully vaccinated. That third dose rate creeps up only about 1% every week.
Western Australia records 13 Covid deaths and 4,034 new cases
Western Australia is today reporting 13 new deaths overnight, and 4,034 new Covid cases. There are 417 people in hopsital with the virus, and 15 in ICU.
Thanks Michael McGowan for covering my lunch break, Mostafa Rachwani back with you, with much still going on.