AMA and RACGP call for delay to new telehealth limits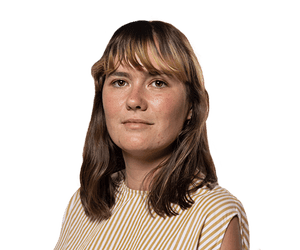 Caitlin Cassidy
Peak medical bodies are calling on the federal health minister to again postpone the introduction of strict telehealth rules due to come into place on Saturday.
The Australian Medical Association and the Royal Australian College of General Practitioners have sent a joint letter to Mark Butler urging him to delay the introduction of the of the 30/20 rule, pressing the Covid pandemic isn't over with further waves expected later in the year.
The rule would result in any GP providing more than 30 daily telephone consults on 20 or more days over a 12-month period being referred to the professional services review – the body responsible for reviewing possibly inappropriate practice at the extreme end of non-compliance.
It was initially due to come into effect on 1 July, but was delayed to "at least September" following lobbying by the RACGP.
Karen Price, adjunct professor and RACGP president, said telehealth consults remained an essential service, particularly for vulnerable patients unable or unwilling to use videoconferencing:
This pandemic is not over and now is not the time to tie our hands behind our backs. Ask any GP and they will tell you that being able to utilise phone-based services for patients remains a vital tool. Phone consults are especially useful when patients are Covid-19-positive, a close contact of someone with the virus or when the practice has multiple staff down with Covid-19.

Keep in mind too that many patients still aren't confident or comfortable using video technology for telehealth consults, so phone services remain an essential option.

This is no time for complacency and no time to limit a tool that we can use to help our patients, especially older people and those with multiple, chronic conditions that need to be carefully managed through regular consultations. GPs and general practice teams on the frontline are doing all we can to ensure patients get the care they need when they need it.
The RACGP has been calling for longer telephone consultations to become a permanent fixture of telehealth and for Medicare phone items for chronic disease management and mental health services to be reinstated as part of the permanent telehealth model.
Key events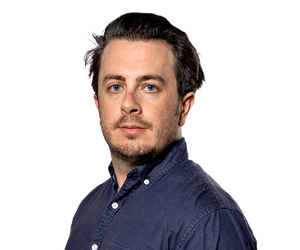 Josh Butler
Back on reactions to the Covid isolation decision – the Australian Nursing and Midwifery Foundation (ANMF), which gave Anthony Albanese some big plugs through the election, has savaged the move to scrap mandatory iso.
ANMF federal assistant secretary, Lori-Anne Sharp:
We are yet to see the real impact of dropping the isolation period from seven to five days, let alone removing the isolation period altogether. It's a risk to remove all COVID safety precautions that will lead to an increase in cases and place further stress on our already stretched health and aged care systems.
She voiced fears about "further pressure on our healthcare systems", and called on national cabinet to be "flexible" in considering reinstating public health orders if and when they may be needed.
We believe the suggestion that Covid-isolation is a matter of 'personal responsibility' is just a way of Governments shifting their responsibility onto the individual when it should be theirs.
But Victorian premier Daniel Andrews has shared a statement giving his backing for the move. My colleague Benita Kolovos asked Andrews (who didn't get a chance to speak during the earlier press conference) what he thought about the change. His office told her:
Victoria supports the unanimous decision taken today and the continuation of a nationally consistent approach. It's important that additional arrangements remain in place to protect vulnerable Victorians in aged care, disability settings and hospitals.
The Australian Council of Trade Unions (ACTU) president, Michelle O'Neill, appeared on ABC's Afternoon Briefing earlier following the national cabinet decision to scrap the mandatory isolation period for Covid-19.
She said the ACTU had "said all along" it was important decisions about health were based on the best expert advice, and was concerned at the impact on the one in three workers in Australia without access to paid leave.
We understand that this is based on health advice and we also understand that that's going to be released. So we're keen to have a look at that.

Our worry is always about workers who don't have access to paid sick leave and even before we were in Covid-19, we were in a pretty shocking situation where one in three workers in Australia don't have access to paid sick leave and that has got a lot worse over the last decade. This is something that is an underlying problem that we've got to fix .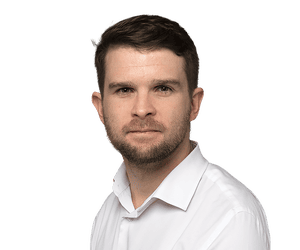 Christopher Knaus
We reported this morning that processing times for an important skilled regional worker visa have more than doubled and the number of migrants languishing on bridging visas has increased six-fold.
The figures come from a new report by the Migrant Workers Centre, which has also slammed the department of home affairs for under-resourcing its visa processing teams.
The report said:
An important reason for the visa processing delay and the existing backlog of onshore visa applications is the Department having not allocated enough resources to the services.
When it took office, the Labor government said it would treat the visa processing backlog as a priority. It also said it would divert extra staff to help better resource the visa processing area.
The Guardian understands that, since May 2022, 215 extra staff have been placed into roles supporting temporary and migration visa processing.
Recruitment and training is also expected to fill an extra 500 positions to work through the visa processing backlog.
Until then, the Migrant Workers Centre warns that the tenuous nature of bridging visas is putting more and more migrants at risk of exploitation.
Its report said:
Living on a visa with an impending expiry makes anyone insecure.

Australia gains nothing from not allowing people to get settled and making them vulnerable to exploitative work conditions.
The NSW premier, Dominic Perrottet, says it has been "pleasing" to see the end of mandatory isolation requirements for Covid-19.
It's time for us all to take responsibility for our actions and get on with life to the greatest extent possible.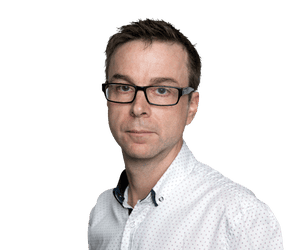 Graham Readfearn
A controversial $4.5bn fertiliser project near ancient aboriginal rock art in Western Australia has been handed a $220m government loan in a step that has angered campaigners trying to protect the art.
Resources minister Madeleine King announced the loan this afternoon for Perdaman's urea project on the Burrup peninsular, bringing total support for the project from the Northern Australia Infrastructure facility to $455m.
The peninsular is the base for three major industrial facilities – Woodside's gas processing plant, Yuri's ammonia plant and the Perdaman project – close to ancient rock art and culturally important sites.
The loan to the Perdaman project comes a month after the environment minister, Tanya Plibersek, refused a request from campaign group Save our Songlines to block the plant.
The minister instead requested an assessment of the threat to cultural sites in the area from the three projects.
Murujuga traditional custodian Raelene Cooper, a Mardudhunera woman and former chair of the Murujuga Aboriginal Corporation, said:
This bailout from the federal government is aimed to reassure investors who are spooked about supporting a project that will remove sacred Murujuga rock art over the objections of Elders.

The amount of the money the government have pumped in would be enough to move the Perdaman plant off the Burrup to the Maitland industrial estate, where it would not damage and desecrate Murujuga sacred sites.

More concerning and contradictory is the government propping up this toxic project when they have just commissioned a full cultural heritage assessment of all industry on the Burrup.

It is bizarre that the Federal government would lash themselves in lockstep with the WA government's support for toxic industry at the Burrup Hub but this latest Perdaman bailout just gives more proof that no one else is willing to back it.
Plibersek visited the peninsular in August and said she denied the request to pause the project because the Murujuga Aboriginal Corporation had an agreement with Perdaman over how the cultural sites would be treated.
Minister King said on Friday the project would be "transformational" for the state and would cut reliance on urea imports and secure farmers' access to fertiliser. She said:
The project is also a good example of how Naif-funded projects can align with the Government's net zero agenda. The project has been designed using the best available technology to minimise emissions, with reductions to be achieved in the short to medium term through efficiency gains and solar power imports. The project has committed to net zero by 2050, with an aim to achieve a 45% reduction by 2030.
A new parliamentary inquiry will examine how Australia makes decisions to send service personnel into international armed conflict.
The inquiry was referred by the minister for defence, Richard Marles, to the Joint Standing Committee on Foreign Affairs, Defence and Trade on Wednesday.
JSCFADT chair Shayne Neumann:
One of the most significant powers vested in the executive government is the decision to deploy Australian servicemen and women into armed conflict where they are at risk of serious injury and death.

This review of course does not alter the fact that Labor's defence policy is founded on the principle of Australian self-reliance and the government and Australia's armed forces need to be able to defend Australia and its interests against credible threats in a dynamically changing geo-strategic environment unimpeded by dissenting or short term political opinions.
Former Labor minister Stephen Smith has been named as Australia's next high commissioner to the UK – but the Albanese government has yet to reveal who it will send to Washington.
The foreign affairs minister, Penny Wong, defended the political appointment, noting that the London post had long been held by senior former ministers as a sign of the "eminence of Australia's relationship with the United Kingdom".
Read the full story from Daniel Hurst here:
Federal housing minister Julie Collins has responded to the release of the productivity commission's review of the National Housing and Homelessness Agreement, released today.
As we reported this morning, the commission found the $1.6bn intergovernmental agreement to facilitate safe, affordable housing in Australia was "ineffective" and national reform was sorely needed. Among the recommendations were an overhaul of commonwealth rent assistance, a focus on fixing the rental crisis, and winding back concessions and grants for homebuyers in favour of funding stretched homelessness services.
Collins released a statement today that characterised the agreement as having "shortcomings" before placing the blame for that at the hands of the previous government:
This report confirms that the last decade of policy inaction by the former Liberal-National Government has left us with serious housing challenges across the country.

The Albanese Government has an ambitious housing reform agenda to increase supply and improve affordability through the establishment of a National Housing Supply and Affordability Council and the development of a National Housing and Homelessness Plan.

The findings from this report will help inform the design and implementation of these reforms. We are also taking immediate action to address housing challenges.
The housing and welfare sector has also started to respond as it comes to grips with the 600+ page report.
Farah Farouque from Tenants Victoria told Guardian Australia:
This is a detailed report, but the big picture it paints confirms yet again how housing affordability challenges are so adversely impacting on renters – especially people on low incomes who have no choice but to rely on the precarity of the private rental market. Along with many others, we believe there should be an increase in the Commonwealth Rent Assistance so it's good to see the renewed focus on its adequacy – or rather, the inadequacy.
Meanwhile, Kristen O'Connell from the Antipoverty Centre saw problems in the report's recommendations for CRA reforms that included suggestions that market rents could be introduced to public housing under a revised scheme:
Housing is a human right. Treating it like a commodity is what caused the housing crisis in the first place.

The Productivity Commission report papers over the fundamental problems that have ultimately been caused by chronic underinvestment in public housing and extraordinary tax incentives for property investors. If the government does nothing more than follow these recommendations they will continue to fail us.
Read more about the report itself here:
A bushwalker has discovered human skeletal remains while hiking along Darwin's outskirts, AAP reports.
Northern Territory police have established a crime scene near Lee Point Beach, about 20km north of the CBD.
The remains were discovered on Wednesday and a large number of bones, including a skull, have been recovered.
Detective acting superintendent Karl Day said on Friday:
The scene has been painstakingly processed with the use of medical experts, including a forensic pathologist.

Further analysis will be undertaken by forensic specialists and until that time we cannot expand further.
He of the electoral expertise, Antony Green, has made some interesting comments about Victoria's upcoming election, and a quirk in the state process regarding Senate ballots. The short version: how you number your ballots matters!
Further downthread, he says the Bracks government implemented this system. "They copied the Senate system then in place. Every other jurisdiction has since abolished the system but Victoria hasn't."